Where do I even begin this post?! As most of you know, I was a little nervous to leave the babies for a weekend. But knowing they were in good hands with my mom made it a heck of a lot easier. We woke up early Thursday morning and headed to the airport. We started our day with Starbucks, Chick-Fil-A breakfast (the bomb), and awaited our flight to Boston. I'm usually not nervous to fly but I think being without the kids made me a little more apprehensive. Take-off made me a little crazy and I may have done a happy dance when we touched down on the ground.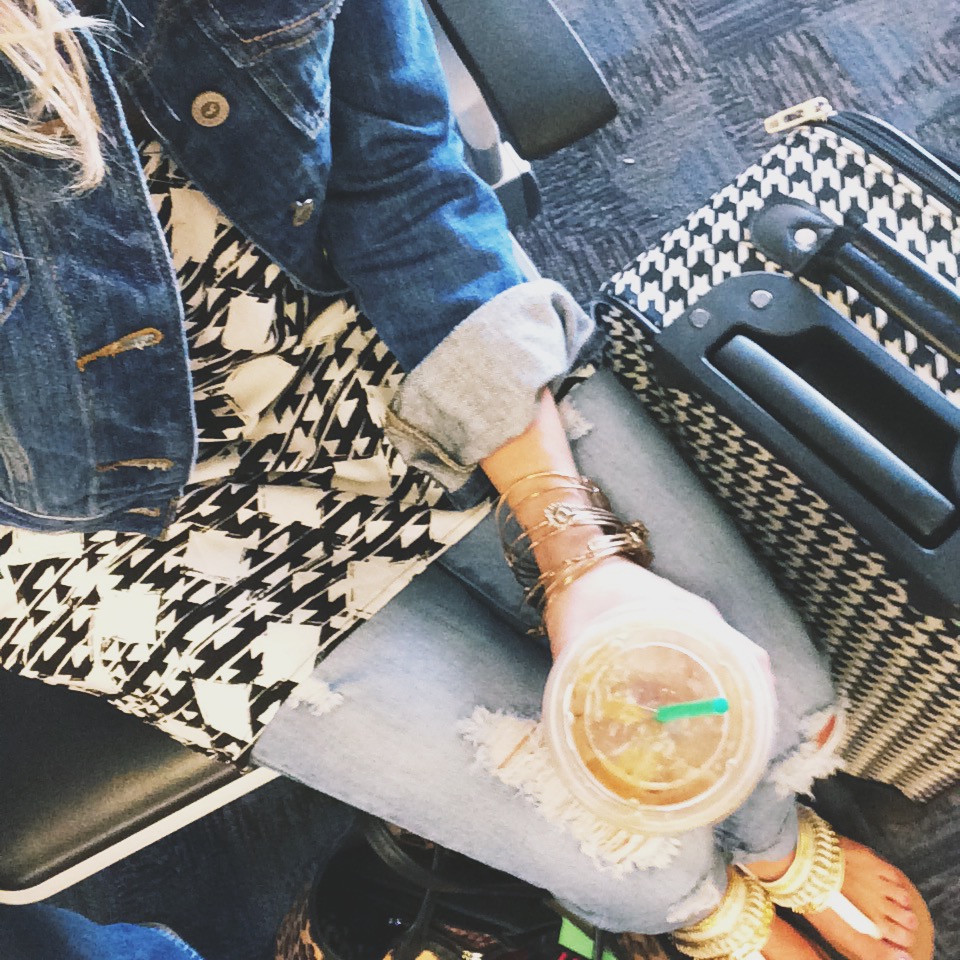 We picked up our rental car and drove the hour and twenty up to York, Maine. I had no idea what to expect since I had never been anywhere up there, and holy smokes was I blown away. It was absolutely gorgeous. We pulled into our hotel and went to find our friends immediately. Since the room wasn't ready, we cracked a beer and toasted to a great weekend! It was so good to see our friends and we picked up right where we left off. We checked into our room and headed to the bar in the hotel for a quick lunch before it was time to get ready for the rehearsal dinner.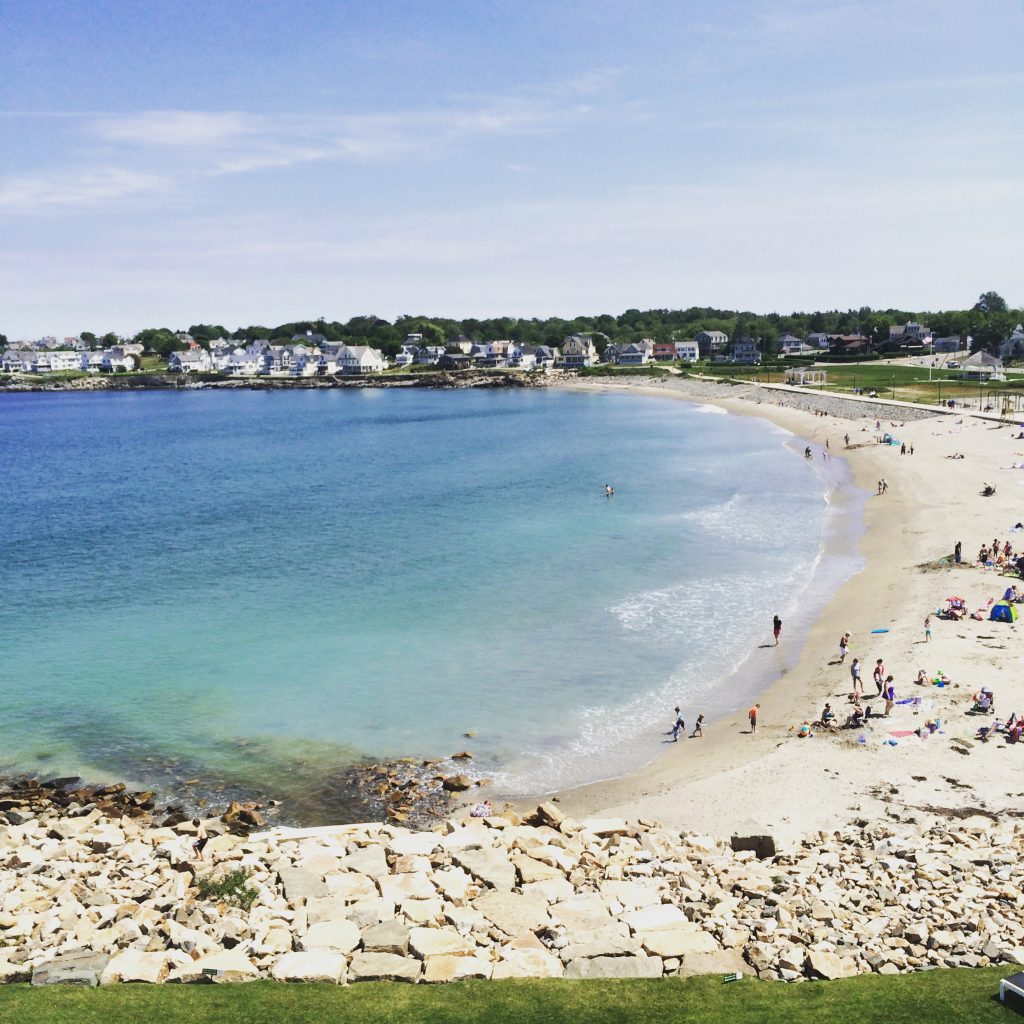 The rehearsal dinner was at a really cool restaurant called Fosters. It was a giant open room with long family style tables, red and white checked table clothes and buckets. It was clearly a seafood restaurant but this girl? Not a seafood fan. But I tried the Clam Chowder and surprisingly really liked it! But the clams and lobster were a pass for me, and I stuck with the vegetarian option, eggplant parmesan. We drank, we toasted, and even danced a little, the perfect pre-cursor to the actual wedding.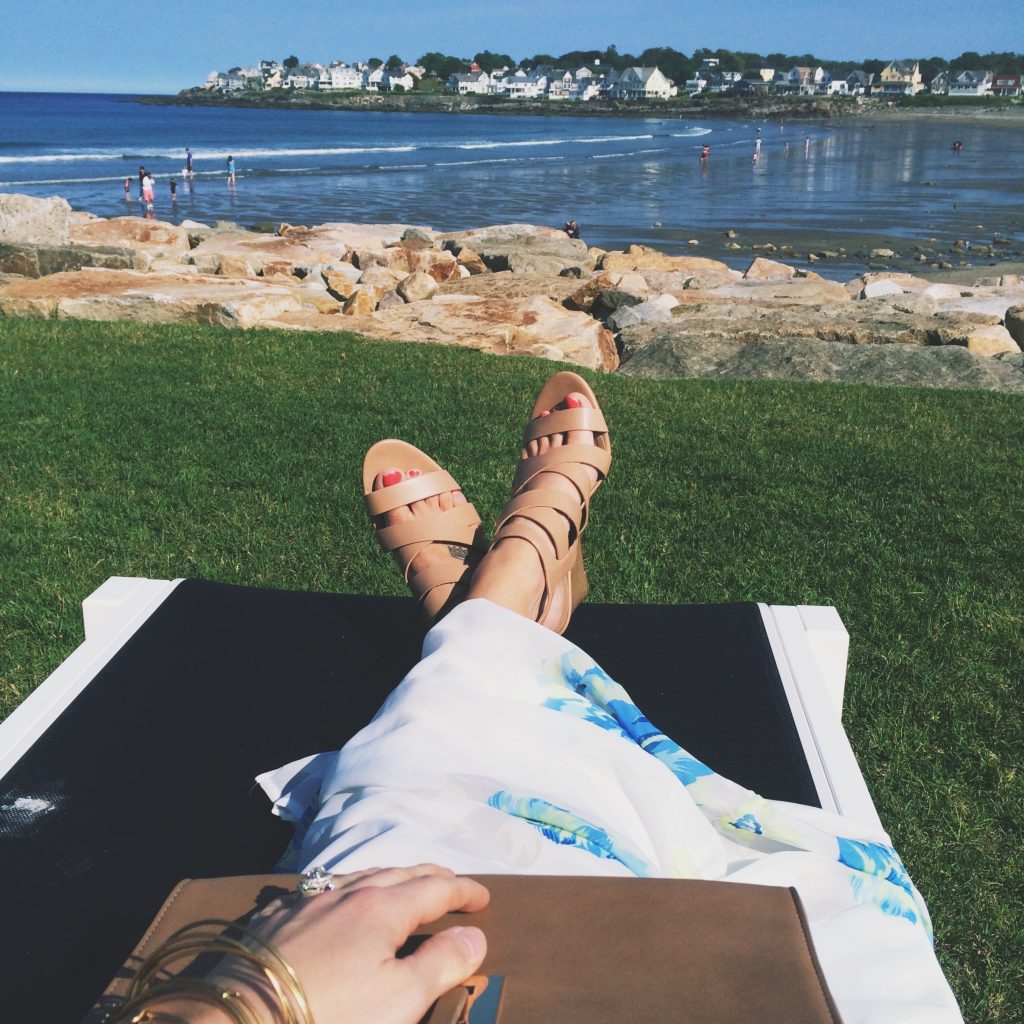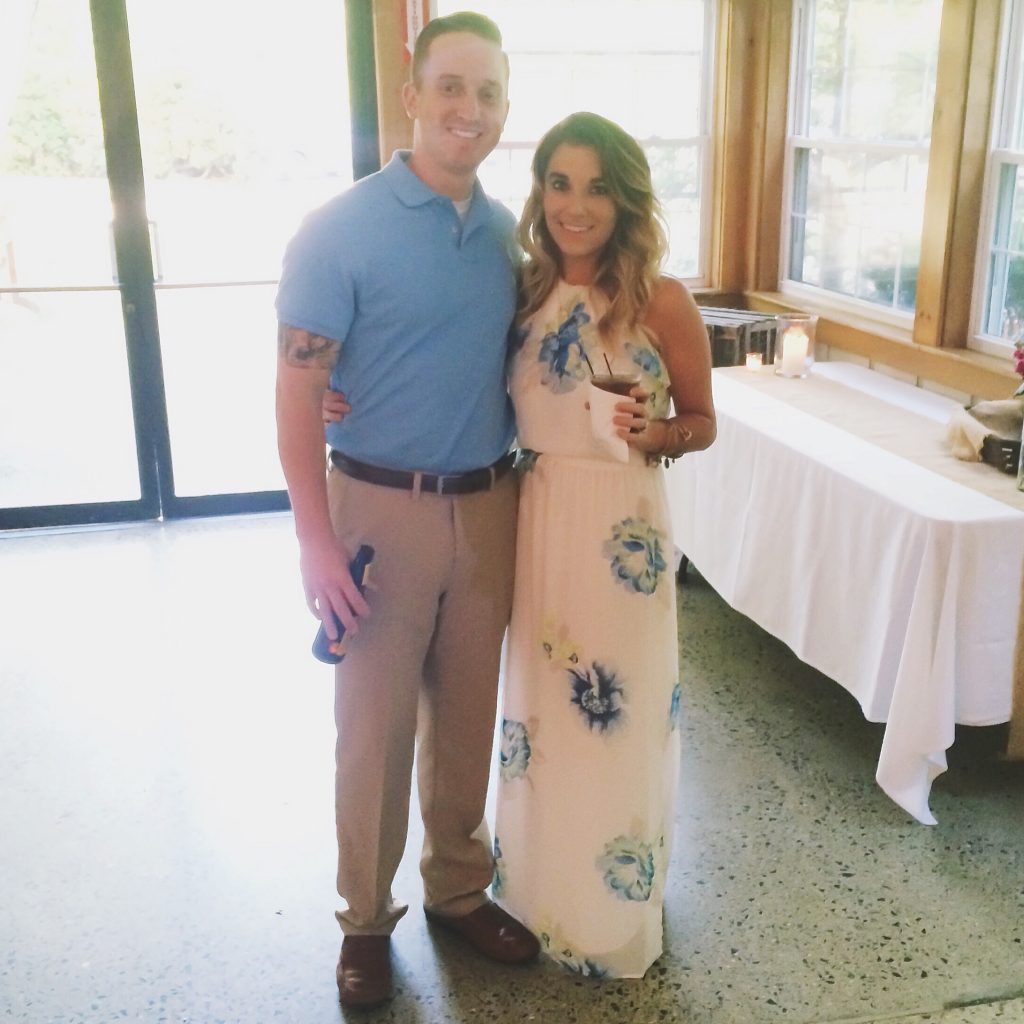 We all hung out in the hotel bar for a little after the dinner and then headed to bed before the big day. I woke up feeling pretty decent given the amount of drinks I had and the lack of my drinking while at home. But Z and I walked around town for a little and grabbed presents for the kiddos and my mom, and then joined the rest of the groomsmen at the bar for you guessed it, a drink. But then it was time to start getting ready and I headed to the salon for a little pampering. I didn't want to deal with being stressed and fighting my hair on such an important day, so a hair appointment it was!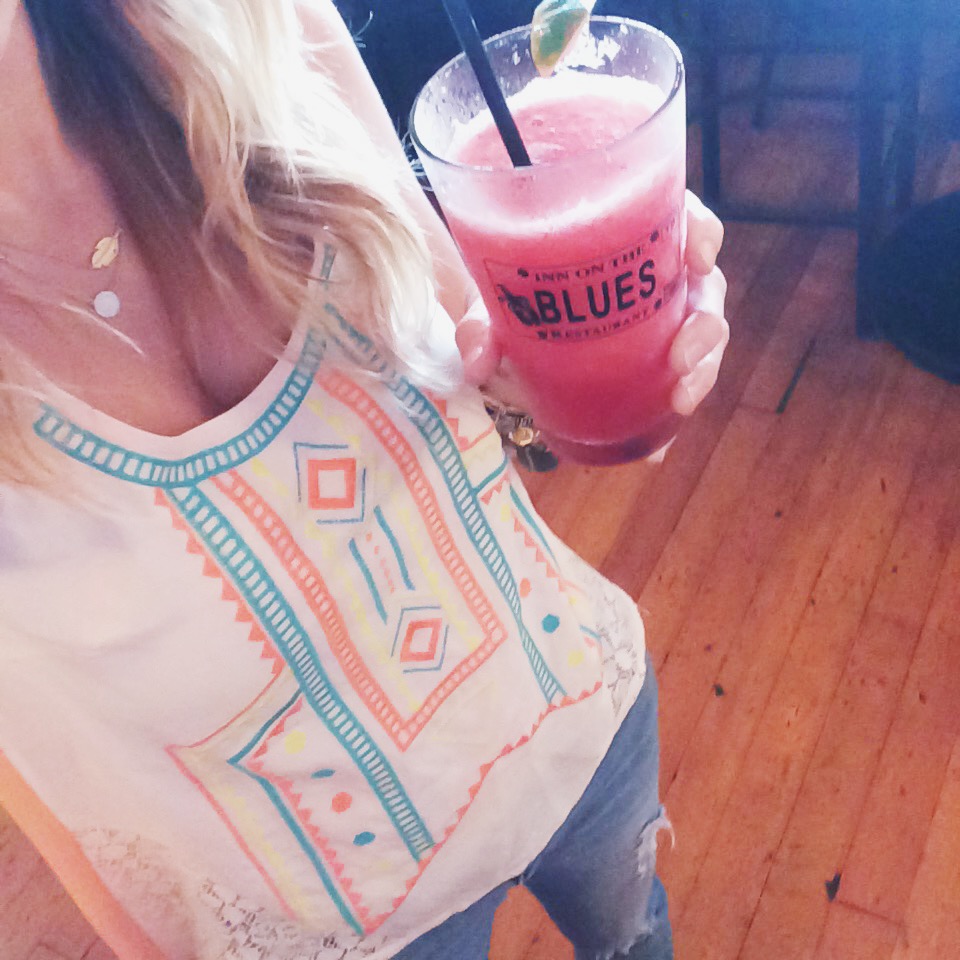 I got back to the room just in time to see my handsome husband dressed in his tux, and we headed up the groom's suite for a drink before getting on the trolley for the church. The ceremony was beautiful and the bride looked absolutely stunning. I love weddings and seeing everyone teary eyed of course made me tear up a little too. We jumped back on the trolley after the ceremony and drove to this gorgeous lighthouse for pictures .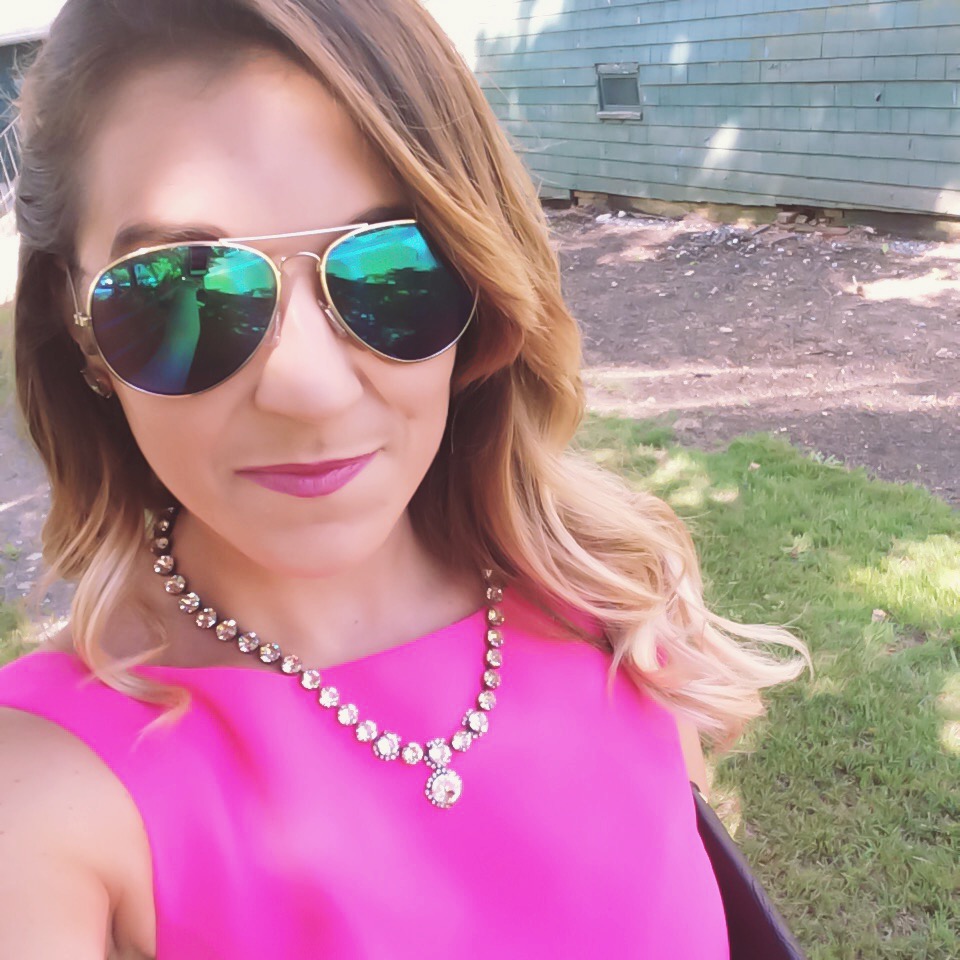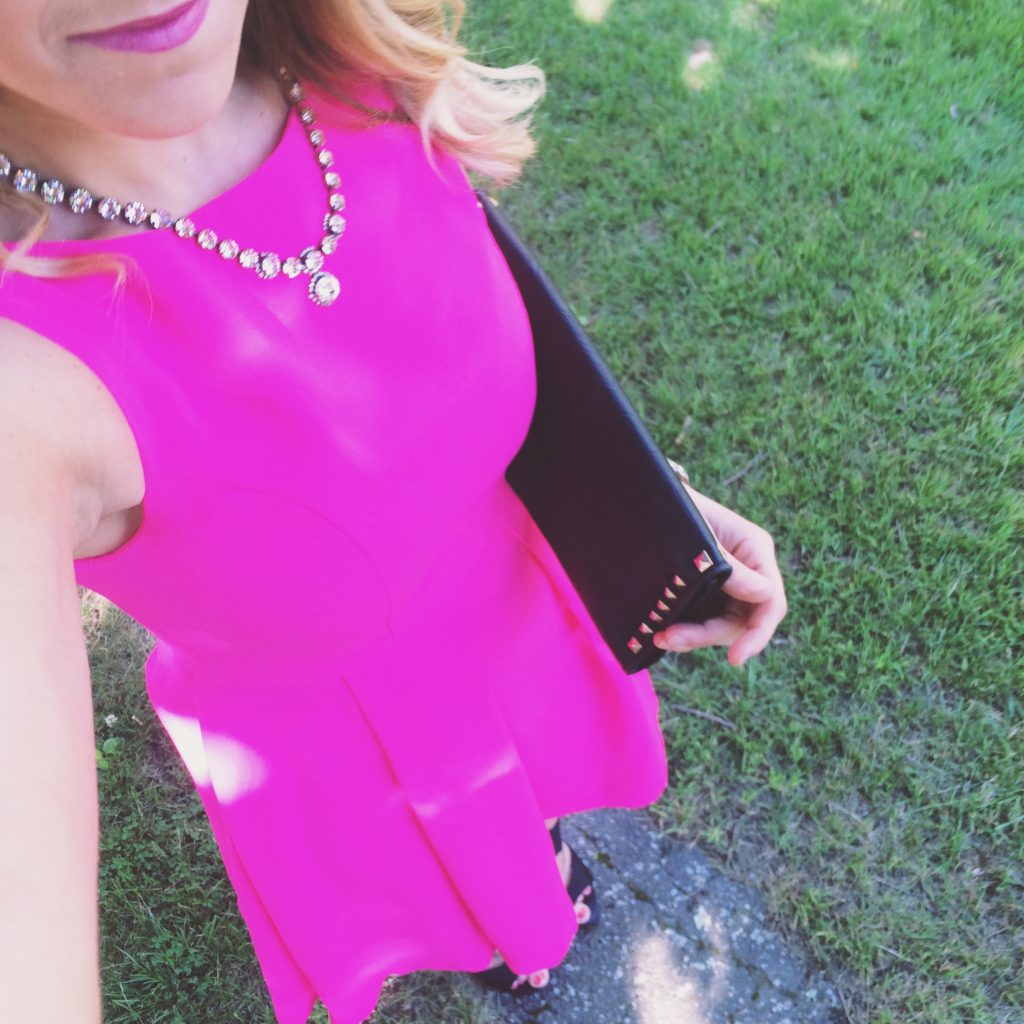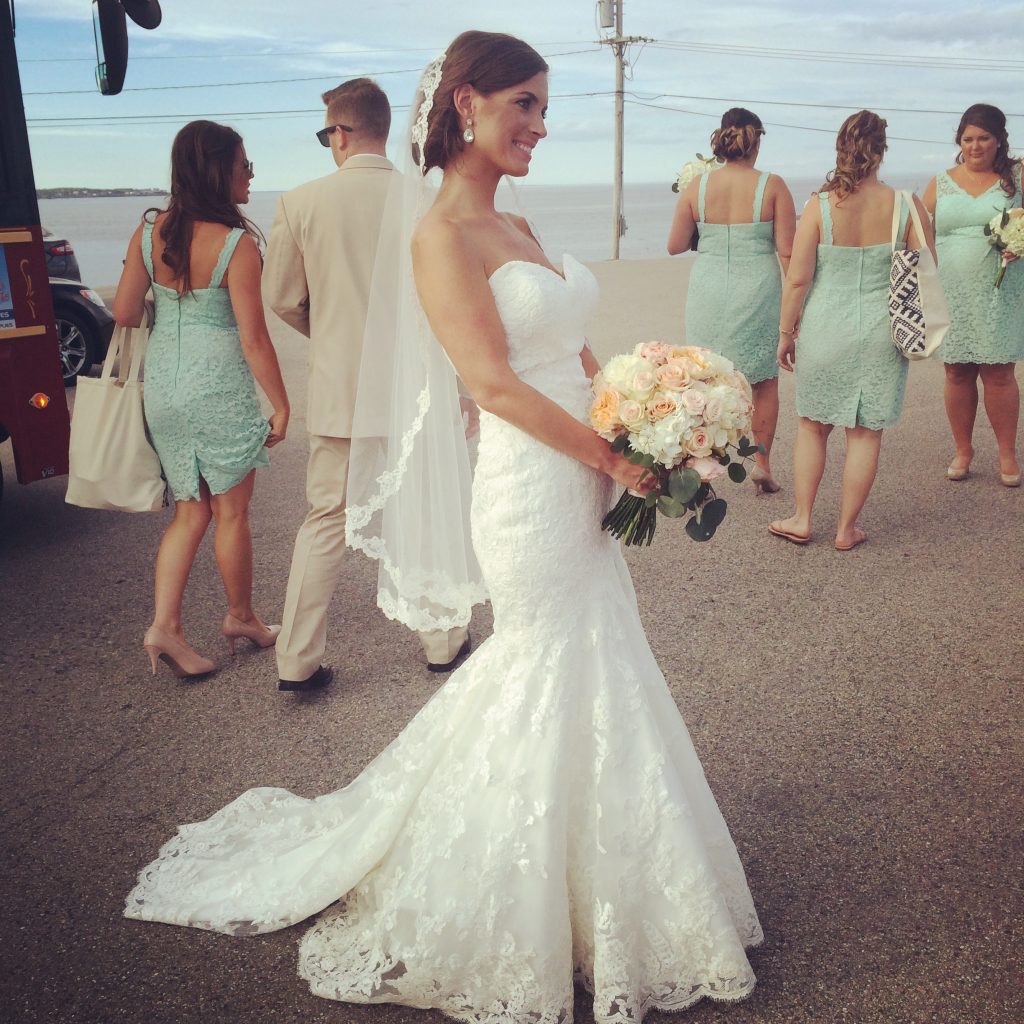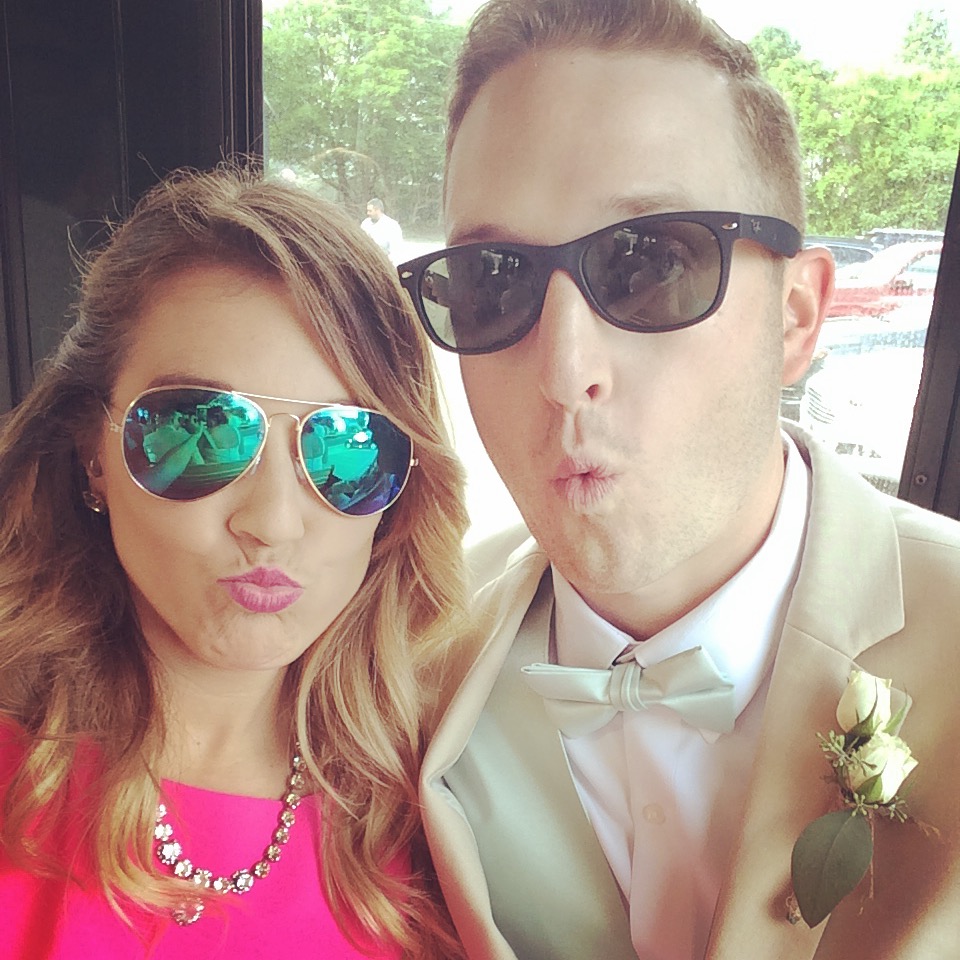 We met everyone else at the reception hall for cocktails and this place was AMAZING. It was seriously so beautiful and the weather was perfect to enjoy drinks with friends outside on the patio. The entrances and first dances were absolutely perfect and the food and open bar were pretty great too. I'm not normally a vodka drinker but the signature drink was blueberry vodka, lemonade, and fresh blueberries… and I was hooked. I kind of lost count but I would say the bartender knew my order by the end of the night.
We danced, we laughed, and we had a great time just being husband and wife for a night. I loved seeing my friends and am so happy we were able to celebrate with them.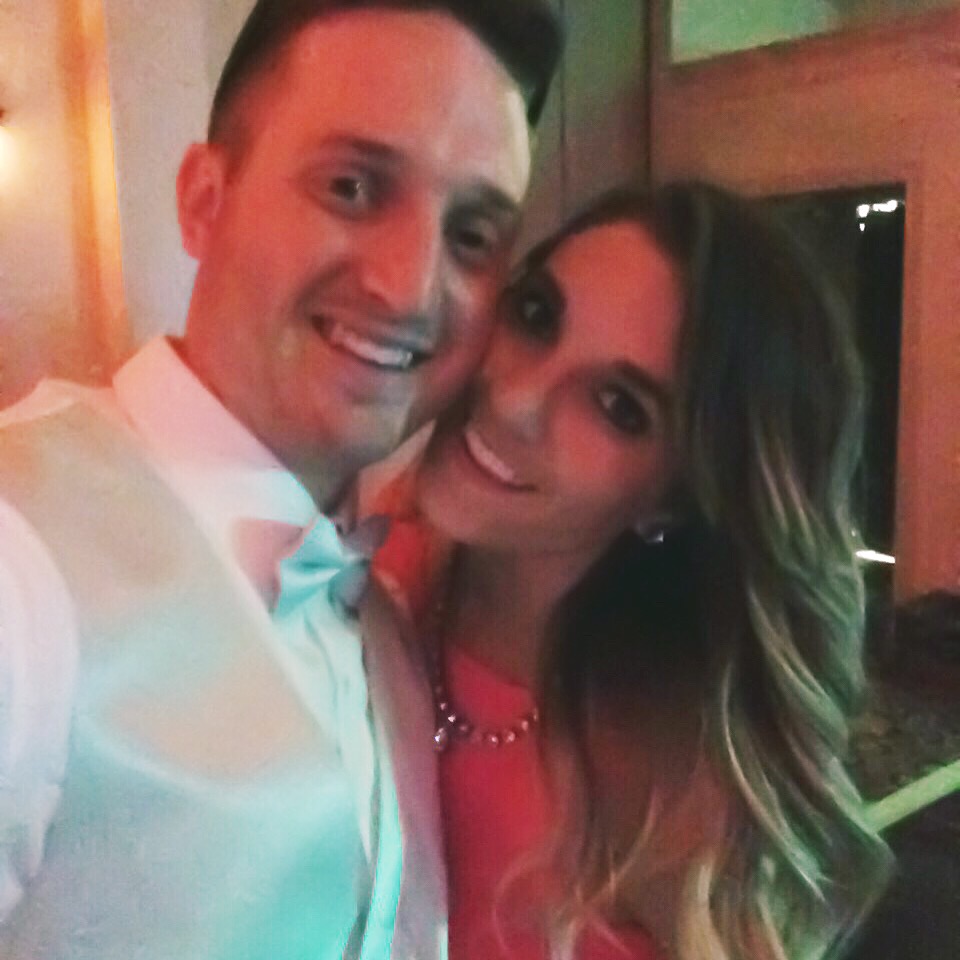 The night ended with a giant sparkler send off and it was seriously one of the coolest things ever. If I ever get a chance to have a "real wedding", I want it to be just like that! We spent time back at the hotel and had a few more drinks with everyone before heading to bed.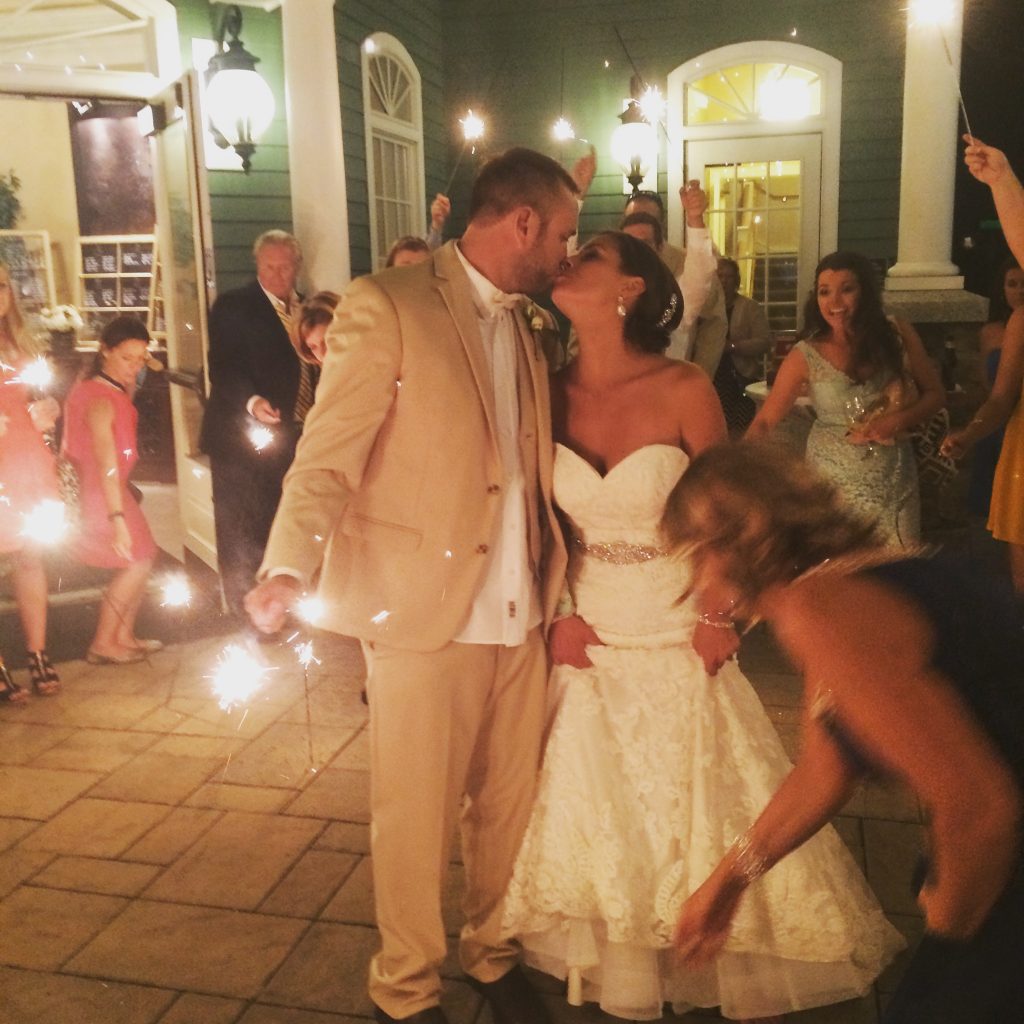 We woke up the next day and grabbed a coffee and breakfast sandwich before hitting the road. One of the guys Z deployed with happened to be in the same town that weekend (weird, right?!) and so I got a chance to meet him and say a quick hi and bye. I hated saying goodbye to all of our friends because I don't know the next time we will see them. But luckily, I know we will always pick up right where we left off.
We had a great weekend but I was so excited to hug my babies when we got home. I think I definitely missed them more than they missed me… but none the less, I was glad to be back 🙂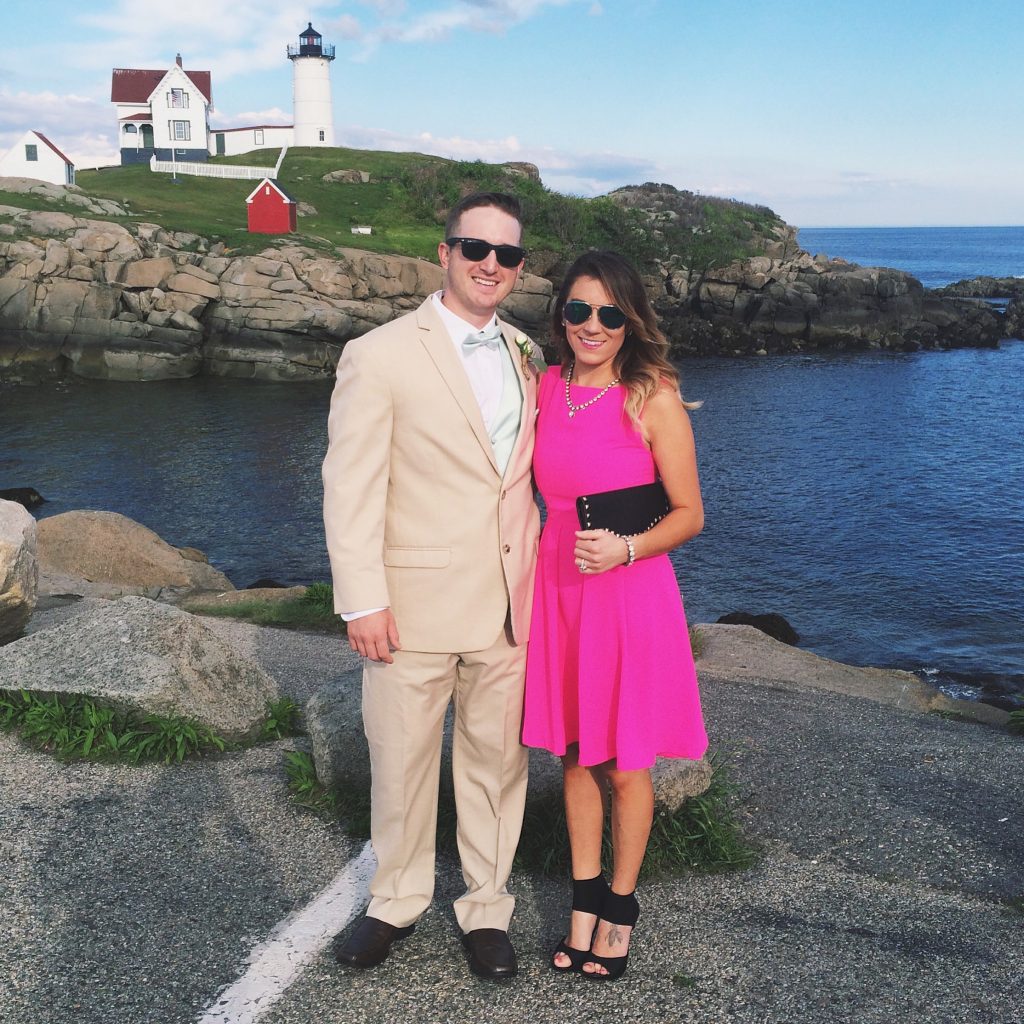 It's going to be a long time before we get another parents weekend away, but I truly enjoyed the time Z and I got to spend alone together. It was like we were dating and falling in love all over again, and I'm so glad we were able to have that time together. Marriage with two kids can be crazy, but having time alone is so important for a couple. I feel like I just fell in love with him all over again. Cheesy, right? Even I think so but eh, not even mad about it.
Overall it was a great time and if you haven't been to York, Maine I highly recommend it!