Spring Weekend Getaway to Columbus, Ohio
Today's post is sponsored by Experience Columbus. All opinions are my own. 
We love visiting Columbus, Ohio; located just two hours from Cleveland, it's an easy drive, quick trip and there is so much to do! We recently partnered with Experience Columbus and they put together a super fun and jam packed itinerary. We had SO much fun and explored old favorites and new places. The kids are already asking when we're going back again! If you're looking to plan a Spring Weekend Getaway to Columbus, Ohio, I've got you covered!
Where to stay:
We stayed at the Canopy by Hilton in Downtown Short North. Not only was the hotel in a great location but it was chic, modern and had amazing amenities. Grab a bite to eat at their on-site restaurant or head to the roof top for a drink! They also offer valet parking which makes everything easier when you're visiting a city!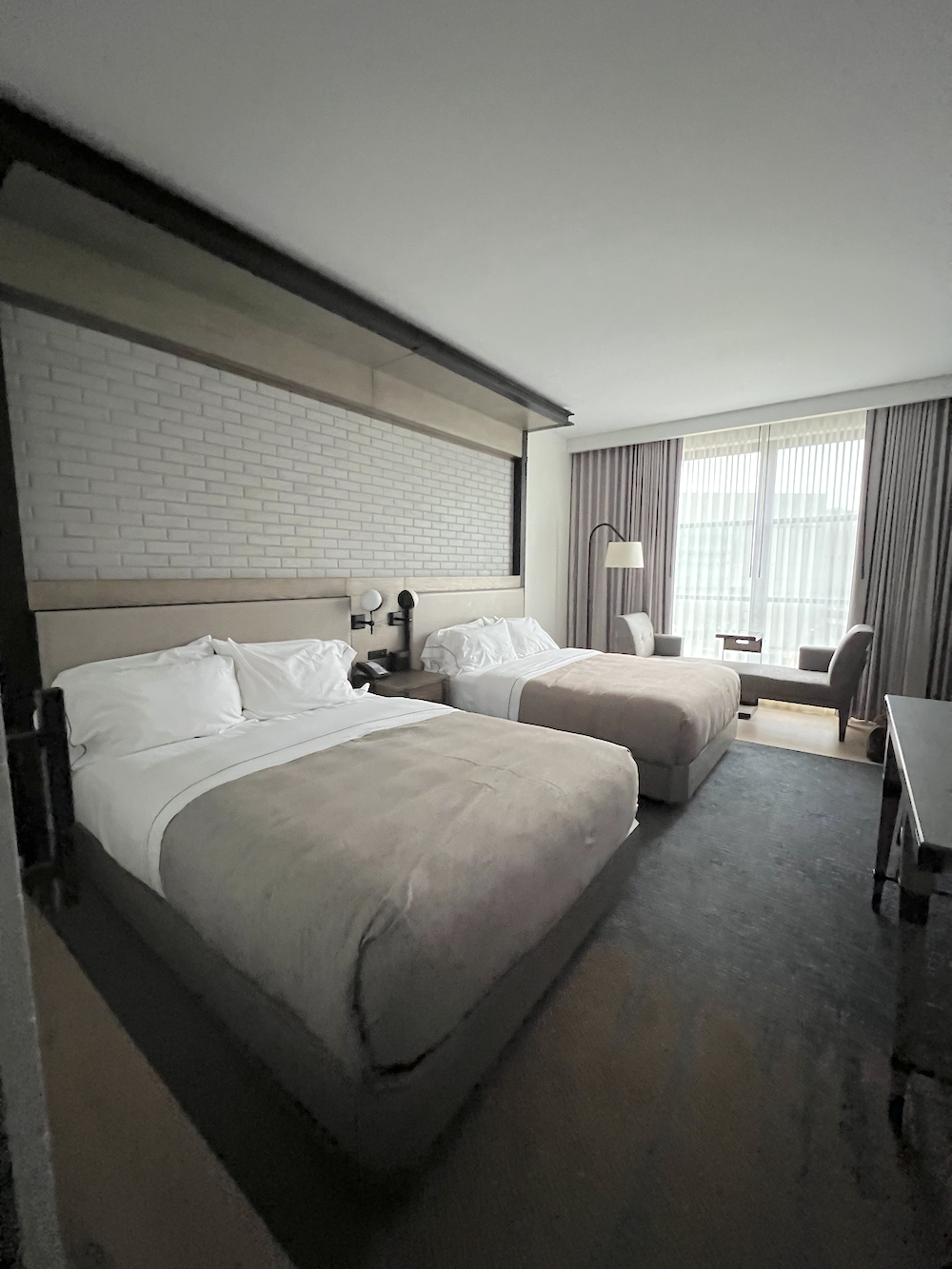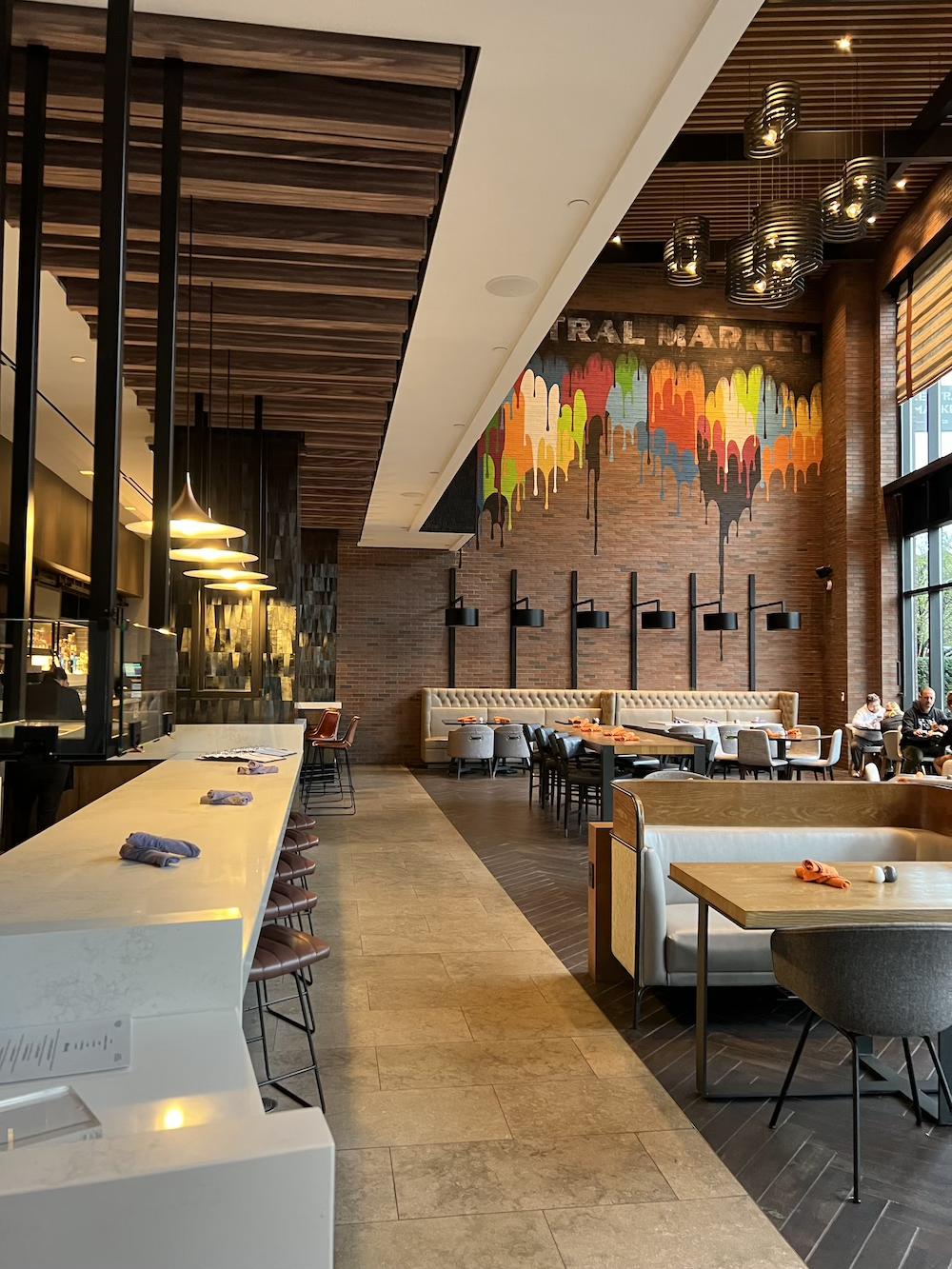 Where to eat:
Columbus has an AMAZING food scene. Here are some of the restaurants we visited:
The Lox Bagel Shop: Recently named among the Best Bagels in America by Food & Wine magazine, this place did NOT disappoint! My husband said it was one of the best breakfast sandwiches he's ever had and that's saying a lot coming from him! He's a breakfast sandwich connoisseur! They don't have any gluten-free options but they are able to make any bagel sandwich into a "bowl" and it was delicious! I did "cheat" a bit and took a small bite of the kids' bagels and oh my gosh, so good.
Northstar Cafe: When I told people I was going here they had nothing but amazing things to say. Northstar features locally grown, organic, and artisan-produced foods not only to protect the environment but to also support producers whose values are aligned with theirs. We got there right when they opened and the line was out the door shortly after so we knew it must be good! I had a mushroom frittata with home fries and arugula and y'all, OH MY GOSH. It was so good! The boys both had a breakfast sandwich and the girls went with pancakes and bacon. I don't think you can go wrong with anything on their menu and I cannot wait to go back and try lunch or dinner!
Gemut Biergarten: Located in the historic Olde Towne East neighborhood, Gemut Biergarten features traditional German-style fare. The building is a refurbished firehouse and the stained glass windows are absolutely beautiful. The indoor space is open with picnic style tables and benches but there's also an outdoor patio and heated tent. They feature happy hour, brunch and dinner and it's a wonderful place to enjoy with friends and family! We ordered the Chicken and Waffles, Gemut Brunch Burger, side salad, waffles + bacon!
Rusty Bucket: If you're looking for the perfect blend of sports bar + family-friendly restaurant with an extensive menu, Rusty Bucket is the perfect place for you! We started with the Fried Pickles and Brussels Sprouts and for dinner, I grabbed my favorite: The BBQ Chopped Chicken Salad. My husband always gets the Chicken Nickel (a founder favorite) and the kids menu features a ton of options. And may I add that their Ranch Dressing is literally the best Ranch I've ever had? So good!
Budd Dairy Food Hall: I don't want to play favorites but Budd Dairy Food Hall was one of our absolute favorite stops of the weekend. We don't have anything like this in Cleveland and it's truly such an amazing concept! The first floor features 10 different chef partners, essentially 10 separate restaurants with the option to dine-in at one of the banquet style tables or carry-out. We couldn't pick just one (and we didn't want to!) so we ordered from 4 of the different restaurants.
The second floor is Simon's Bar; grab a drink, play some skeeball, or pick up a table game to enjoy with friends as you sip a cold beverage.
The third floor is a rooftop bar and it's open 365 days a year. This is where we sat and the kids loved it! We grabbed a table game from the second floor and brought it up there while we enjoyed yummy drinks (fresh lemonade for the kids) and adult beverages for us. You're able to order your food from the QR codes on the menu and they'll send you a text when it's ready to come down and get it. Like I said, we wanted to try a few different things so we grabbed a variety! This establishment was super kid-friendly but also features more adult-oriented entertainment and vibes later in the night. Can't wait to go back again!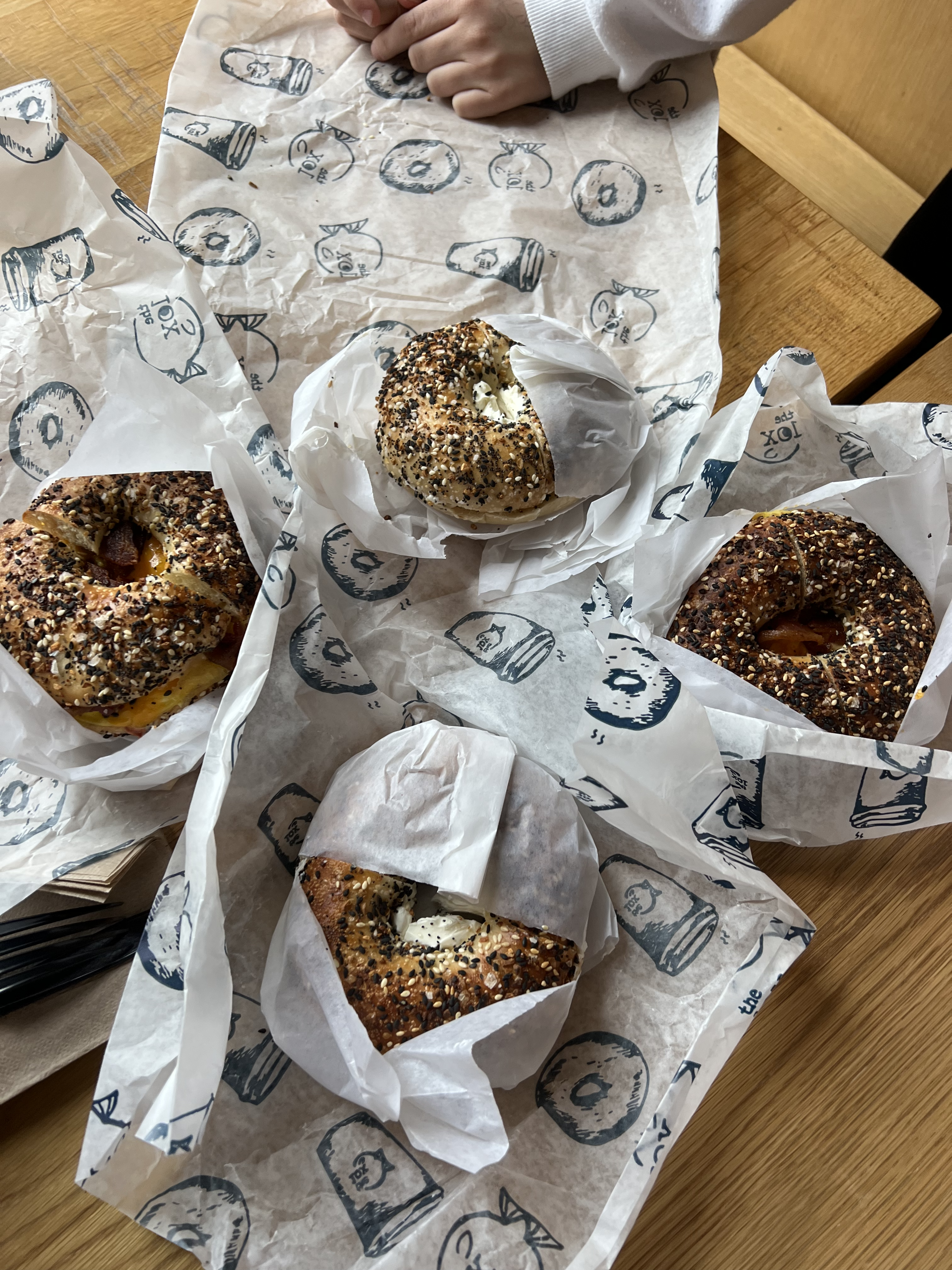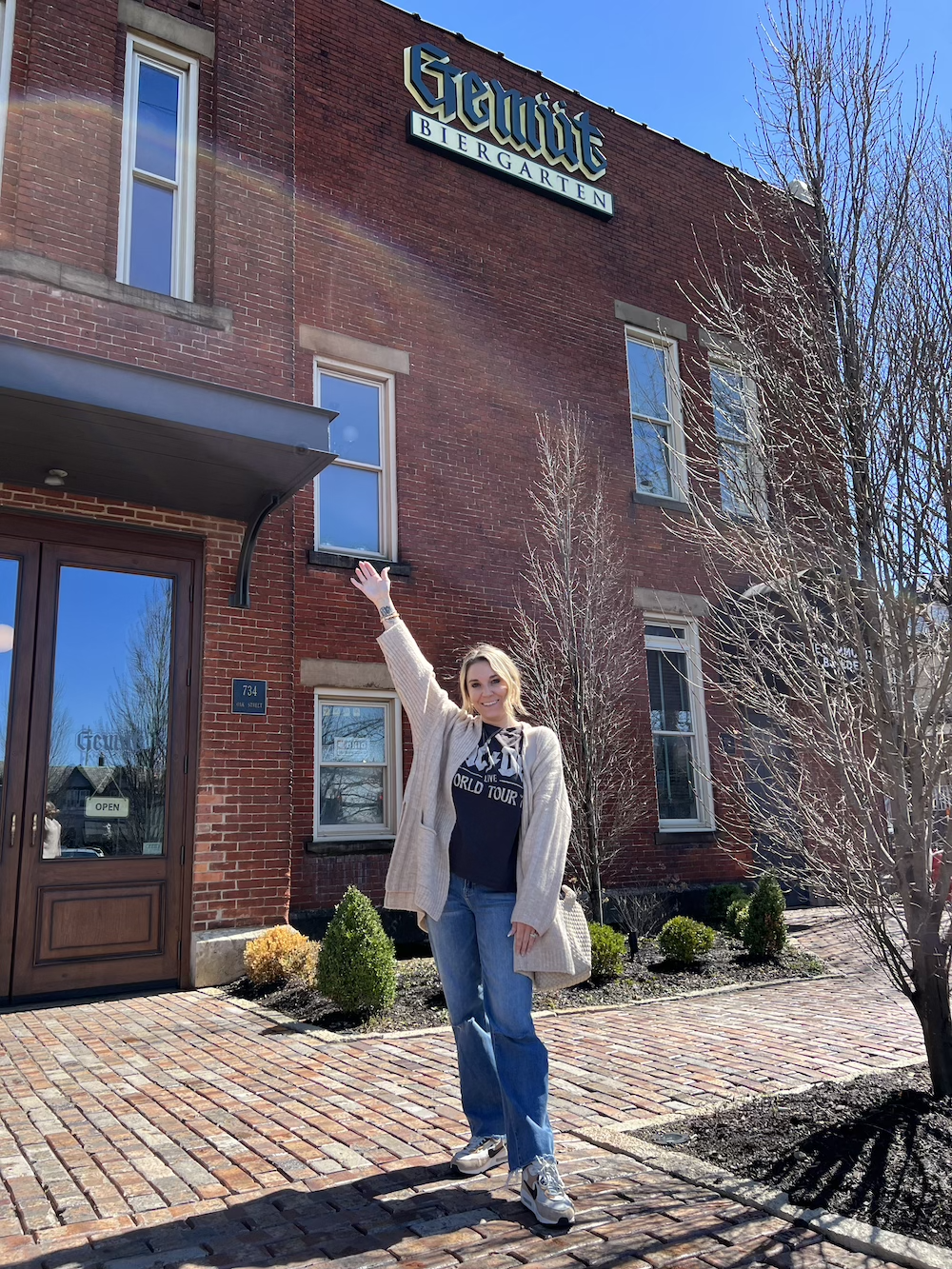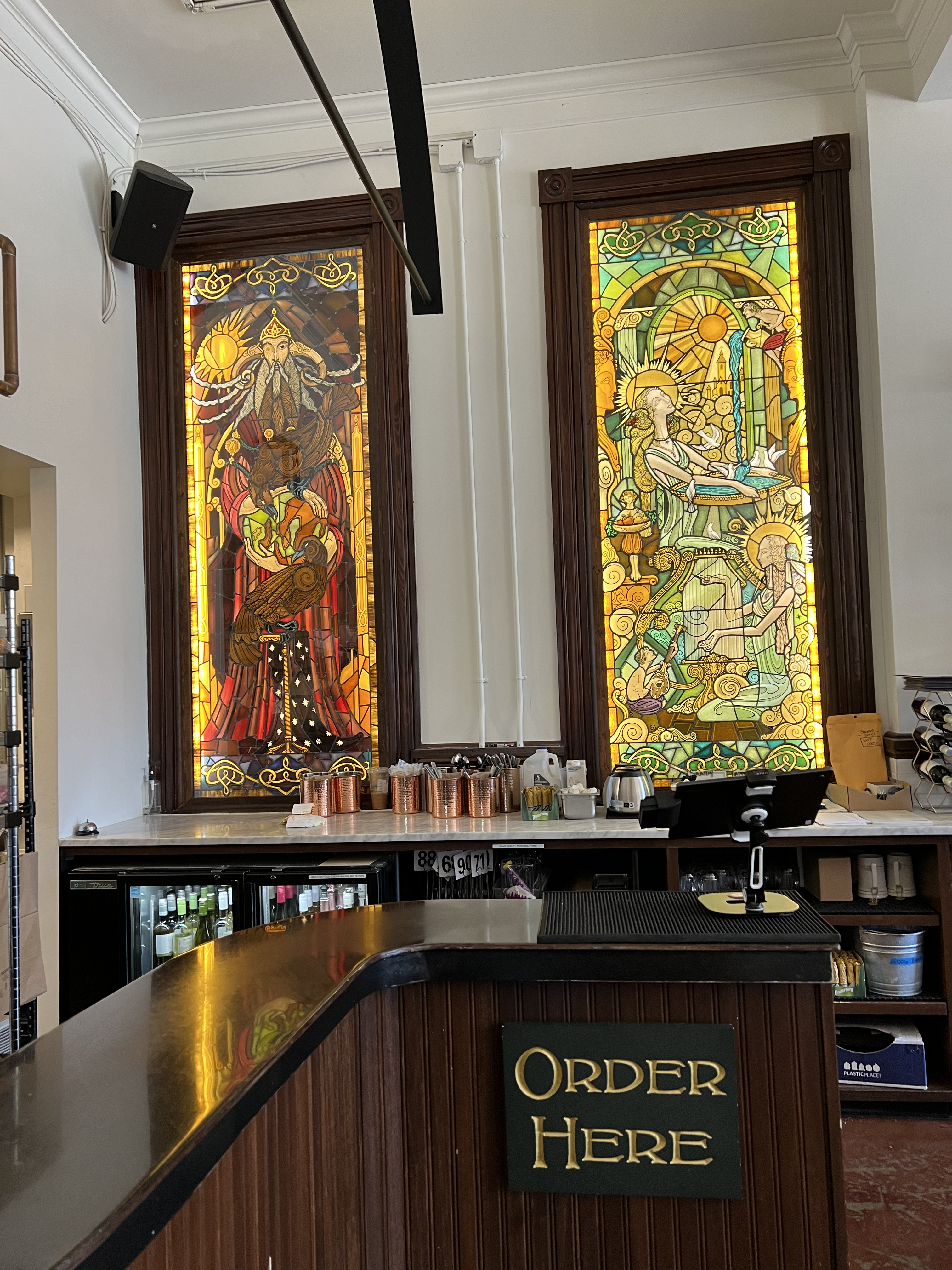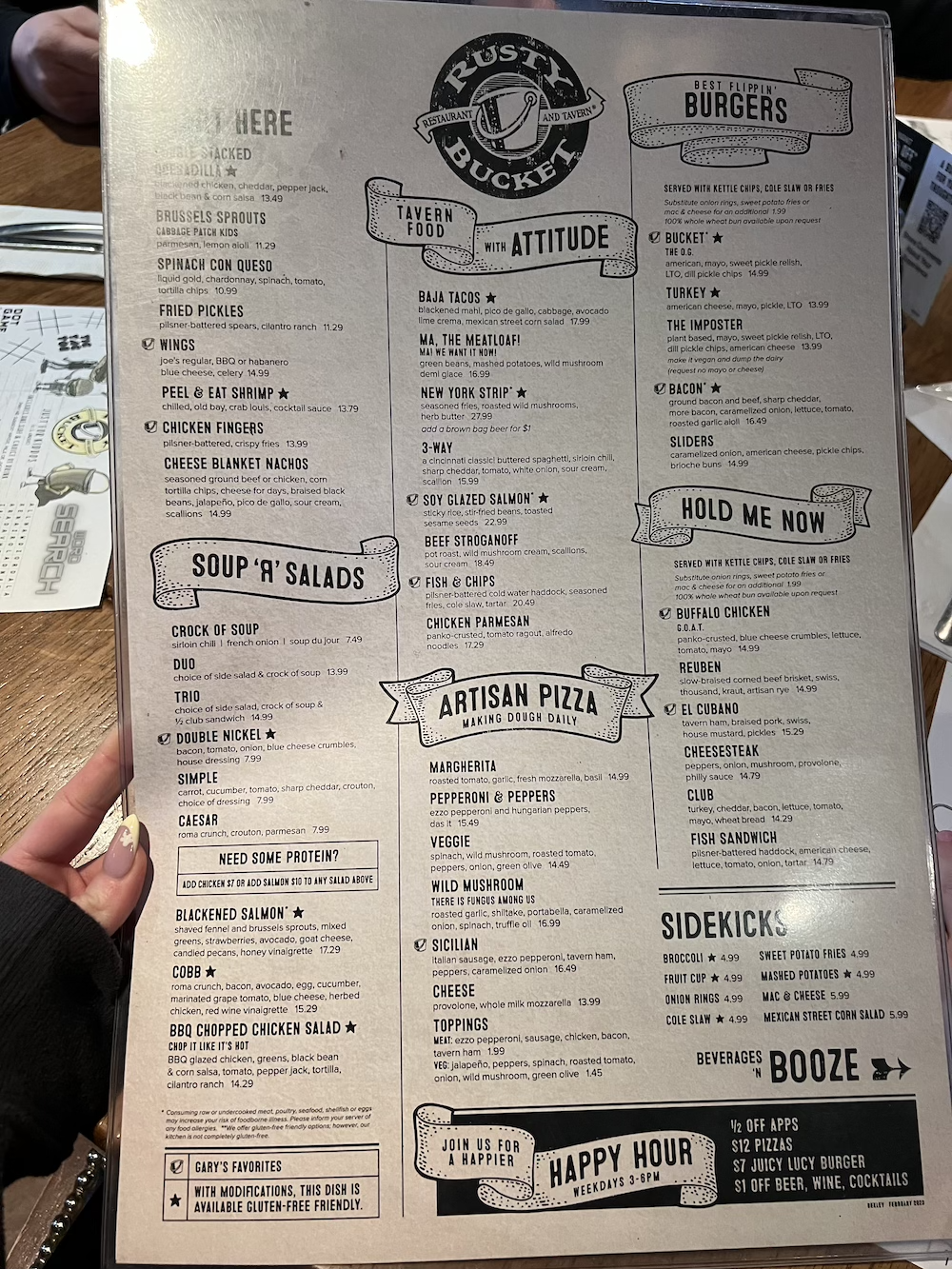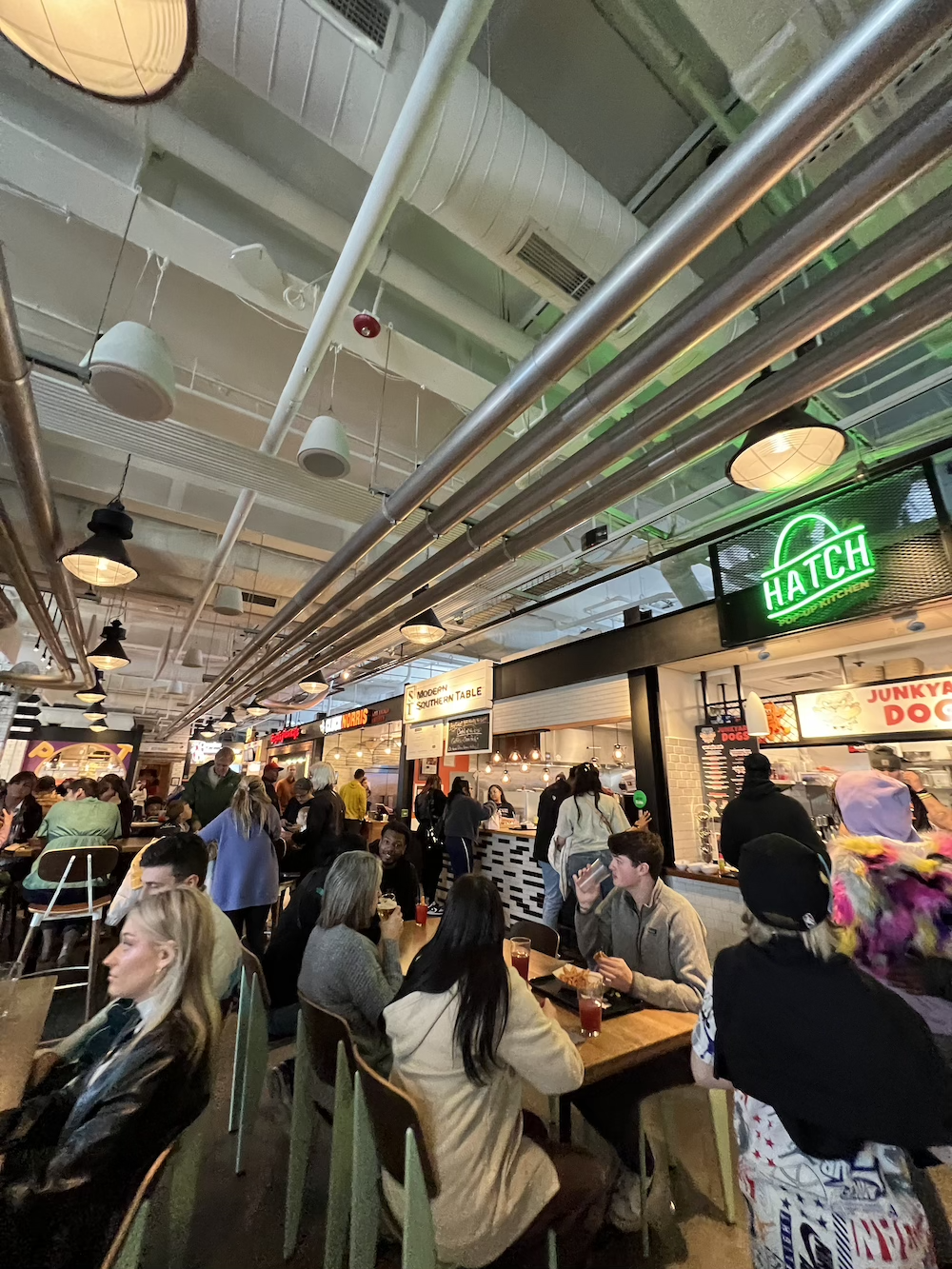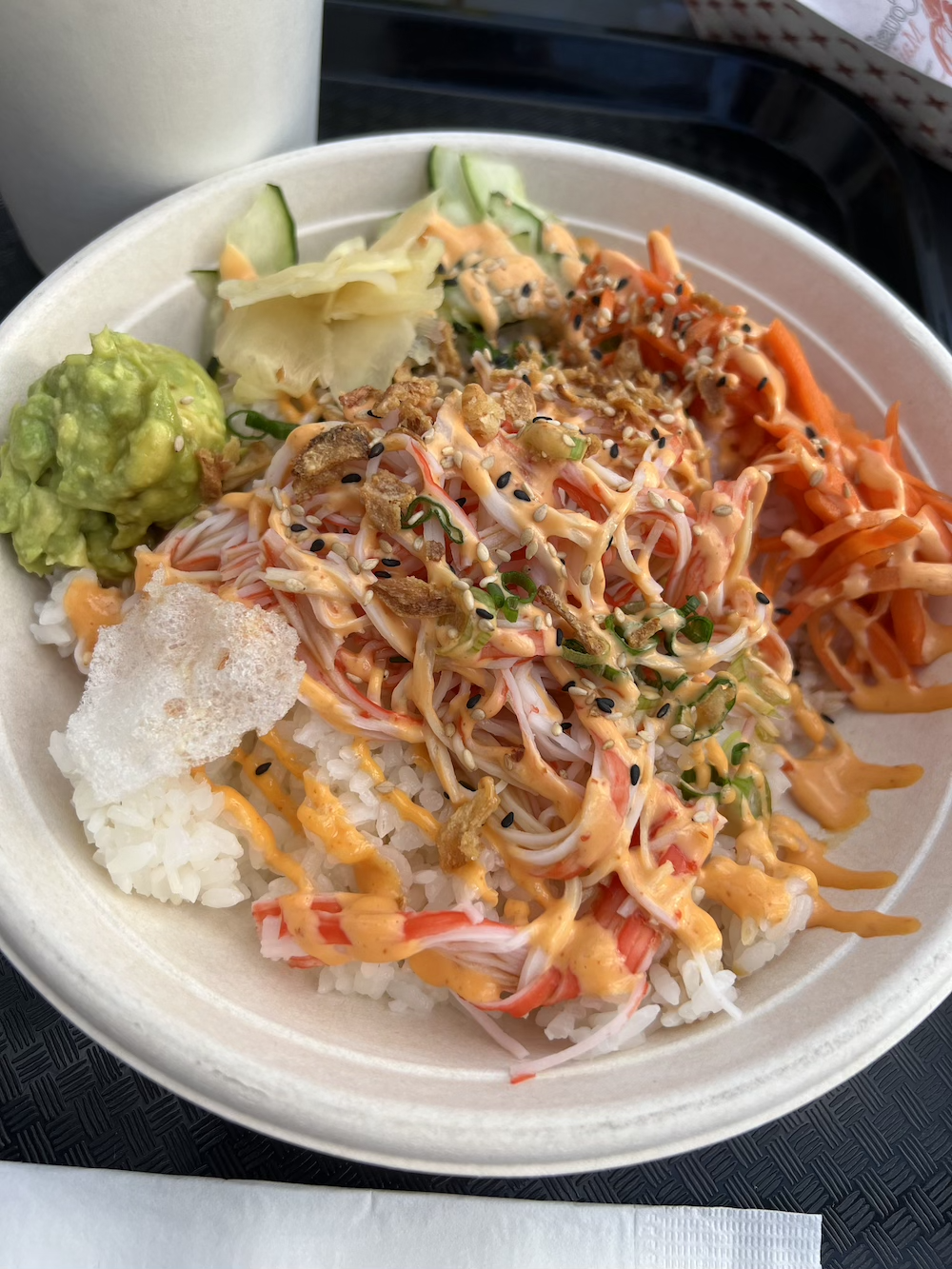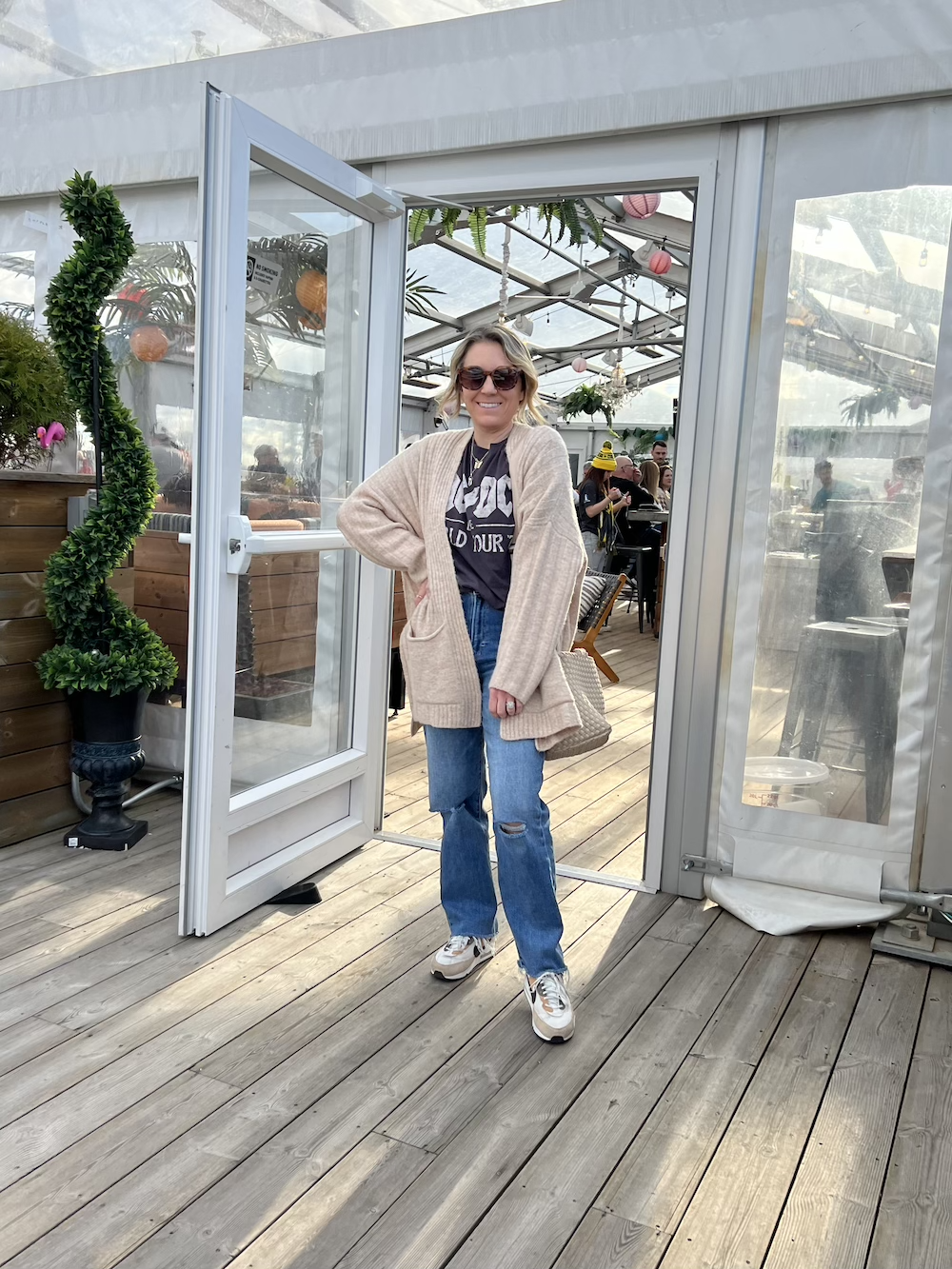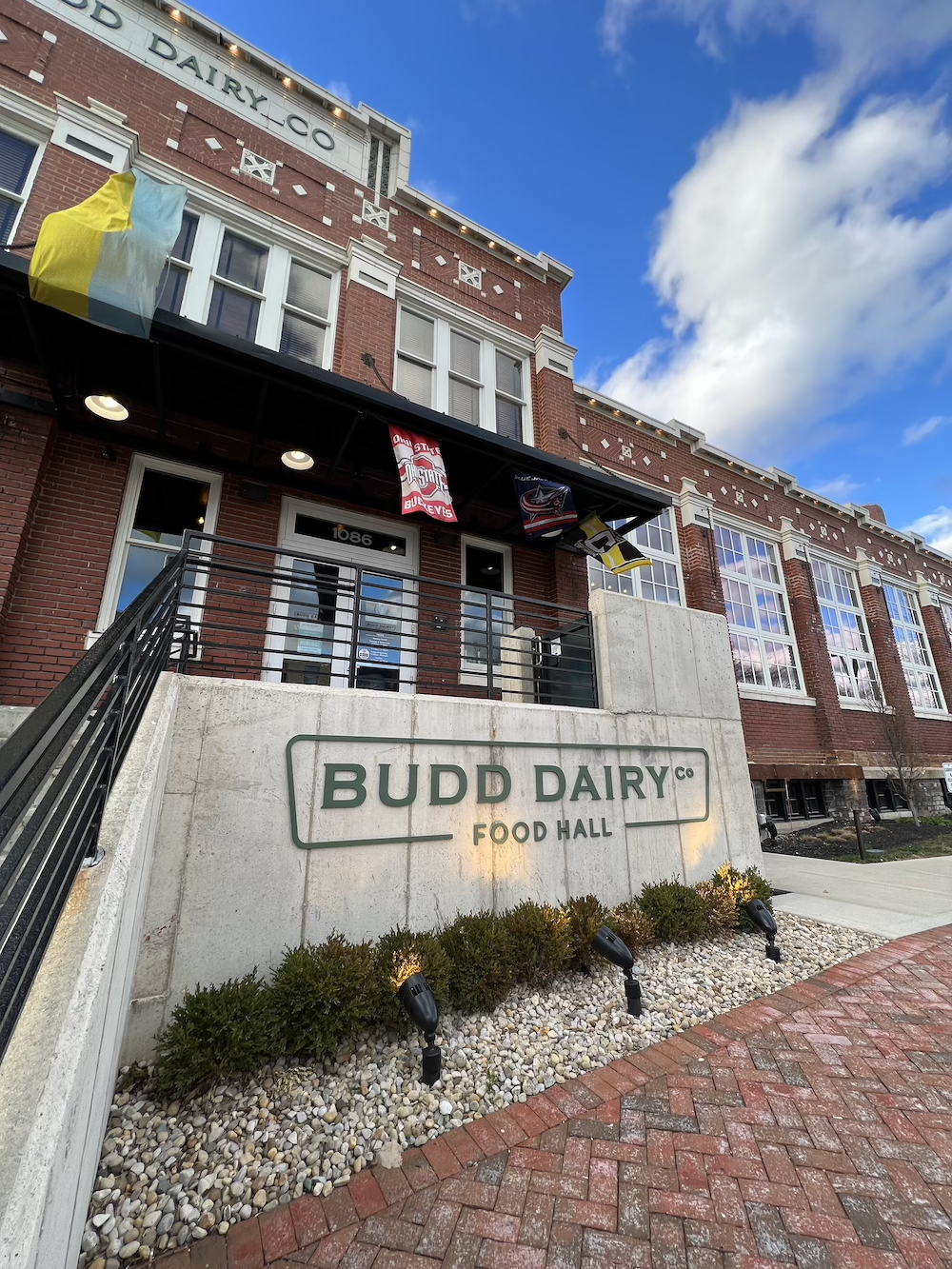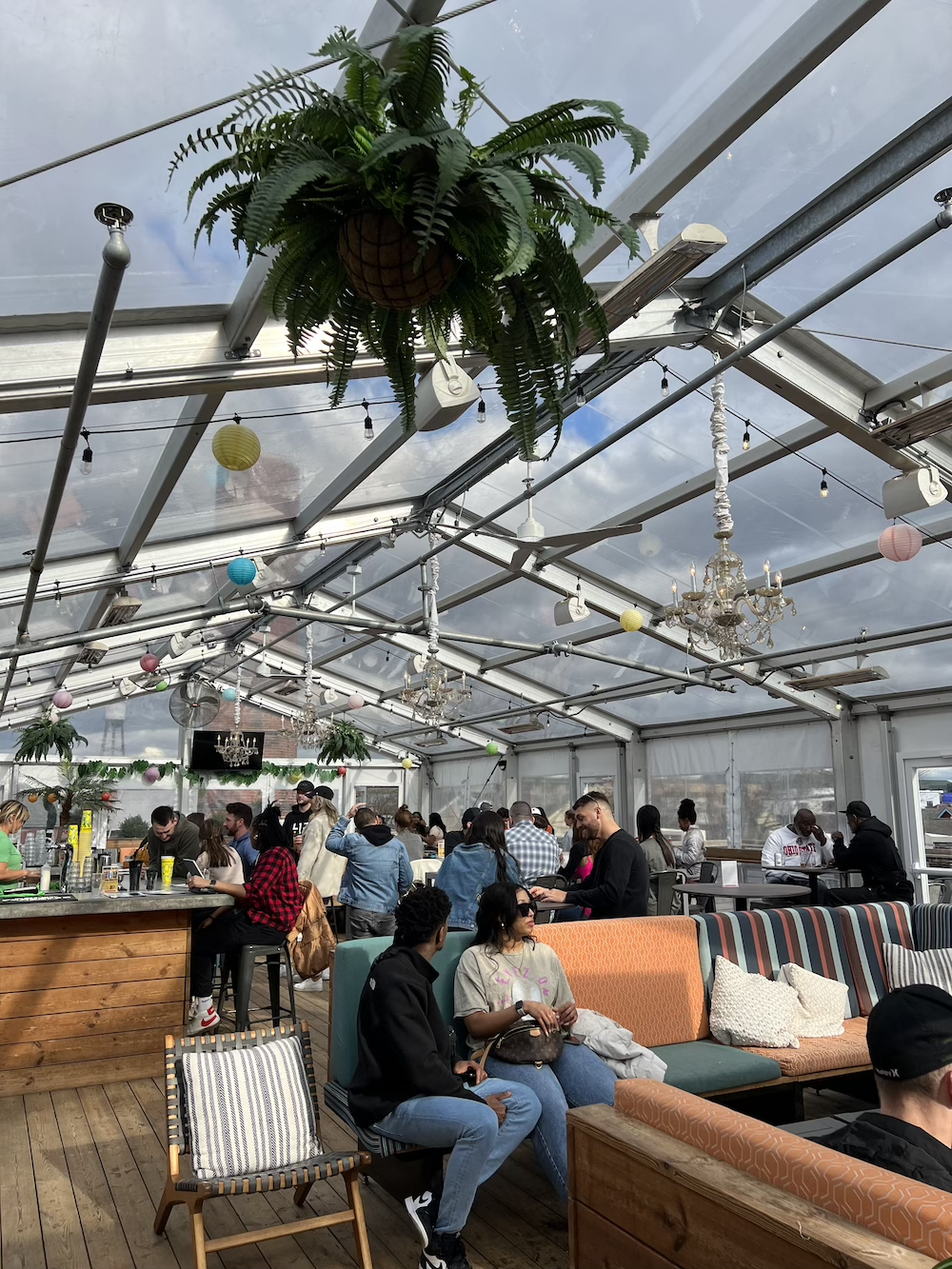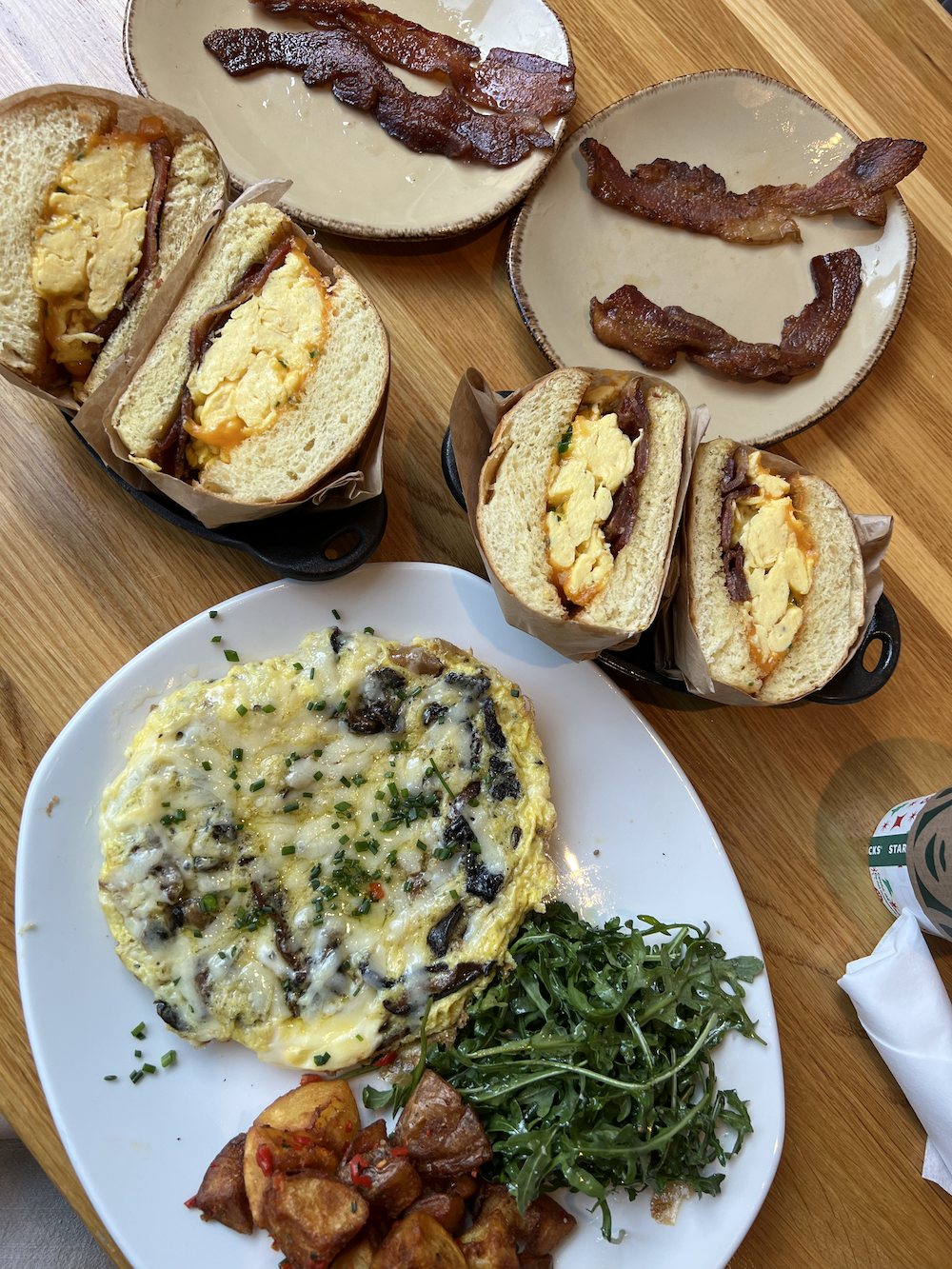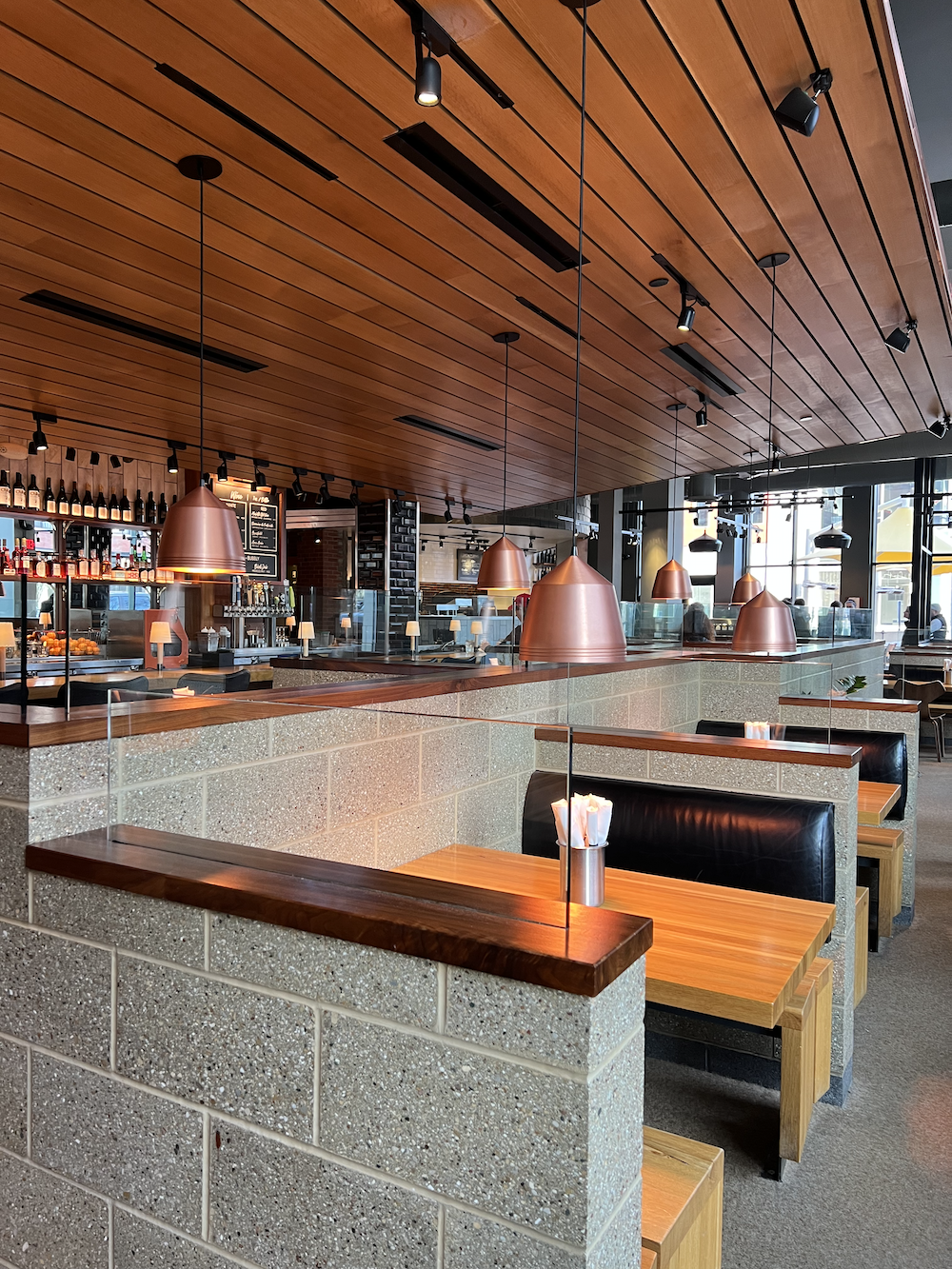 What to do:
Franklin Park Conservatory and Botanical Gardens: We kicked off the morning here and it was STUNNING. They're currently running a Blooms & Butterflies exhibit through 5/29 where you can walk amongst hundreds of butterflies…they may even land on you! I was the lucky one out of our group that day and had a little butterfly land right on my sweater! You're surrounded by flowers, trees, and waterfalls and it really feels like you're in their natural habitat with them. The kids also enjoyed the Children's Garden where they could run, play and explore.
COSI: COSI, officially the Center of Science and Industry, is a science museum and research center that has been named the #1 science museum in the country for four years in a row. It's one of our favorite stops when visiting Columbus but they're always switching out the exhibits and changing things up so it never gets old! They're currently running a Tutankhamun: His Tomb and His Treasures exhibition through 9/24 and it was AMAZING. You're given a personal listening device as you walk among the different parts of the exhibition and get a feel for what the discovery of his tomb and treasures was really like. All of the pieces are expertly crafted replicas and look exactly like the original pieces…so much detail!
Some of the other areas we love are the Planetarium, Big Science Park (outdoors), Little Kidspace and Ocean. But there are so many more areas and like I said, they're always updating and changing things. COSI is perfect for all ages and there's something for everyone in the group!
Columbus Zoo and Aquarium: We had never been to the Columbus Zoo and Aquarium and it's one of the best zoos we've ever been to! We spent 6 hours there and we probably could have spent 6 more! They have so many different areas and plenty of playgrounds, + a boat ride, train ride, carousel, 4-D theater, and more! We LOVED watching the gorillas; they literally put on a show for us and we sat their watching for a good 30 minutes. We didn't want to leave because we didn't want to miss anything! We also loved that you're able to walk around with the kangaroos! They were all sunbathing when we were there but the worker made sure to tell us if they came on the path to just let them be and the kids got a kick out of that!
In addition to the Zoo and Aquarium, they also have a section of the park that is seasonal and includes rides, waterslides and more! The kids made sure to tell me we need to book a trip back in the summer so we can visit that section of the park and it's already on my to-do list!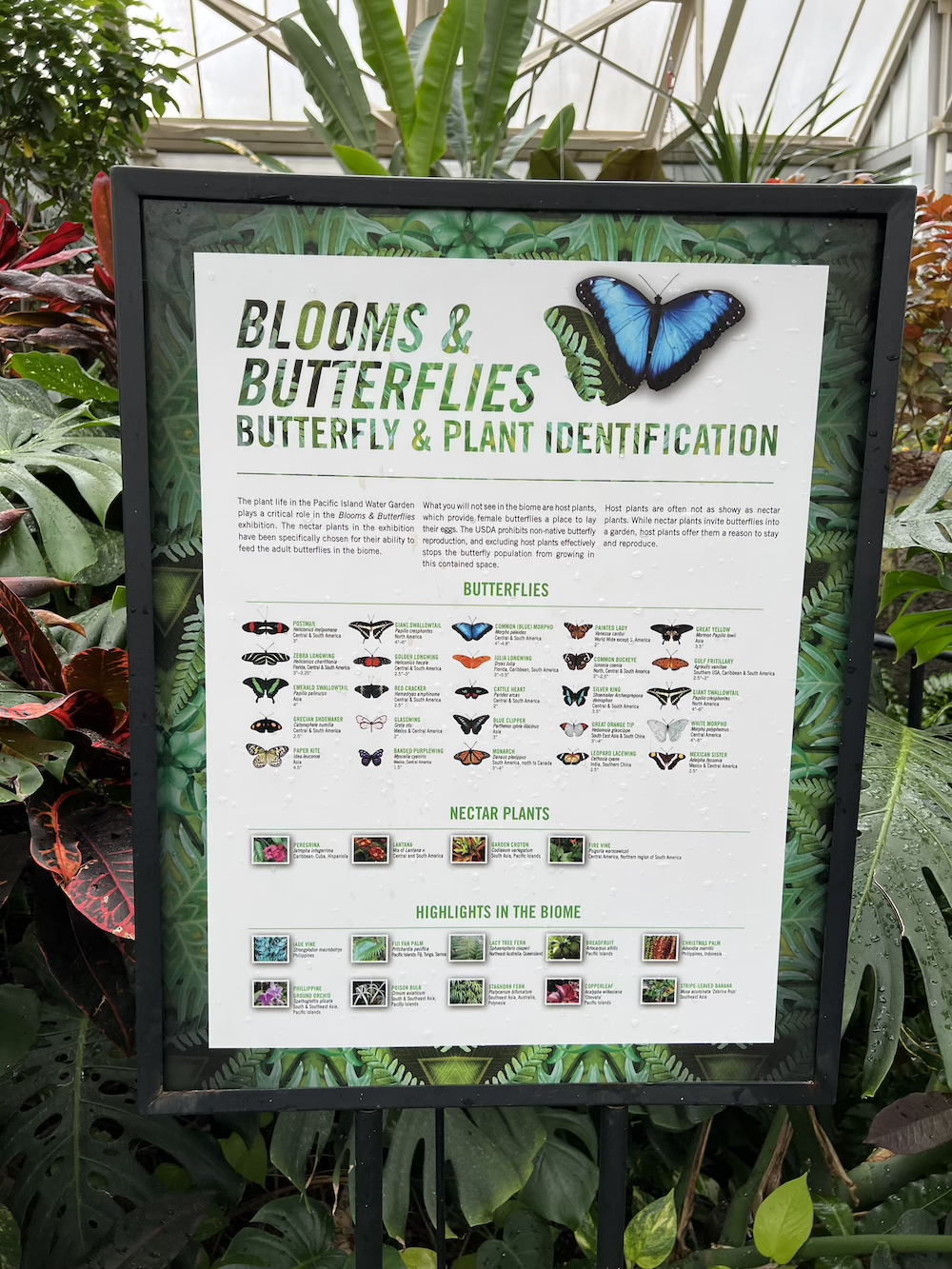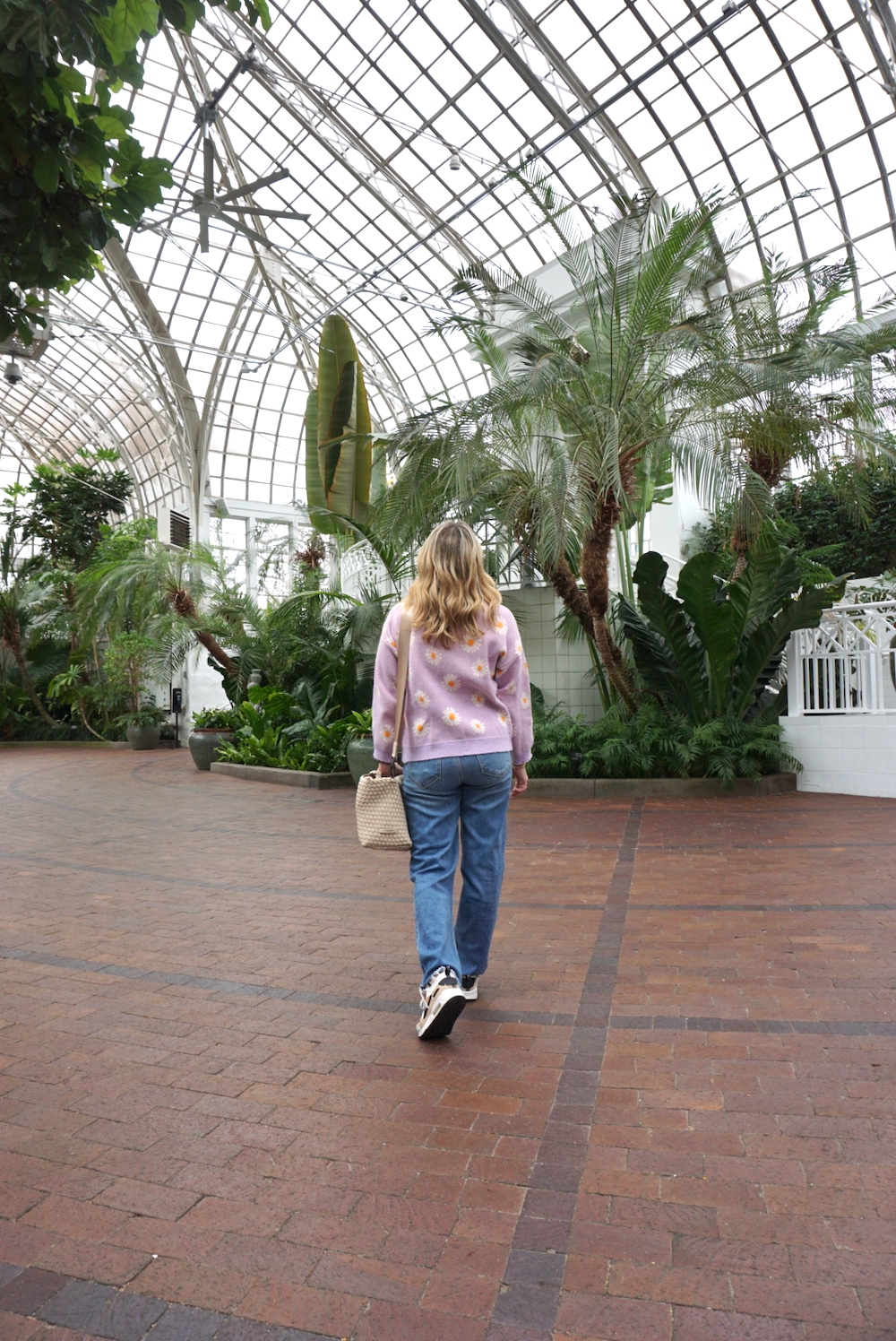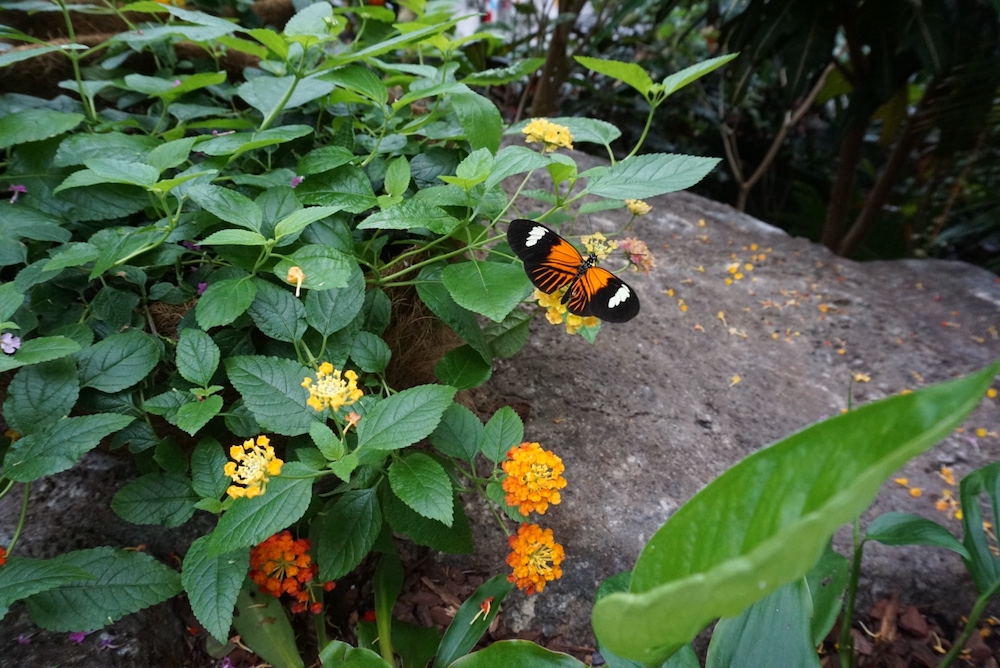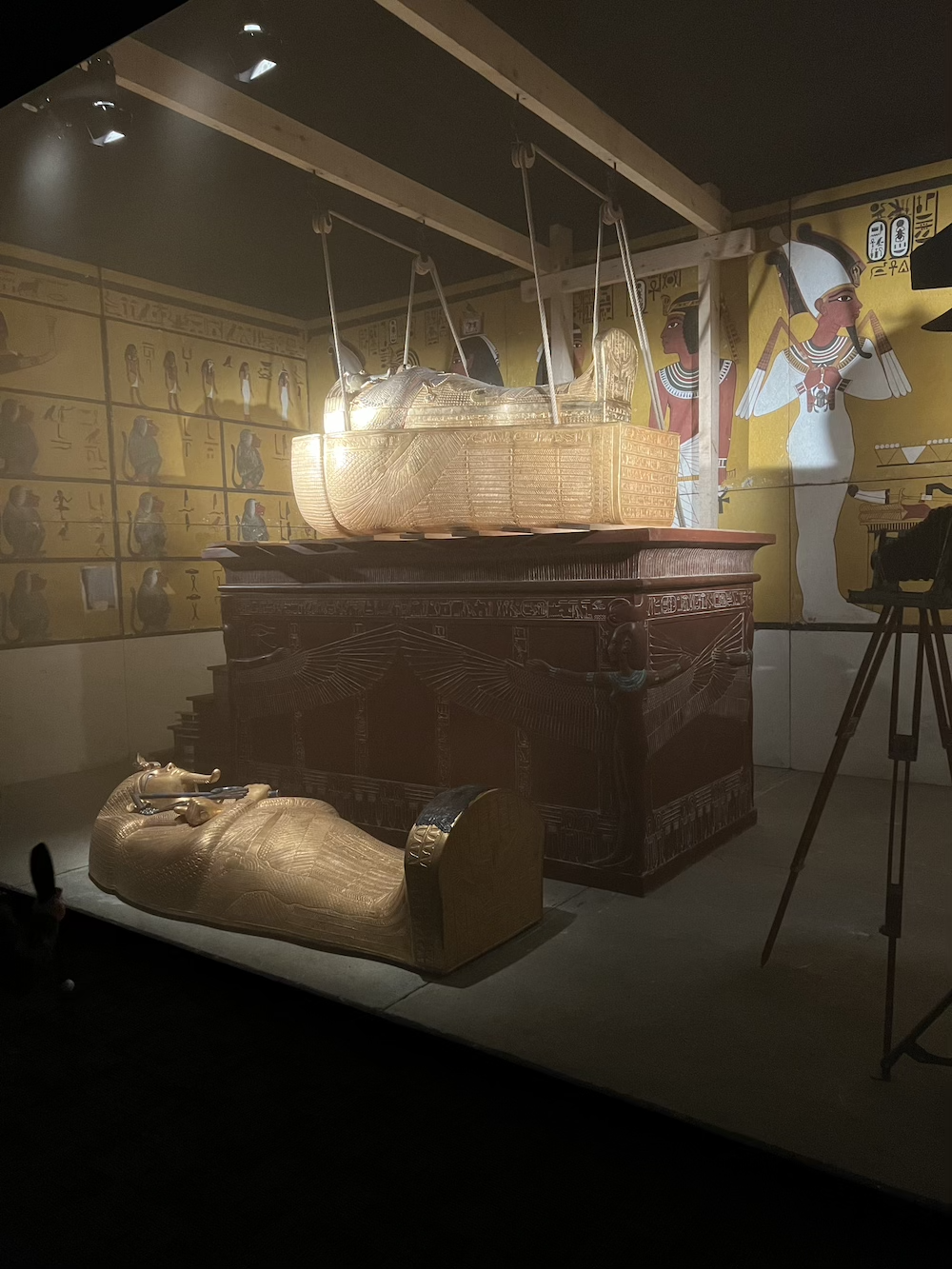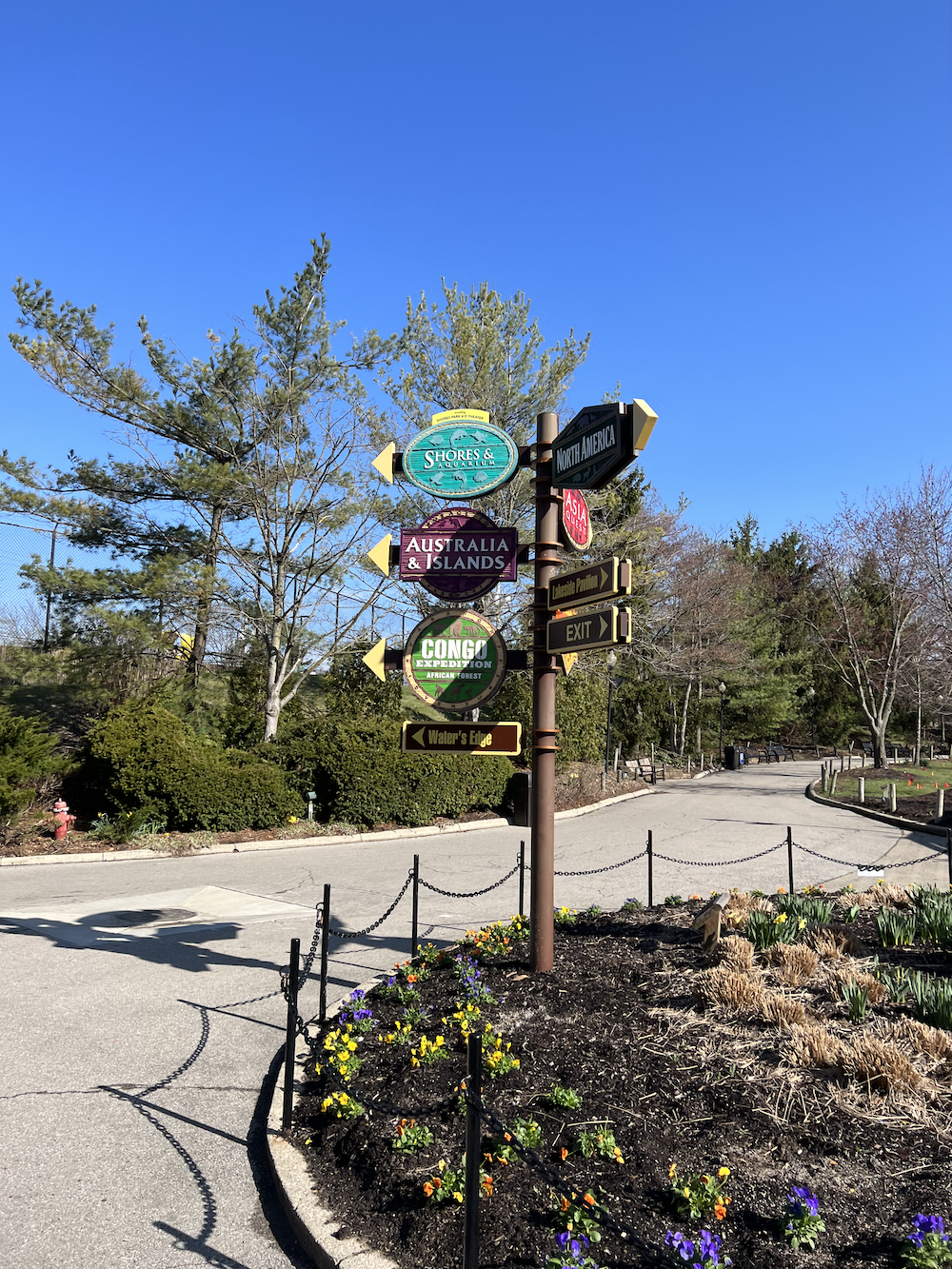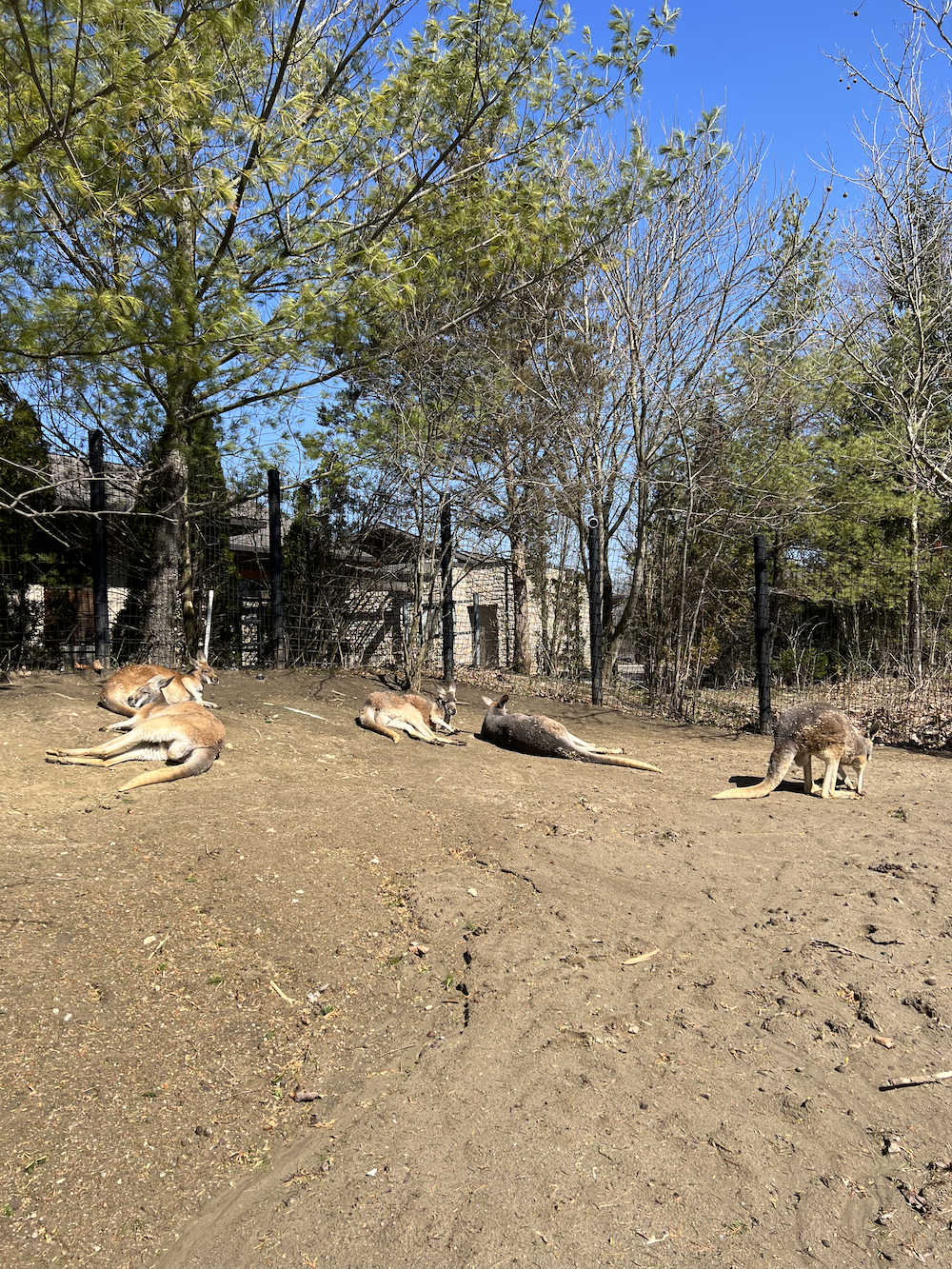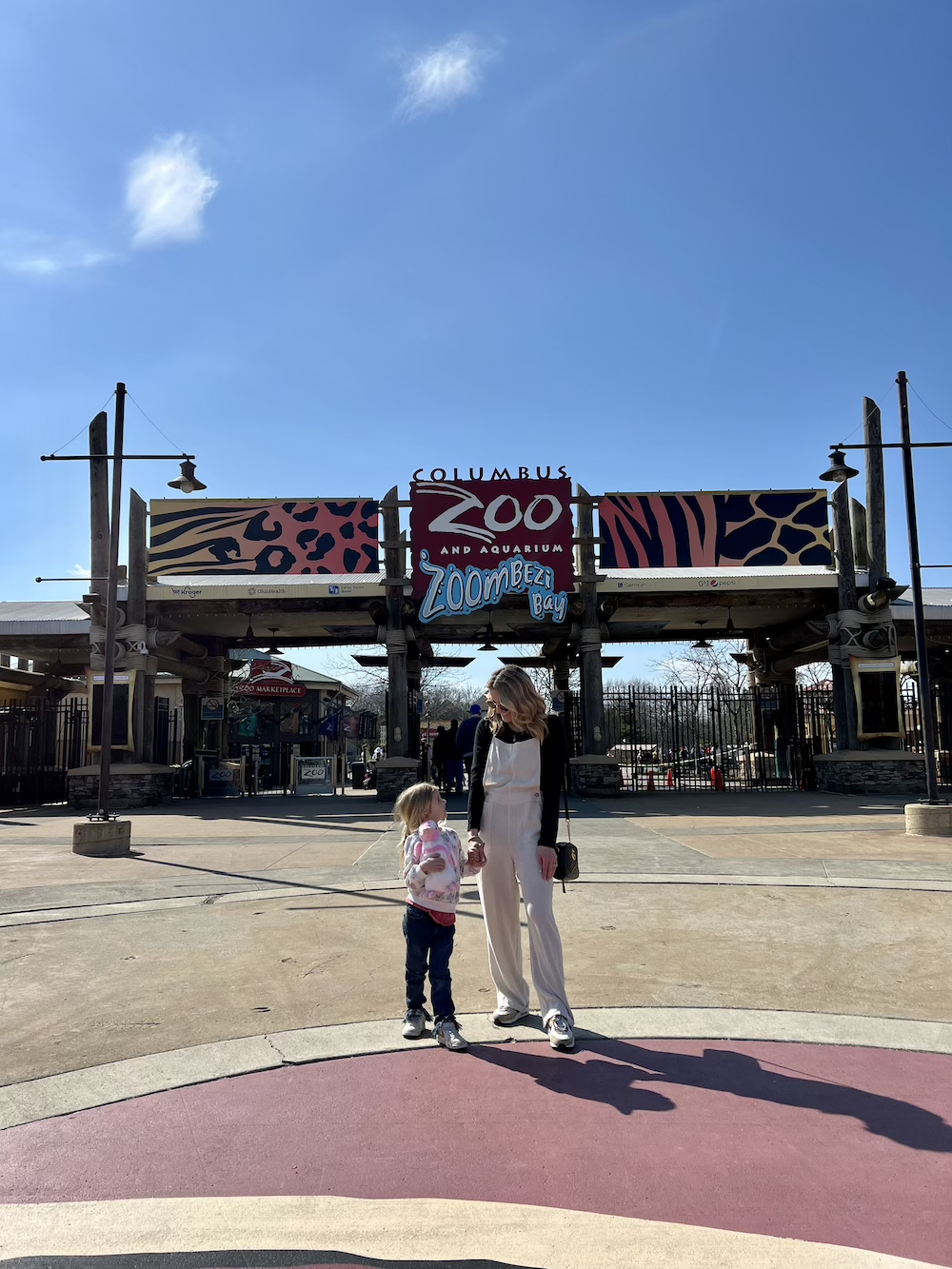 We had the BEST time on our spring weekend getaway to Columbus, Ohio. There are so many other things to do and see there, so this is just a small taste of everything the amazing city has to offer! We're already planning our next trip back!
Have you been to Columbus, Ohio? What are some of your favorite things to do? You can read my other post about visiting Columbus, Ohio here!