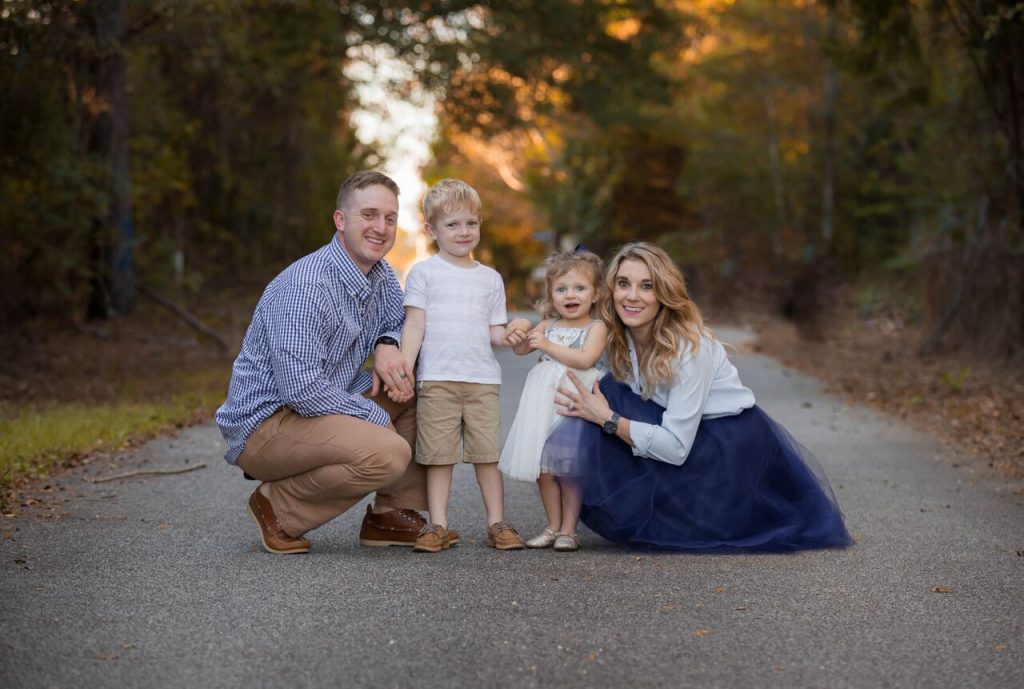 Good morning and Happy Thanksgiving! This year is a little different for me as it's the first year I won't be home for the holiday. We really wanted to go home this year but it just wasn't in the cards for us. Thankfully we will be there for Christmas in a few weeks so today, it will just be our little family 🙂
Things have been really crazy this year, and I think sometimes I forget how lucky I am. Having two independent toddlers at the same time has probably been the most challenging thing I've ever done, and it's definitely made me a little crazy all of the time sometimes. So today I wanted to reflect on everything I'm thankful for…
Family. First and foremost. My husband, my kids, my mom and dad, my brother and his girlfriend, and all of my grandparents, aunts, uncles, and cousins.
My health. For the most part, I'm in extremely good health.
My house. We love our house and while we didn't choose to live in Georgia on our own, we've definitely made it our home.
My job. This here blog… hard to believe it's job now! I had no idea it would turn into that when I started over four years ago. And as hard as it is somedays to be home and try and work with two crazy kids running around, I'm extremely thankful to be doing something I love while staying home with them.
My pets. Charlie, Chandler, Little Elf, and Princess Sofia the First. I think we can tell who named the last two…
Financial and job stability. We aren't rich, and I don't think that's any secret based on my husband's profession. But that doesn't mean we can't live the way we want to and still enjoy ourselves. I'm so thankful he has a job he loves and how hard he works everyday.
Our troops. I never knew the sacrifices our military service members made until I was thrown into the lifestyle. They miss holidays, including Thanksgiving, and give so much to our country in the name of freedom and keeping us safe. So thank you to those who serve and to the families who support them.
My friends. I have made so many good friends over the years and although I don't get to talk to or see them as much as I would like to, I know they're still there. We may be in different stages of life or different parts of the country, but that doesn't mean our friendships have changed. Sure they've changed a little, but at the end of the day I know the friends that are there for me and would be here in a heartbeat if I needed them.
All of you! Blogging has been such an amazing journey but there wouldn't be a blog if I didn't have people who read it. So thank you for coming here each day and taking a glimpse into my life.
There are so many other trivial things I'm thankful for (coffee, my wardrobe, my office etc…haha) but at the end of the day, the things I'm most thankful for aren't material things. And sometimes I forget that. I think it's easy to get caught up in material wealth because of the internet and the world we live in today. But today is a day when we can really take time to reflect, look around, and see all that we have to be thankful for.
Wishing you all the happiest Thanksgiving! xo