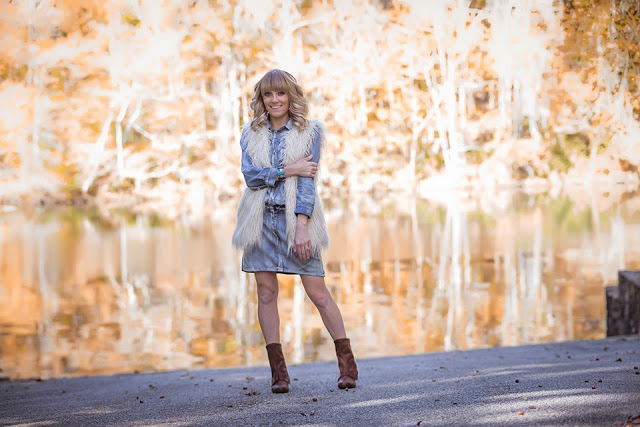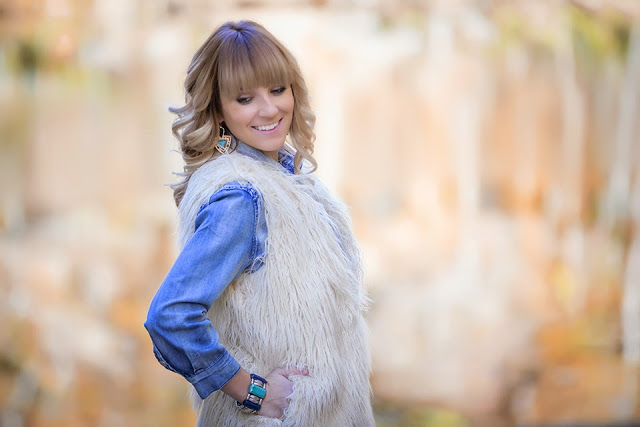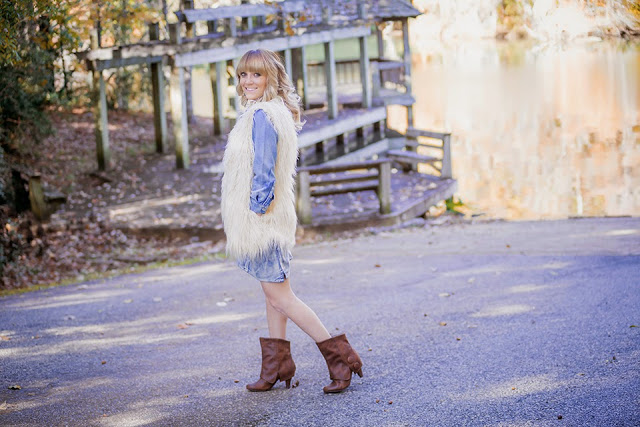 See that gem up there? It's my new best friend. I'm not sure when my obsession with vests started, but as soon as I tried this baby on, I knew it was coming home with me.
Why do I love vests? Where do I start? How about the fact that they complete an outfit without even trying. This dress is cute by itself but the vest is the focal point and totally makes it stand out.
I also love that it's an easy way to layer; when you live in the south and it's freezing in the morning and then you're sweating by the afternoon, you need to learn to layer. I'm still working on this with other pieces but vests are the dummy proof way to do it.
I love that you can wear vests when it's cold or hot, depending on the material and what other pieces you pair them with. I've worn vests with dresses and booties (like above) and then with long sweaters and jeans. They're totally versatile and there's seriously one out there for every occasion. Everyday, formal, special occasion… vests to the rescue!
Here are a few more of my favorites; I tried to find examples closet to the ones I personally own. And after looking at these, I think a plaid one is next on my list…
How do you feel about vests? Love 'em or hate 'em?? What kinds are your favorite?