Today's discussion about Target Denim is sponsored by Target via Mode Media. All opinions are my own. 

Let's be real for a minute…jean shopping isn't always fun. Jeans fit SO differently everywhere you go; there are so many styles to choose from and nothing feels worse than when you go through 100 pairs and still can't find one you like. Once I find a pair I like, I usually stock up in every wash and style imaginable. Jeans usually last forever, so if you find a good enough pair, you should be set at the very least until next season. Did you know that 51% of women are holding onto a pair of skinny jeans in hopes they fit into them one day? And that the average pair is 6 years old? CRAZY, right?!
Target recently launched their new denim line and I was SO excited to be one of the first people to try it. For 14 days, I styled and wore 4 different pairs of Target jeans and today, I'm sharing my thoughts with all of you. So let's get down to the nitty gritty, shall we?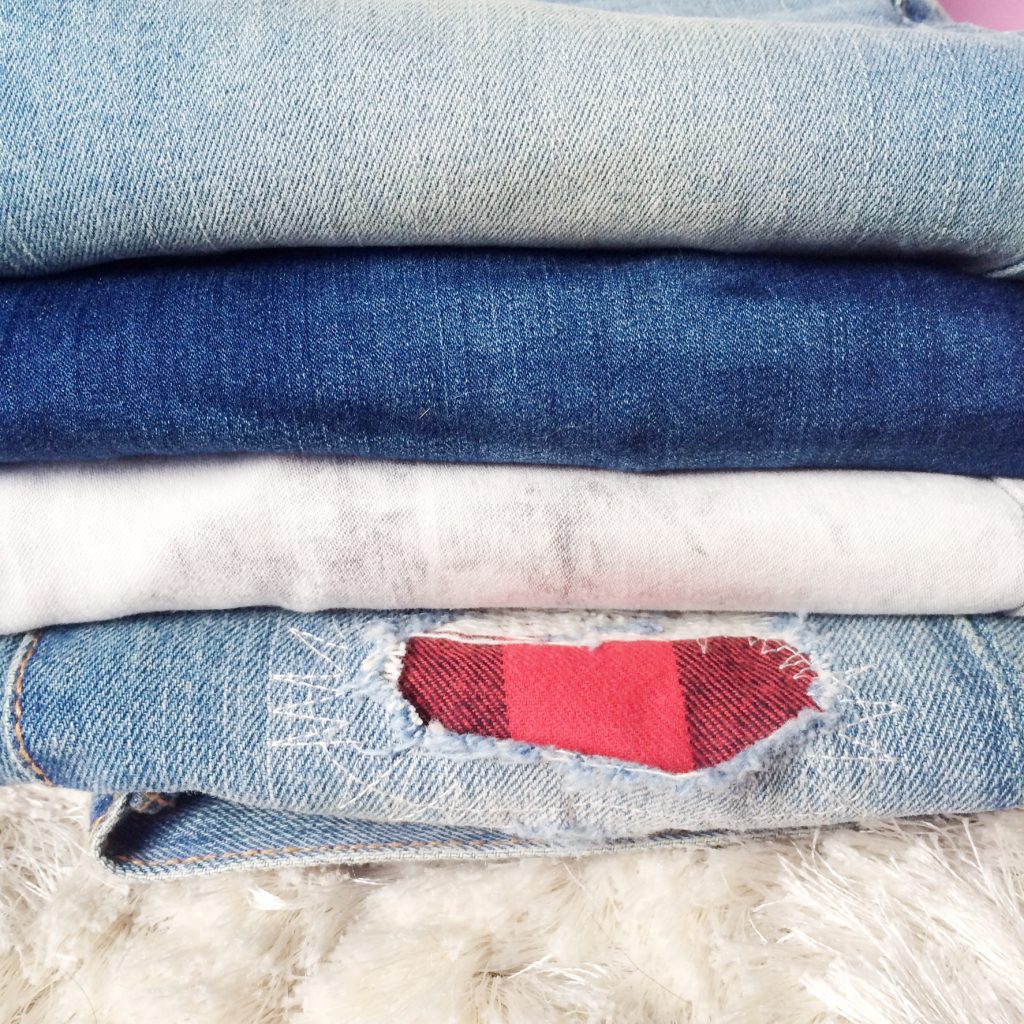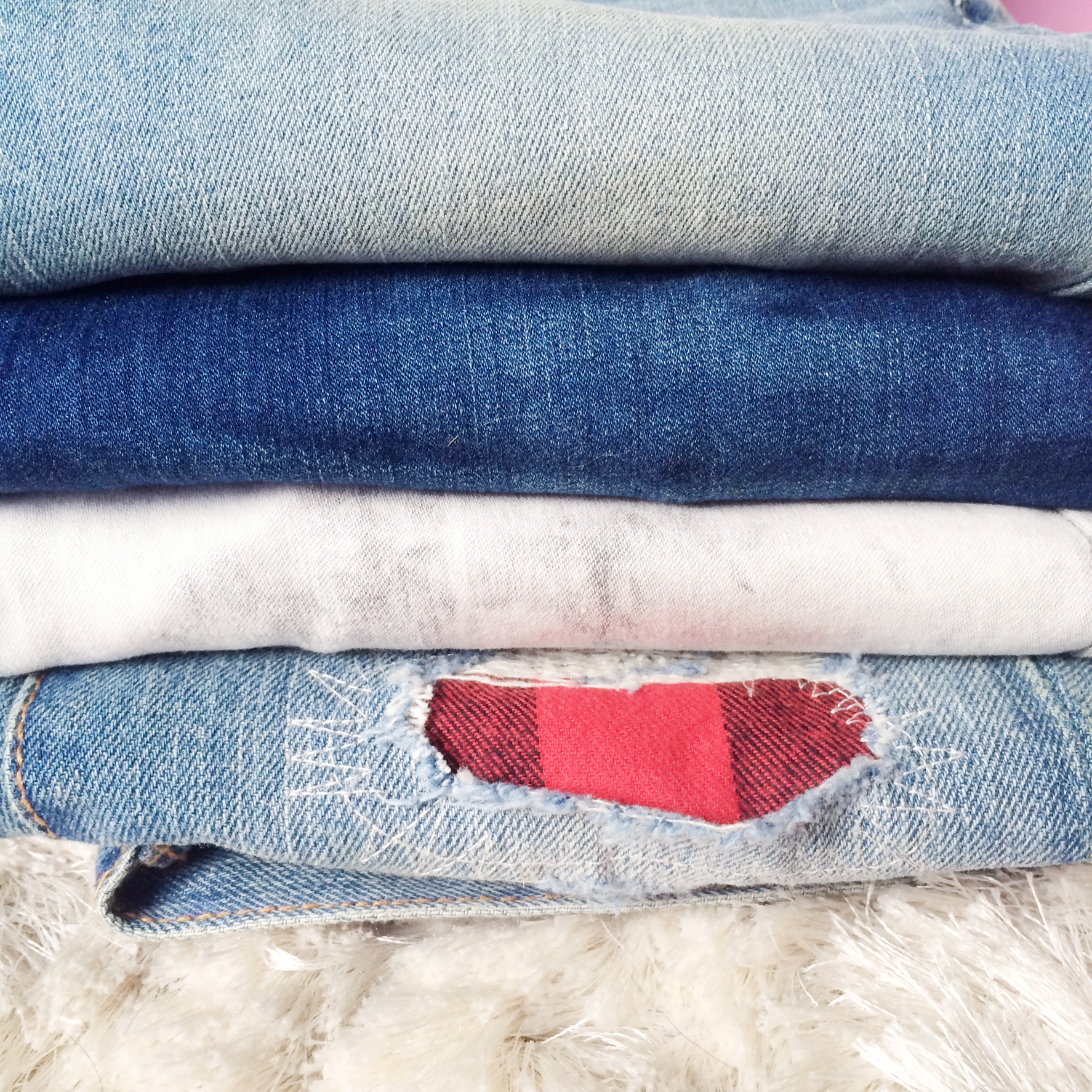 Boyfriend: When I first opened the box, this was my absolute favorite pair. I LOVED the plaid print and couldn't wait to get them on. Forewarning, these run VERY big. I'm normally a size 2 and even the 0 were a little big on me. Definitely size down one if not two sizes. But remember, they're a boyfriend jean and they're meant to be a little baggy and roomy. They did stretch a little as I wore them but not to the point where they were falling off me. But going down two sizes is probably a good idea if you can.
Mid-Rise Skinny: I'm a huge fan of skinny jeans and knew I would probably love these. They are pretty consistent with the type of jeans I normally wear, so I knew there wouldn't be a problem. Skinny jeans are of course tighter than a typical style, but these definitely run true to size. Every woman needs a dark denim blue jean and for me, a skinny pair is a staple.
High Rise Jegging: I was a little skeptical about this wash when I first took it out of the box. I didn't know what I would wear them with and how they would fit. These are jeggings, so they are tighter than a skinny jean and are literally almost a legging in a jean version. I wore a size 2 in these as well, but they were very tight on my legs and butt. So if you don't like that, these aren't the style for you. But I actually had fun styling them with different types of tops and shoes and making it work in my own way.
High Rise Flare: I was also skeptical about a flare. I haven't worn flares since middle school, when my mom was shocked they were making a comeback from the 70's. And here they are again! I really liked the fit except for the length. I'm 5'2" and these were WAY too long with me. As you can see in the pictures, my shoes are barely peeking through and I definitely couldn't wear these on a normal day out. I didn't want to get them altered because it would change the bottom of the pant, so for me, these weren't a good option. If you're taller or wear super high shoes, these would look great on you. I loved the high rise to cover my belly and they were very loose but fitting on my legs and butt. But if you're a shawty like me, keep moving!
In regards to looks and style, the Boyfriend pair was my favorite. However because of the plaid, it limited what I wore with them. Same with the High Rise Jegging. Because of that, the Mid-Rise skinny was my favorite pair and the pair I wore most often. I'm all for stepping out of my comfort zone and trying new styles and washes, but there's something about a classic dark denim wash that makes me happy. I also felt most comfortable and practical in this specific fit, because of the fact that I chase two toddlers around all day.
The price points on these jeans from Target are also on point. Jeans are an investment, yes…but they shouldn't break the bank. And for the price, you can buy multiple pairs when you find a pair you love… which I'm confident you will! Beginning July 26th you can try a pair of Target denim in store and save $10 on your jean purchase. You're practically getting paid to try on jeans… amazing right?!
Find your style @targetstyle
Let me know what you think! Which pair above is your favorite? Which pair would you buy? What's your biggest complaint with jeans?