Featured Photo Friday AND a SWEET deal for you!
I may be a little biased this week, because my son is apart of this week's Featured Photo Friday, but I couldn't help it!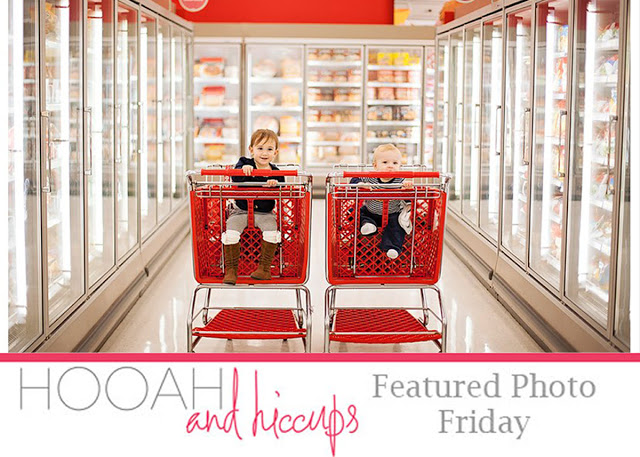 A good friend of mine, who also happens to be one of the area's best photographers, snapped this photo while we were shopping at Target the other day. Are they not two of the cutest kids you've ever seen?!
Jessica is the owner of
516 Photography
and is absolutely
AMAZING
! She gives you a little insight on her business below, but check out her blog and
Facebook
page for more of her work.
I started this company as a military wife at my family's first duty station. My inspiration? My daughter. I have truly been blessed with the most amazing little girl. The day I gave birth changed my whole perspective on life and how I view each day. Five Sixteen Photography is a tribute to my daughter and I couldn't think of a better name for my company than her birthday, 5/16!
This new view on life led me to picking up my camera and capturing as many memories as I could. I fell in love and wanted to help others capture magical memories too. I love what I do and wouldn't change it for the world!
I extend my love, dedication, and excitement that I have for my daughter to each and every one of my clients!
And really, this photo doesn't even begin to show you how talented she is. You may recognize her name from the wedmock and to refresh your memory,
here
is the post all about it.
Also, take a look around on the blog at all of the new changes! A HUGE thank you to
Adore Logo Designs
for designing my new logo and page. She's offering
50% off
all orders right now…so what are you waiting for?! Head to her Facebook page and
website
take advantage of her talent!
Happy Friday!