We've lived in this house for almost 3 years and I finally had enough with the closet in my daughter's room. It was that annoying metal closet organization system, where things fell through the cracks and there was zero hanging space or organization. So today I wanted to share how we did our DIY Kids Closet Makeover!
So here's what it looked like before. Granted, I could have cleaned this up beforehand but I wanted to show you how impractical it was. My daughter couldn't reach anything, had to rip hangers down (hence the clothes all over the floor and thrown onto shelves. Just made everything a bigger mess!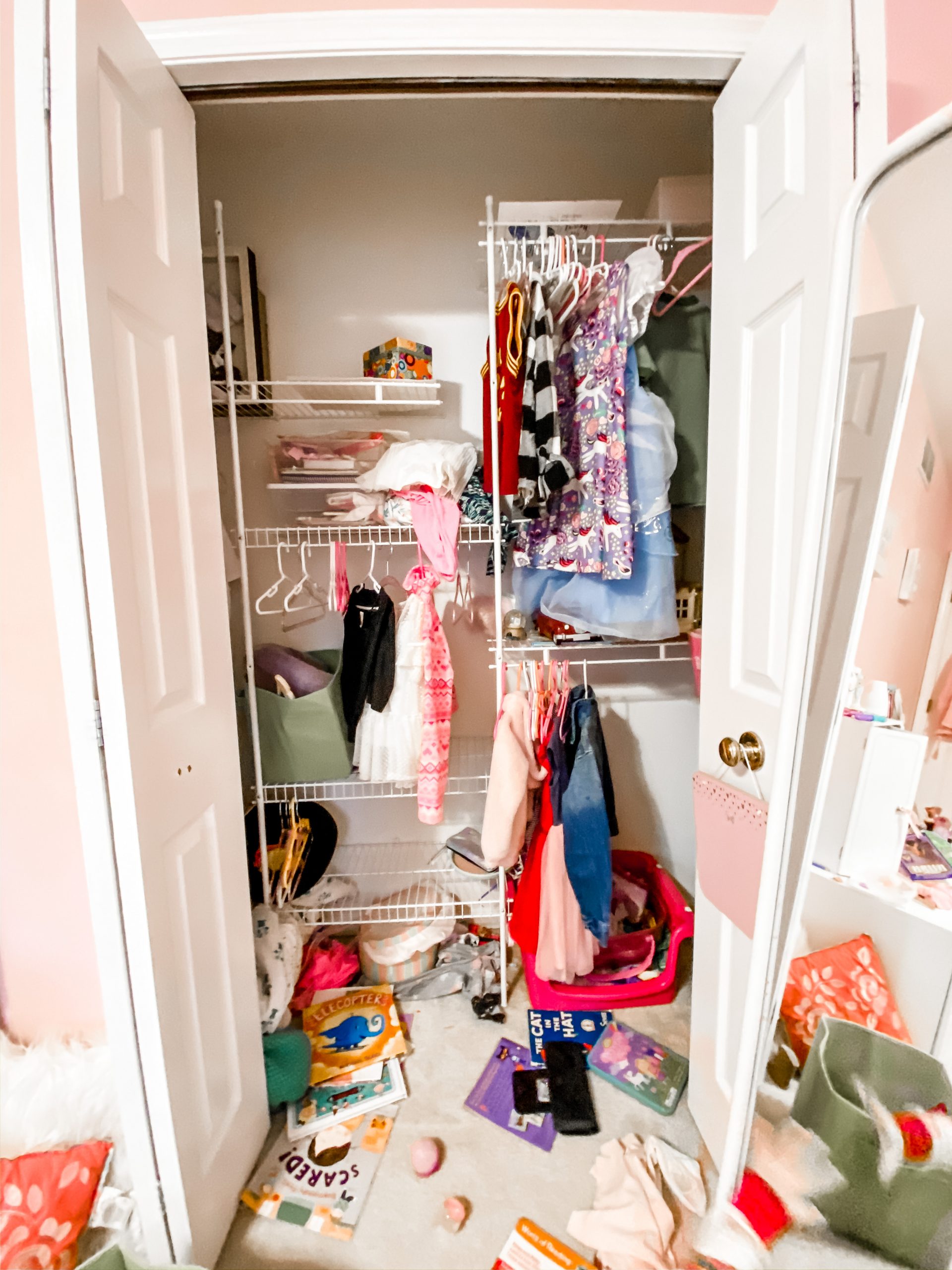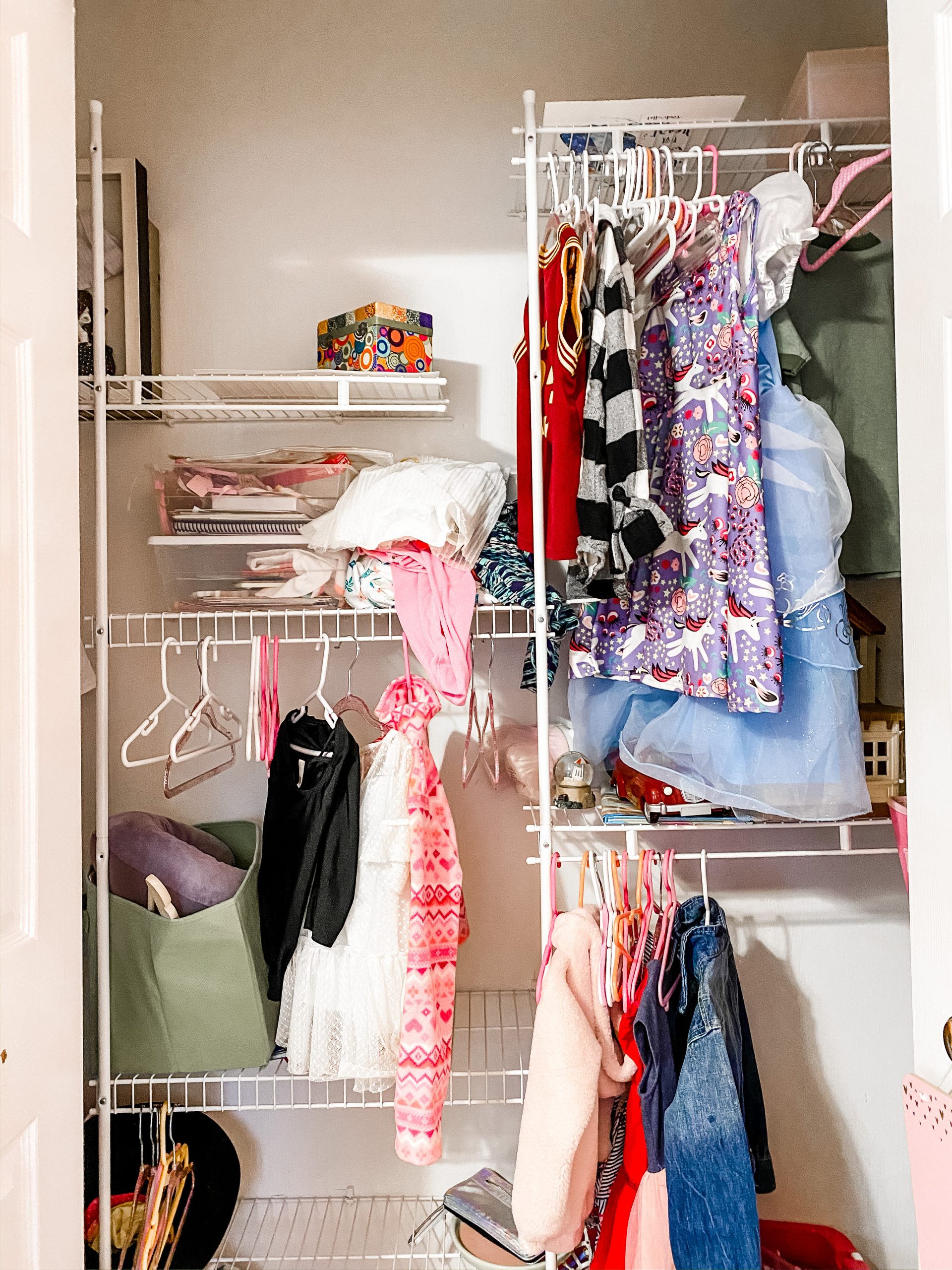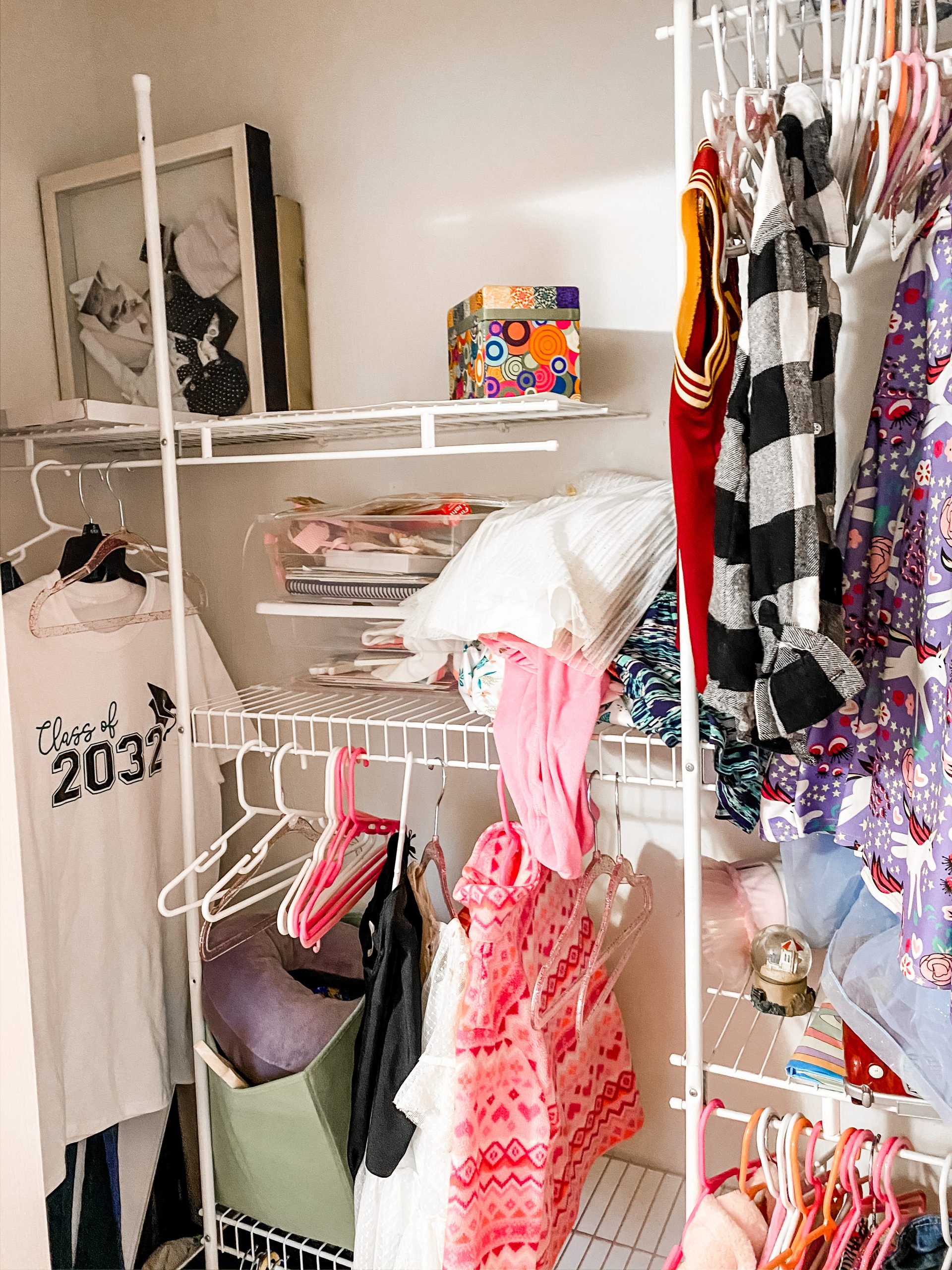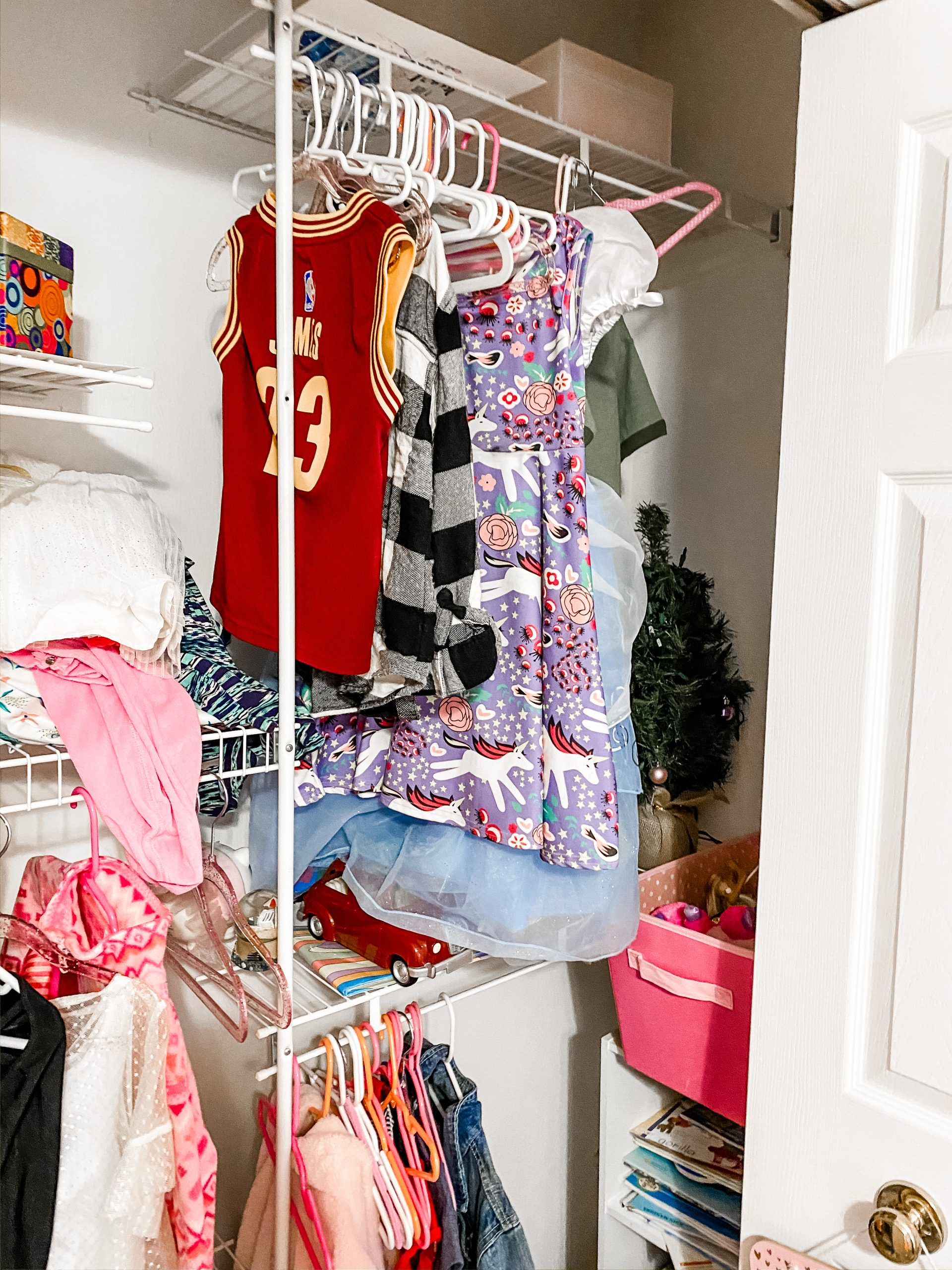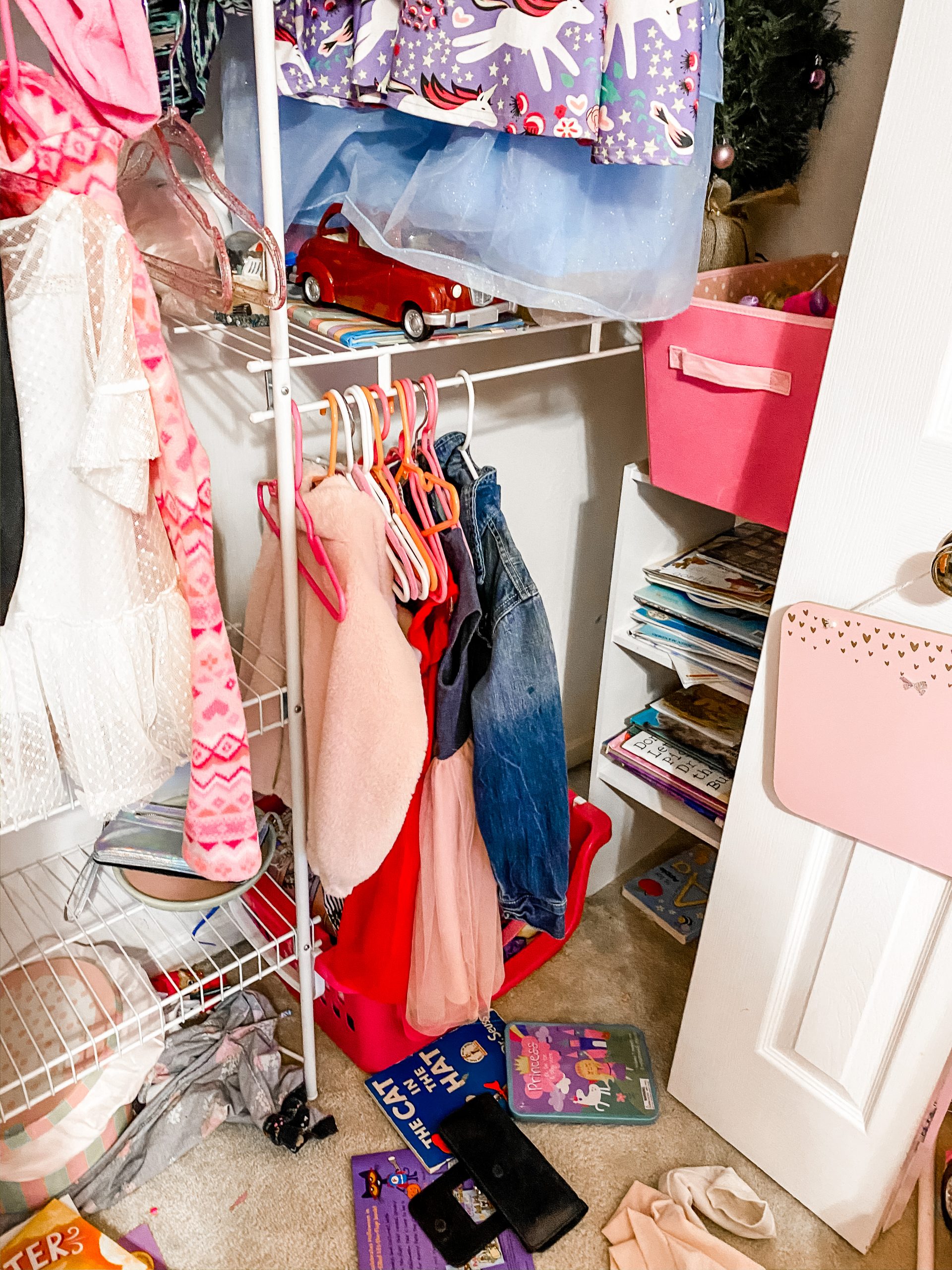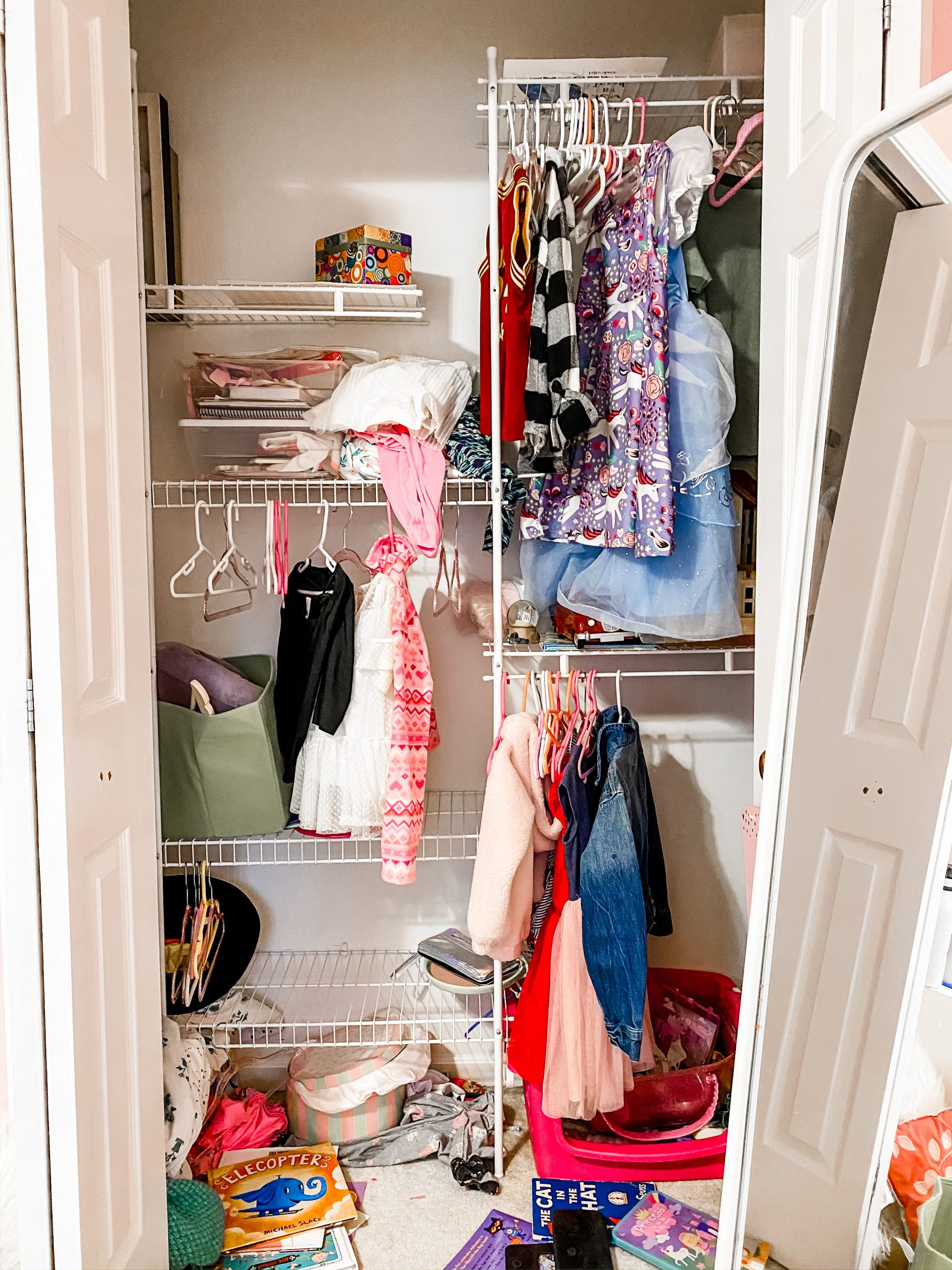 And now, the after!
Our first step was to get everything out of the closet. My husband took everything down and we started with a clean slate.
Next, we purchased this closet organization system for the middle. It comes with 3 bars but they didn't fit the space we needed them for. So we ended up purchasing these rods and hardware separately.
The drawers are also purchased separately so you can add as many or as few as you'd like. We did 3 to keep things as neat as possible! We can always add more down the road if we like as well.
We also added shelves on top of the bars to maximize the space. He purchases two of them and then cut them down to fit the space. I want to say this was easy peasy but I was just the brains behind it, not the muscles! Ha
Next was the fun part! I wanted to find some cute baskets and bins to organize things like hair accessories, little trinkets, jewelry, etc. I also picked up matching felt hangers, easier to keep things from sliding off and onto the floor! I put her bookshelf in the back corner, as well as left some empty space for her American Girl doll accessories.
Because she's only 6, I also got a step stool and store it on the right side of the closet. That way she can grab it and step on it when she needs to reach the higher shelves.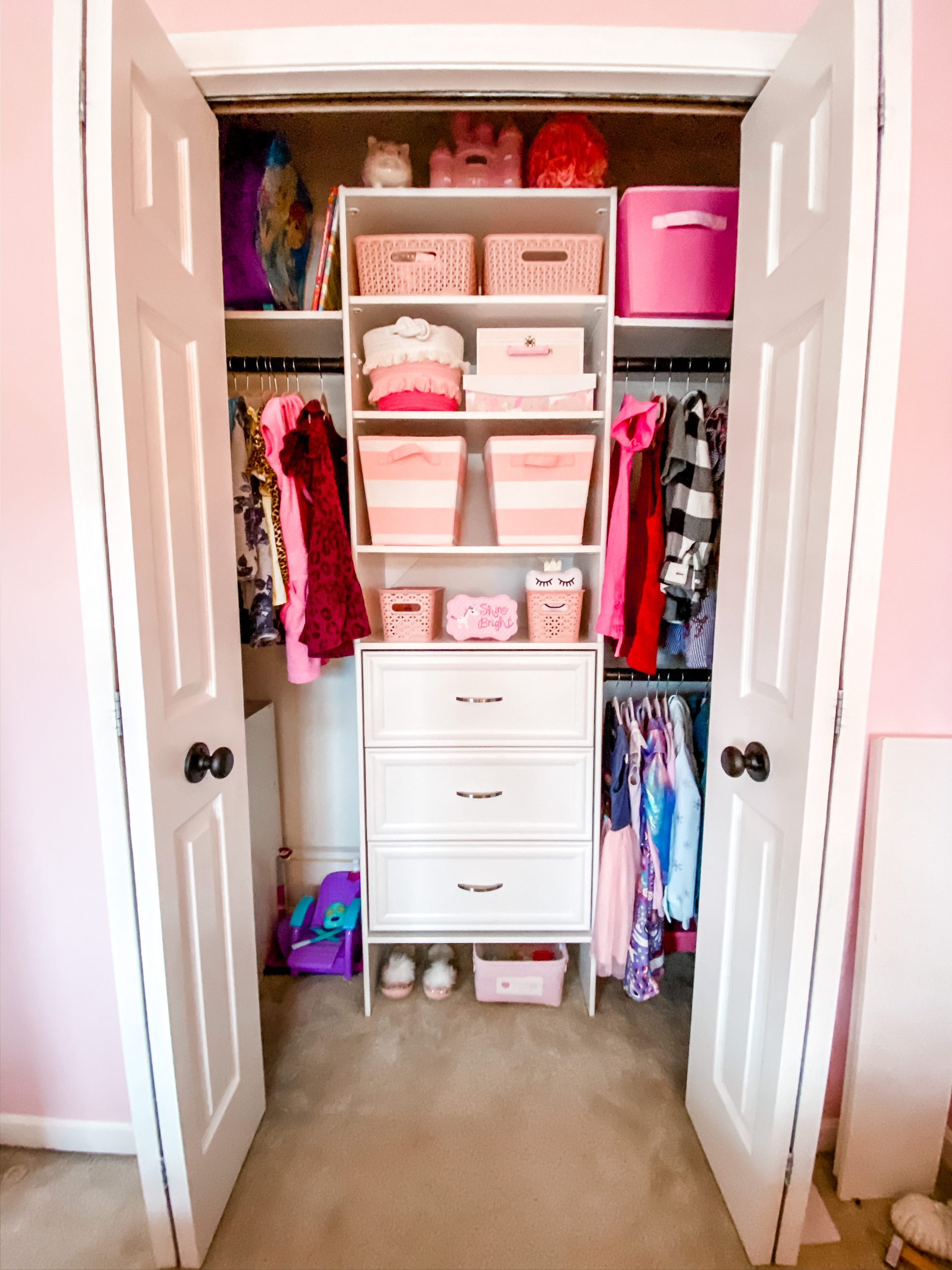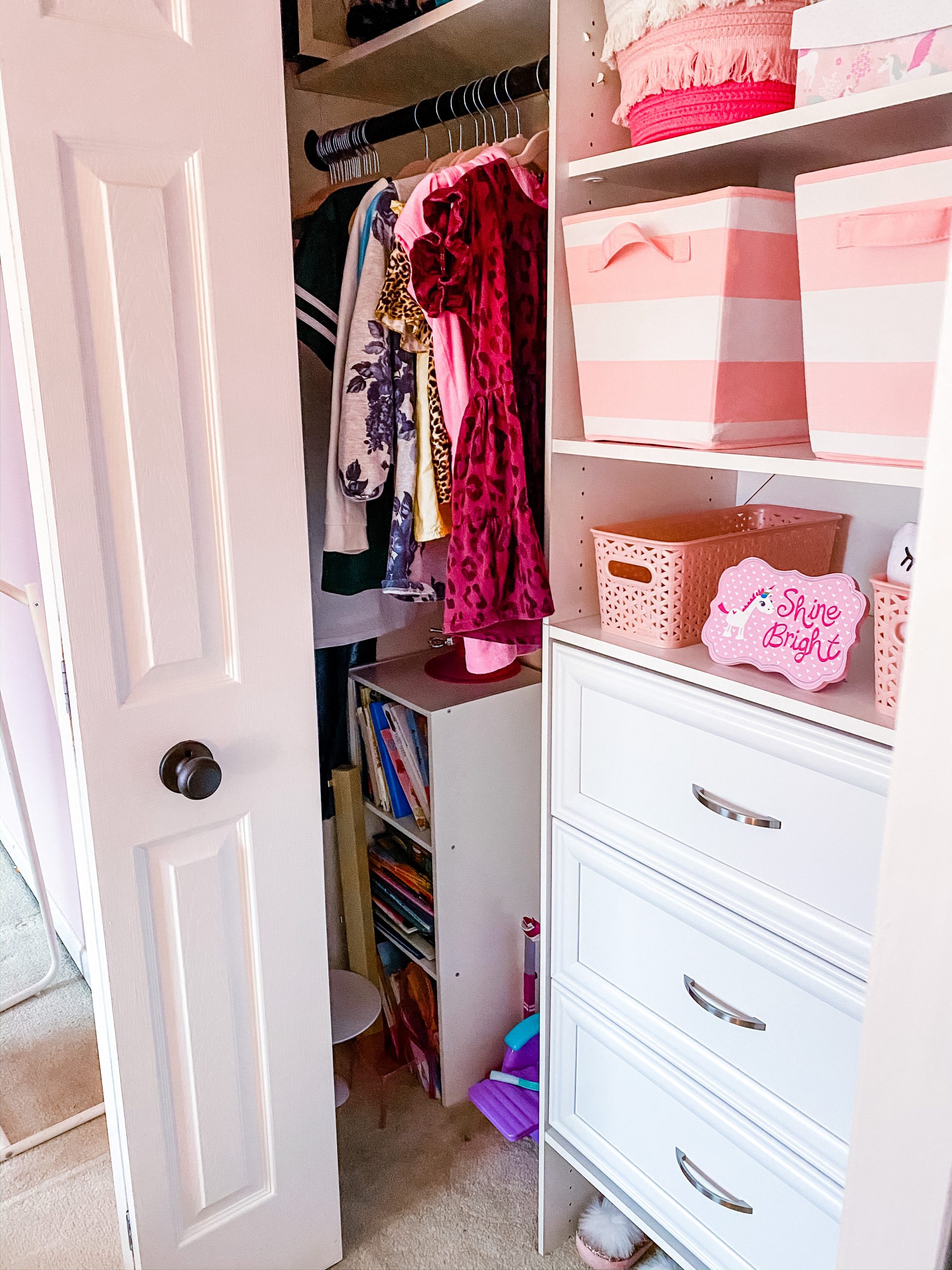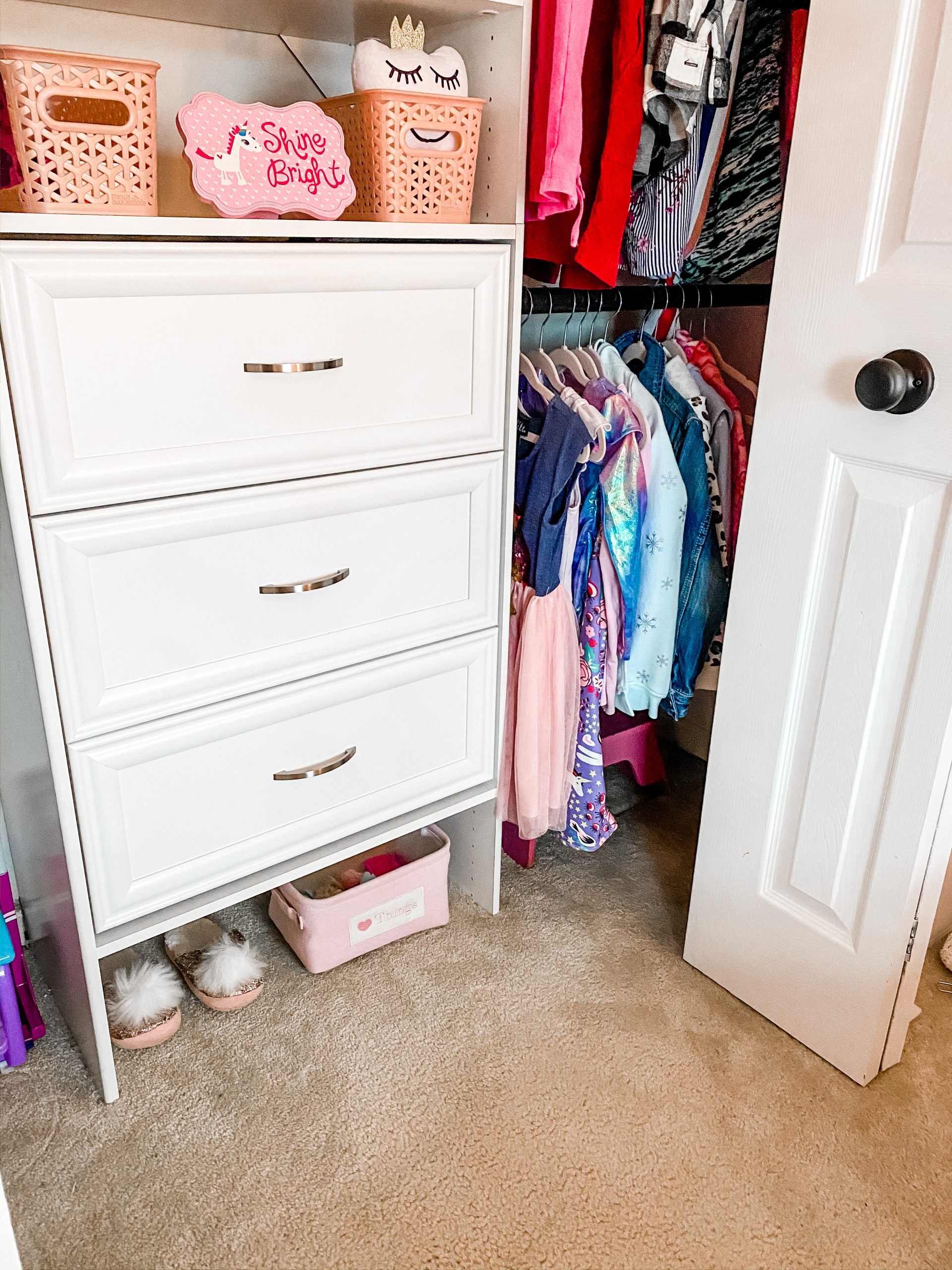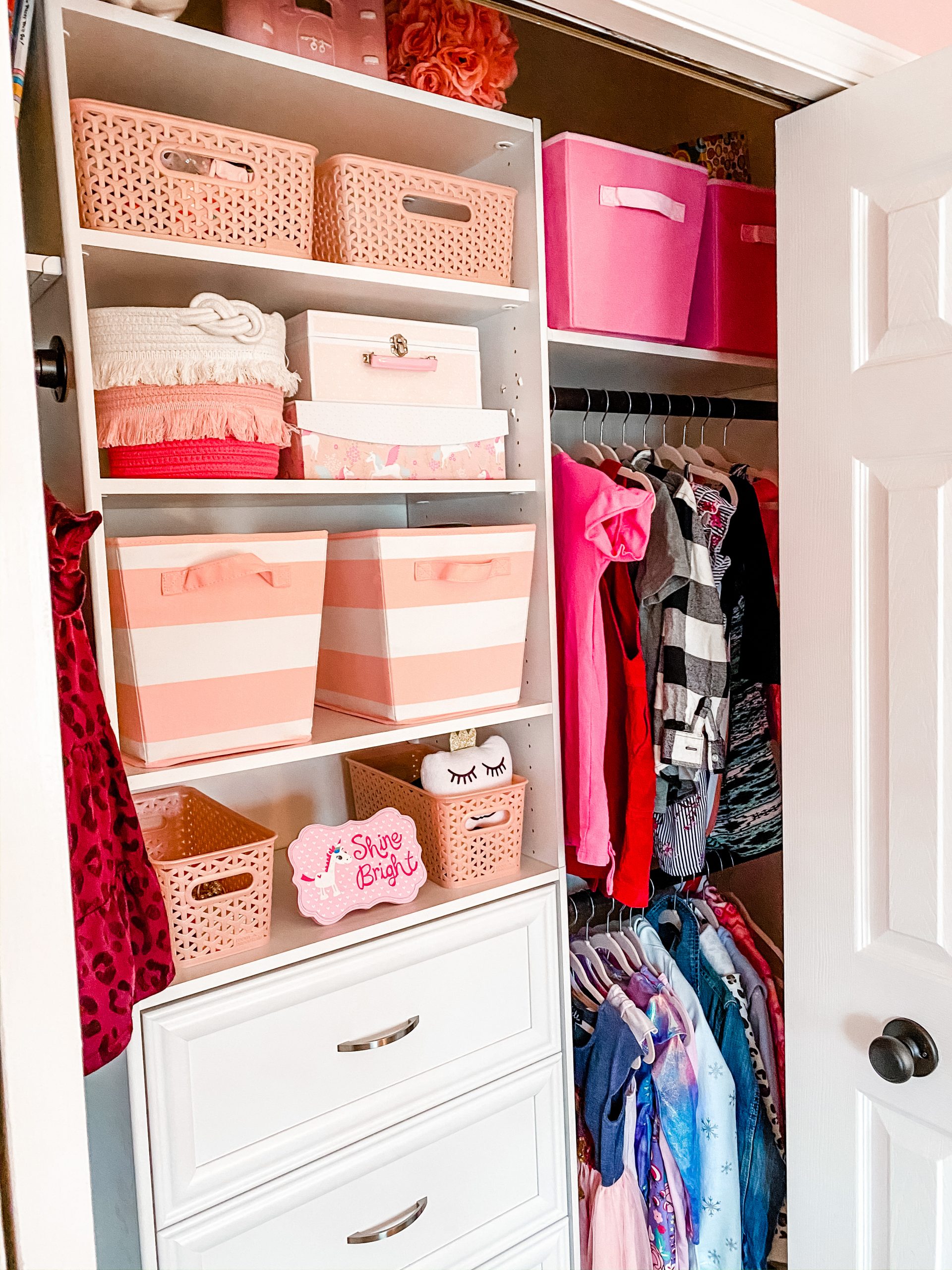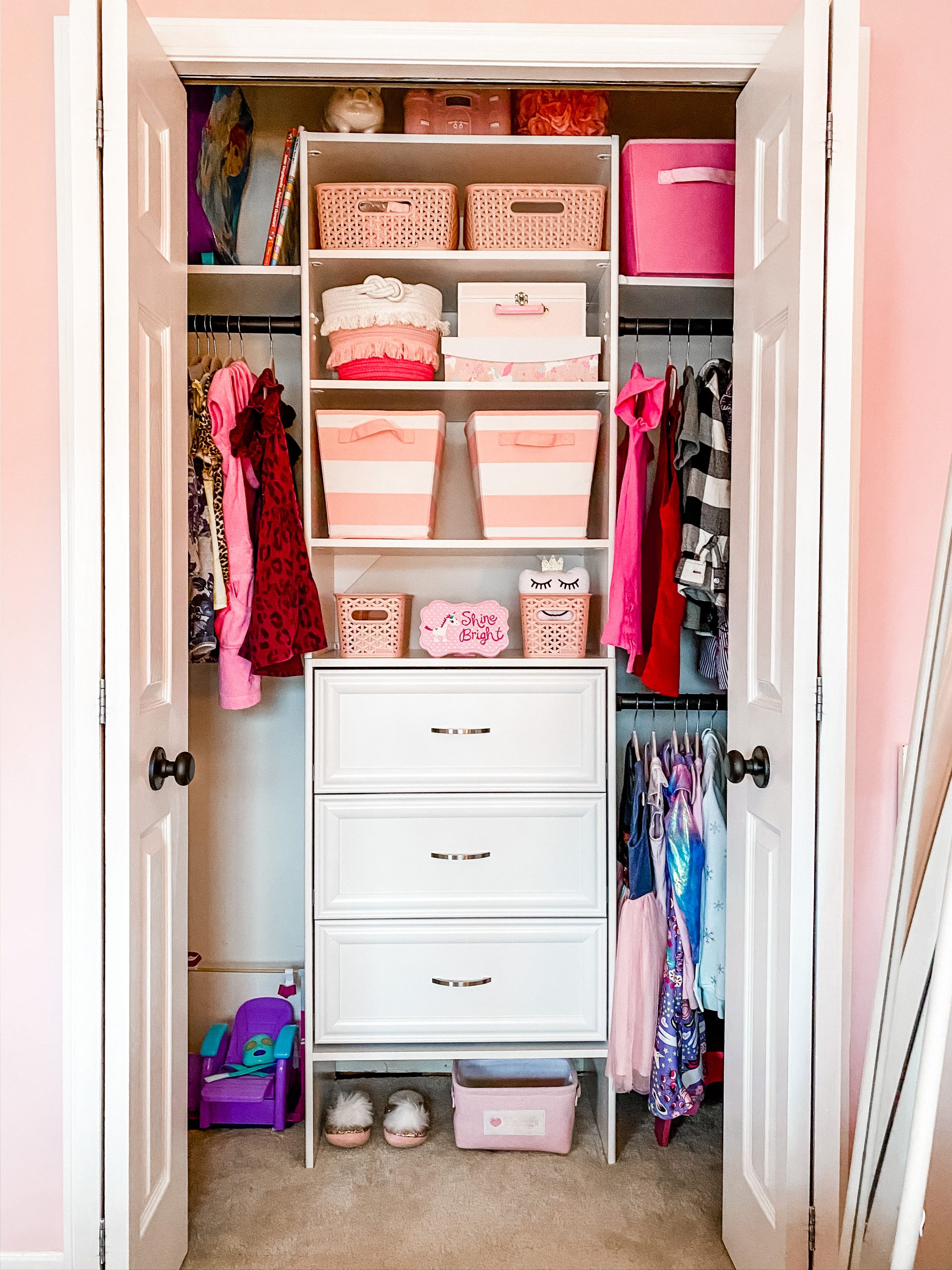 This closet is such a small space so we really tried to maximize space and make it kid-friendly. Down the road, we may add more drawers, swap baskets, etc but I love that it gives us the flexibility to do that.
You can shop some of the pieces we used below! Feel free to leave a comment with any questions! xo