We've been back in NY for a week and I can't believe it. I swear, time just keeps going by faster and faster. My birthday is 3 weeks from today and I have no idea what to do for it. What does one do for a 26th birthday? Yikes!
Linking up for
H54F
again this week; I absolutely love seeing what everyone has been up to! Let me know if you're stopping by from the link-up so I can go say hello to you too 🙂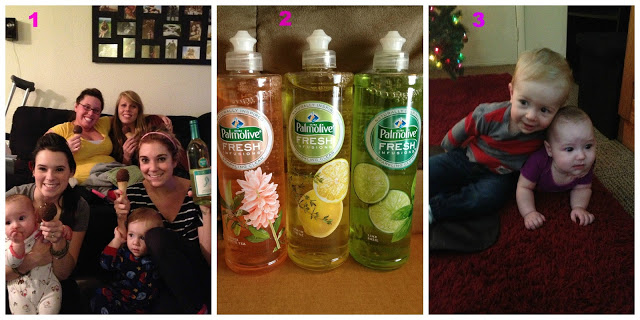 1// Our hubby's decided to have a serious gaming night; two TVS, 4 controllers, and 4 very happy boys. Our solution? Wine and ice cream.
2// My VoxBox from Influenster came! Stay tuned for a post on this next week 🙂
3//Bubba and our friends' daughter; seriously, he loves babies and it's the cutest thing ever.
4// My cousin asked me to be a bridesmaid in her wedding! I opened up a box and the lid said " I can't say "I do" without you, will you be my bridesmaid?" and then I saw this! How CUTE is that?! I'm so honored and so super excited!
5// Bath time with this little guy, le sigh, couldn't be anything better. He loves to play and I love sitting in there and watching how happy he is.
Hope you all had a great week too! See you all next week 🙂