Being a boy mom was something completely foreign to me. Obviously being a mom was new but the whole adventurous thing? Also new. I'm more of an "indoors" person, so when I had my son and he wanted to be outside all of the time, I had no choice but to adjust!
He loves to go on adventures. Everything around him amazes him and the simple things in life make him so happy. When I was younger, my babysitter always did activities with us. She was seriously the coolest babysitter ever and I'm pretty sure the two boys she has now are the luckiest boys in the world. But anyways, one of my favorite things that she did for us were treasure hunts. Of course there was always treasure at the end, but we had to figure out the clues before we could find it!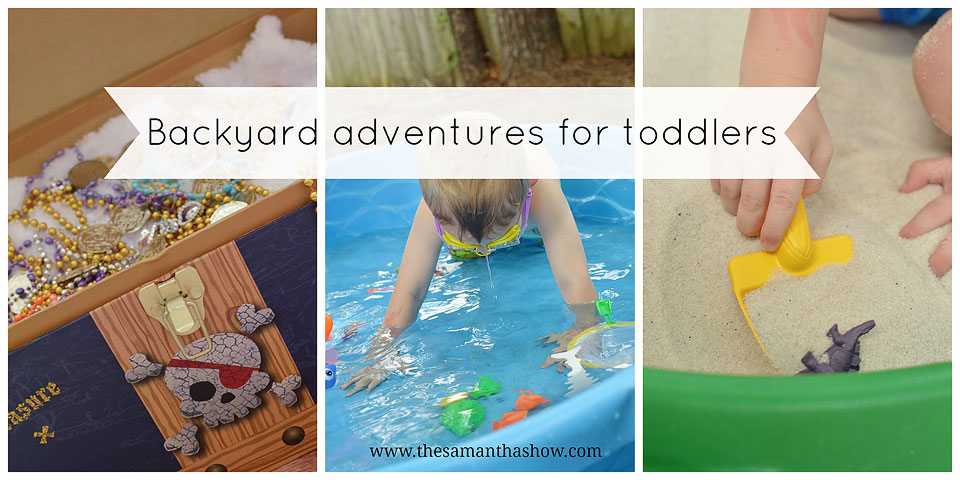 So I decided to recreate a treasure hunt for my little one. Obviously he's too young to read, so I found clipart pictures to paste to notecards. We split it up between indoors and outdoors and made sure that our first clue lead us to the sunscreen; Banana Boat Sport Performance Lotion Sunscreen is perfect for these busy days (and why our treasure hunt started with it!). With a new Powerstay technology that locks in place, you don't have to worry about getting burned. It's sweat and water resistant up to 80 minutes, and will protect your family from pool water, ocean water, sand, sun, wind, sweat, and even 100 degree heat. Which we get here in Georgia (no I'm not used to it yet!) most of the year.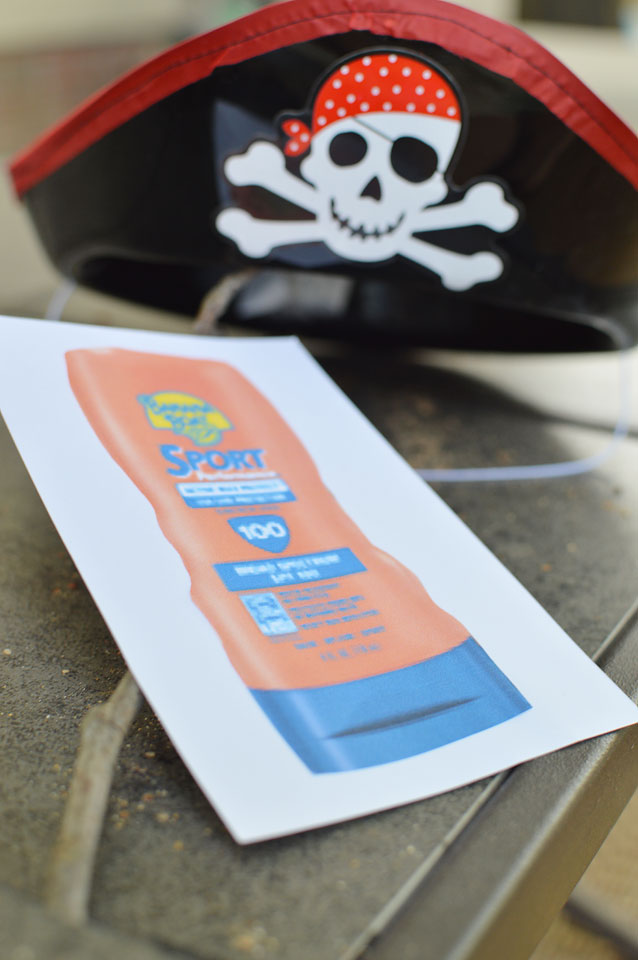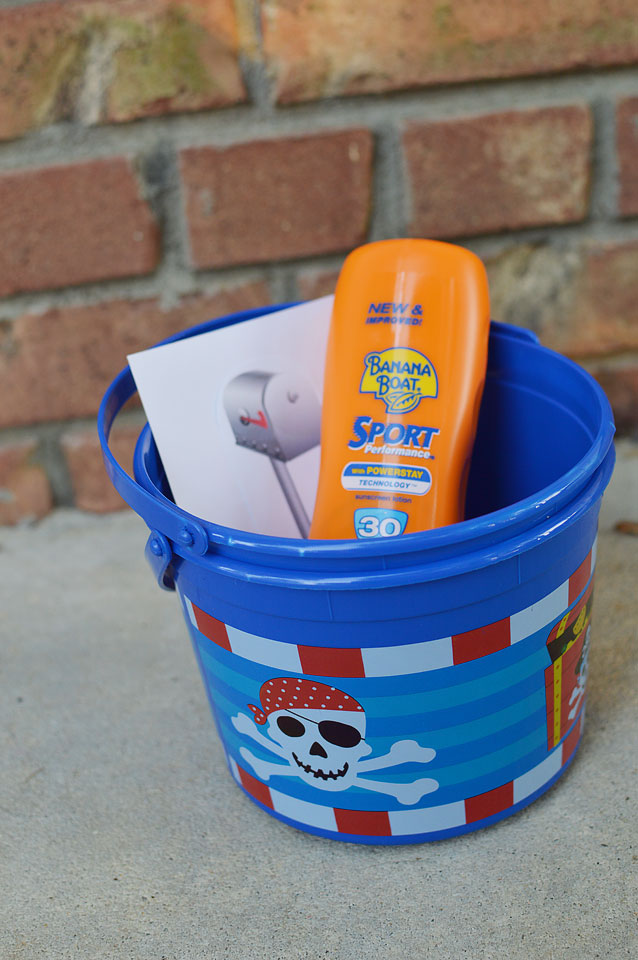 When he finally finished finding the clues, there be the treasure, mateys! He was so excited to have found it. I found the treasure chest at Burlington and the "treasure" from the Dollar Tree, Michaels, and Party City. If you didn't want to buy actual treasure, a little present would be just as exciting to your little ones.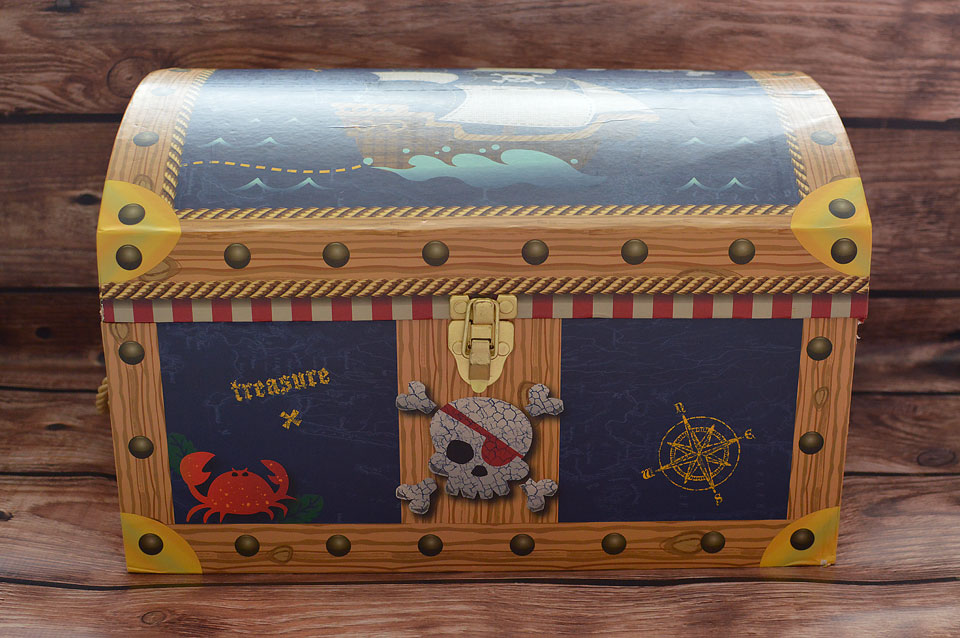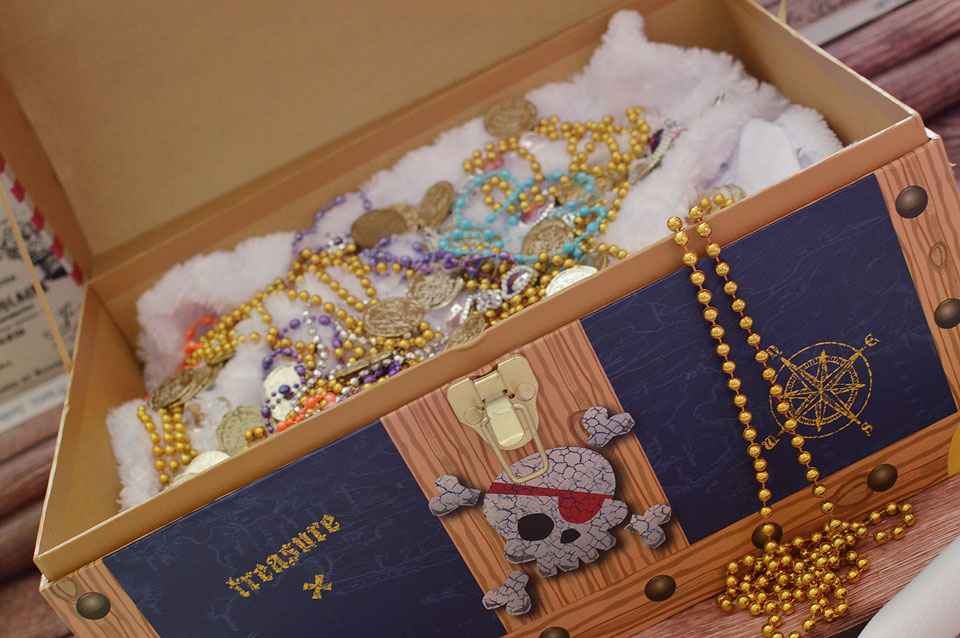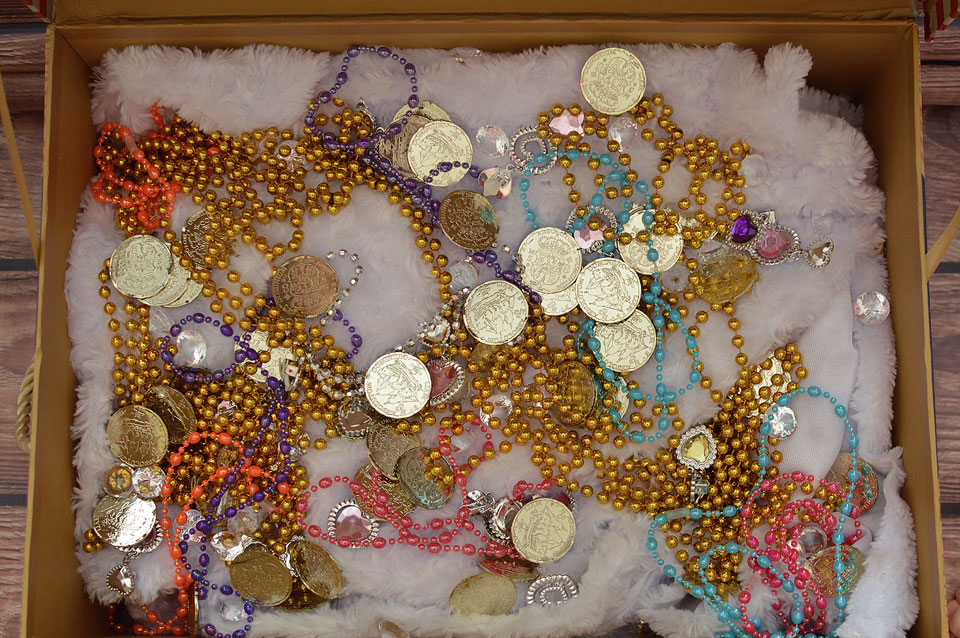 After the treasure hunt, it was on to the dinosaur dig. I filled a container with sand and hid different types of dinosaurs. I found the bin of them at Walmart and added a few larger ones I found at Toys "R" Us.  When we had collected all of our "fossils", we talked about the different kinds and what they eat. I found this interactive book at Michaels complete with stickers, coloring pages, and info about each one. We've been really into dinos the past few weeks and it made my heart so happy to see him playing and learning at the same time.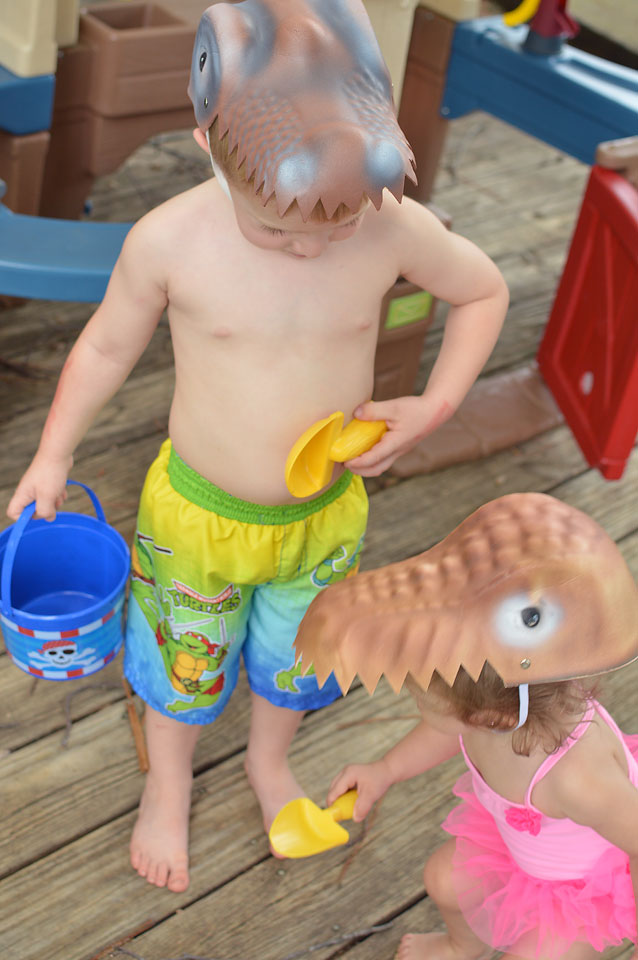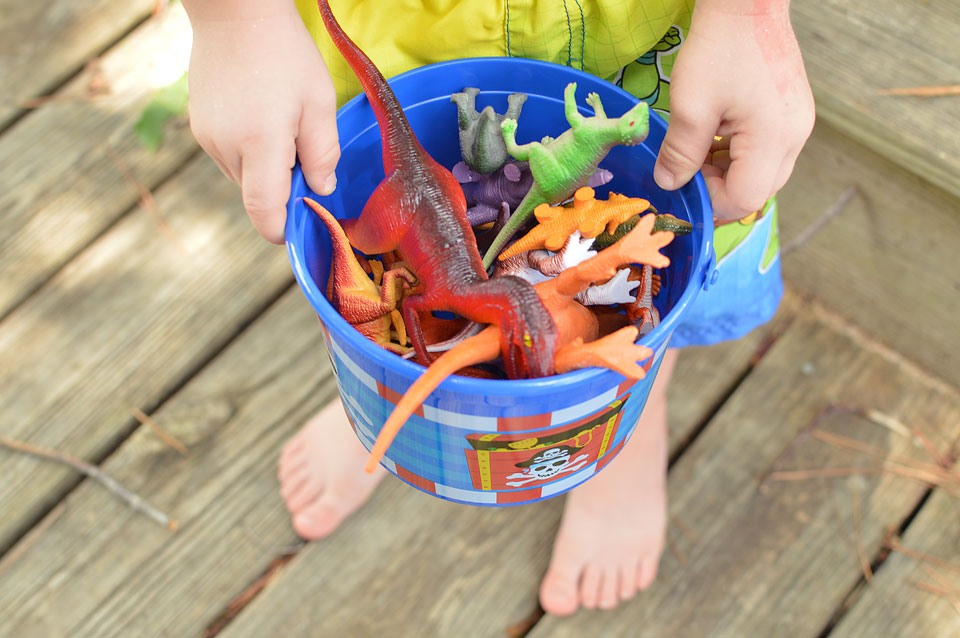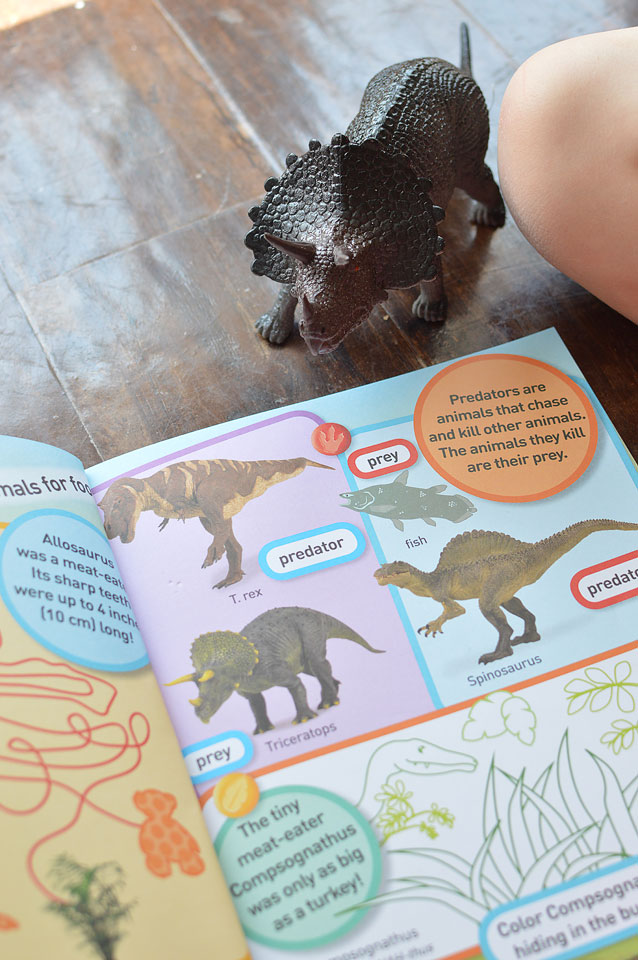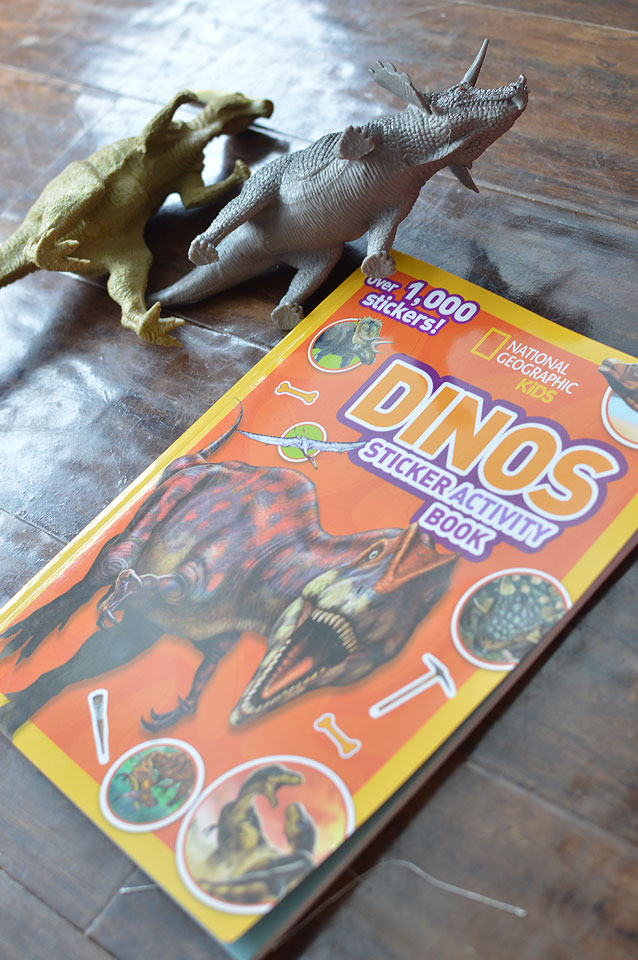 Since it's super hot in Georgia, we needed to cool off after our adventures. I filled their kiddie pool with fish and other sea creatures and we went "scuba diving".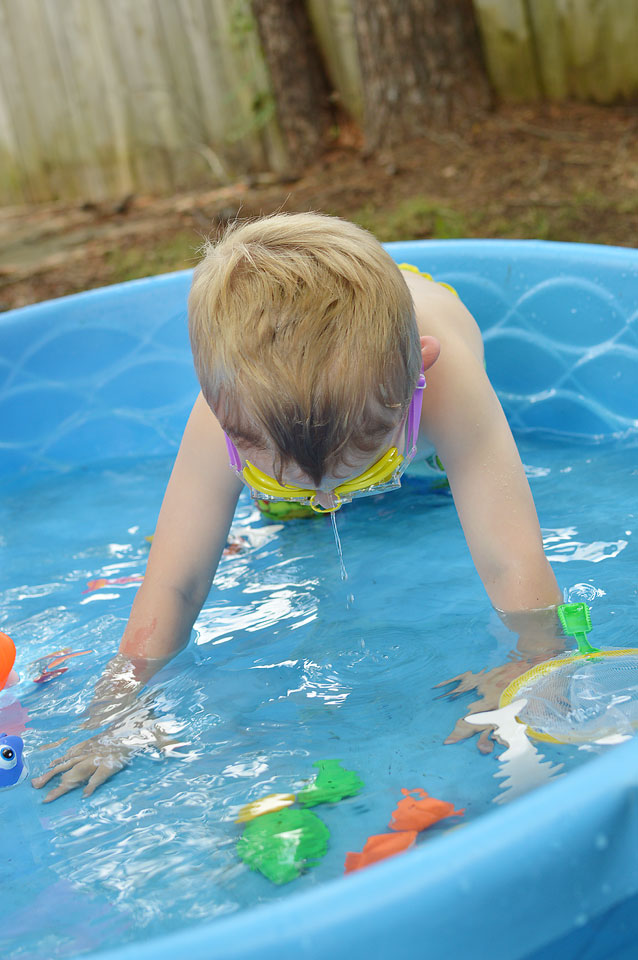 Your little ones are only little ones for so long, so make sure you're making the most of this time. Their imaginations are at their finest when they're young and it's so important to teach them and provide them with these fun experiences. Sometimes you need to spend a little time outdoors and get dirty. Adventure is out there 🙂
Be sure to check out all of the super fun summer activities Banana Boat is sharing on their Facebook page too! That toy launcher?! Genius! Share some activities below if you have them!