Calling all military girlfriends, fiancées, and spouses!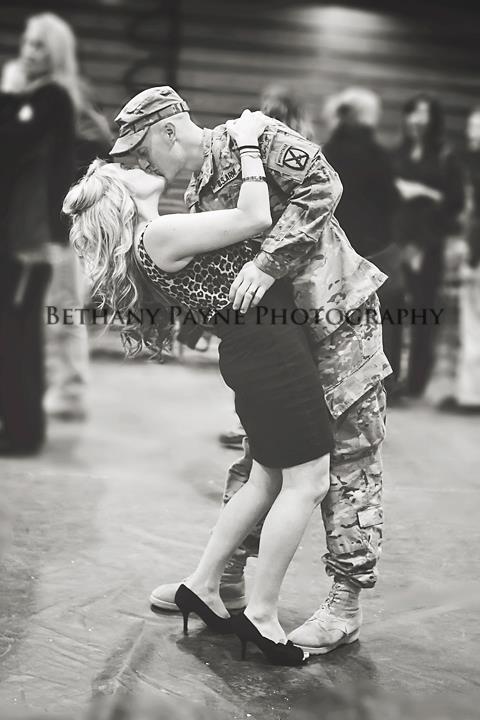 If you've been around here for awhile, you know that I'm a military wife. I've talked about the
stereotypes
before, and how just because I'm married to a soldier, it doesn't define me or who I am personally.Most people think military wife? You must be overweight, cheat on your husband, have 800 kids, and wed straight out of high school. Yes, this applies to some people I've come across during my time as a military spouse but majority of the time, this couldn't be further from the truth.
Mallory and I want to change the stereotype and introduce you to The REAL Military Wives of Blogland
. We will be hosting a one time link up on
Wednesday, April 23rd
for any military wives, girlfriends, fiances, etc.In this post, we would like to
a) introduce yourself, b) tell us your military story
(where you've lived, highlights, etc) and
c) share one thing you wish people knew about being a military spouse
.
This link up will be a great opportunity to "meet" other military wives and build new friendships. Although I don't define myself as a military wife, I do find that there are some things and certain bonds I share with these women that I can't share with people in my life who don't lead this lifestyle.
Let's highlight the positives of military life and show the world we're more than the sterotypes say we are. Let's share what we love about ourselves, our men, and the military community. We hope you'll join us on Wednesday, April 23rd.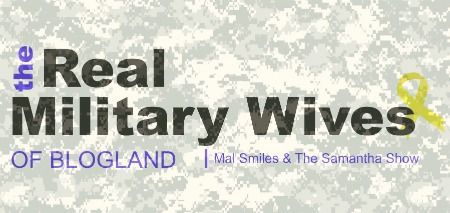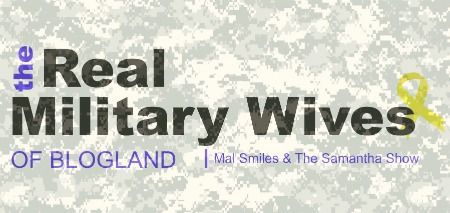 To learn life lessons from a student, animal lover and self-proclaimed wine connoisseur, check out The Eclectic Vet (Student)