You're gonna hear me roar.
I've said it before and I'll say it again… I LOVE anything animal print. As far as I'm concerned, it's a neutral. Especially my leopard print flats, I will wear those things all day errday.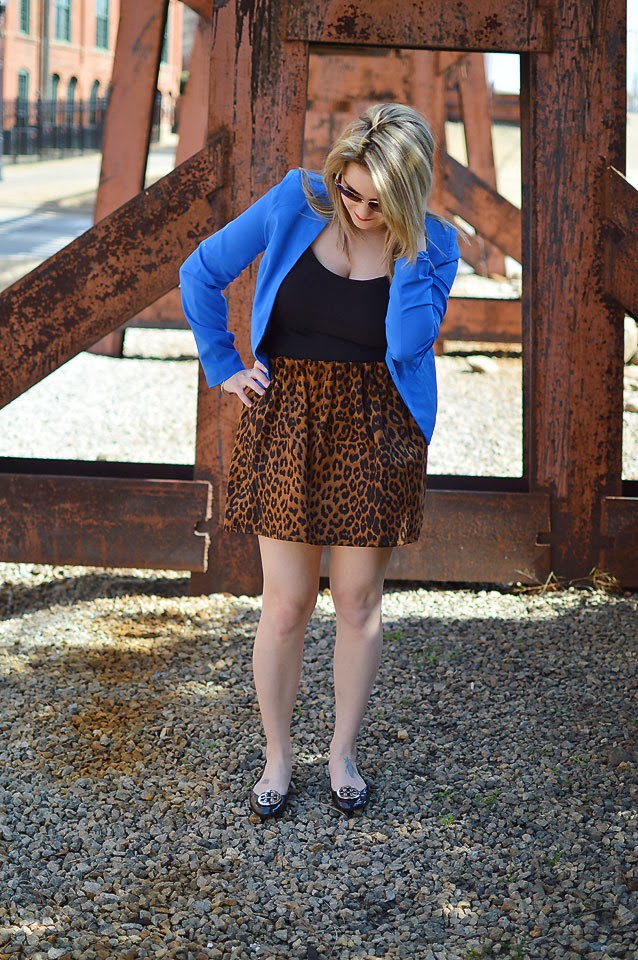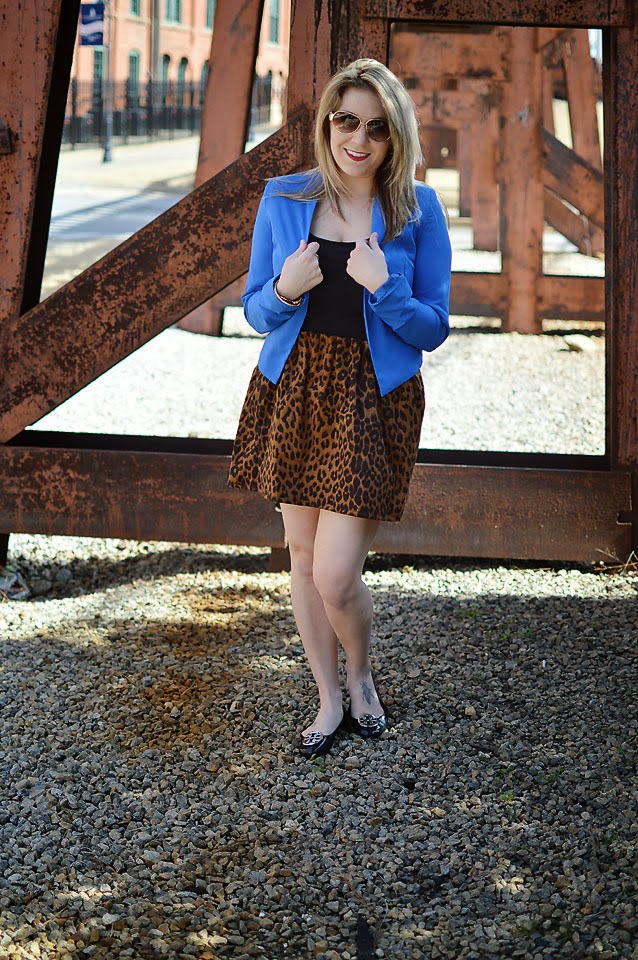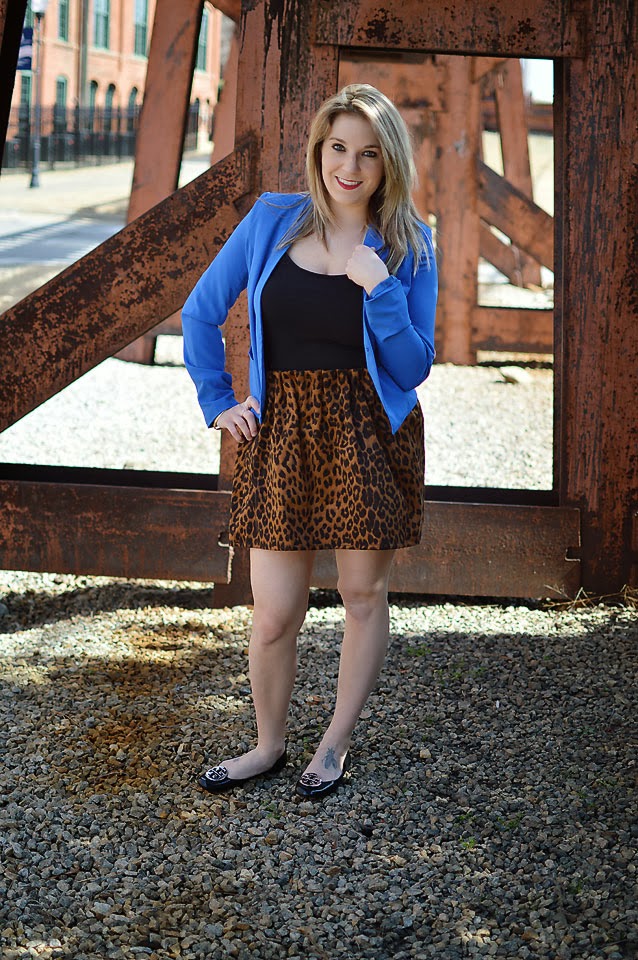 But sometimes, a girl needs a little pop of color to really complete the look. Enter this blazer from Cotton On. My dear friend
Hallie
introduced me to this blazer (and the entire store really) and I fell in love with their selection and prices. If you haven't checked them out, you probably should. But their store is addicting… don't say I didn't warn you…
And then of course there's this skirt from
Oasap
; I absolutely love that it's one size fits all because it has the ability to fit me now and fit me even better down the road when I shed these baby pounds. And I just feel so fierce in it… animal print and red lips tend to do that for me.
But I love that this skirt can be worn now and then with tights in the fall and winter… the perfect piece to add to your wardrobe and get plenty of use out of.
To keep pieces fresh and working from season to season, I often add a jacket, cardigan, or sweater over sleeveless pieces, and add tights or leggings to skirts or shorts. Why let them sit in your closet and take up space? Show them some love by layering and adding whatever you need to make it "season appropriate"!
Do you have certain pieces you wear all of the time? From season to season? How do you transition them?

"For stories about love, life, and fun, be sure to check out another Samantha's blog!"