Working as a military spouse and how you can make a difference.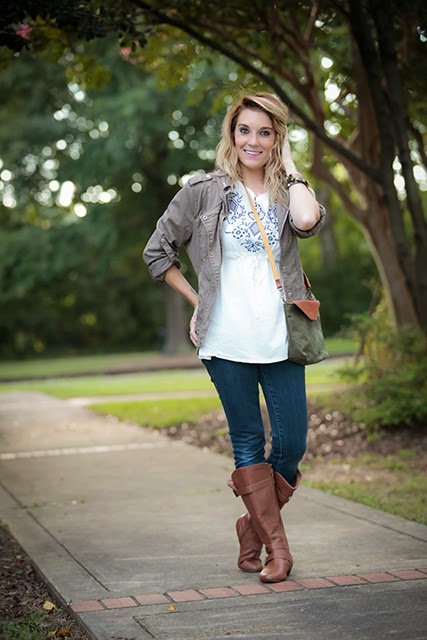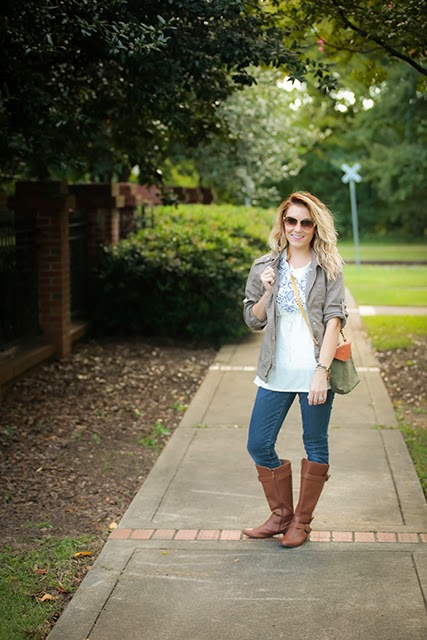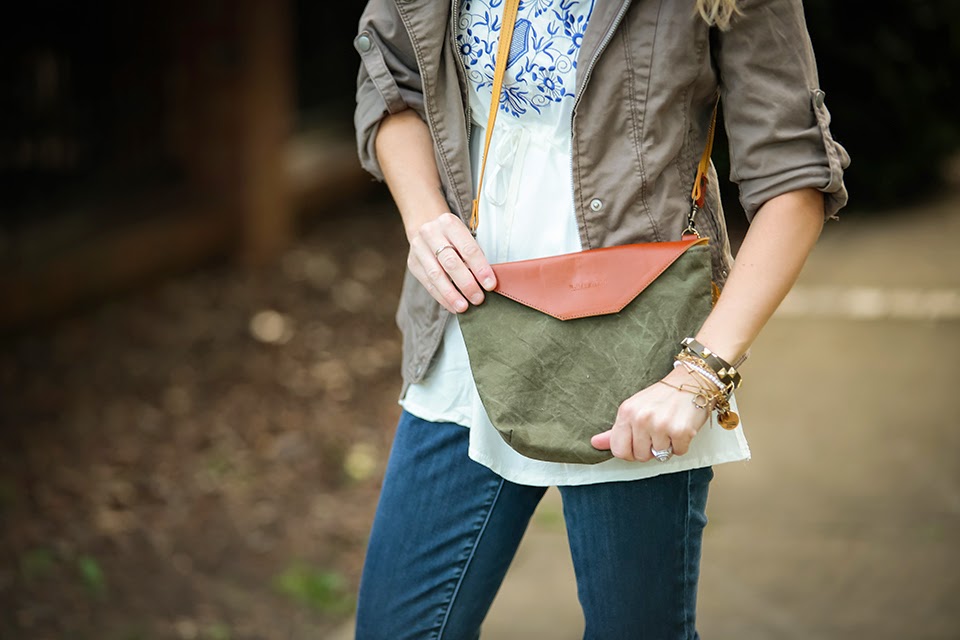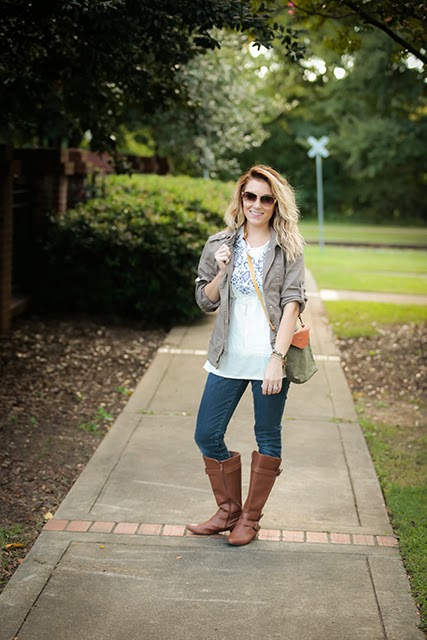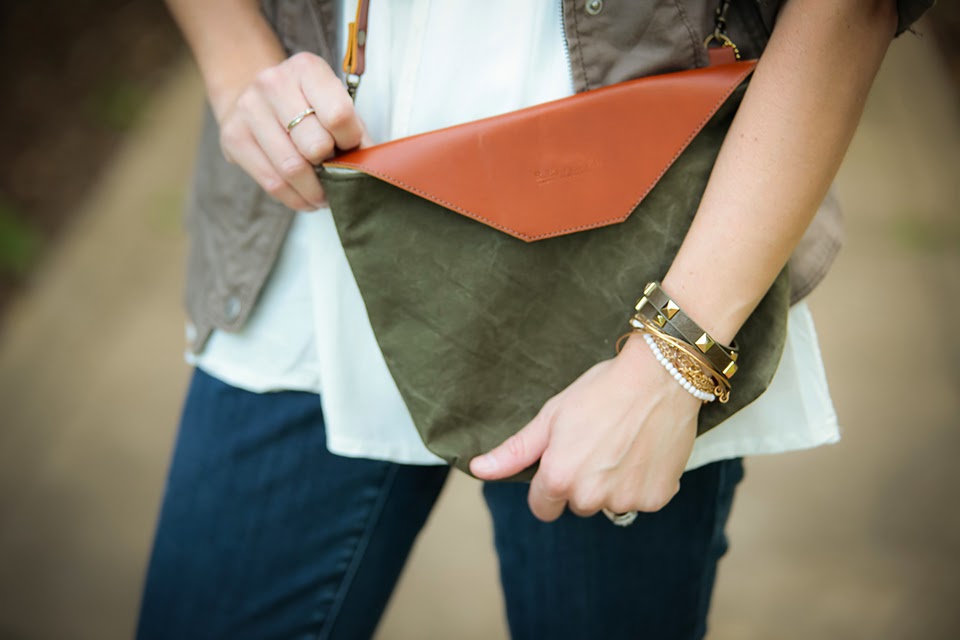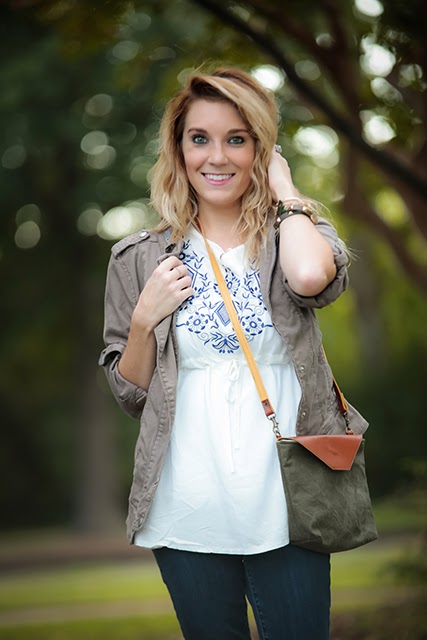 OASAP top c/o (sold out but similar here)// Express jacket (similar here)// Gap jeans// R. Riveter bag c/o// Bracelets (Stella & Dot, Metal Marvels, The Shine Project)// Charlotte Russe boots (similar here)// Marc by Marc Jacobs sunglasses// Photo credit: Amy Hess Photography
When Z and I got married, I was working full-time at a company in Cleveland. Well obviously, he received orders after Airborne and we were married so duh, I was going to quit my job and move with him. When we got to New York, I had intentions of getting a job. I mean, we didn't have kids and I had a degree so getting a job would be easy, right? Wrong. Dead wrong.
Most military bases aren't near big towns. And while that's not absolutely necessary to find a job, it does make it harder. Smaller towns mean smaller companies, less employees, less hiring sprees, etc. Most jobs that I found were in food or retail and while there's absolutely nothing wrong with those industries (I've done both in the past), I wanted to do a job in my field and avoid nights and weekends. Some spouses never have an issue and find jobs that take them until the next one. Others, it's a lot harder. My job search ended early because within 1 month of being at Fort Drum, my husband deployed. Whomp whomp.
When we arrived at Fort Benning, things were a little different. This go around, I had one kid and one on the way, and a husband who had been in and out of our lives for the past year at various trainings and such. With the cost of childcare and the jobs available, it would almost end up costing me more than I would make to send them both to daycare or pay a babysitter while I worked.
Military families are at a base anywhere from 4 months-3 years. Yes, I said 4 months. And to be honest, it's hard to even give you a number or time period because everything is a case by case scenario and just when I think I've heard it all, I hear something new. Most employers are sympathetic to the fact that their employees may move in a few months but others don't want to hire us. And most of the time, we understand why. Training, supplies, hours, etc cost money and when you aren't sure how long you're going to have an employee, it complicates things.
Because of this, a lot of military spouses find other ways to make money. Whether it's selling a product like Scentsy, starting their own photography business, or babysitting other children on post, we have to be creative.
And let me tell you friends, what I'm about to tell you about is the epitome of creative and I couldn't be more obsessed if I tried. Actually, just watch this video… maybe it will say it all better than I can 😉
See that cute little crossbody up there? That's an original R. Riveter bag. Each bag is made of recycled military materials but unless you looked closely, you would never know. They're classy, made with classic profiles such as leather or canvas, and both durable and fashionable. Best part? They're made by military spouses. Because this my friends, is a job that these military spouses can take with them wherever the military life may take them. There's no outsourcing; military spouses are the sole makers of these bags.
But because these opportunities are growing, they need to have a larger headquarters as well. And to help them raise the money, they need to sell more bags! So that's where you can help if you so wish to do so. By pledging to their
Kickstarter
campaign, you will be helping them raise the money they need to continue this amazing business. You"ll receive a t-shirt or bag depending on your donation level (these can be found on the right hand side after clicking
this
link).
There are so many programs to support our troops but sometimes, military spouses and the struggles we face on the home front aren't as widely known. Our spouses make us proud and we want to feel as though we can make them, and ourselves proud too.

Consider donating to their
Kickstarter
campaign and in return, you will receive one of these special bags. You'll be supporting the troops and well as their spouses and that my friends is true patriotism 🙂 You can read more about the Kickstarter campaign
here
and I hope you'll see how amazing these bags are. But handbags aside, how amazing this business really is. Each purchase is employing a military spouse and giving her a chance to shine. Wherever that place may be 🙂