This is a sponsored conversation written by me on behalf of Chuck E. Cheese's. The opinions and text are all mine.
I've said it once and I'll say it again, one of the best parts about having kids is getting to experience the fun kid stuff all over again. Do you remember going to Chuck E Cheese's growing up? There was just something magical about all of the games, pizza, tickets and fun. My kids have been quite a few times over the past few years and we were super excited to attend the grand re-opening of the North Olmsted location last week.
They've made a ton of changes to both the interior and exterior since re-opening and from a parent's perspective, I loved the changes! It felt more like a restaurant with a bright and airy feel instead of the darker arcade vibe. I loved that there was a light up dance floor in the center of the space, kind of making that the "heart" of the restaurant. And that's where the characters did their performances every hour on the half hour (no more stage with creepy animated robots… and if you're a child of the 90s you'll know what I'm talking about).
When it came to playing games, I love that they now have an All You Can Play option. Instead of x amount of money on your card, you have a timeframe that allows you to play as many games as you can in the given time period. It even allows you to pause your card if you need to break for a snack!
Speaking of snacks, the pizza at Chuck E. Cheese's has always been one of my favorite parts about visiting.  But now they have an open kitchen that allows you to watch the pizza making process! Did you know they make it daily fresh there?! That's why it's so good 🙂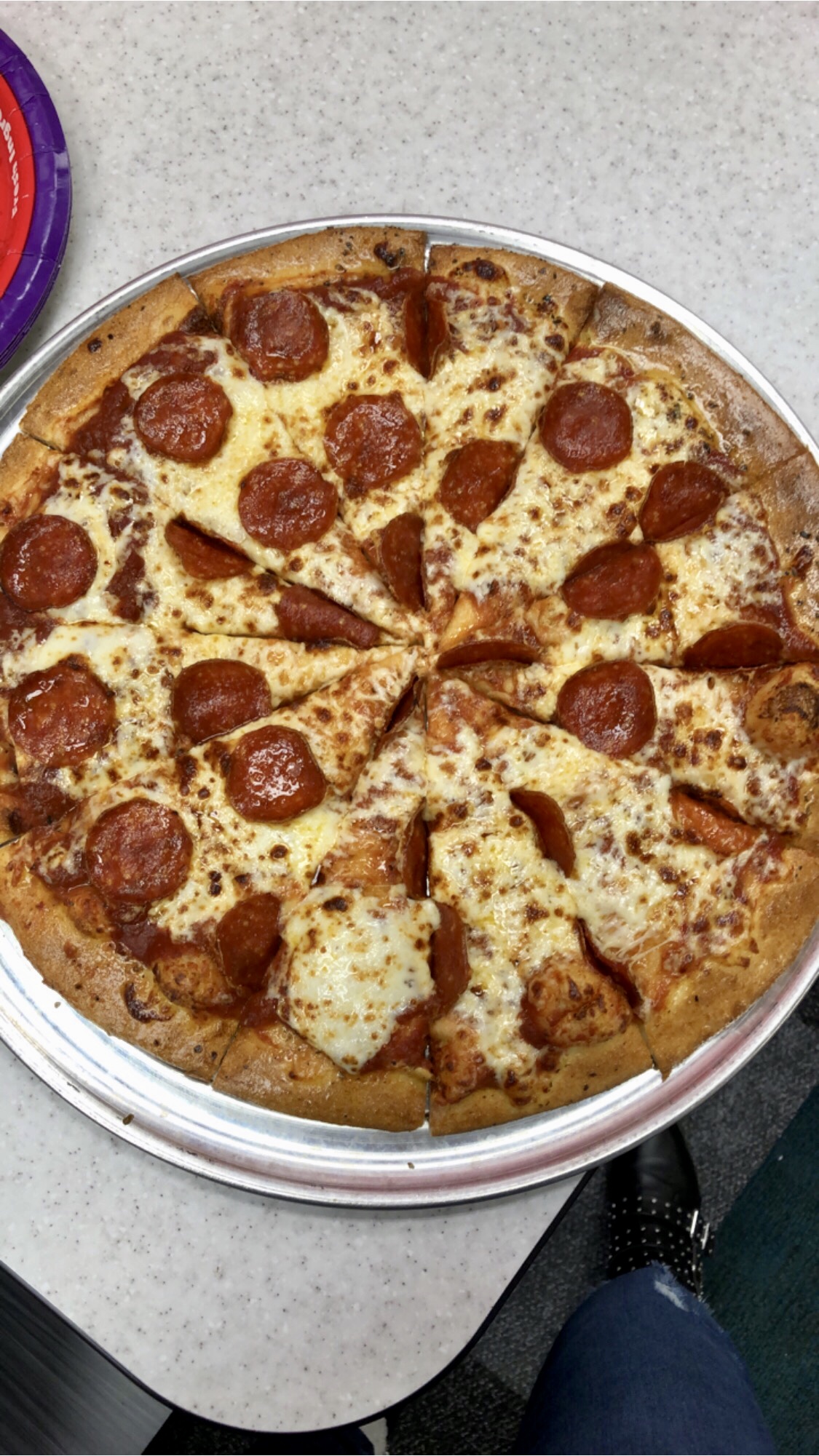 If you're in the Cleveland area and looking for somewhere fun to take the kids (and let's be real, you'll have just as much fun too!), I highly recommend a family night at Chuck E. Cheese's in North Olmsted! If you go, let me know what you think 🙂