Tips for dressing your postpartum body
Today's post is sponsored by Macy's featuring looks from #macysmaternity. All opinions are my own.
I'm sure you've seen the posts on Instagram or Facebook of moms snapping back to their pre-pregnancy body days after giving birth. And while that's amazing for them, it doesn't work like that for everyone. And it can be kind of discouraging the first time you try to put on any of your pre-pregnancy clothes, right? DON'T LET IT BE. You just grew a HUMAN inside your body for 9 months and that's an amazing thing. It also took you 9 months to put the weight on so give yourself some time.. it will come off!
Aside from losing the baby weight, there's more to the postpartum body than just the weight gain. Whether or not you're breastfeeding, your breasts have changed. They may have changed shape, gotten larger or smaller, who knows… the body does some crazy things! So you'll have to account for those changes. Your stomach is also going to feel deflated and be a whole lot of extra skin. It will go back eventually but it can feel weird for the first couple of weeks.
I've done this three times and I've learned a few things so today, we're going to discuss tips for dressing your postpartum body. All of these outfits are from Macy's, who carries brands like Motherhood Maternity, Pea in a Pod and Jessica Simpson. I chose the options below because they are perfect for adjusting to the postpartum body as well as nursing friendly!
First things first: do NOT be ashamed of wearing your maternity clothes after birth. I'm 5 weeks postpartum and still wearing my maternity clothes. Mostly my bottoms, like shorts and jeans. I'm in no rush to get back into my regular jeans. Most doctors won't clear you for working out until your 6 week postpartum check so what's the rush?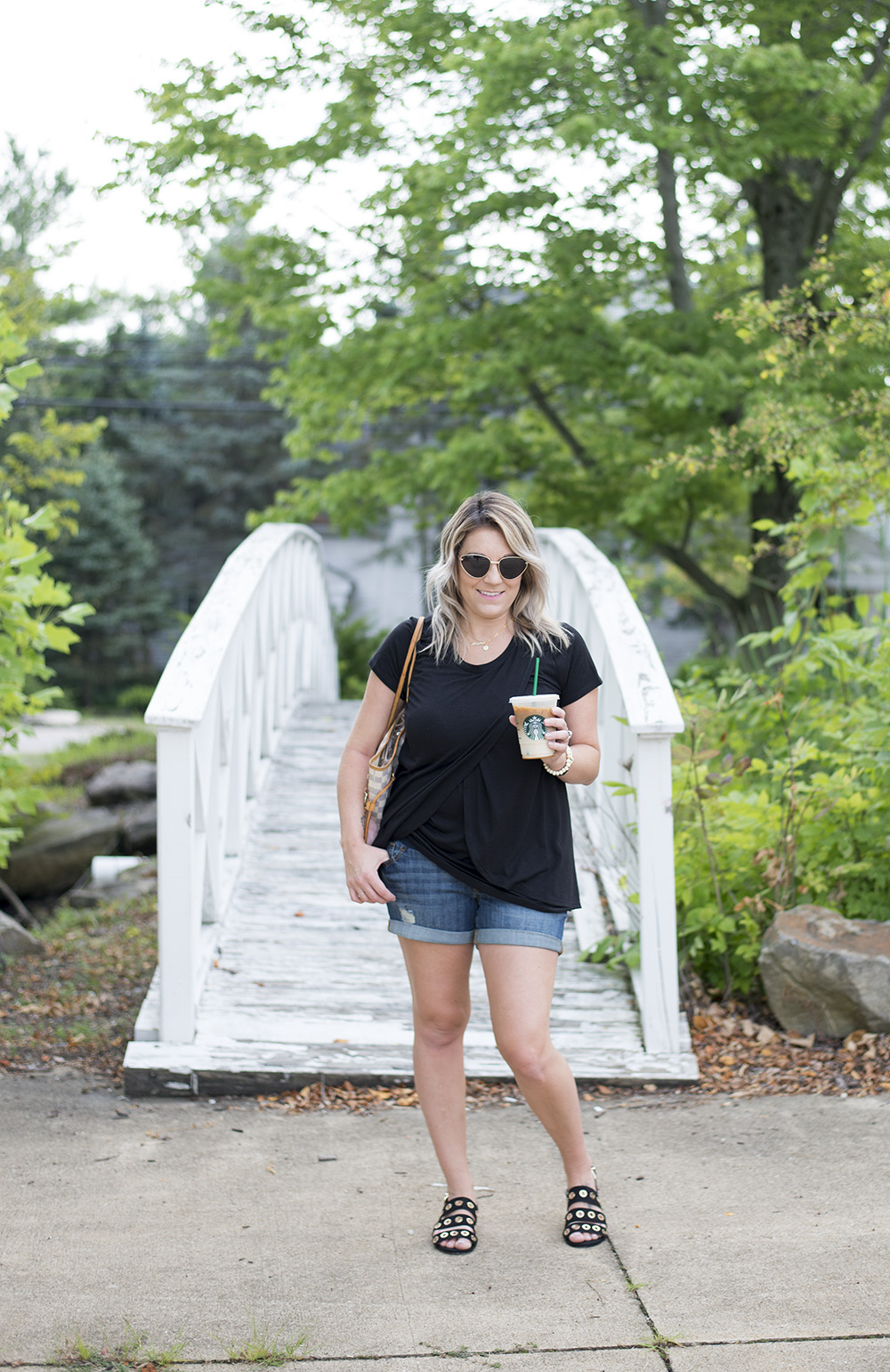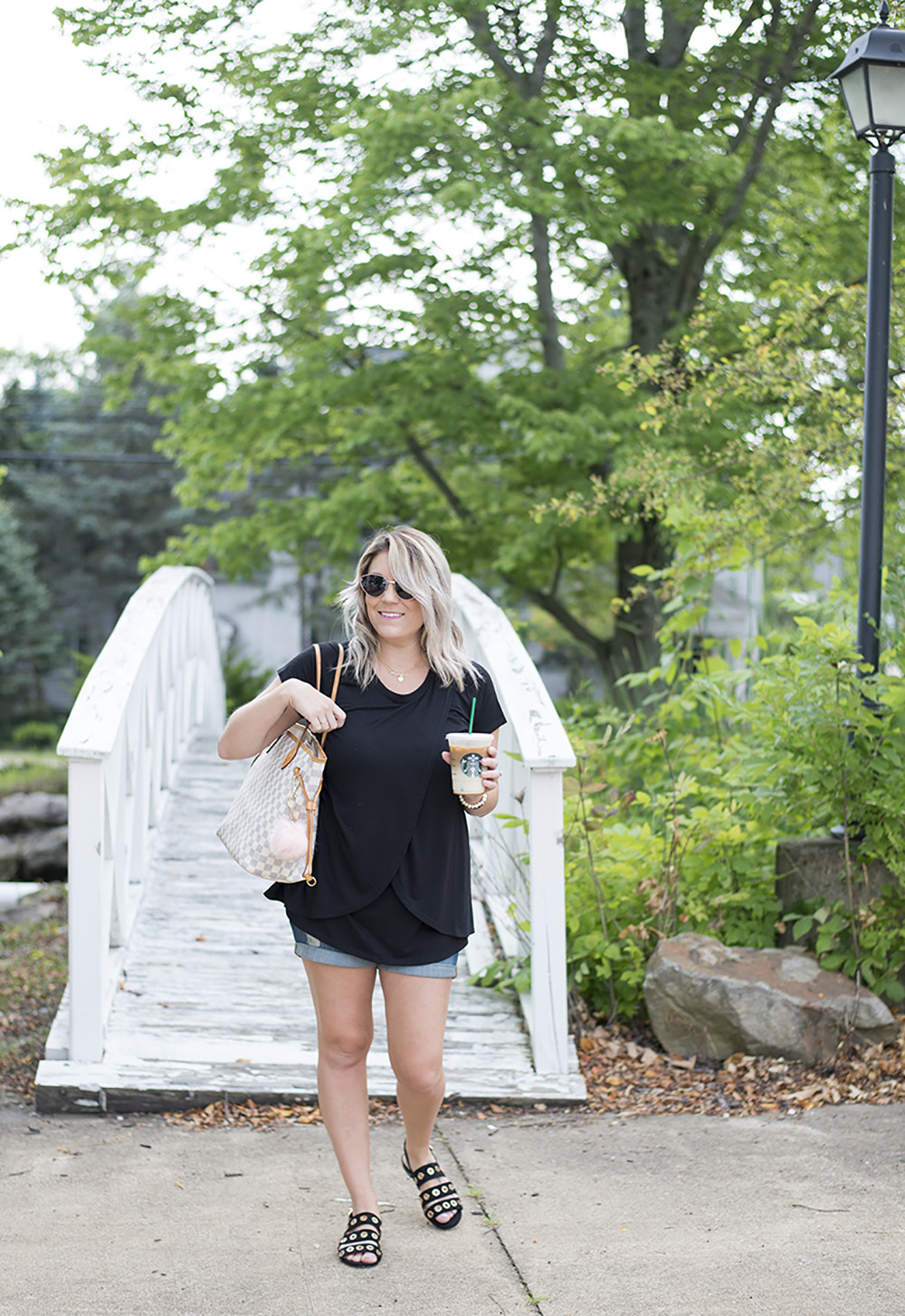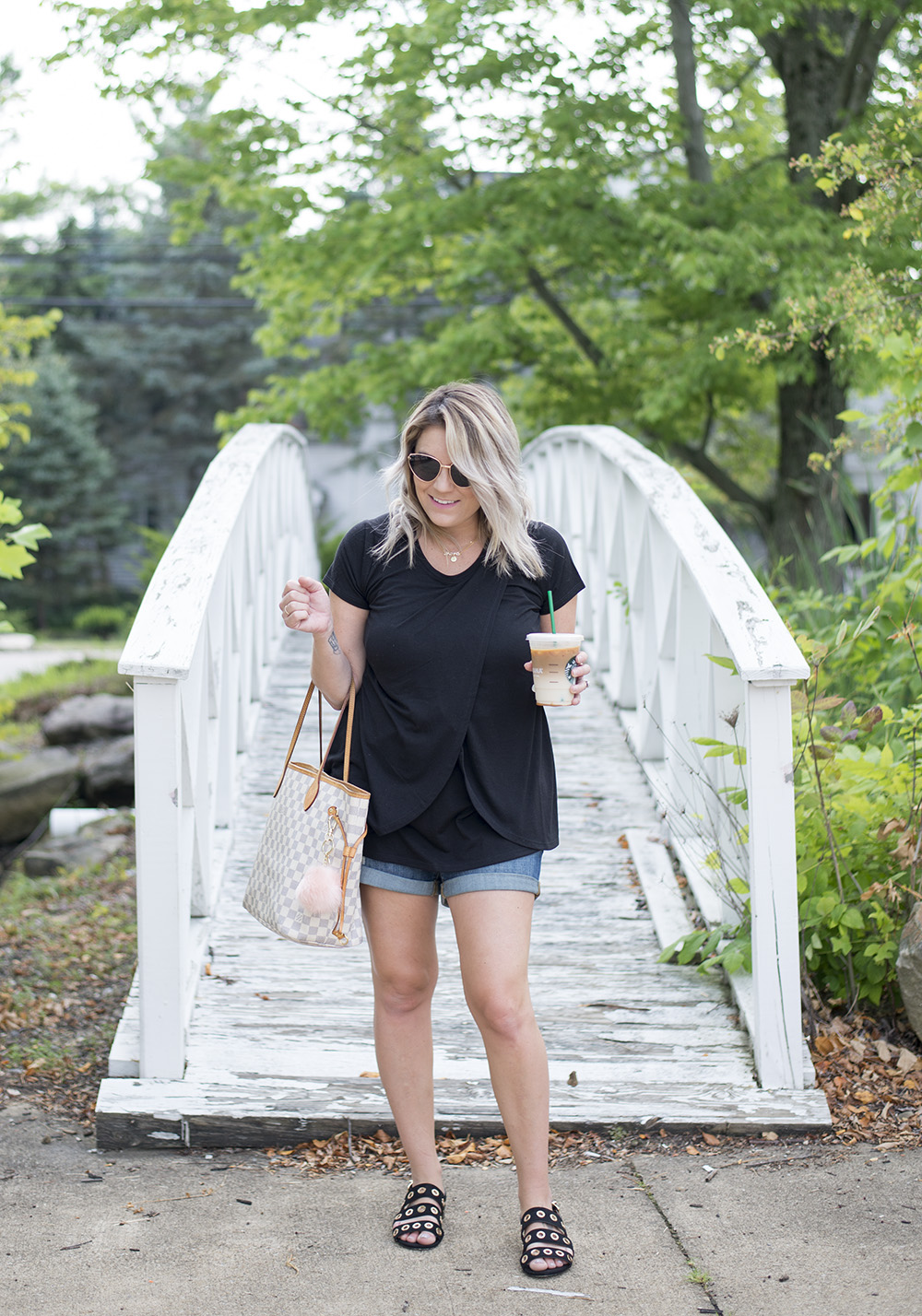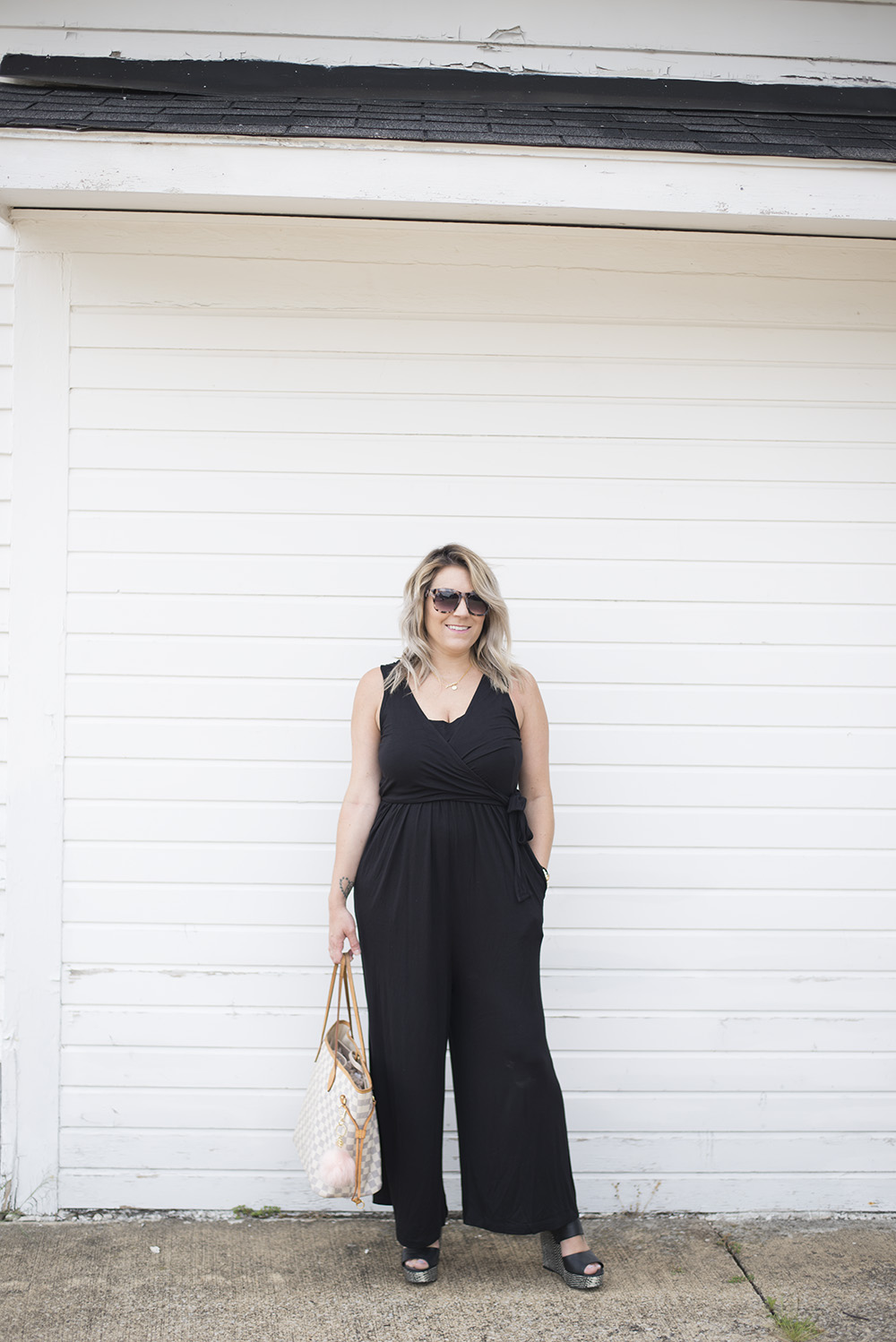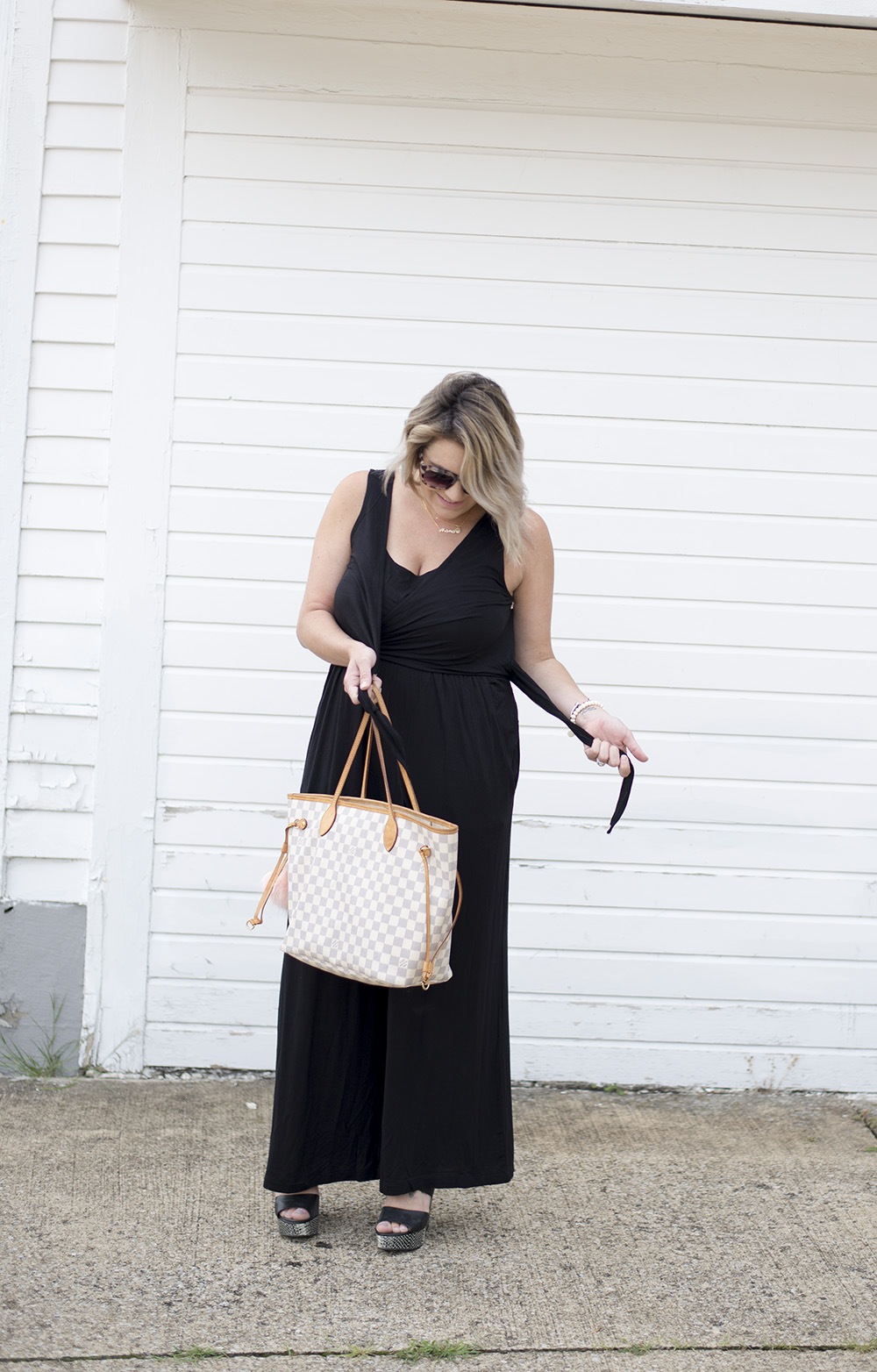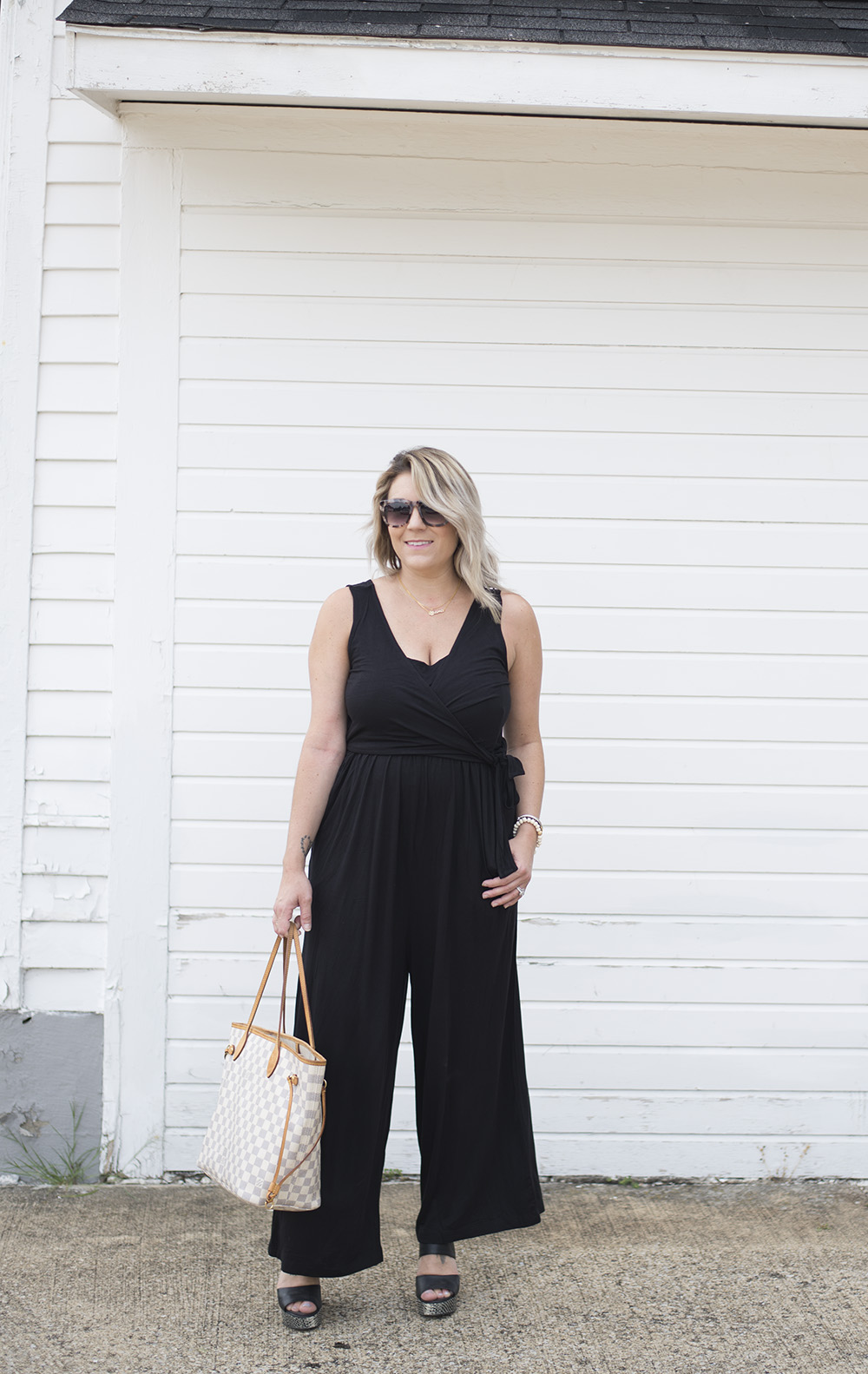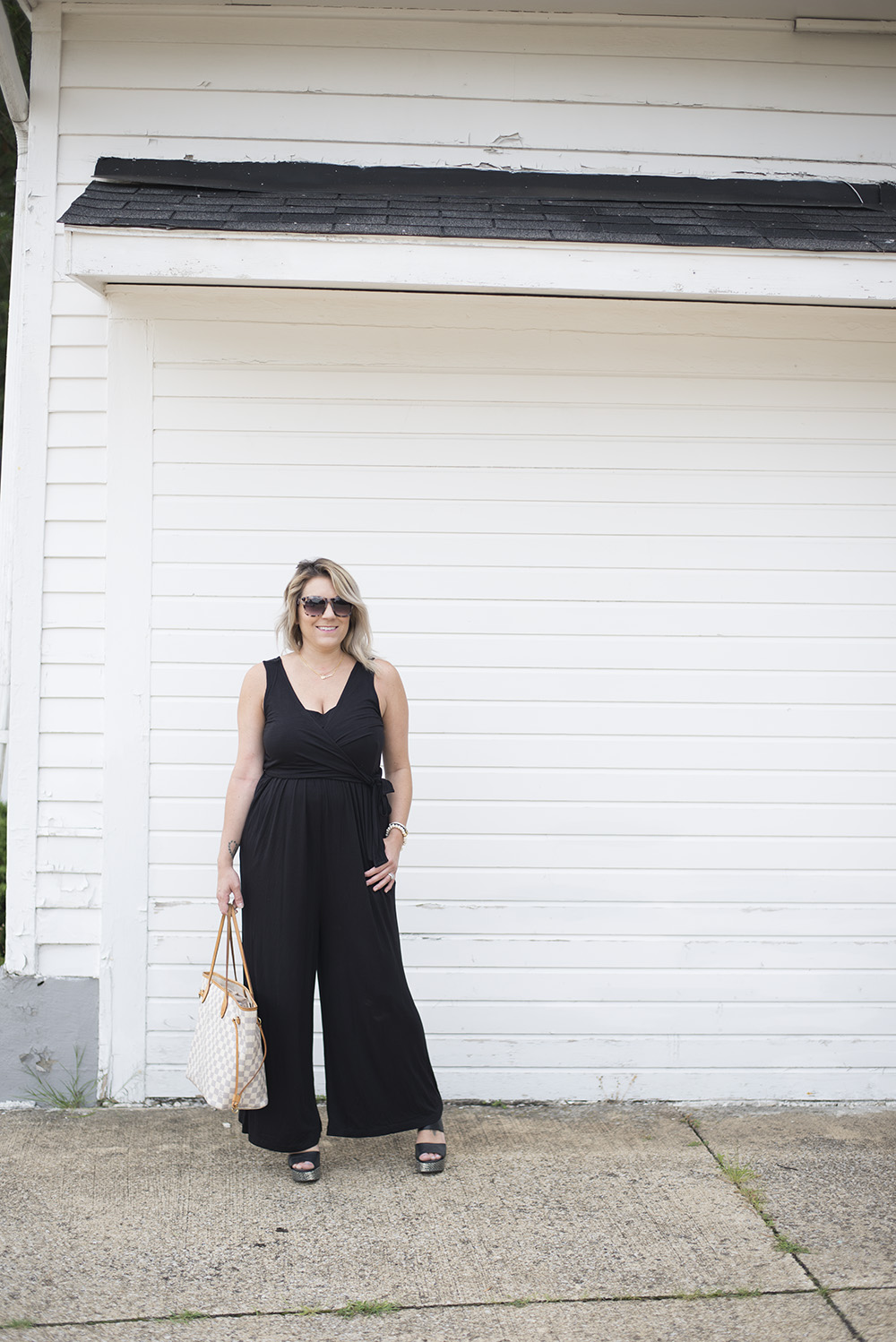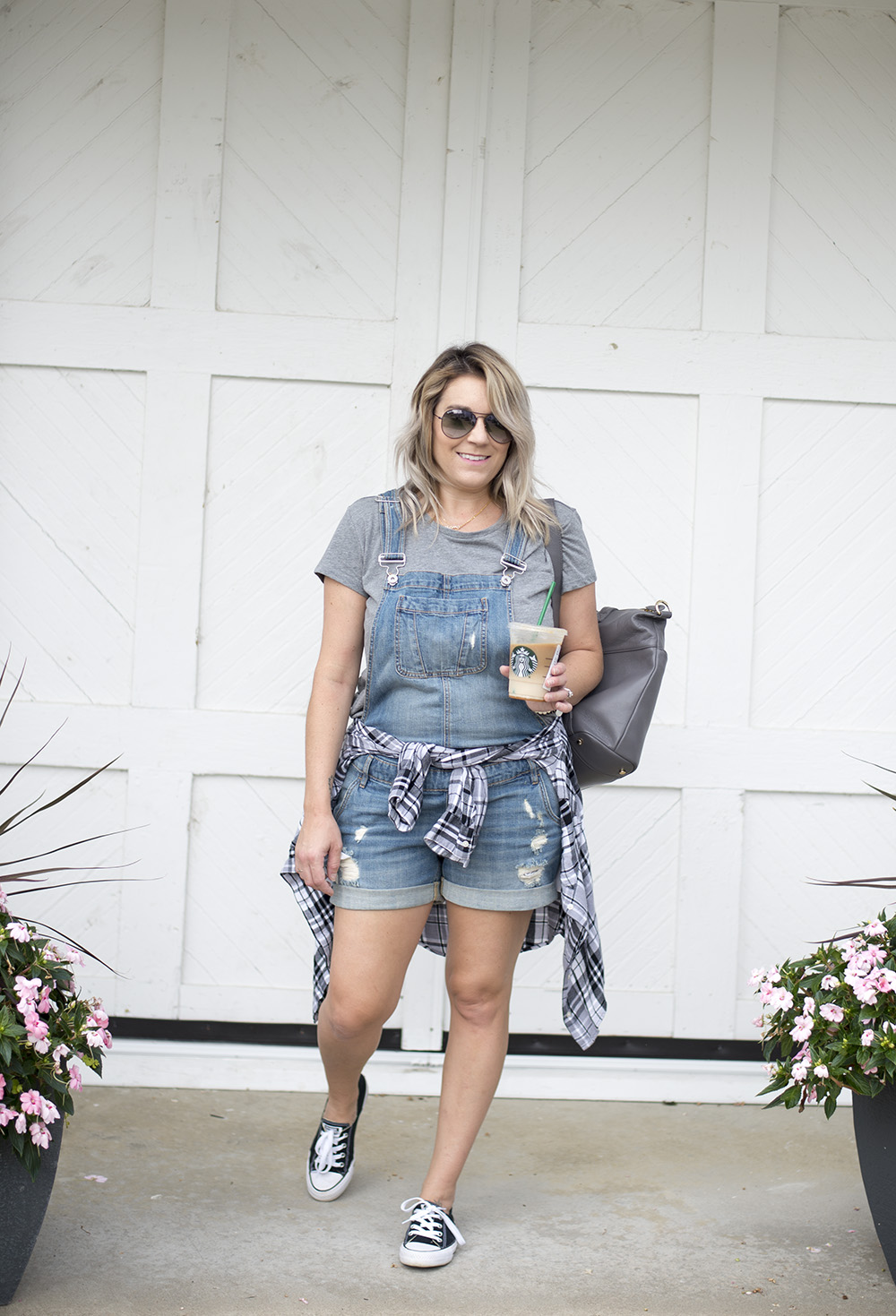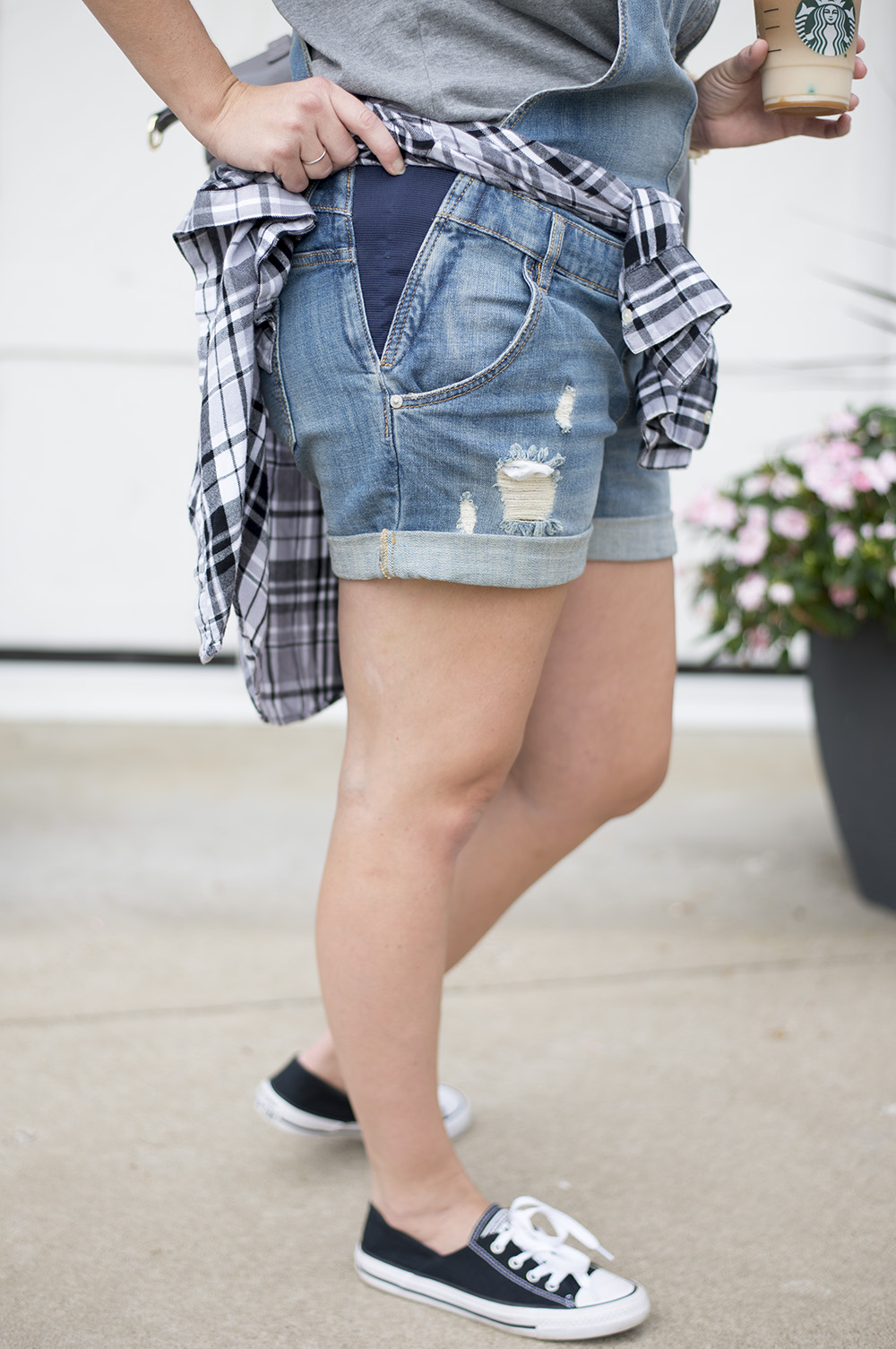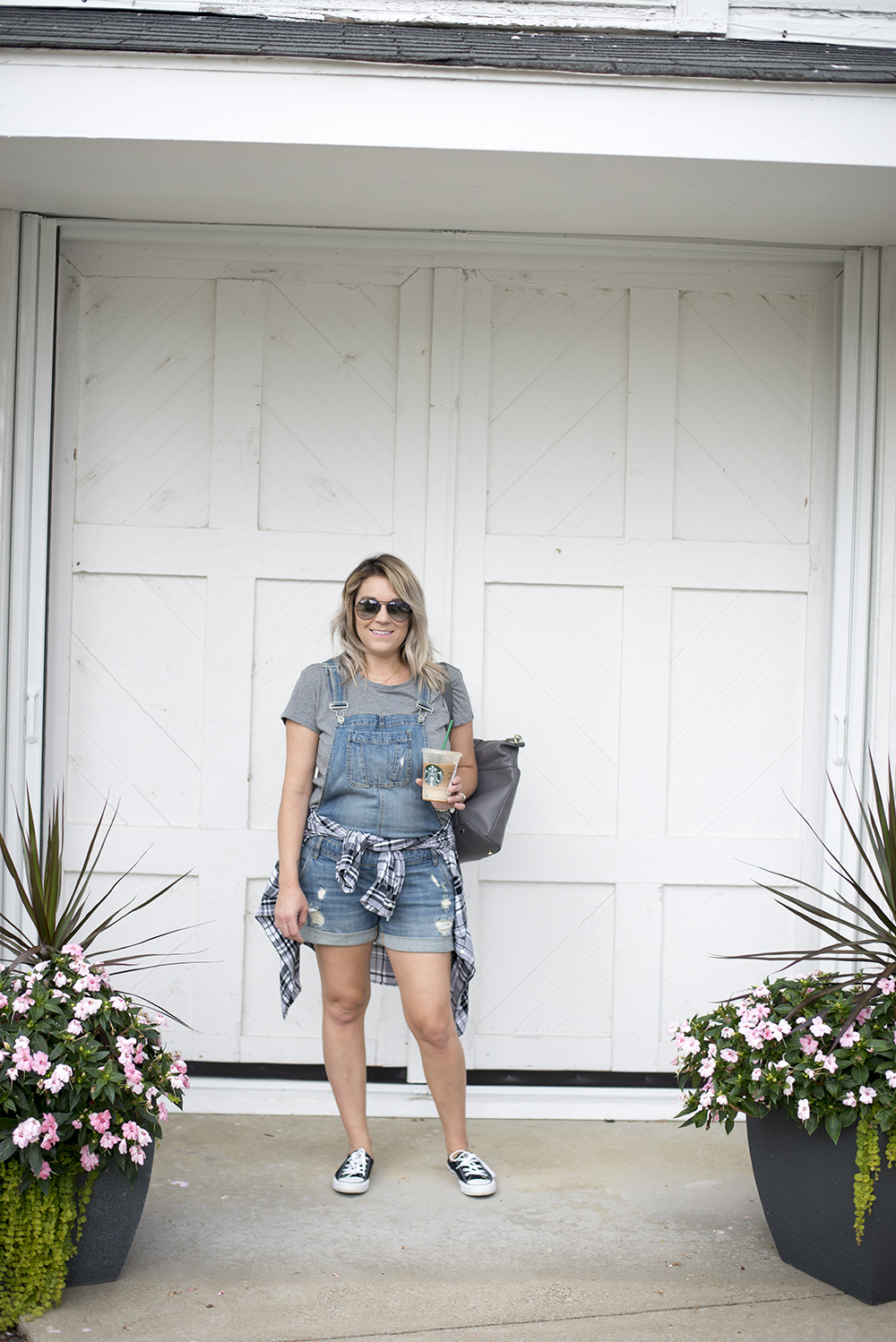 If you're nursing, look for nursing tops or wear a camisole under a regular top. That way, you can lift the regular top up pull the camisole down to easily nurse. The black top I'm wearing up above is a nursing top so you can move those tiers out of the way and the side opens so you can access the breast.
Another thing I've been loving? Nursing jumpsuits. Or any jumpsuits that you're able to unbutton down the middle. And jumpsuits are extremely comfortable to begin with (minus the having to go the bathroom thing but you gotta pick your battles!) This Jessica Simpson one is seriously SO comfortable and I'm hoping I can wear it for my entire breastfeeding journey!
Next, these maternity overalls. Because they have the "maternity tab" on them, I like to tie a flannel or sweatshirt or something around my waist so you can't tell. But these are a great investment to make during pregnancy because you can wear them afterwards as well. They're also great for nursing because you can just unsnap and lift the shirt up! This basic maternity tee is also only $14.98 and could be tied or tucked in if it starts to get too big.
Dressing your postpartum body can be intimidating. And it can be emotional; it's tough to see a body in the mirror that you might not even recognize. My best advice? Just give it time. It will come off eventually. I've always lost 50+ pounds breastfeeding my kiddos but that is just my journey. Your journey may be different. Don't compare your experience to anyone else's and just focus on yourself.. and that sweet new life you just created 🙂
What do you wear after having a baby? What do you find most comfortable?