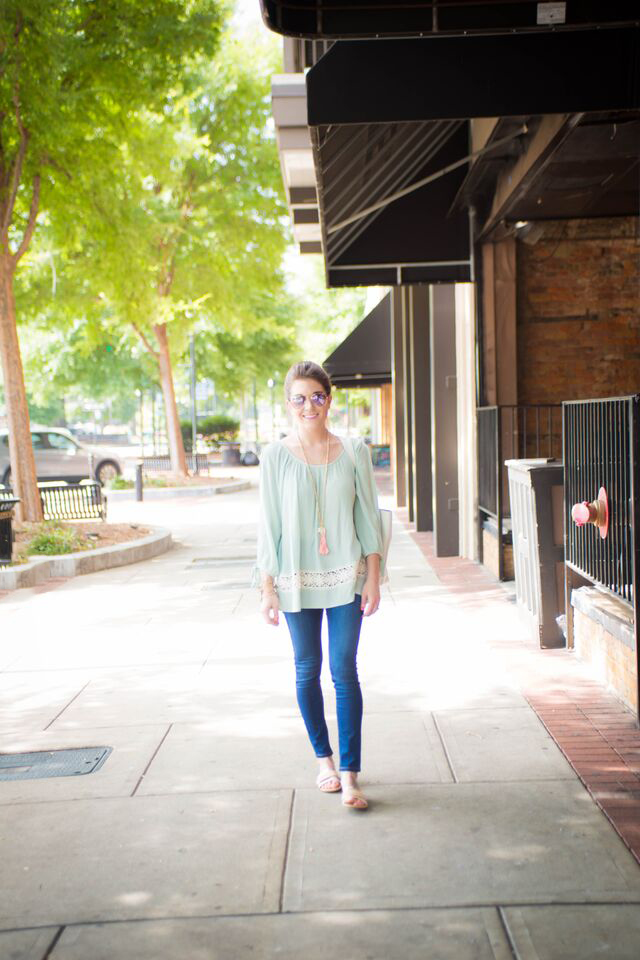 Lawd has this been a crazy week. All I have to say is TGIF. Z has been having some back problems recently and been seeing a bunch of doctors. After seeing a neurosurgeon on Monday, they determined that they needed to do surgery ASAP. Like yesterday ASAP. To be honest, I had no idea it was that bad. I mean, men are sometimes babies about injuries and he was still functioning. How bad could it be, right? Well clearly I was wrong. I don't think he even knew how bad it was. But they performed his surgery yesterday and everything was easy peasy lemon squeezy. Now it's just a road to recovery…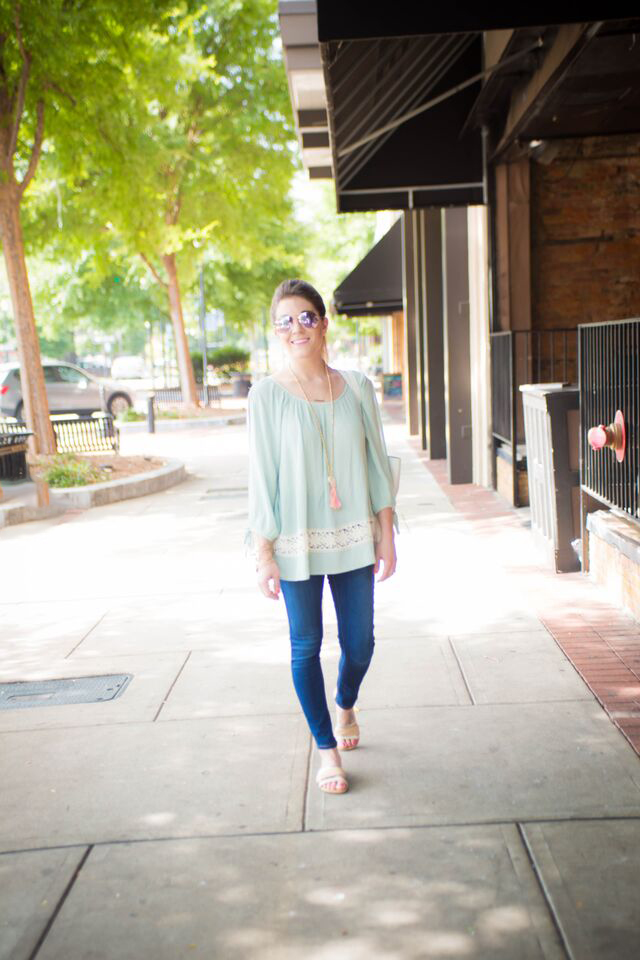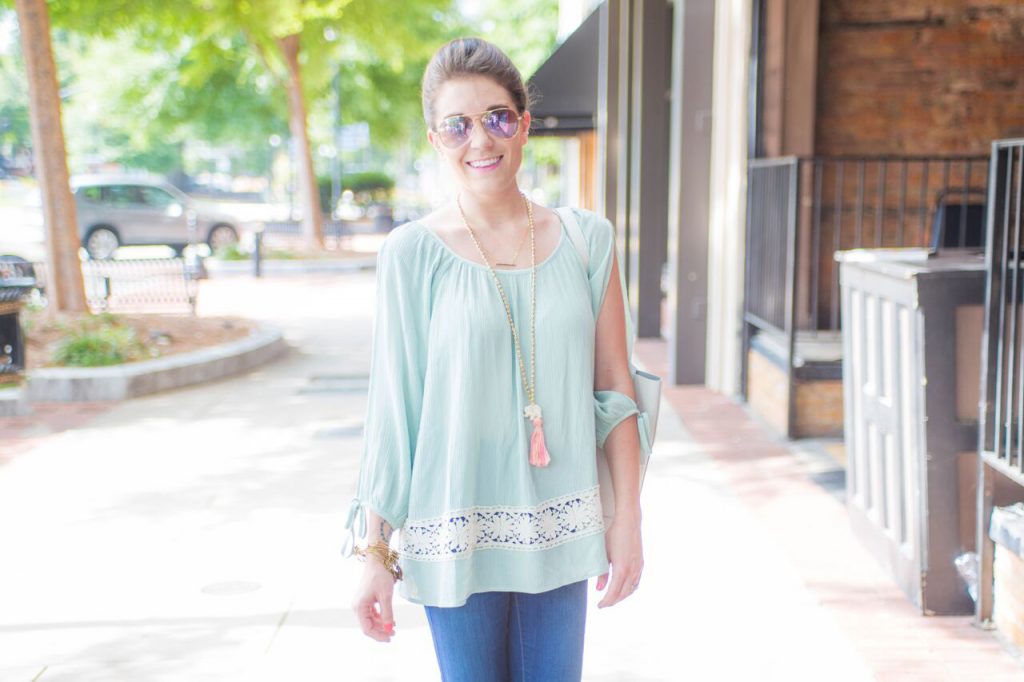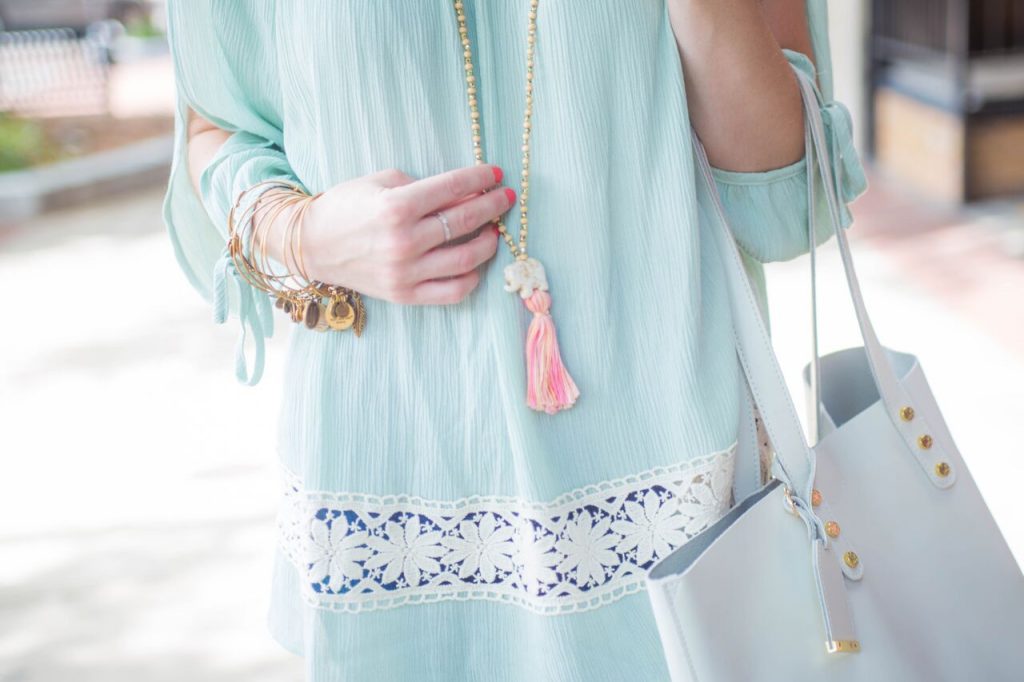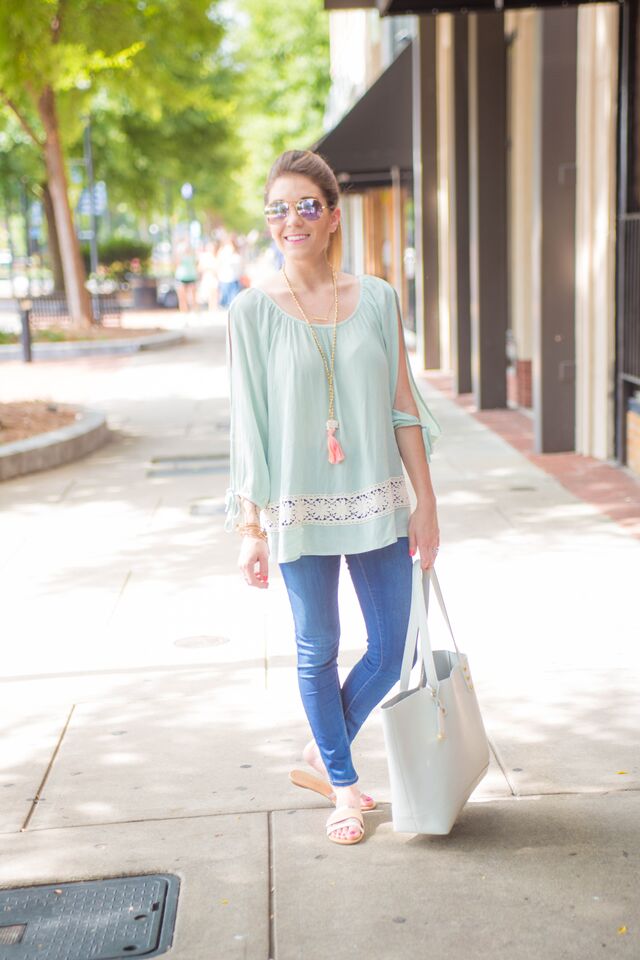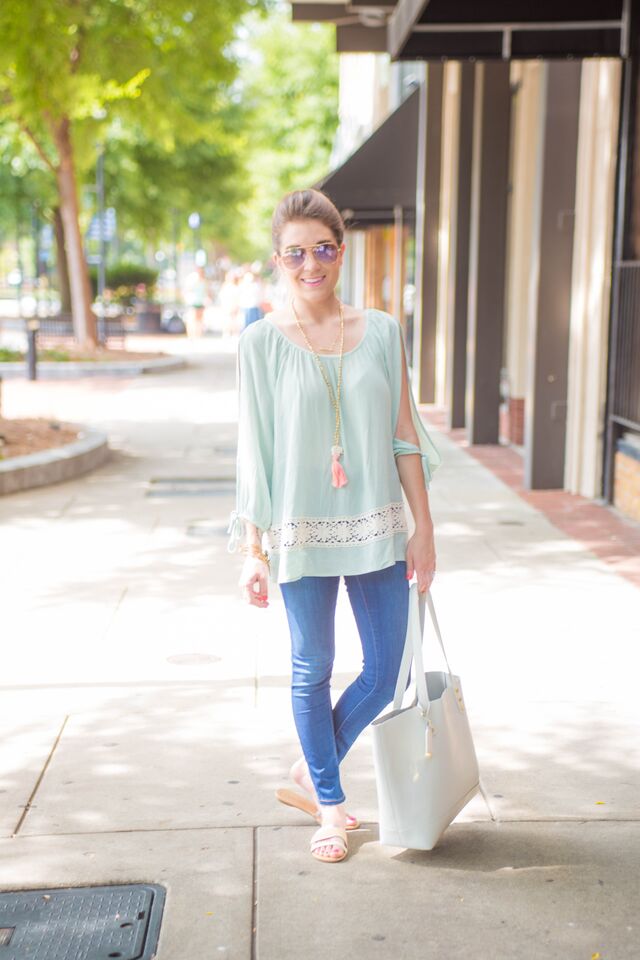 Sophia Rose top c/o (samantha20 gets you 20% off)//Target jeans c/o// Emma Fox bag via Burlington//Entourage sandals(sold out but similar here)// Necklace (similar here)
Because it was so sudden and unexpected, his mom and sister came to visit and help out with the kids.  Which I am beyond thankful for because it would have been a madhouse here while trying to take care of him and the kids. The day of his surgery, I had scheduled an appointment for P, spay for the cat, and a class for Nolan. Chaos. But all in all, I'm glad he was able to get surgery and hopefully relief for the pain he's been having this past month.
Remember the 7 week style challenge I was doing? I didn't forget about it. Life has just been SO crazy that I haven't had time to fully do it or post about it. But I promise, it will be completed in the next few weeks. So maybe I've already failed? Or maybe not… I'm the one making the rules and I say circumstances excuse it. But I have been working on cleaning out my closet and I have two full garbage bags of clothes for Goodwill. I had to make room for all of the adorable clothes I will be stocking my closet with for fall. Which still seems like a million years away since this GA heat is stifling. But I have this top in ivory and sage and love it. And it can be yours for 20% off with the code SAMANTHA20. Happy shopping , my friends!
I hope you all have a fabulous weekend. I'll be playing nurse Sam and taking care of the hubs. See you Monday!