Pearl embellished pieces for spring
As soon as pearl embellished pieces started popping up on everything in stores, I was dying to get my hands on some. I really wanted a pair of pearl embellished jeans but they don't exactly have that option in maternity jeans. So I started brainstorming how to wear pearl embellished pieces for spring.
Exhibit A, this dress. I loved the pearls but I think even more than that, I fell in love with the scallop sleeves and bottom trim. So fun, right?! Did I mention it's less than $16? Even better.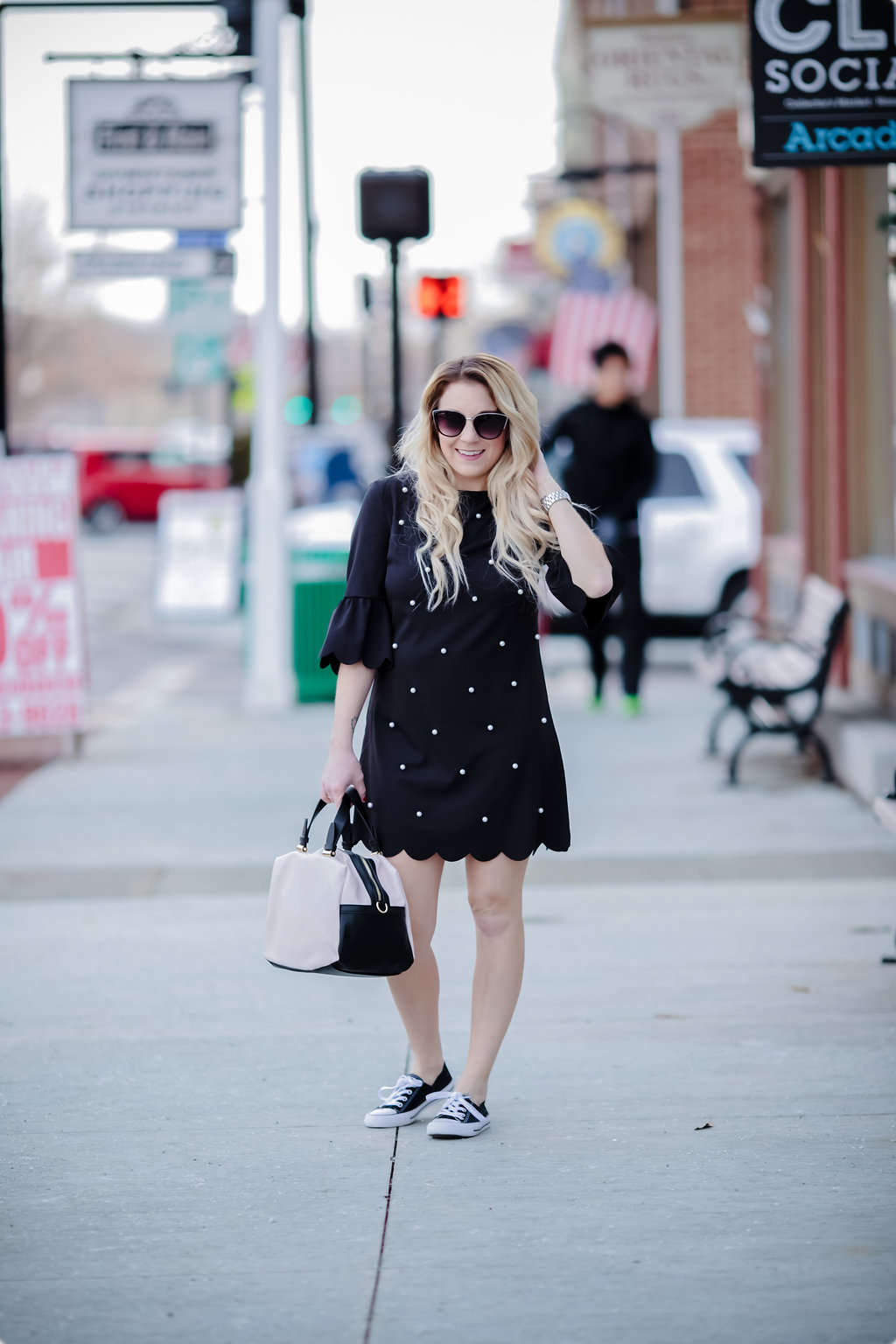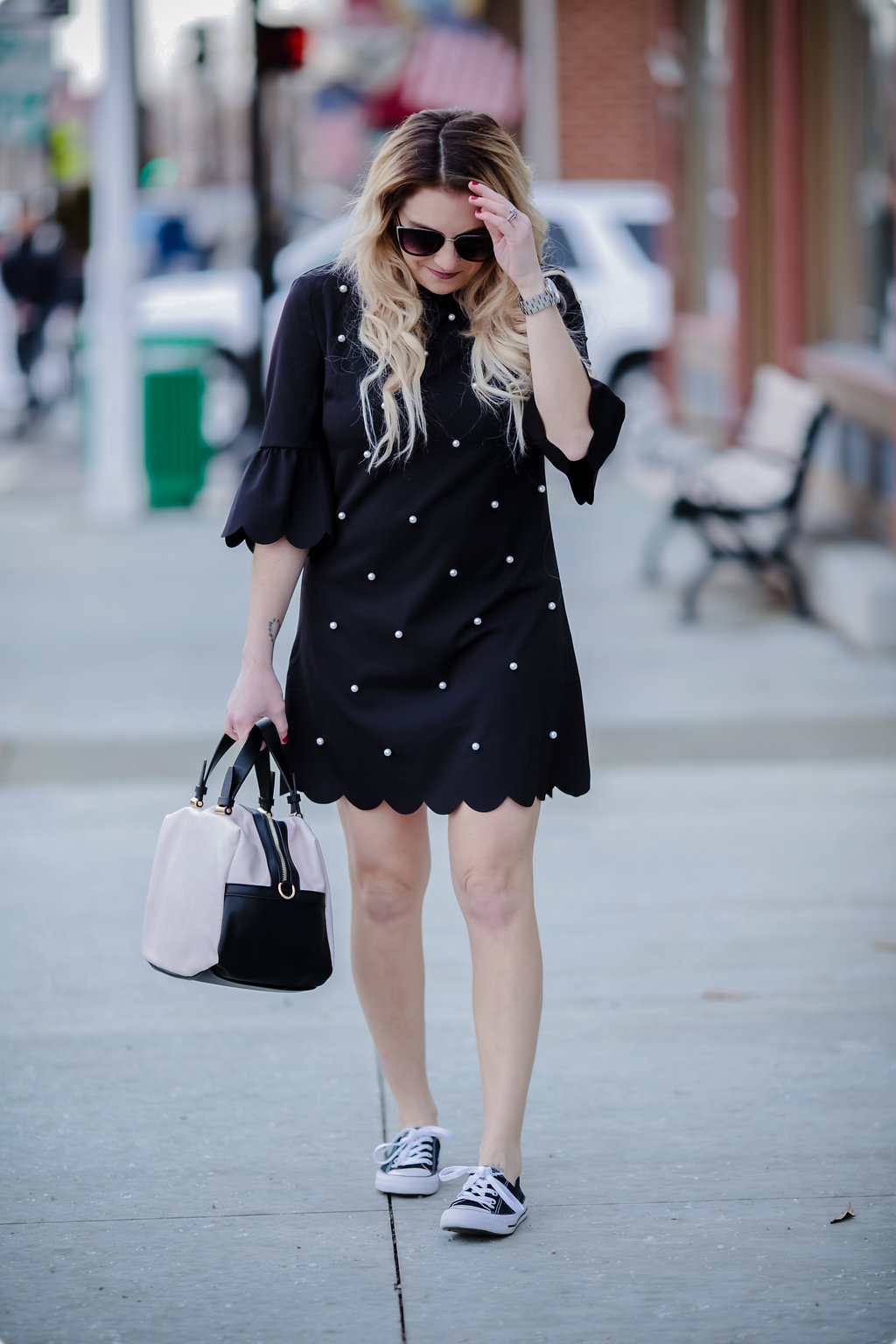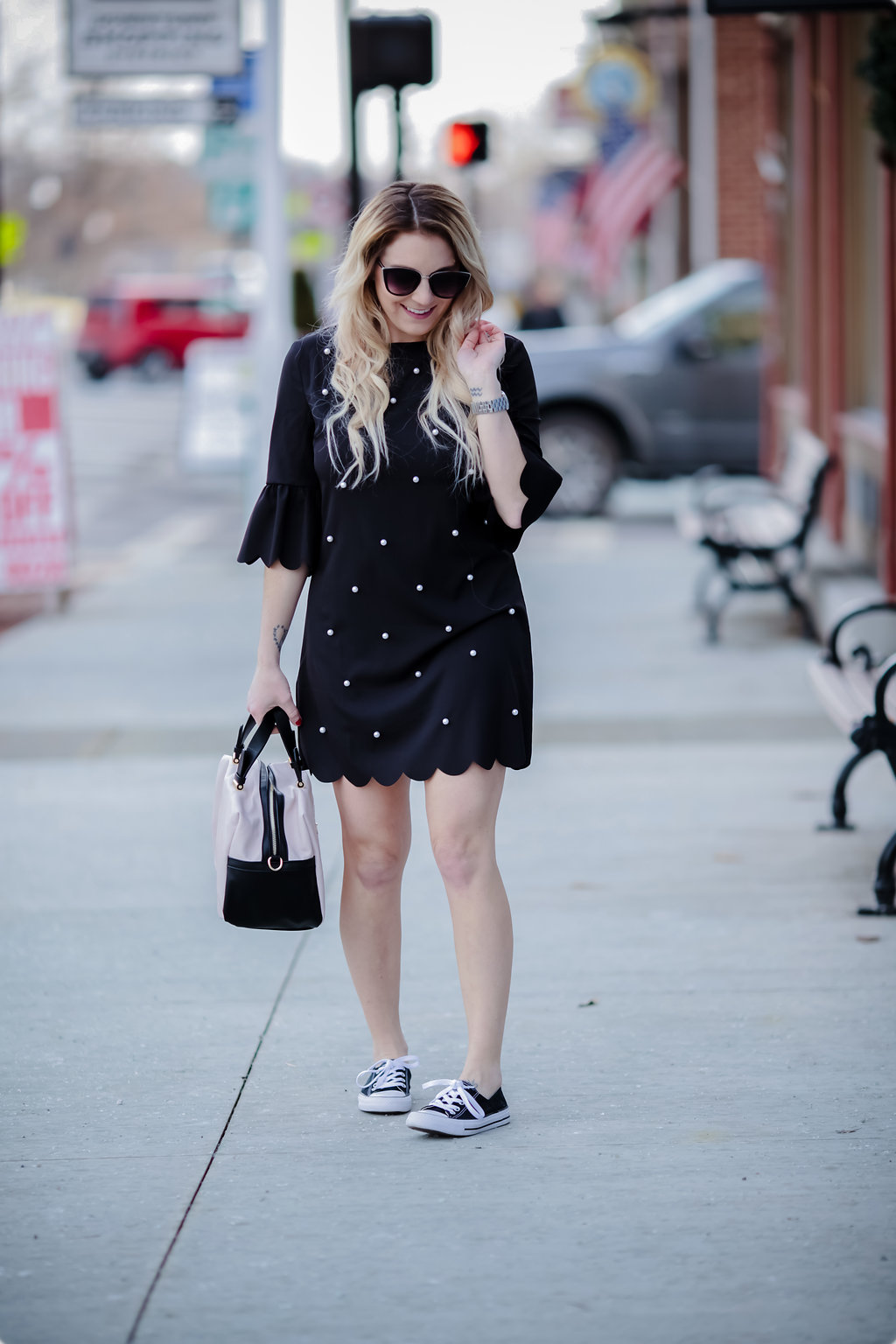 To dress it down (and because I'm pregnant and it's still freezing in CLE) I paired the dress with this pair of Chucks! Tennis shoes dress everything down but the black and white still make it super chic. And I'm down with casual chic any day. It would also be super cute with a casual pair of sandals or heels if you wanted to wear it somewhere with a fancier kind of feel.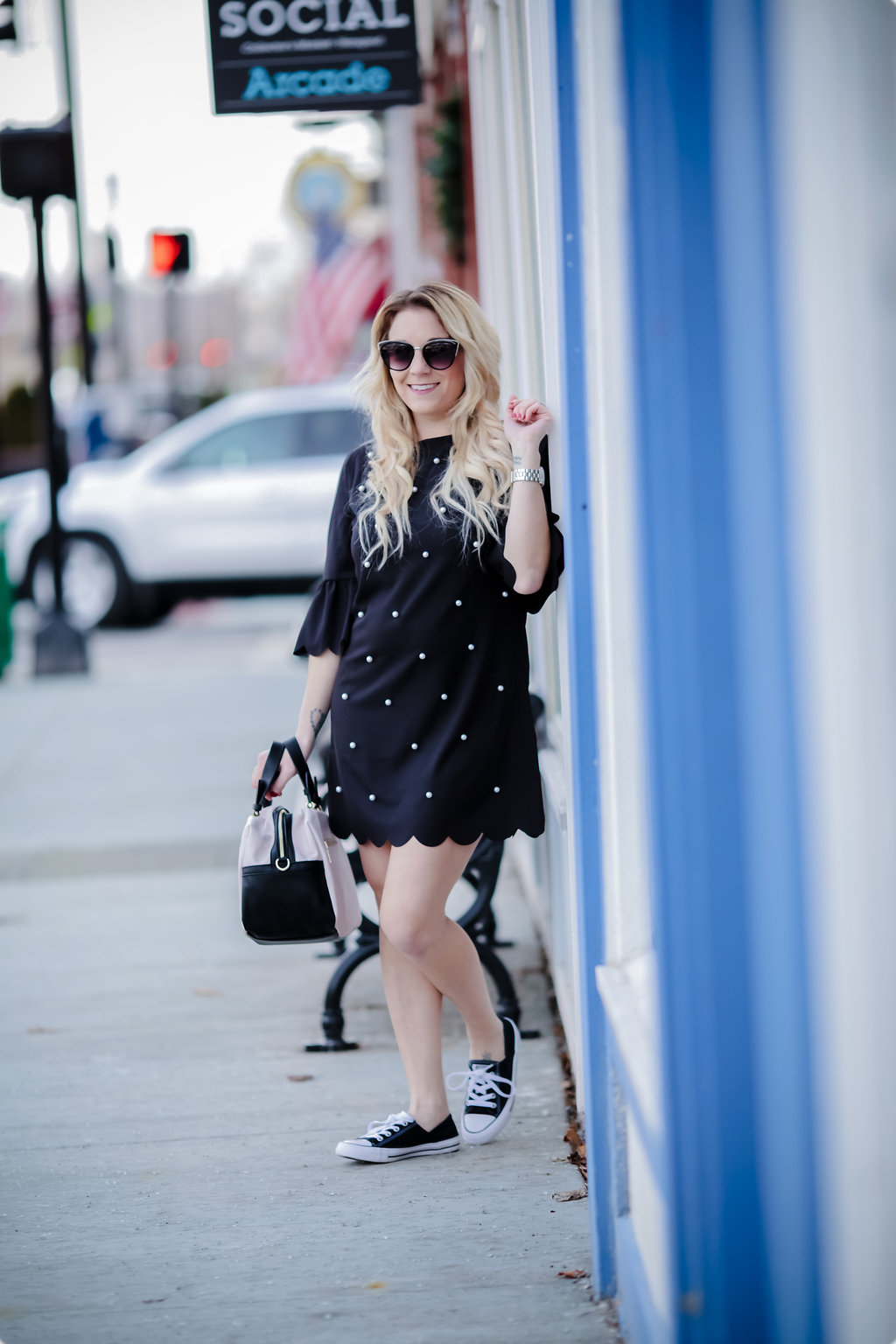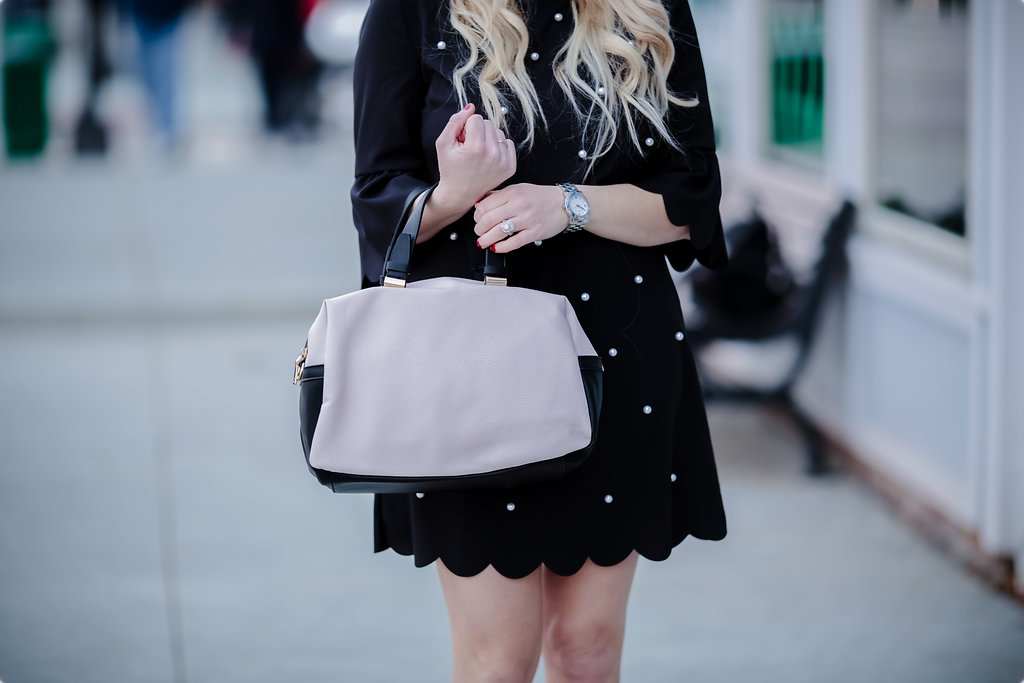 This bag is from Urban Expressions and if you haven't ever checked out their purses, you definitely need to. They're vegan leather and so affordable. AND you can save 25% off with the code UE25D95D5. Seriously, such a steal!
Here are some of the other pearl embellished items I've been eying for spring:

If you don't feel comfortable or think you can't pull off the pearl embellished look (which I always believe everyone can pull off everything but I understand if you have reservations!) start small. Try a bag or pair of shoes with an outfit you feel comfortable with. I think this is definitely an easier "trendy" look to try out so step outside your comfort zone and give it a try! What do you have to lose?!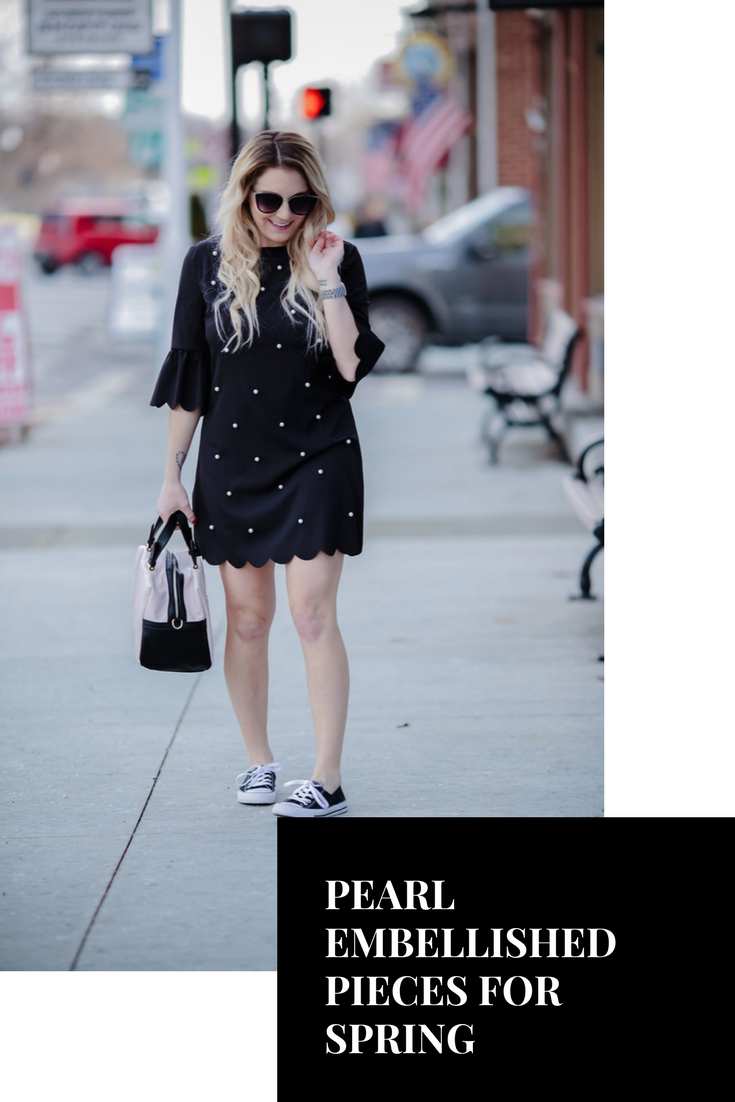 Photography by State of the Heart Photography