Hello everyone!
I don't have much time to write due to my son teething like crazy. Like seriously, I have never seen my baby in so much pain 🙁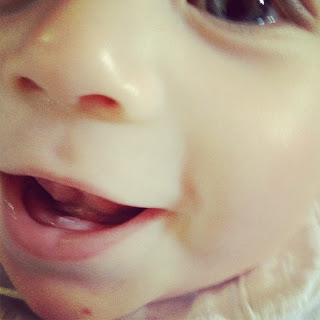 Don't be fooled by this smile!
So I just wanted to let you all know that I was not slacking off today… just extremely busy and now have a very fussy little one who doesn't want to go to sleep. Sigh.
However, I did manage to take a few pictures of the fall decorations I started to hang in the house. September 1st hit and in my eyes, so did fall 🙂
Hope you're all having a great week… here's to working for the weekend!