Back-to-school shopping at Beachwood Place
Today's discussion is sponsored by Beachwood Place. All opinions are my own. 
It's been a few weeks since we welcomed the new baby home and we're all adjusting to life as a family of 5. In an effort to make sure the other babes don't get jealous by the amount of time I need to spend with the new baby, I've been trying to do special, one-on-one things with them when I can. And since the first day of school is just around the corner, I decided to take P shopping for new school clothes and make a whole night out of it! Girls night out!!
We headed to Beachwood Place because there are so many options for kiddos when it comes to shopping. We picked up the cutest things at H&M, Justice, Children's Place, and Gap. But that wasn't even half of the places we could have gone… we just ran out of time! Guess we'll need to head back there soon, huh?
I'm a super bargain shopper when it comes to my kids clothes (well, really my own clothes too haha) because 1) kids grow like weeds and 2) they play hard. So why would I spend a ton of money on clothes they're only going to get to wear a few times and/or ruin on the playground? I was able to get a TON of stuff for less than $200! And that included dinner and dessert as well 🙂
My daughter loves dresses so these $4.97 dresses from H&M were a no brainer. She also picked out these headbands, socks, a pair of shorts and top from there. And then we were on the hunt for the perfect backpack and this one from Justice won her over! I mean, it is pretty cool!
Gap and Baby Gap were also having a huge clearance sale so every piece I picked up for my son was on the clearance rack. Shirts for $4.99 and shoes for $9.99? Can't beat that!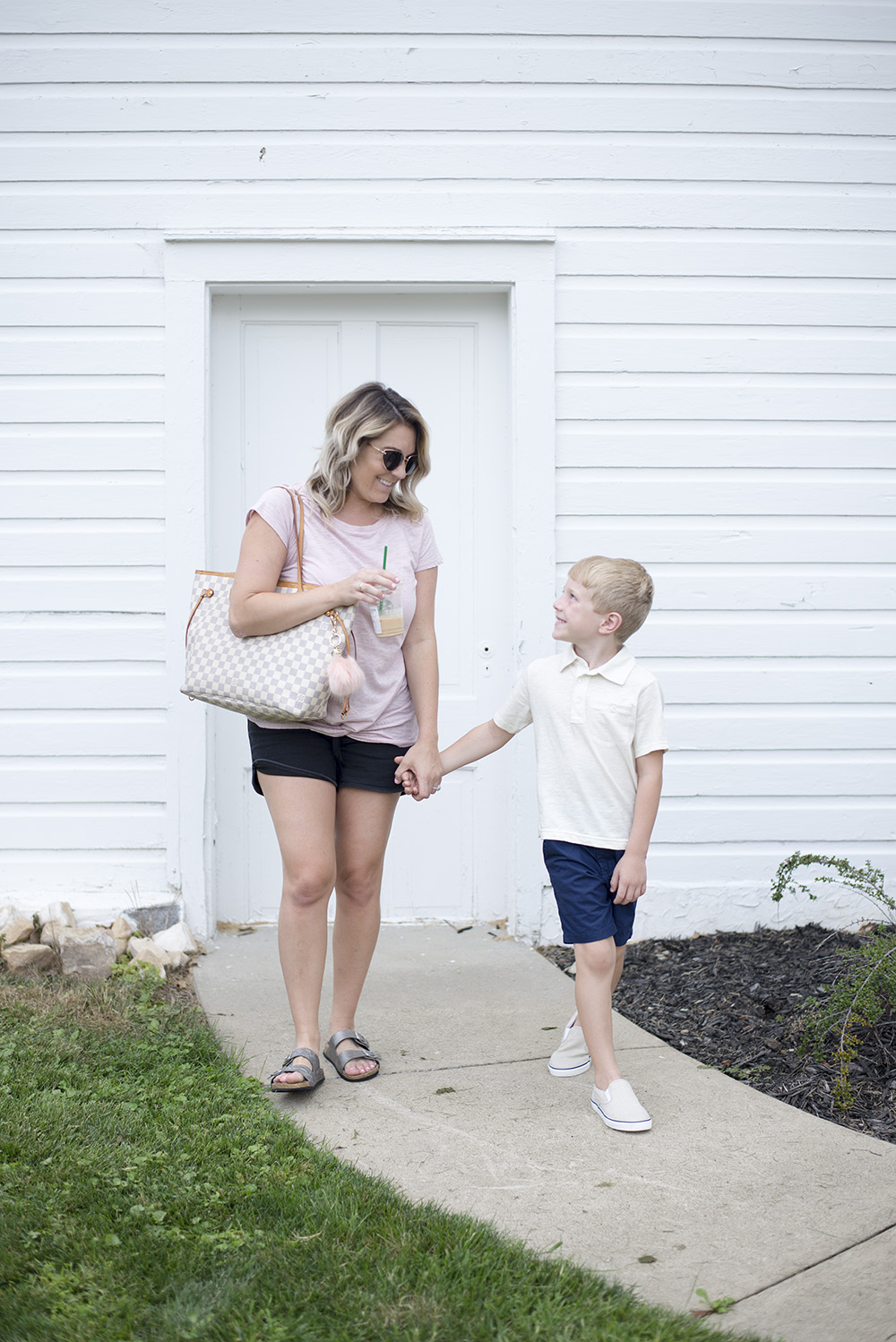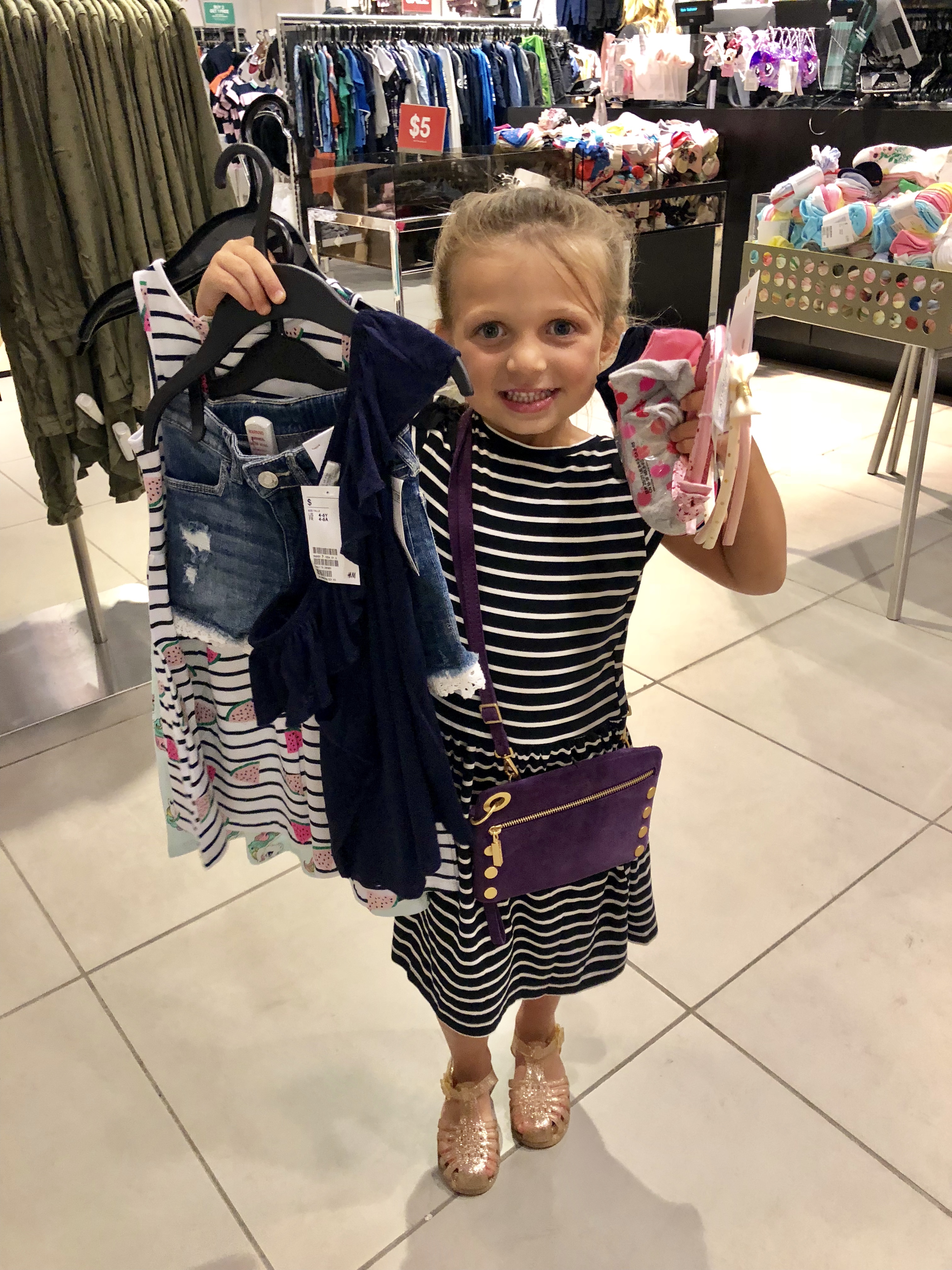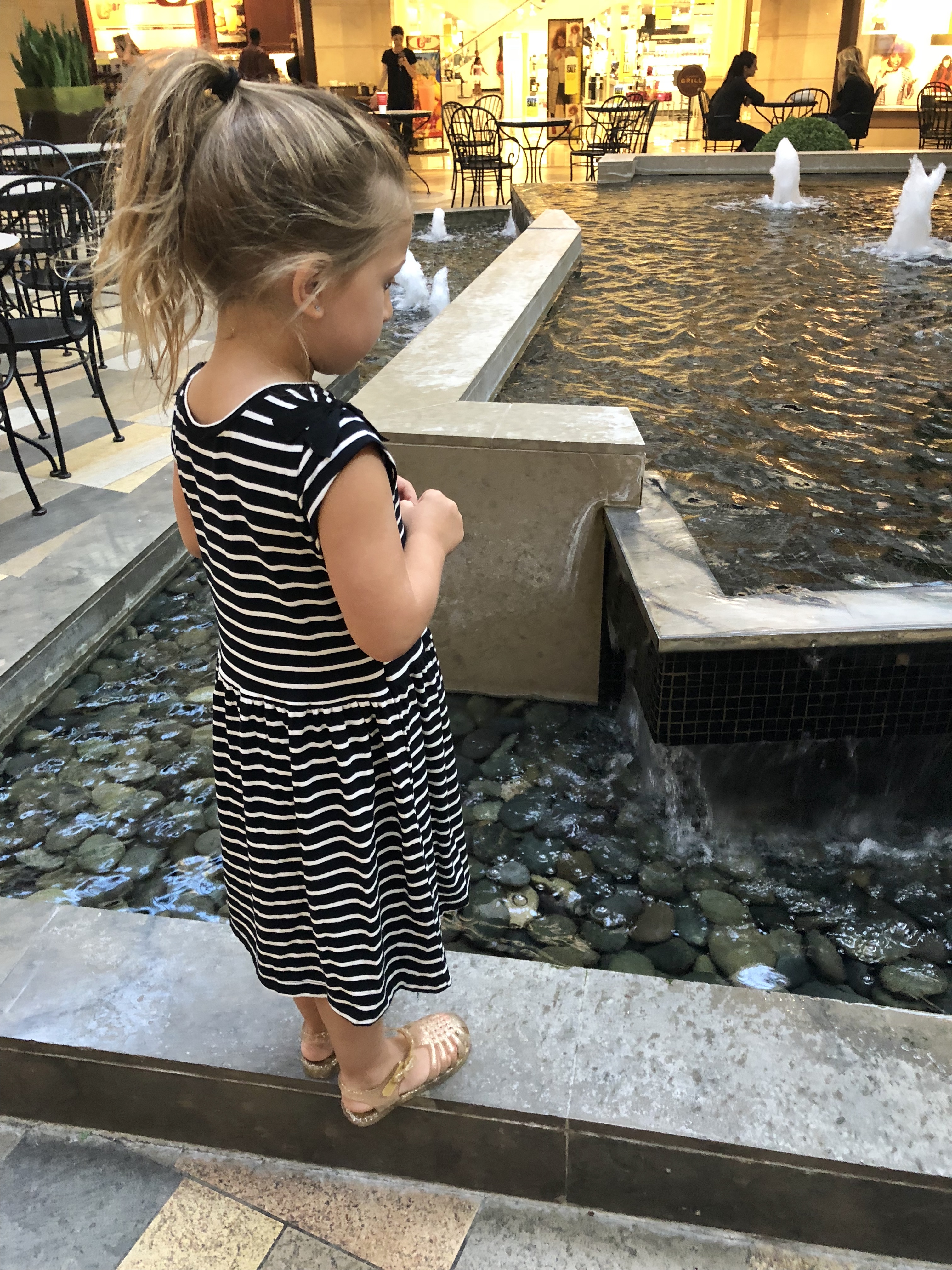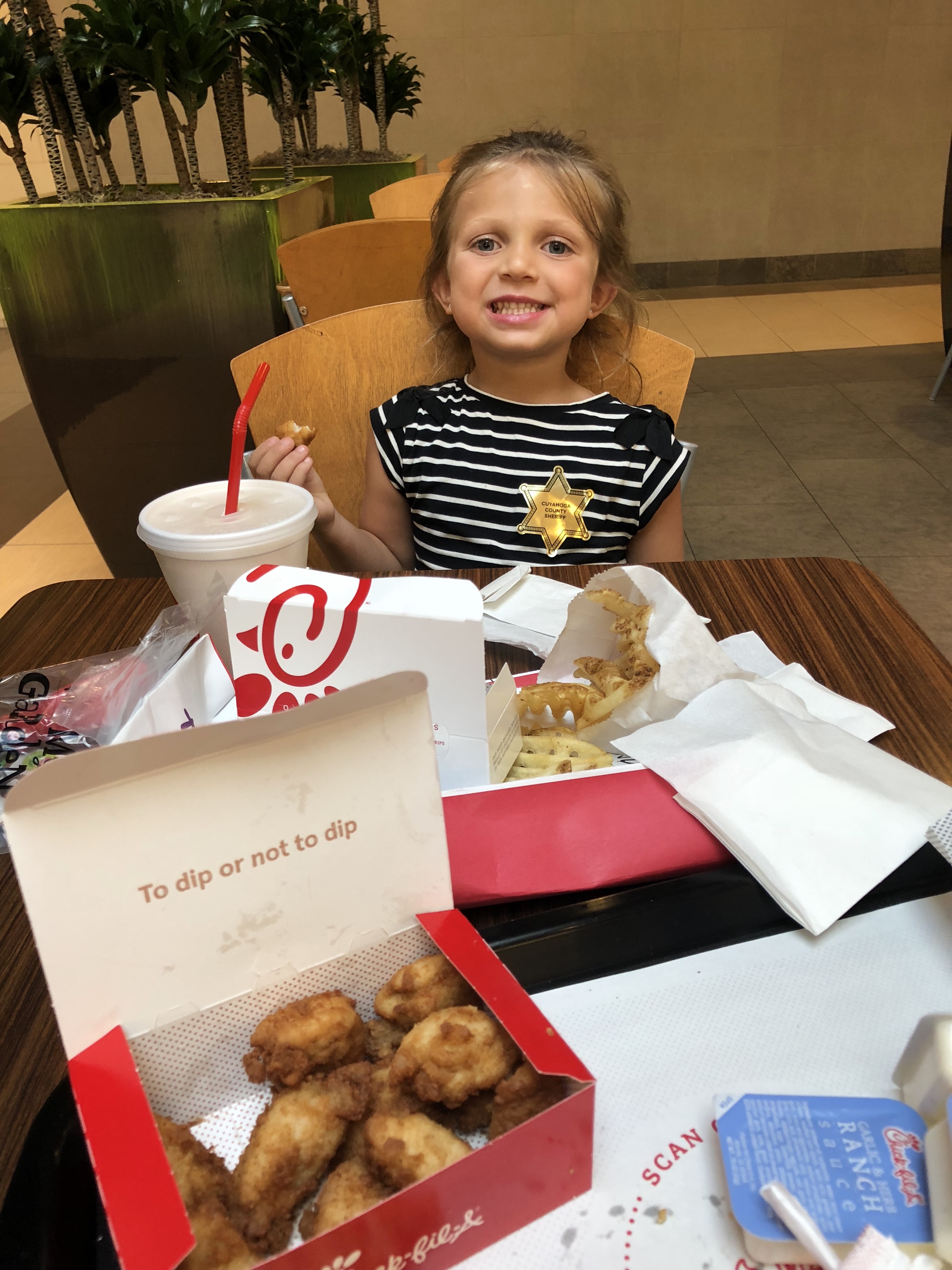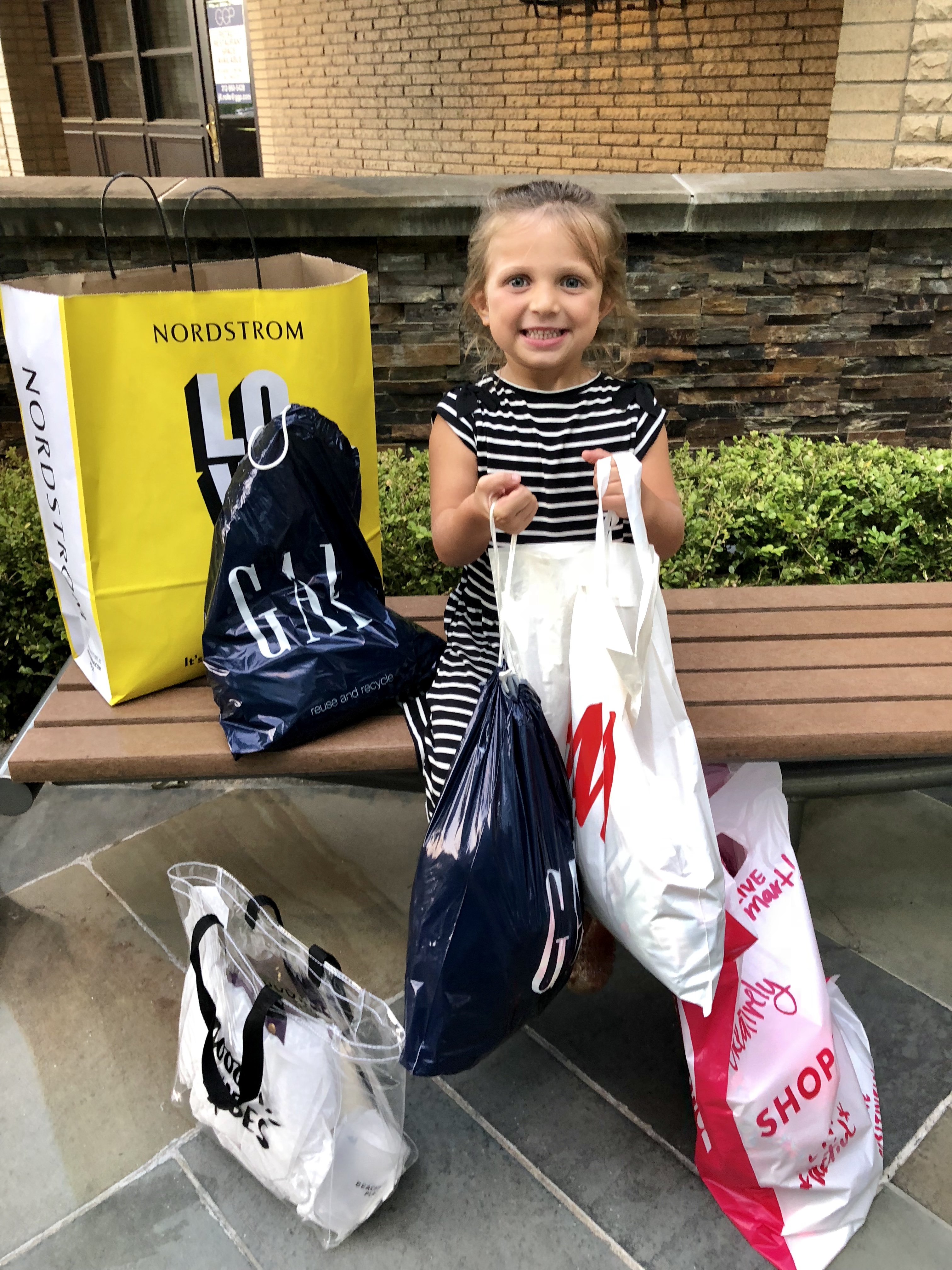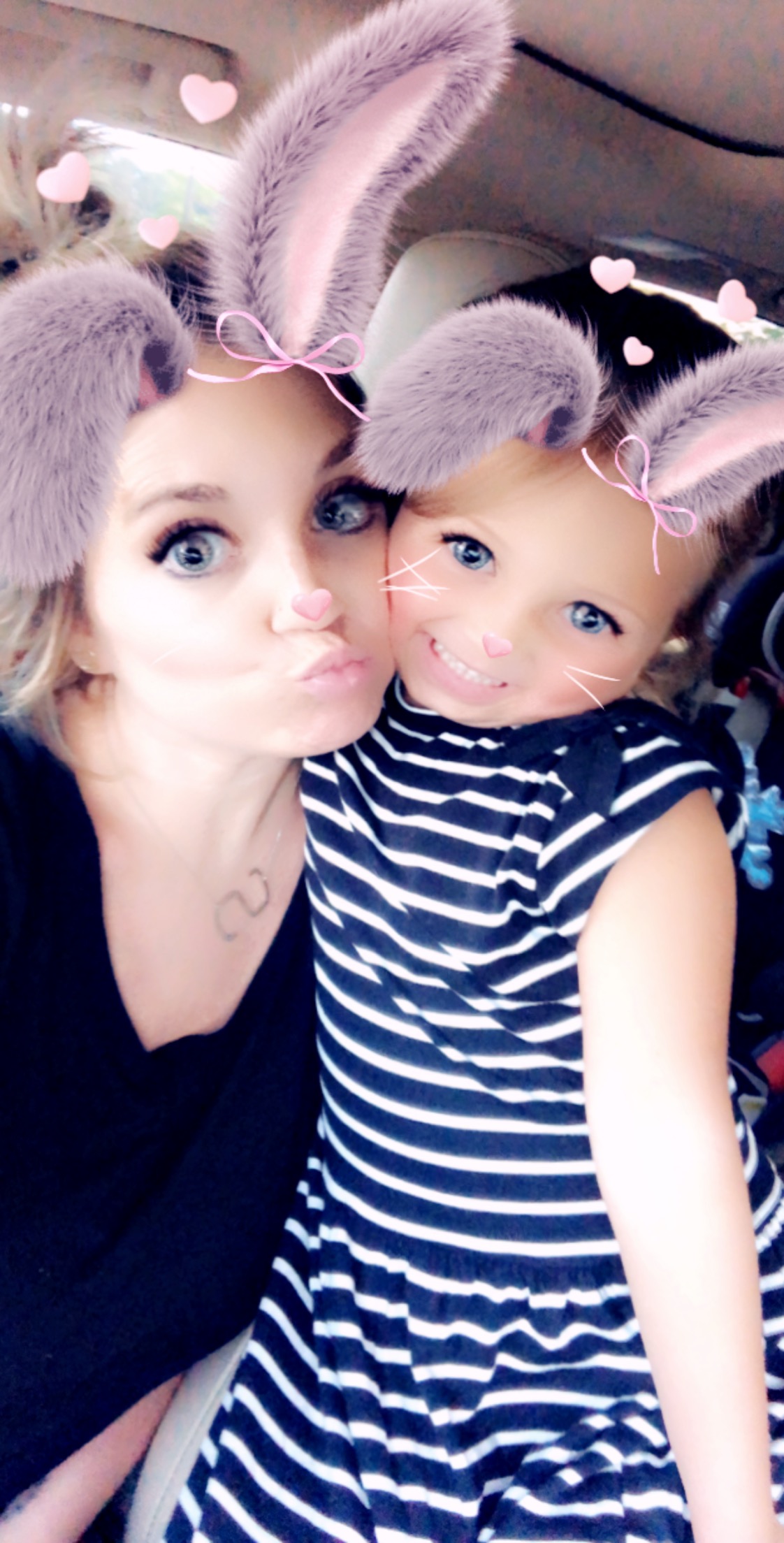 We also had a blast throwing coins and making wishes in the fountain, grabbing dinner at Chick-Fil-A, and then taking a treat home from Auntie Anne's Pretzels. Beachwood Place has always been one of my favorite shopping destinations, so it was super special to share a night out with my mini me. While doing one of our favorite things together…shopping!
Have you started back-to-school shopping yet?