Some of you may have seen my post,
Labor in Style
, where I introduced the idea of a birth skirt by
Binsi
.
As I was wearing this around the house the other day (no, I am not pregnant), I started really thinking about this skirt and the concept behind it.
I will be completely honest with you; I was a little skeptical about this item for a few reasons when I first heard about the company.
I wasn't sure if it was really necessary. I mean the hospital gives you a gown for free so why would I spend money on something like this? But then it hit me.
Labor and birth are so, so special. If you're only having one baby, it's a once in a lifetime experience. If you plan on having more than one, every birth is different. And as soon as that baby is born, it's no longer about you. So why not take a little extra step to make your day special?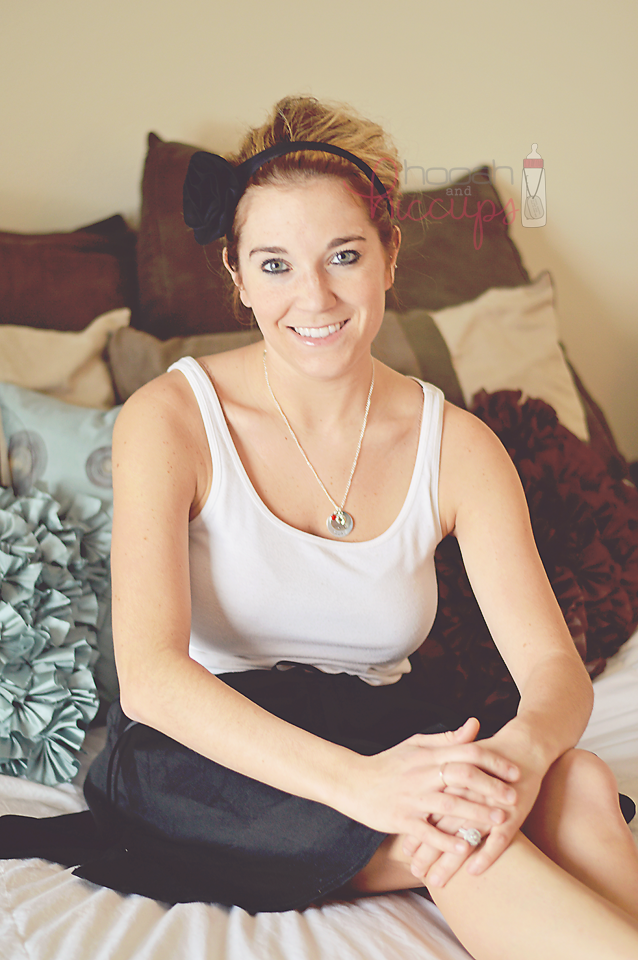 I was also concerned with the price. Shelling out $65 on a skirt for delivery seemed a little steep. But when you think about it, women spend hundreds to thousands of dollars on a wedding dress for their special day. Why shouldn't this be the same?
Labor isn't pretty. And unless you're hopped up on an epidural (you better believe I was), it doesn't feel good. So why shouldn't you feel comfortable and beautiful at the very least?
The skirt is a very lightweight but sturdy material. It has slits up the sides as well as snap buttons that button all the way down so that the doctor has access to everything, but also gives you the option of wearing this during pregnancy as well.
Sorry for this awkward shot; just trying to show you the slits up the side and buttons up the front!
And to top it off, it has beautiful "Blessing Beads" that can be strung on the drawstring. The card that comes with the skirt states that these should be given a "blessing" at the mom-to-be's baby shower prior to her special day. They are meant to be focused on during labor, to give strength and prayers. I think it's an adorable concept and truly meaningful to the mother during one of the most difficult moments in her life.
I personally would have never thought of getting a birth skirt prior to working with Binsi and am now so glad I did. I am so excited for the birth of our next child so I can put it to the real test!
Be sure to check out their
website
and browse all of the amazing items they have!
I was given this item as a gift to review. No other compensation was provided. All thoughts and opinions expressed are my own.
Caroline Jewel Boutique specializes in fantastic personalized items and gifts! Check them out today 🙂