St. Louis Weekend Recap (finally)
Happy Monday friends! I don't typically do weekend recaps (lazy? I guess) but I wanted to share our special reunion weekend with you! Yes, this was already two weekends ago and no I don't want to talk about it. Well, I guess I do, but I wish I was still with my hubs 🙁
Anyways, Nolan and I left for the airport bright and early on Friday. Like 5:45 a.m. early. I thought he would fall back asleep in the car but no way Jose, this little buddy was anxious to see daddy too. I condensed everything into one suitcase for TWO people and if you know me at all, you know that was a terribly difficult task. But I did it! So I managed to push a stroller with a kid and diaper bag, carry a purse, and drag luggage. That's some super mom sh*t and I'm totally going to give myself an award for that one.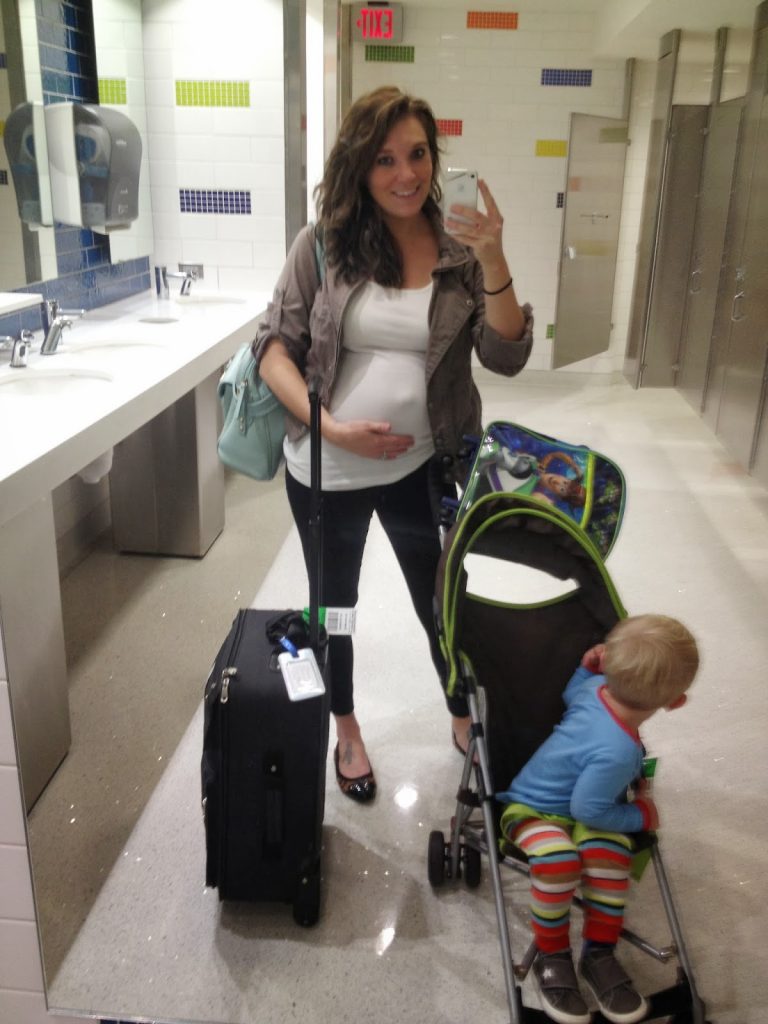 Suitcase. Check. Purse. Check. Diaper Bag. Check. Stroller and kid. Check. Bump. Check.
We made it to the gate with minimal time before boarding (all part of the grand scheme) and waited to get on the 1 hour and 34 minute flight to St. Louis. Someone got a little antsy and wanted to walk down the jetway and thankfully a sweet woman saw me and offered to bring my luggage down to gate check. She even offered to sit in my row and give the unlucky person next to us her seat (see, there still are good people in the world). But as luck would have it, there was NO one assigned in the seat next to us, so she returned to her seat and we had the whole row to ourselves. #winning again.
We arrived in St. Louis (only one small meltdown as we descended) and headed to the Zoo with my in-laws. It was seriously one of the nicest Zoos I have ever been to AND it's always FREE. My favorite part? A baby elephant… I DIE!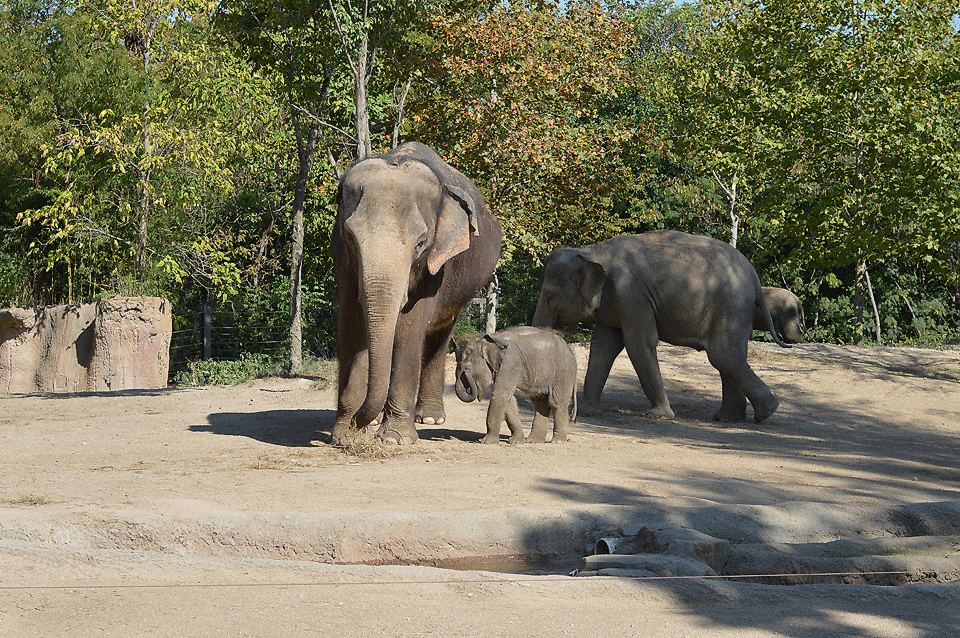 We headed back to the hotel for a nice nap and awaited Z's arrival. He rented a car and would be arriving in St. Louis that evening. The reunion was unreal; Nolan was SO excited to see his daddy!
We hung out at a soccer game and then… wait for this, went to a Drag restaurant. This was a complete mistake, as the restaurant we were supposed to go to was out of BBQ (didn't even know that happened but apparently it does). Hamburger Mary's, thank you for an experience we will never forget. And sorry Nolan, you accidentally attended Drag Queen Karaoke before the age of 2.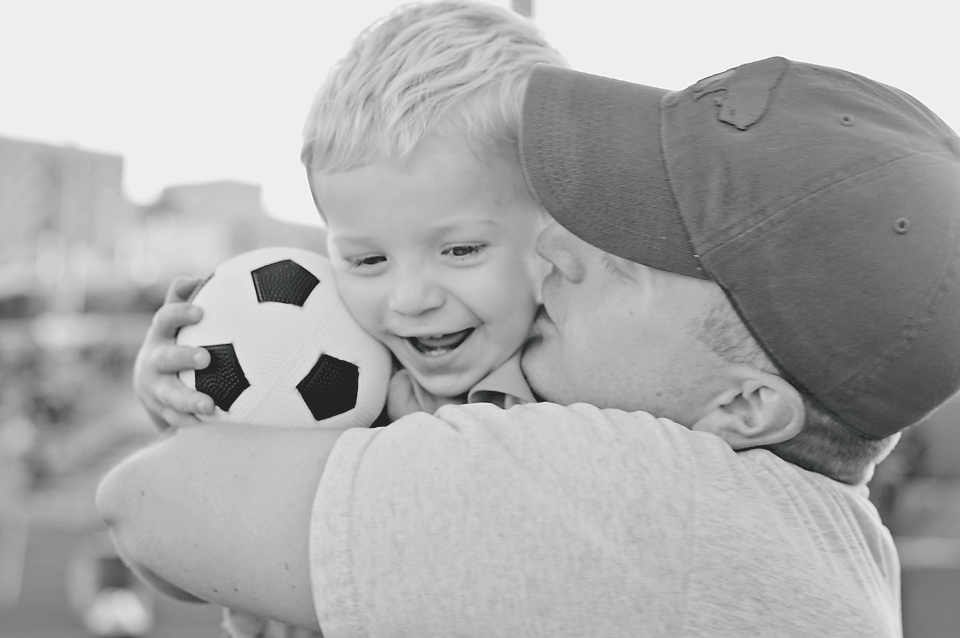 Saturday morning, we headed to the City Museum, and my mind was completely blown. It's an old shoe factory that was restored by artists as an interactive museum. There were 7 story caverns, climbing apparatuses on the roof, a ferris wheel, toddler town, and so much more. I don't even know how to explain it but I would seriously recommend everyone and anyone go check it out.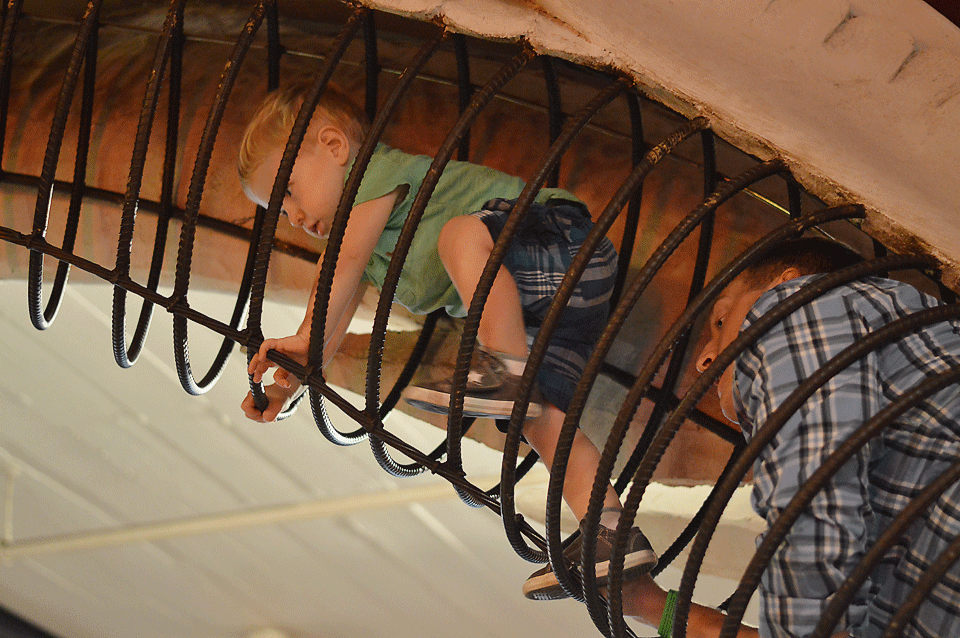 Climbing in the ceiling at the City Museum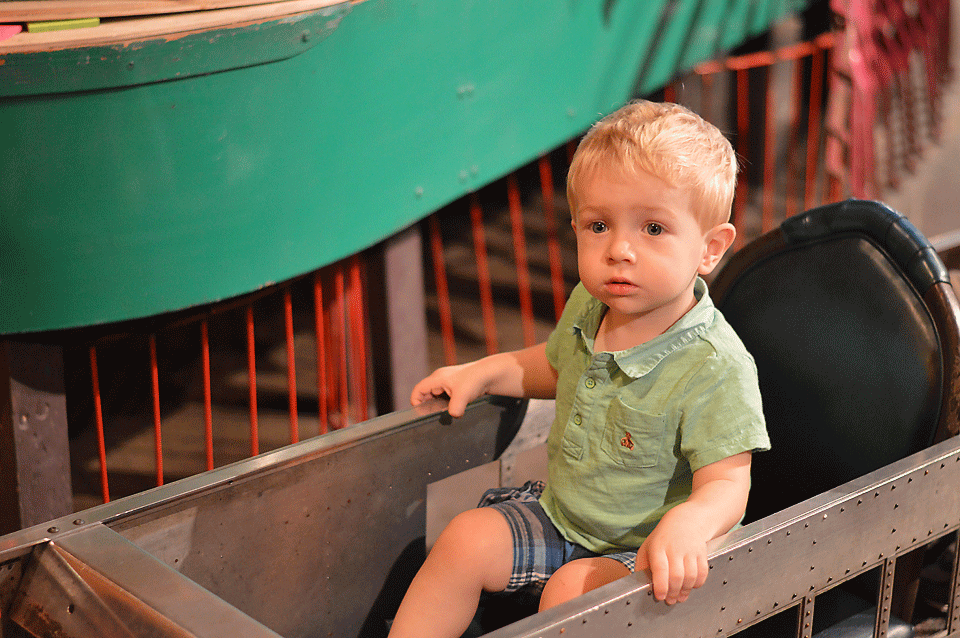 Riding the train in Toddler Town at the City Museum
There was a fall fest in the street on the way back to the hotel but little one needed a nap and would not cooperate. So our little family ordered room service and watched football in our room. We napped for almost three hours (clearly we needed it) and woke up refreshed and ready to explore more of the city! We walked to the Arch and played in the park (unfortunately it was closed due to the government shut down), and then headed back to the hotel for another picnic on the bed.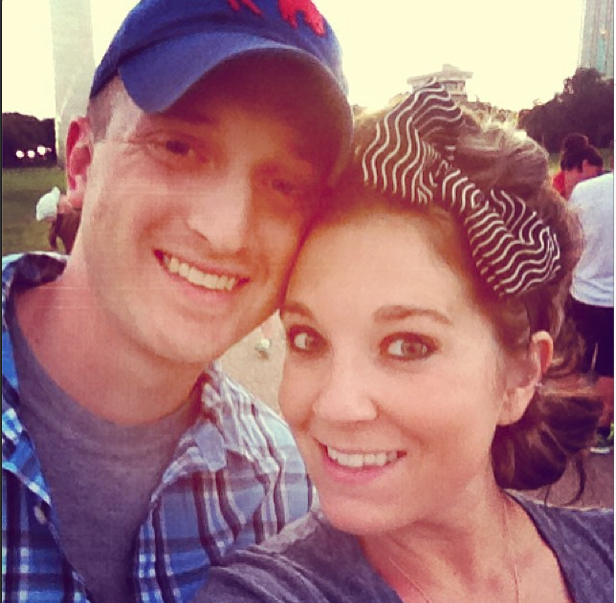 Fun at the Arch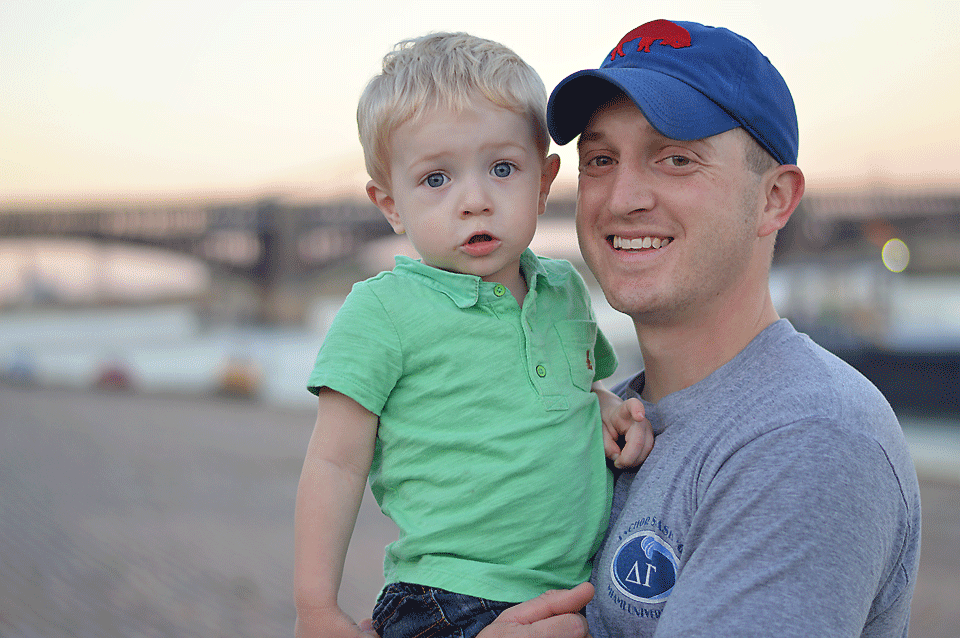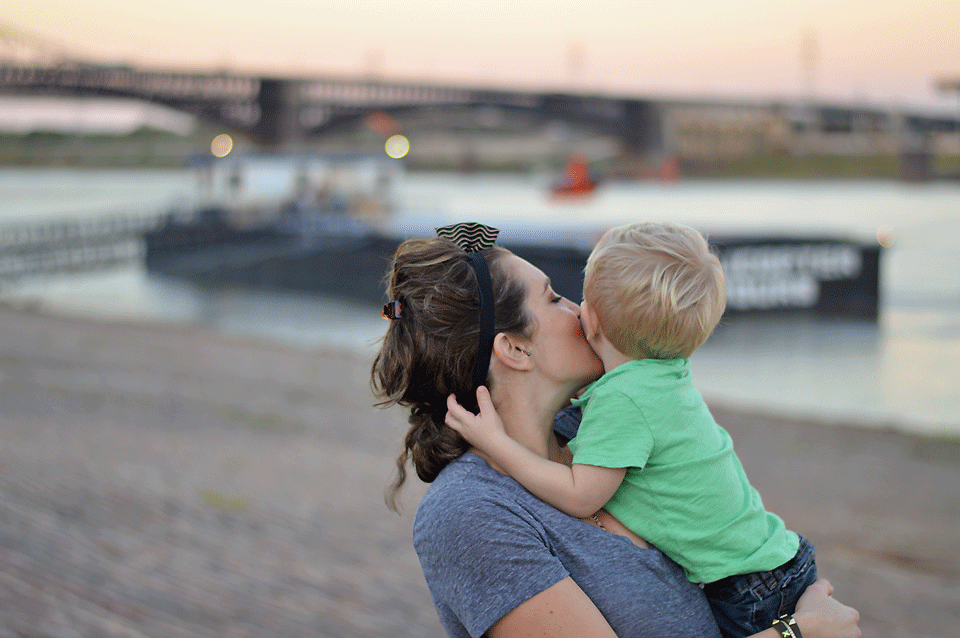 Sunday morning was brunch with Zach's family, followed by visiting a friend at her new home. Her husband plays for the St. Louis Rams and it was pretty neat to watch the game with a lot of the players' wives. They had SUCH an exciting game and it was so fun to see them all celebrating the win!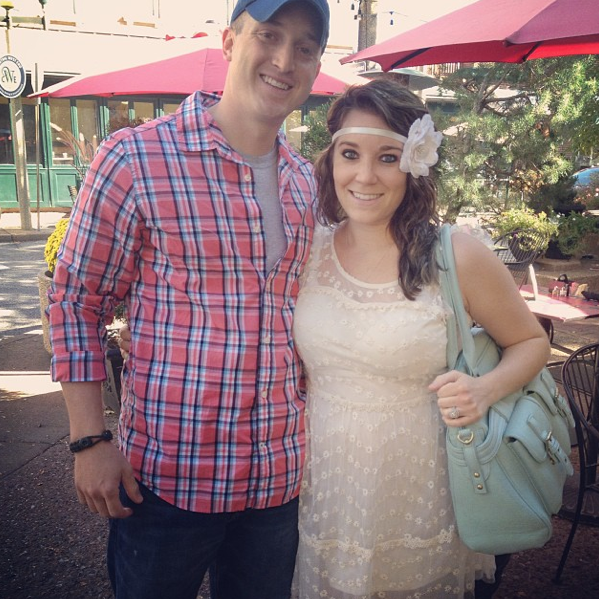 Brunch at The Wildflower
Because Z is going to be wearing "civilian" clothes for work, he applied for a free suit from
Jos. A. Bank
through the
Gary Sinise Foundation
. For anyone in the military who would like more info, be sure to read all about it here. I think it's absolutely wonderful they offer these to our hardworking troops 🙂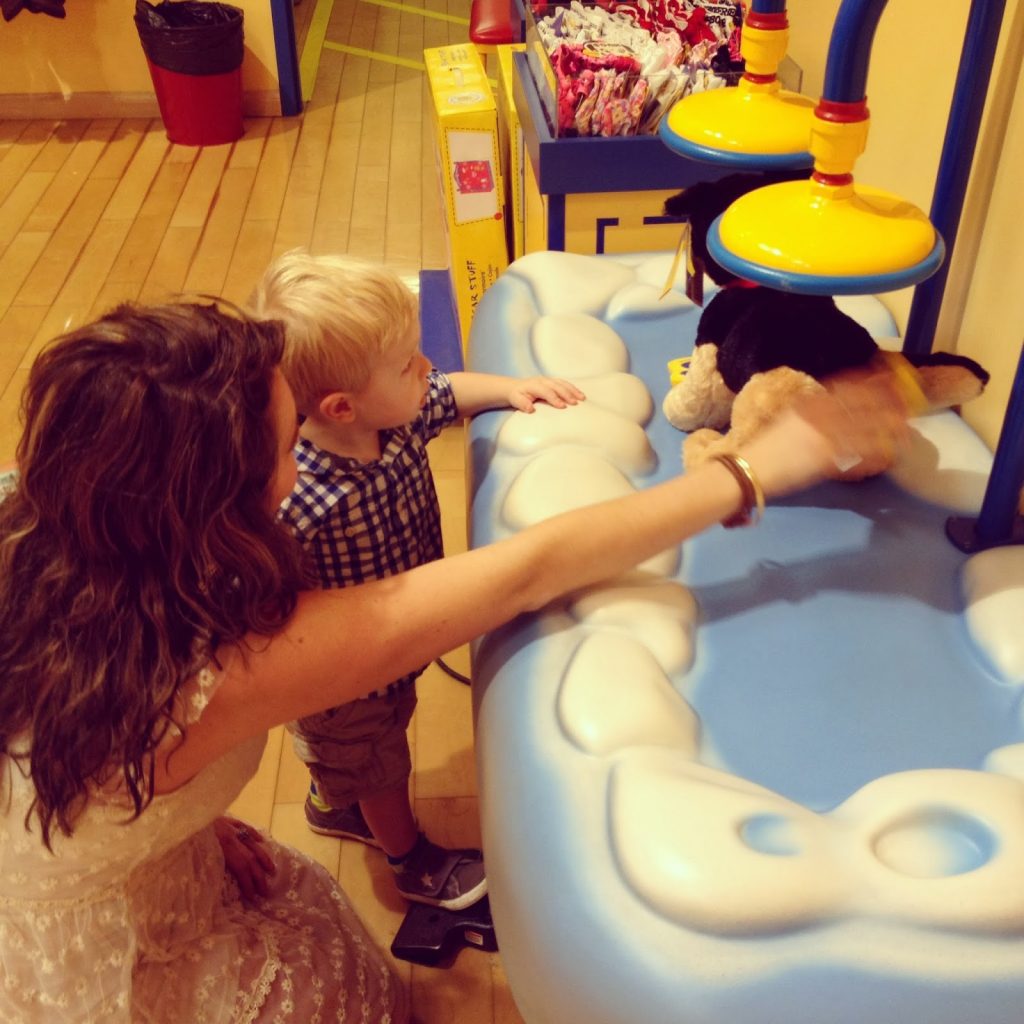 Build-A-Bear
Since Z did some shopping, I of course had to hit the mall as well. We headed to the St. Louis Galleria and walked around until Bubs fell asleep. But prior to nap time, we hit Build-A-Bear Workshop so I could record my voice in an animal. I saw a woman on Pinterest who created a Big Brother kit for her son before she went into labor with her second and this was on my list of things to do. More to come on that at a later date!
For dinner, we headed to our friends' house (someone I knew from high school and one of Zach's college buddies who are engaged…small world, right?) and enjoyed a little backyard BBQing. We had such a great time catching up and seeing them 🙂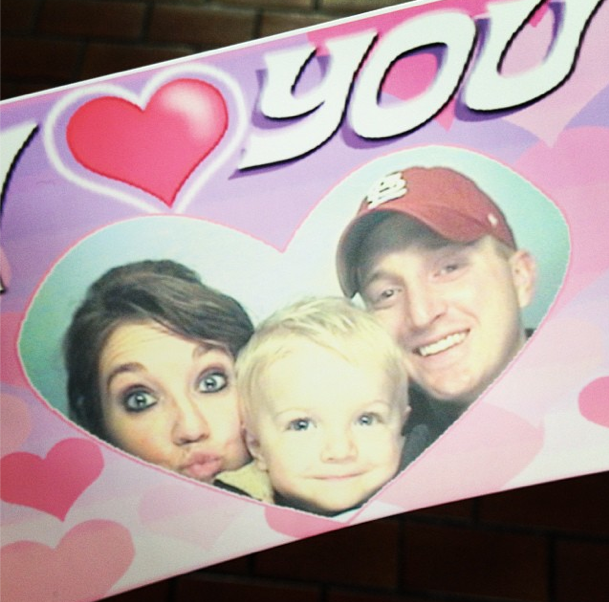 Photo booth fun
On Monday, we headed to Union Station and just walked around since they weren't open yet (my bad for not checking times). This photo cracks me up and I will always remember squeezing into a train photo booth to take it. It's the little things like this that make me smile and miss spending time together the most.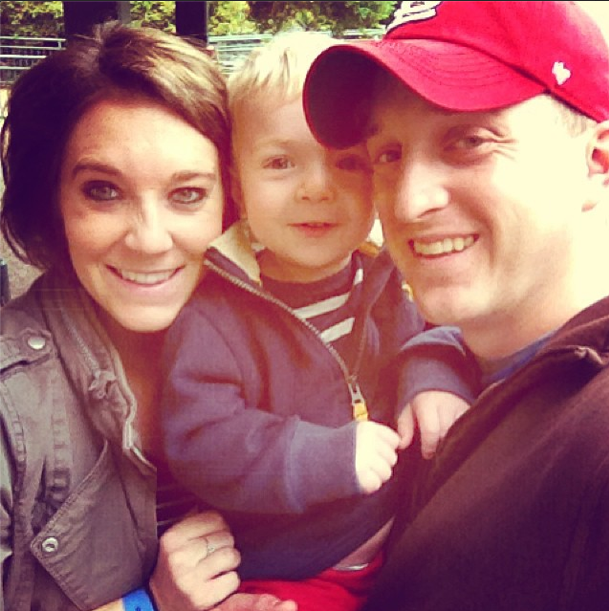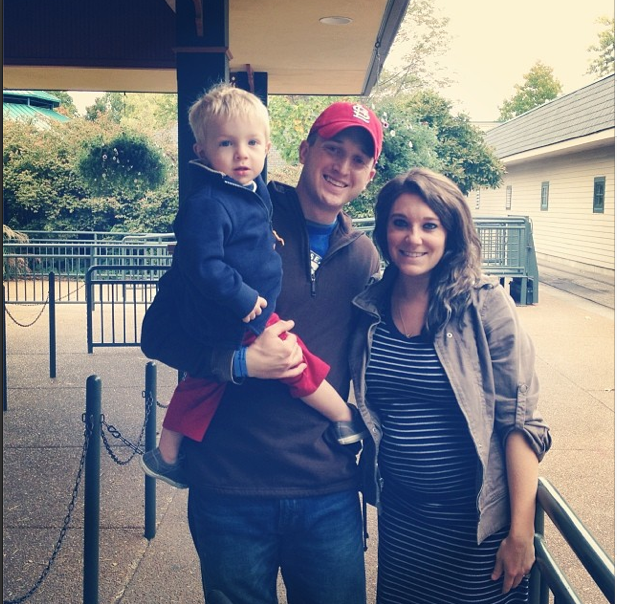 We had a lot of time before we needed to be back at the airport and decided to head back to the Zoo since Z hadn't been with us before. We rode the train, played on the carousel, and just enjoyed some precious family of three time. We stopped back at the mall for lunch (which we ended up shoving down and taking to go because someone woke up from their nap in the stroller) and left for the airport.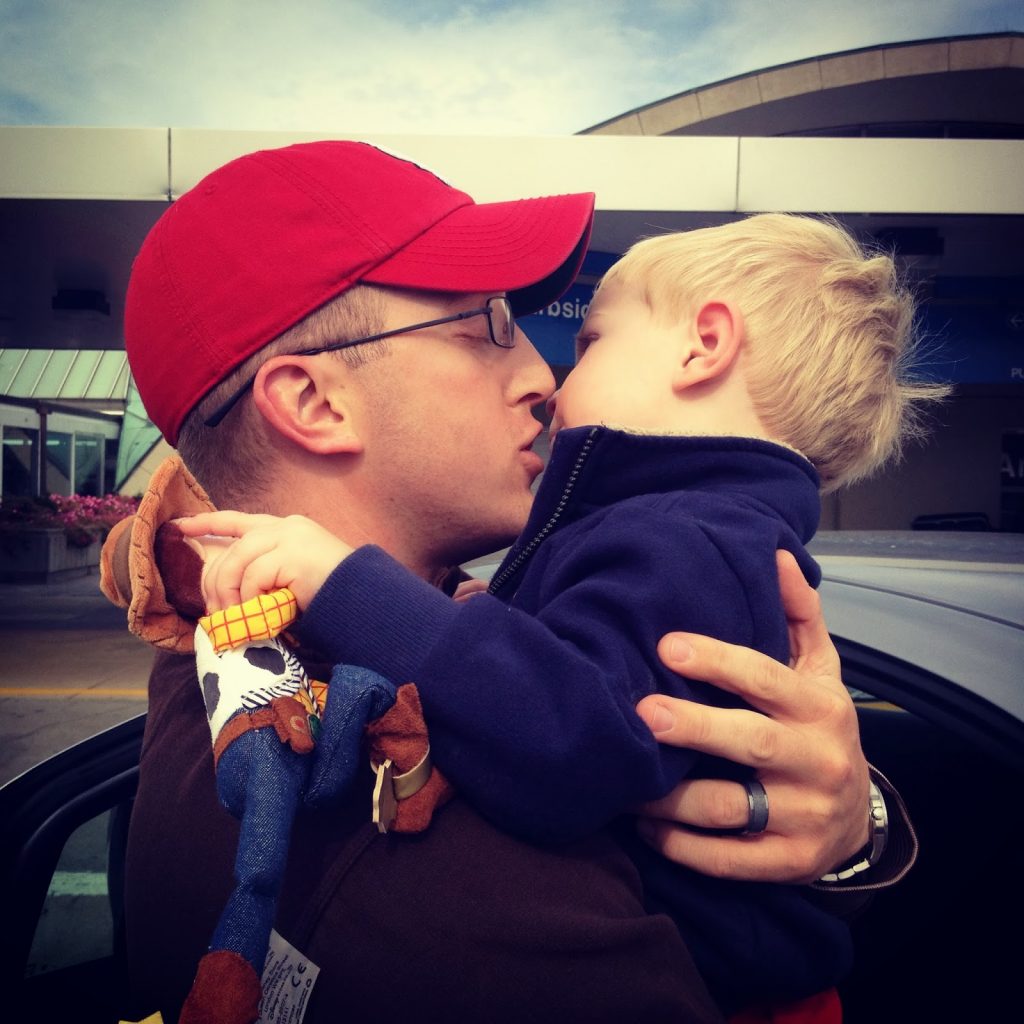 This is the hardest part…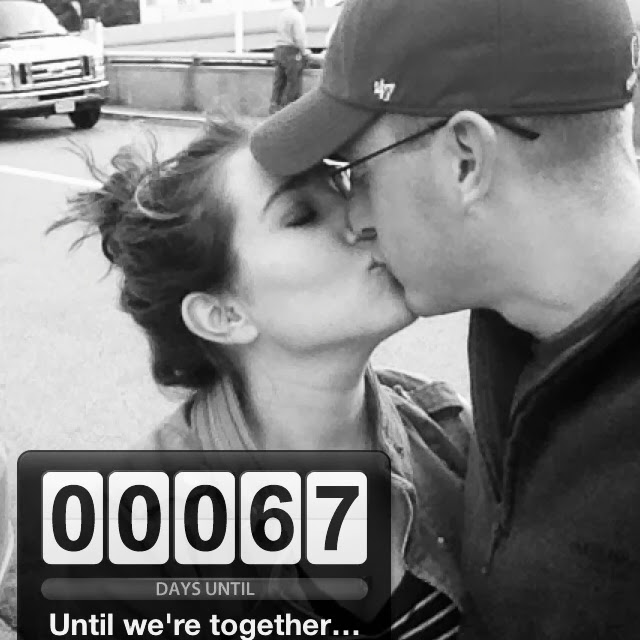 Our last kiss for 67 days…
Goodbyes never get easier and I cried like a baby when we had to part ways. Nolan threw a fit at security which made me cry again and we had the worst plane ride of my life. The guy next to me was huge and should have had two seats to himself, and trying to hold/occupy Bubs on my lap with a dead Kindle Fire was terrible. Needless to say, we will NOT be flying anywhere for awhile.
But overall, it was a great weekend and I couldn't have been happier to see my love. Only 9 more weeks and we will be reuniting for good 🙂

"Be sure to check out this FREE app.. a must have for military life!"