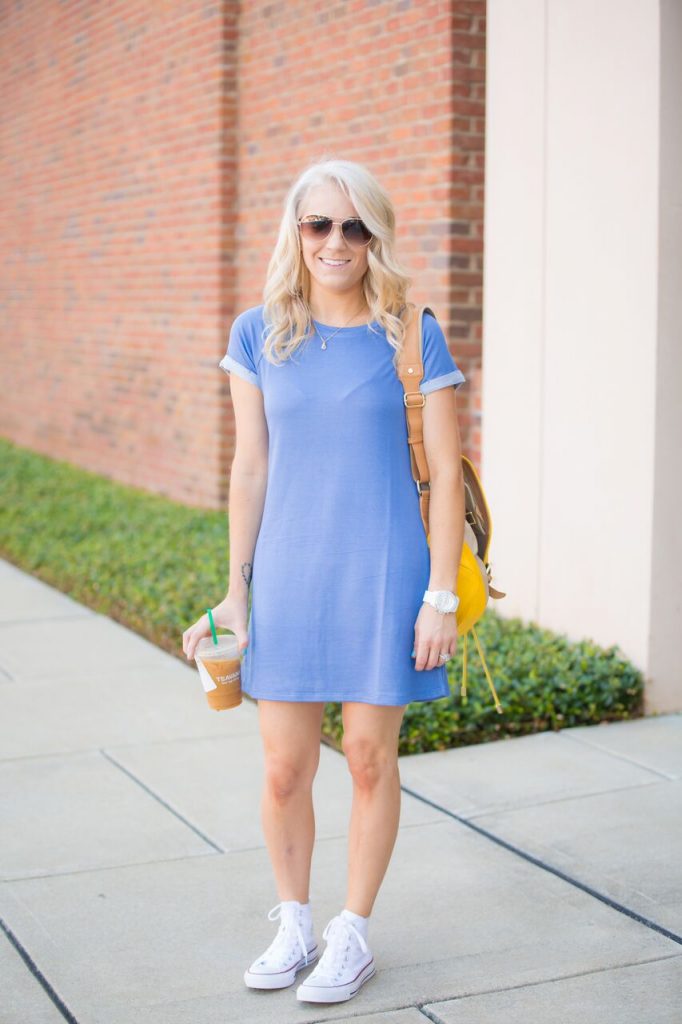 I love a good challenge. You know those Splurge vs. Steal or Pinterest copy attempts? They're fun right? We can't all live off a Pinterest board so it's fun to take things as inspiration and interpret them in or own way. So when I heard about the How We Wore It style challenge with Deidre Emme and some other fab bloggers, I couldn't wait to participate.
Here was our inspiration photo:
And here's the look I came up with :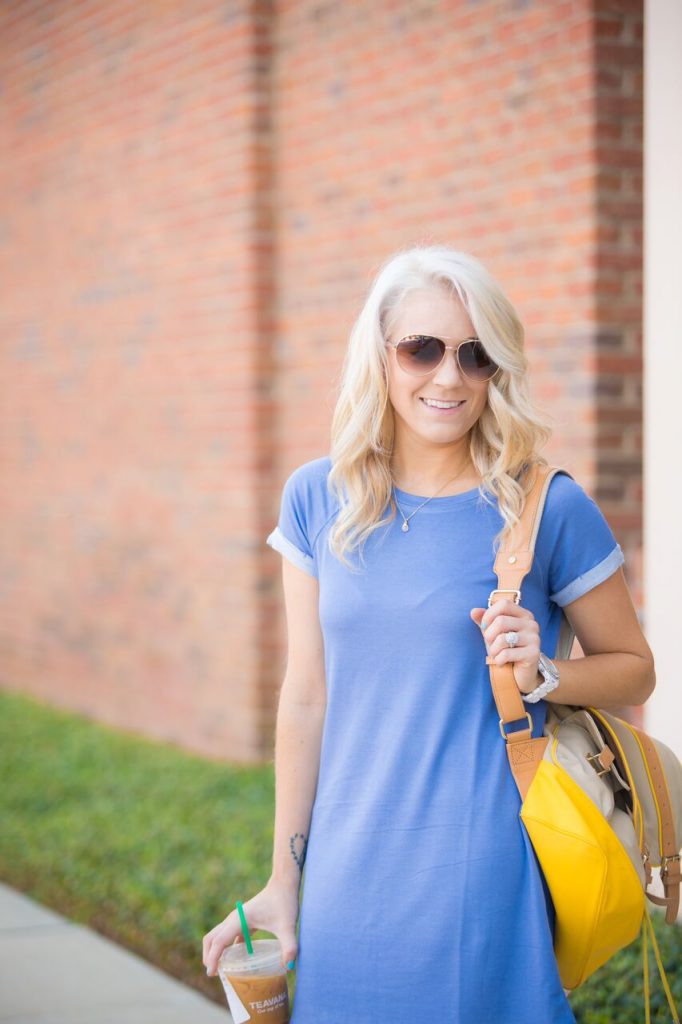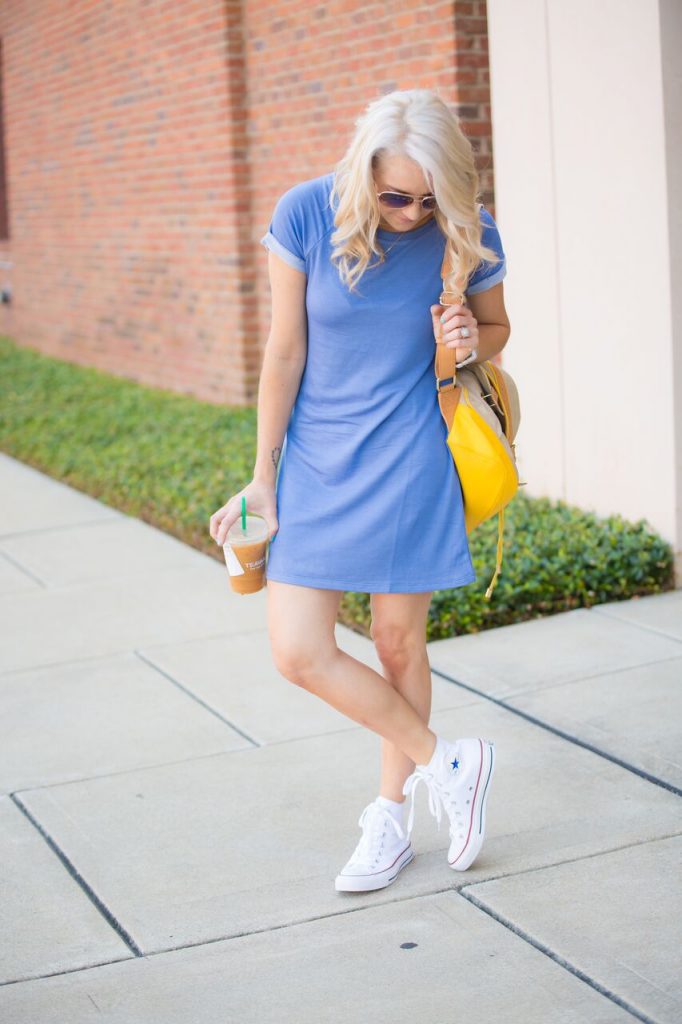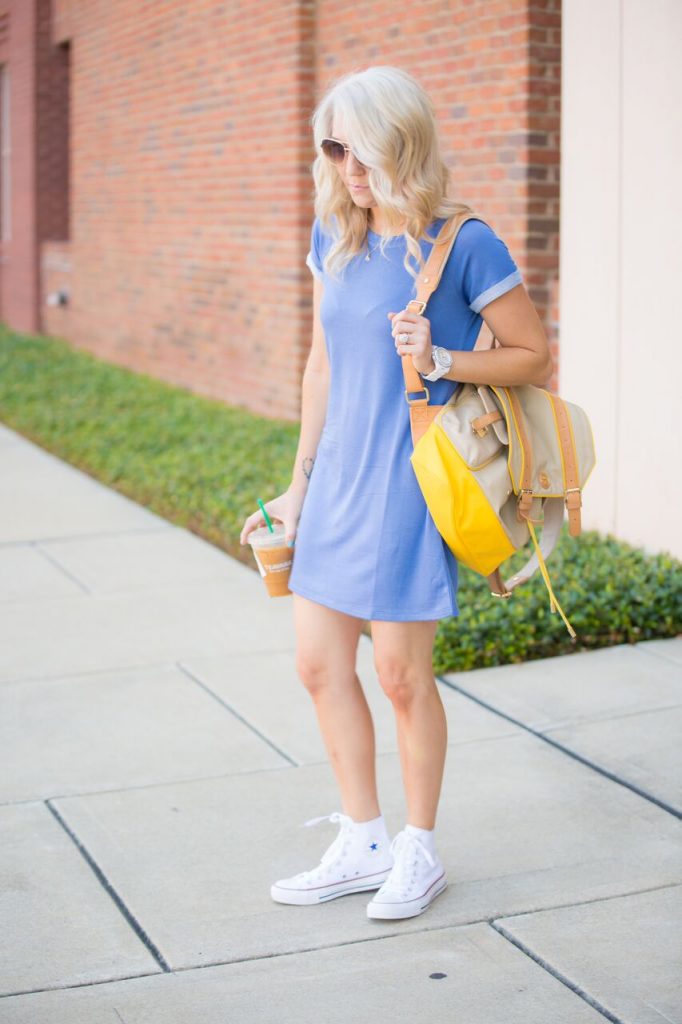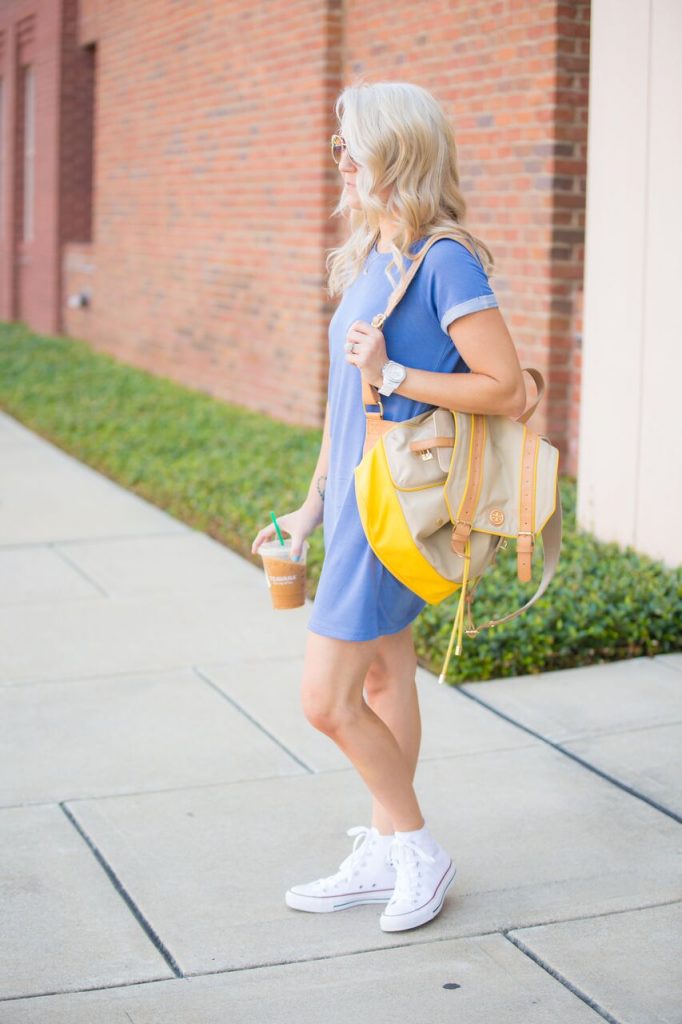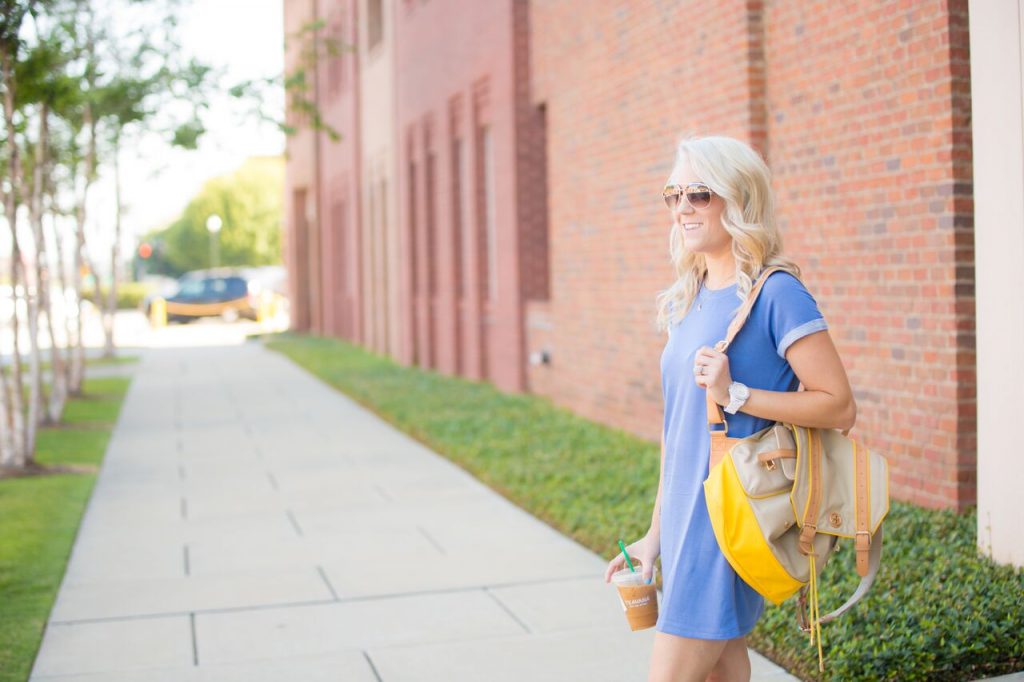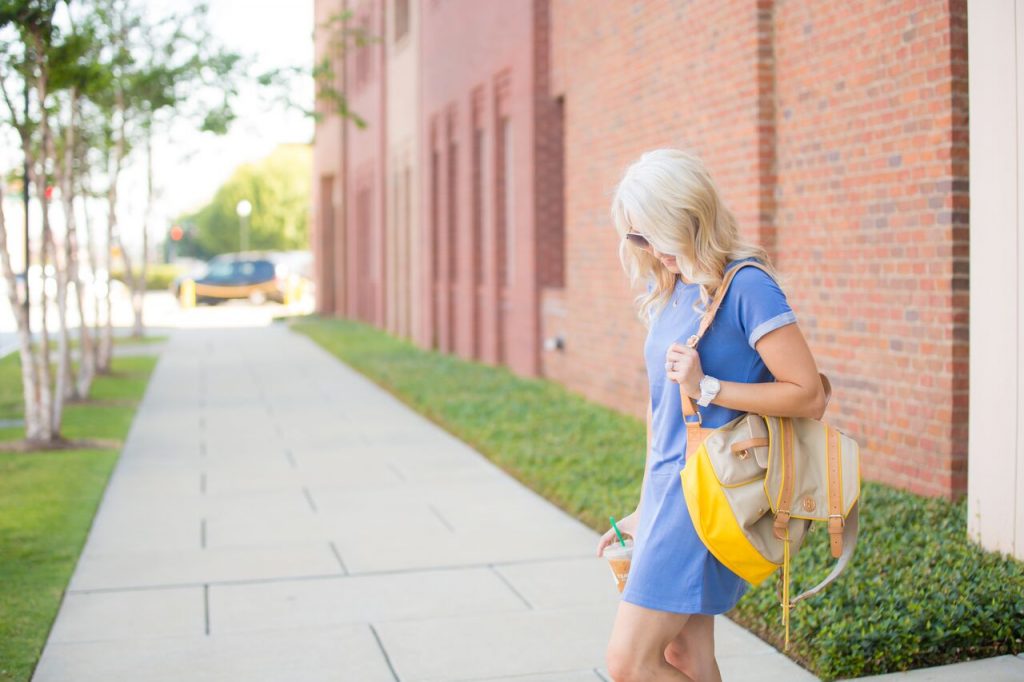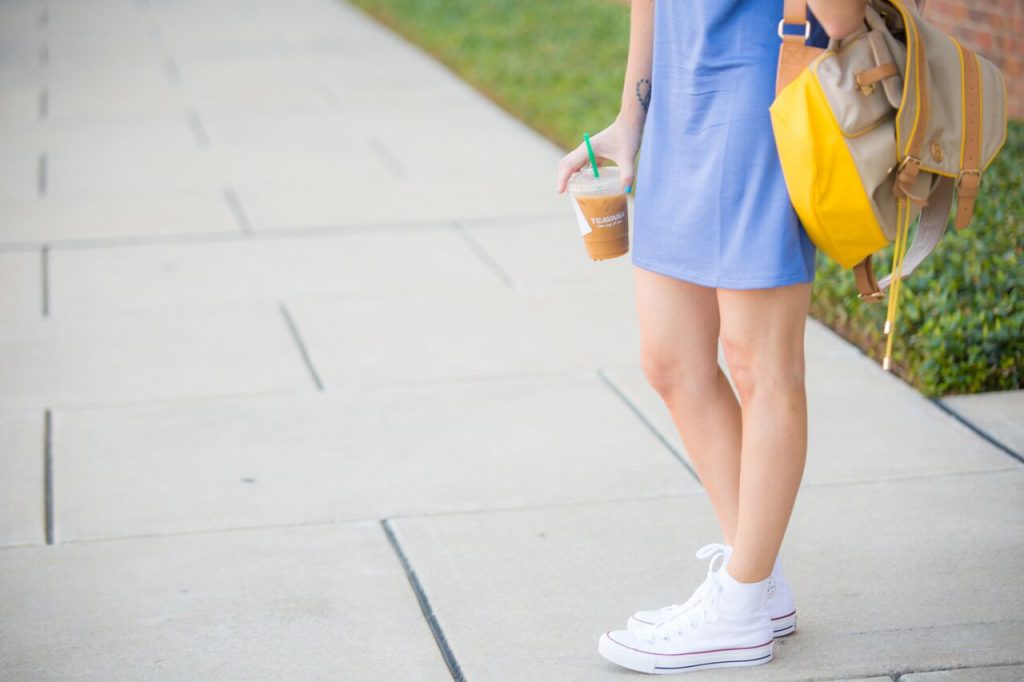 This month's theme was workout gear/relaxed look aka Sporty Spice. I don't typically wear workout gear out unless I'm going to or coming from the gym, but I do wear sneakers with a lot of outfits these days, especially dresses. I would never have thought of wearing sneakers with a dress until recently, but now I absolutely love doing it. It's so practical for me to wear the two together when chasing after my kids and running errands all day, not to mention it's extremely comfortable. Don't get me wrong, sandals aren't exactly a bad thing (especially in this 900 degree Georgia weather), but there's just something about dresses and sneakers that I love. Not to mention Chucks 🙂
I also chose this dress because it's a t-shirt material, so although I'm not rocking workout gear, this dress is super airy and perfect for summer months.
So now that I've shared my take on the outfit, go check out the other babes who styled theirs as well!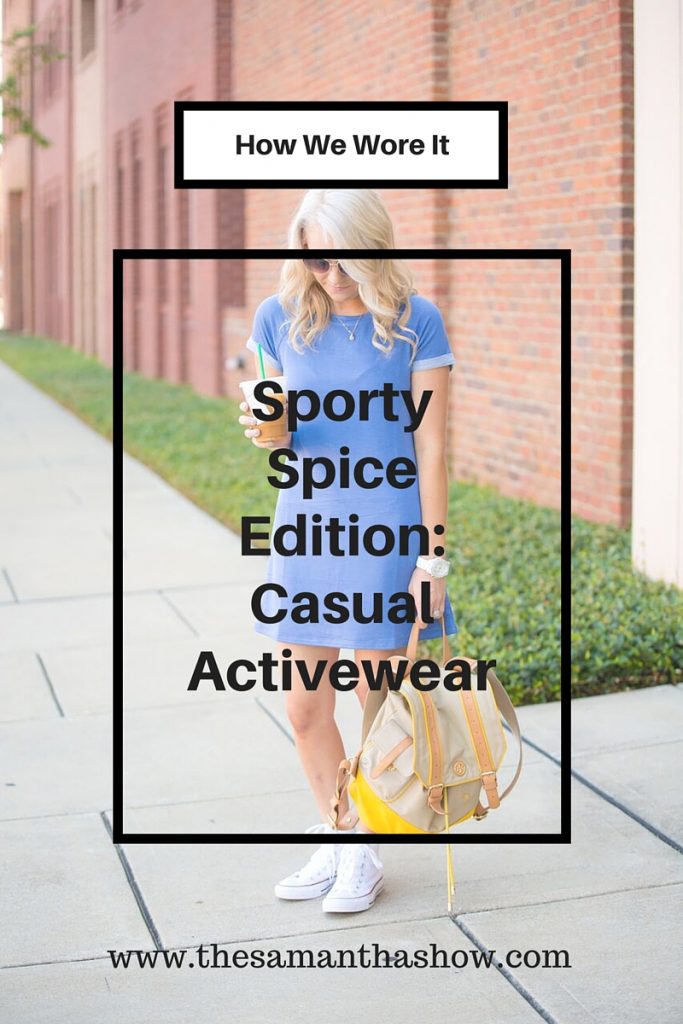 But I have some more exciting news for y'all!
One of the biggest sales of the year is around the corner and we want you to be ready for it! Enter below up to 101 times for a chance to win a $1225 gift card to Nordstrom just in time for the big Nordstrom Anniversary Sale!!! Just think of what you could buy with this!! Complete 1 entry, or 101 entries, but the more times you enter the better chance you will have!
*Giveaway ends on 7/13 and winner will be announced on 7/14 (the first day of the Nordstrom Anniversary Sale.) Must be 16+ years older to enter. International entrants welcome. Please keep in mind that you can not complete more than 101 entries, and that we can tell if the same person uses multiple emails to enter. ALL ENTRIES WILL BE VERIFIED, so make sure to hit 'FOLLOW' or 'LIKE' to complete each entry.
Nordstrom Anniversary Sale Gift Card Giveaway
Good luck!
Photo credit: Amy Hess Photography