This post is sponsored by Burley as part of their #MothersOfNature program. All opinions are my own.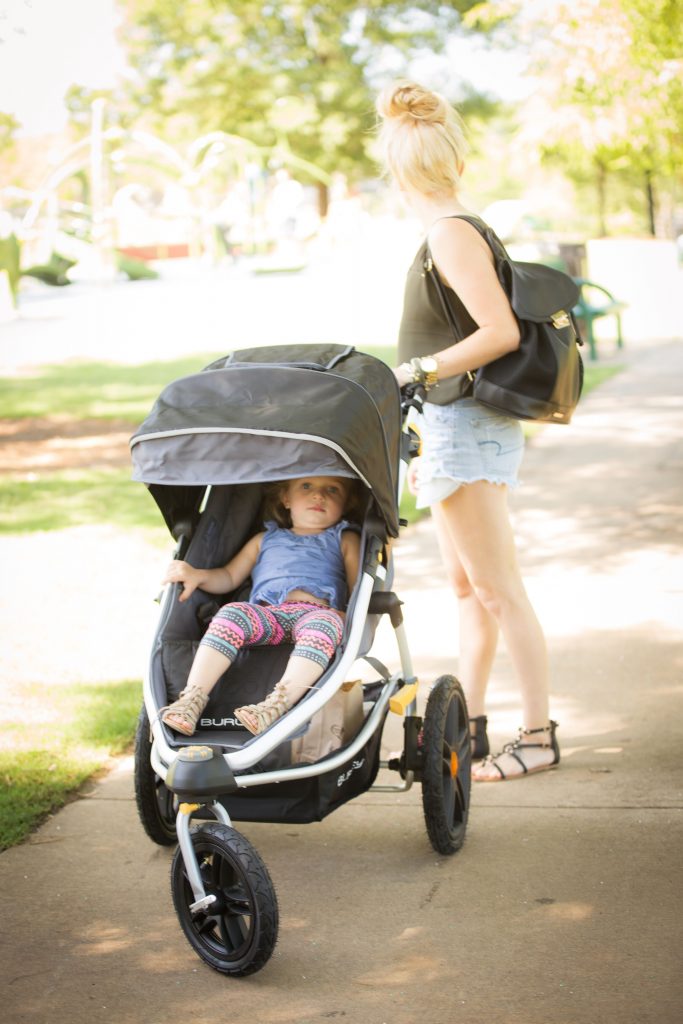 I'm not sure if it's because it's our third summer here or if it's because I quit trying to fight it and have just embraced it, but the heat in Georgia hasn't been too traumatizing this year. I've learned when to leave the house and when to stay in the air conditioning. When to avoid certain places and when to venture out. Of course I figure this out right as we're on the verge of moving but hey, it always happens like that, doesn't it?
But they just built a new playground downtown near the river and we love getting donuts, burning some energy, and enjoying the (slight) breeze from the water. There's also a splash pad right next to it so if it gets too unbearable, we can hop right into there. We love to just walk along the river and let the kids look for fish, watch the fisherman and the zipliners and whitewater rafters. It's about as adventurous as we get! (Although I did zipline a few weeks ago and it was a lot of fun!) I'm really going to miss this place when we move so we've been trying to soak up the time we have left here and make lasting memories.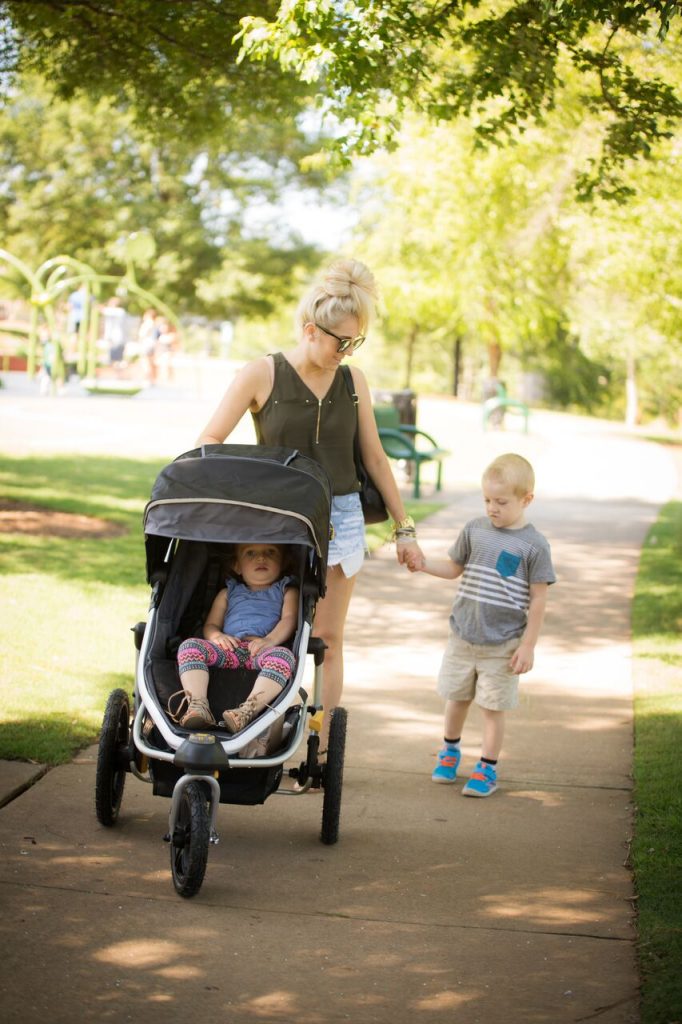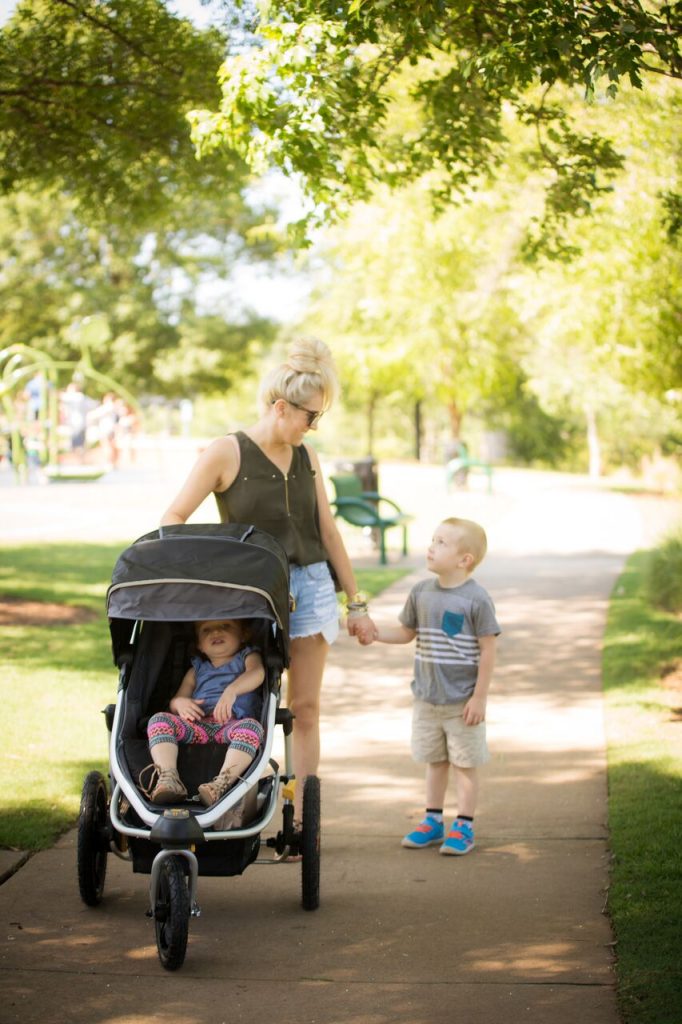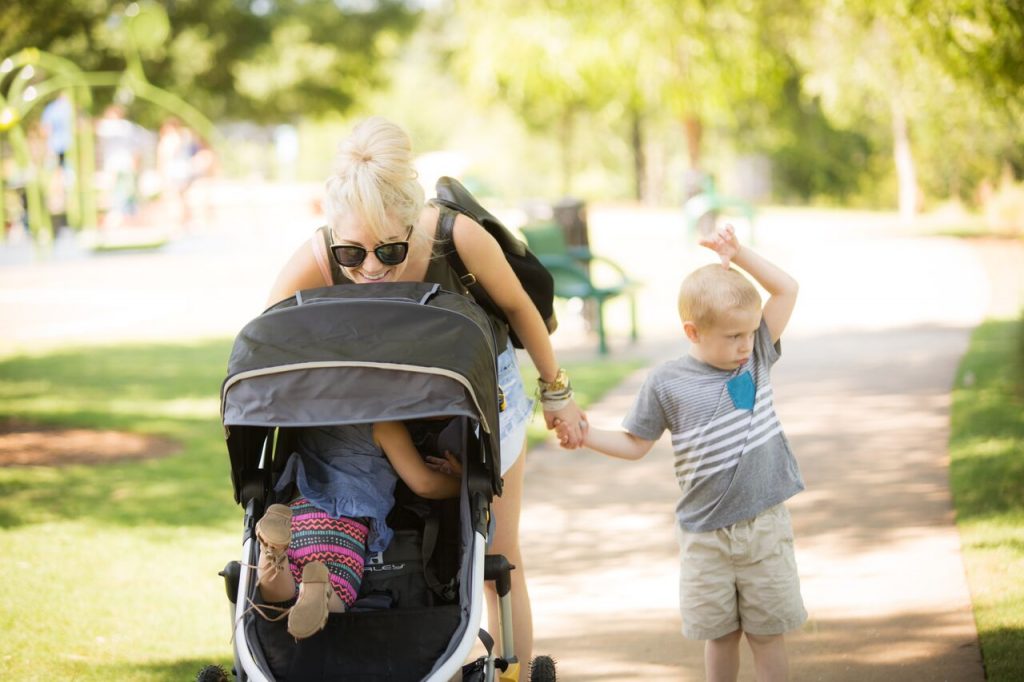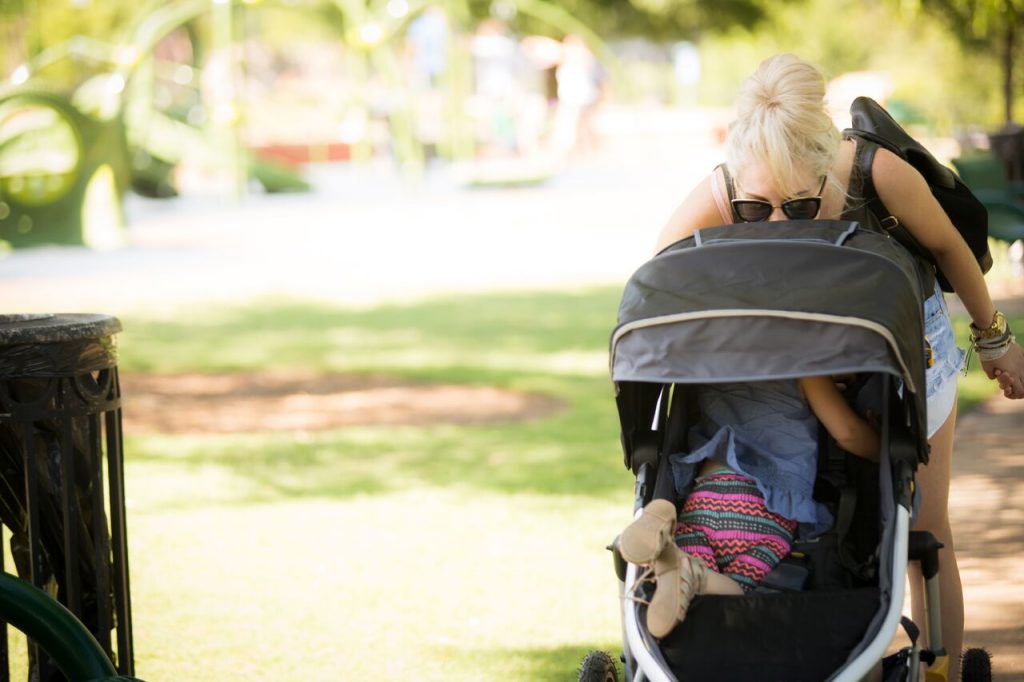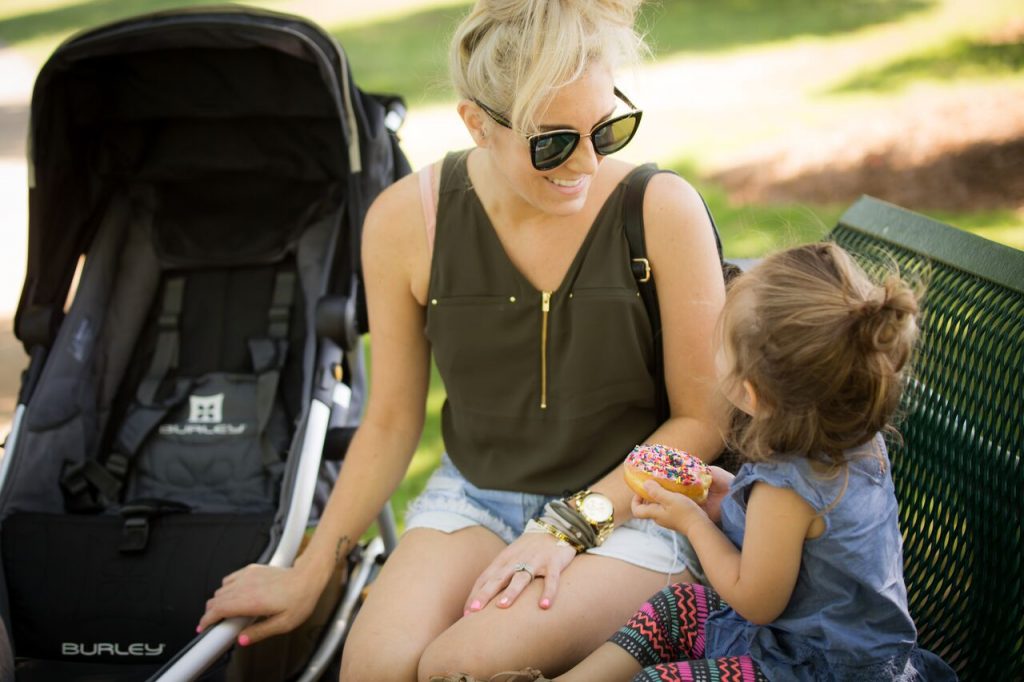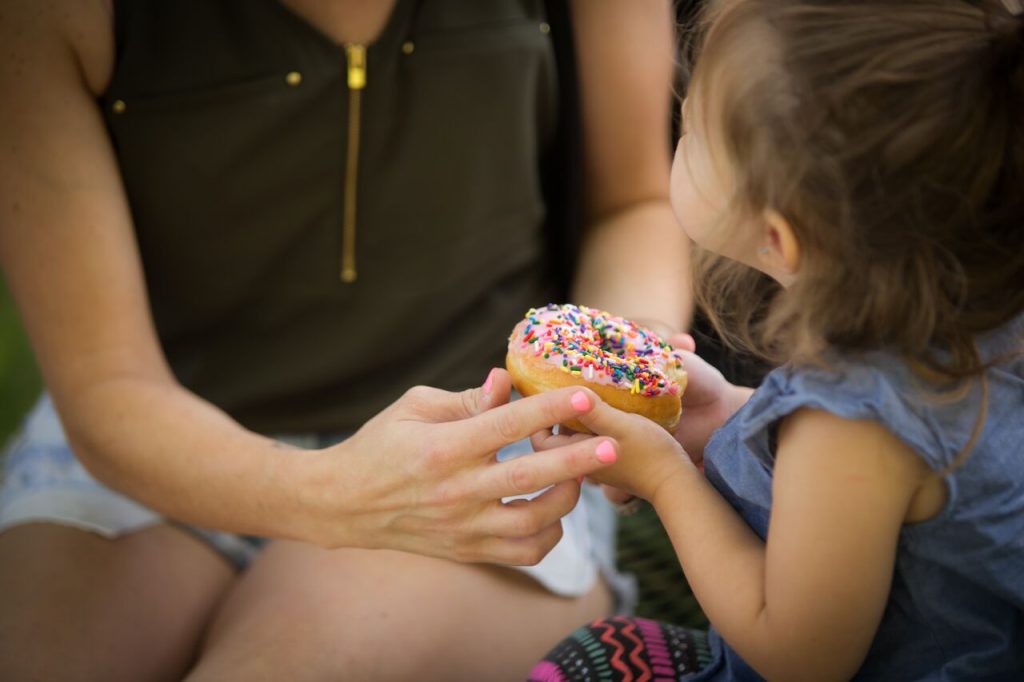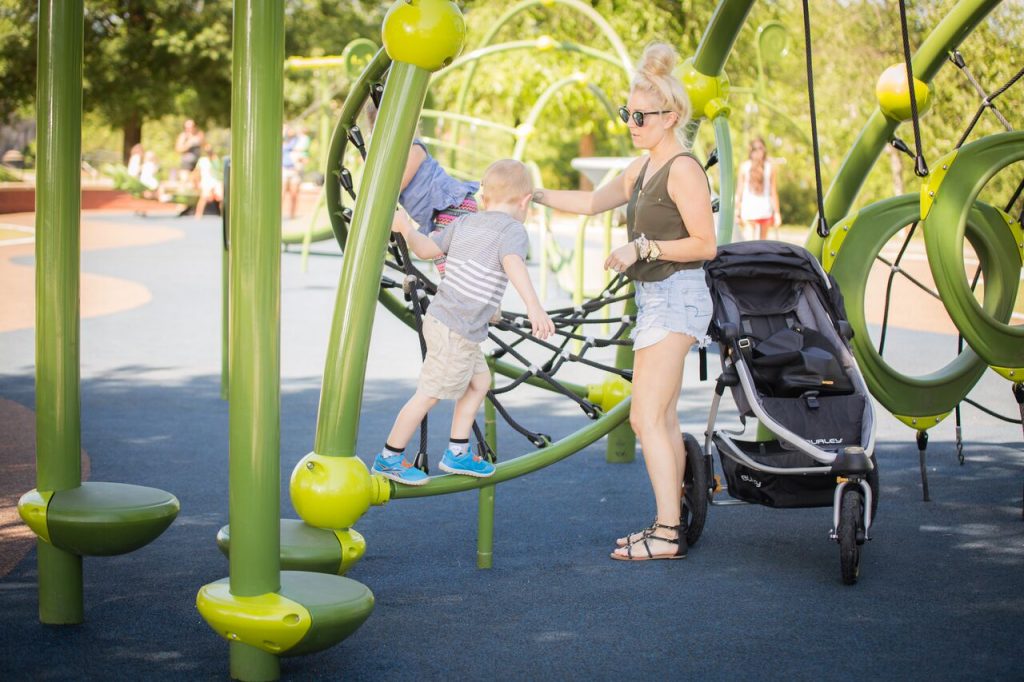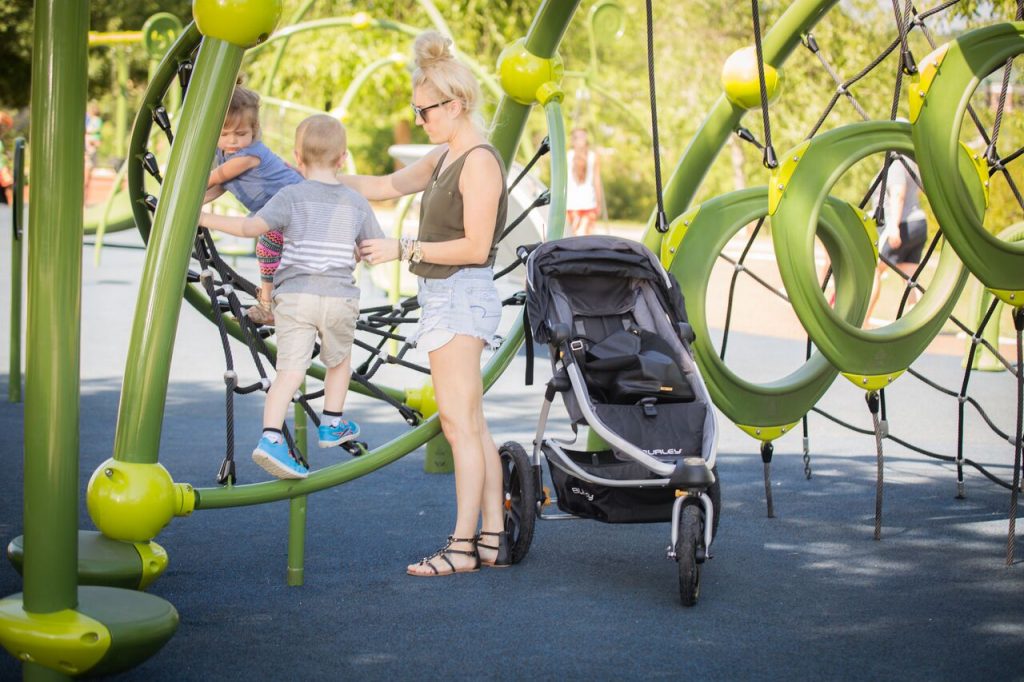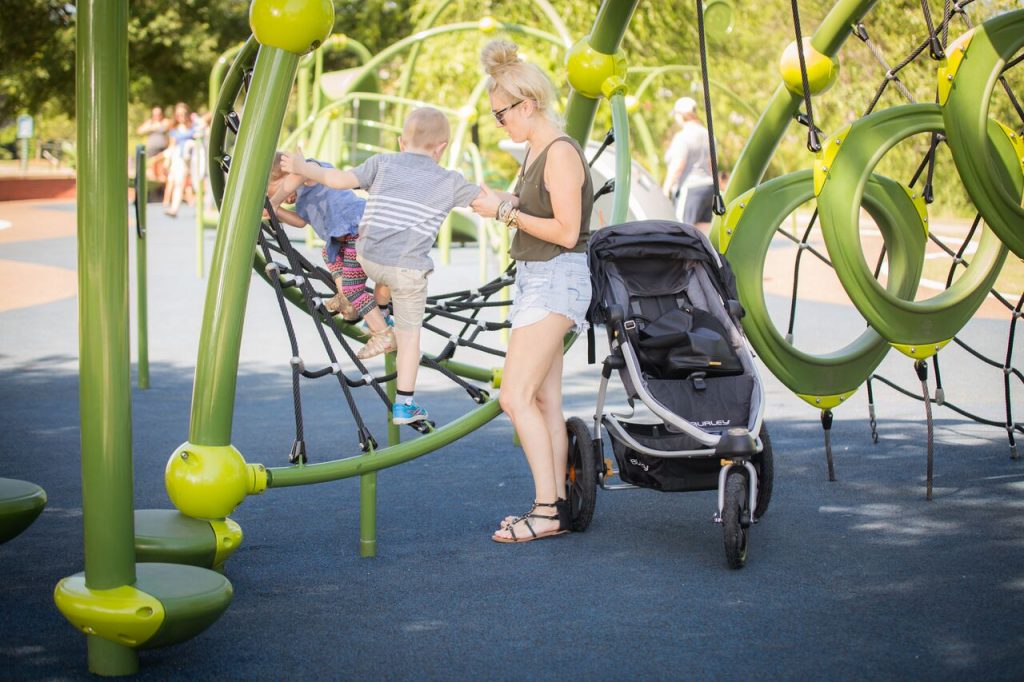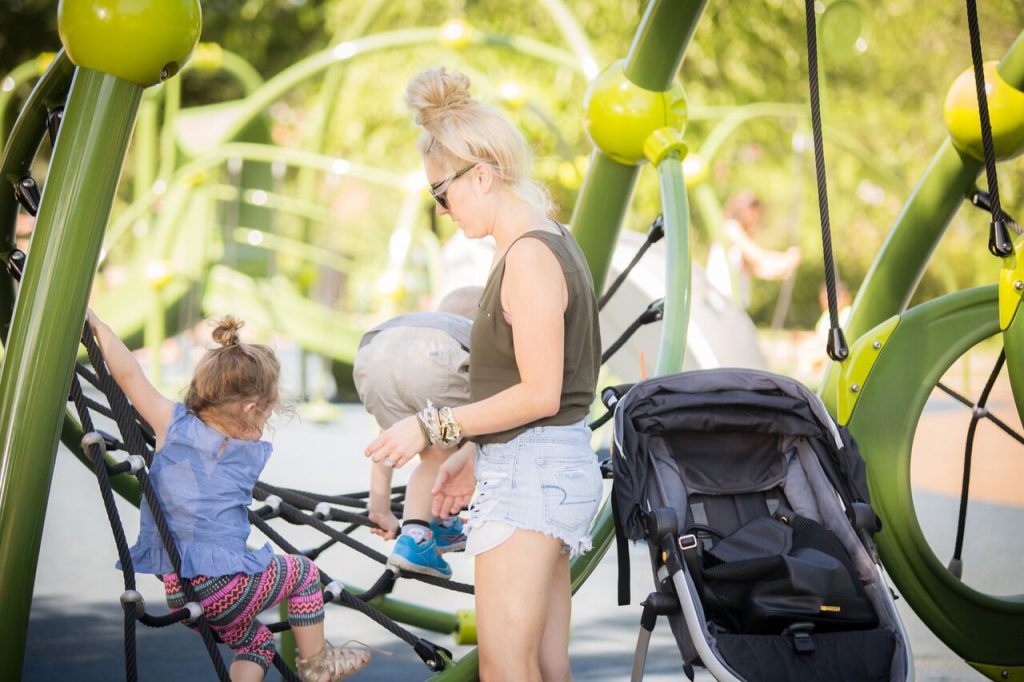 Our trusty Burley Solstice has been there for us every weekend; I like to think of it as the Cadillac of strollers. It's super smooth, has tons of room underneath it and makes it so much easier to transport my slow little walker. My kids absolutely love being outdoors and while it's not my favorite thing in the world, I know the importance of staying active and teaching them to enjoy the simplicity of nature. If you've been looking for a stroller companion to get outside and enjoy the outdoors with, you need this solstice! You can use the code samantha20 for 20% off PLUS free shipping. This thing will last you forever and I wouldn't be saying you need one if you didn't need one. It's seriously my new BFF.
Sometimes there are places in your city you would never think to explore or things you would never think to do but you won't know until you get out and explore. Adventure is out there people… time to get out there and find it 🙂