Unique gift ideas for little ones
With the holidays quickly approaching, you may be looking for a unique gift idea for the little ones in your life. I've recently come across a few cool items that I thought I would share in case you're interested!
When it comes to bedtime, Nolan doesn't have one; we're never in the same place long enough to get into a routine. Since he's been born, he's lived in Ohio and New York for weeks or months at a time, leaving no time to get into a routine.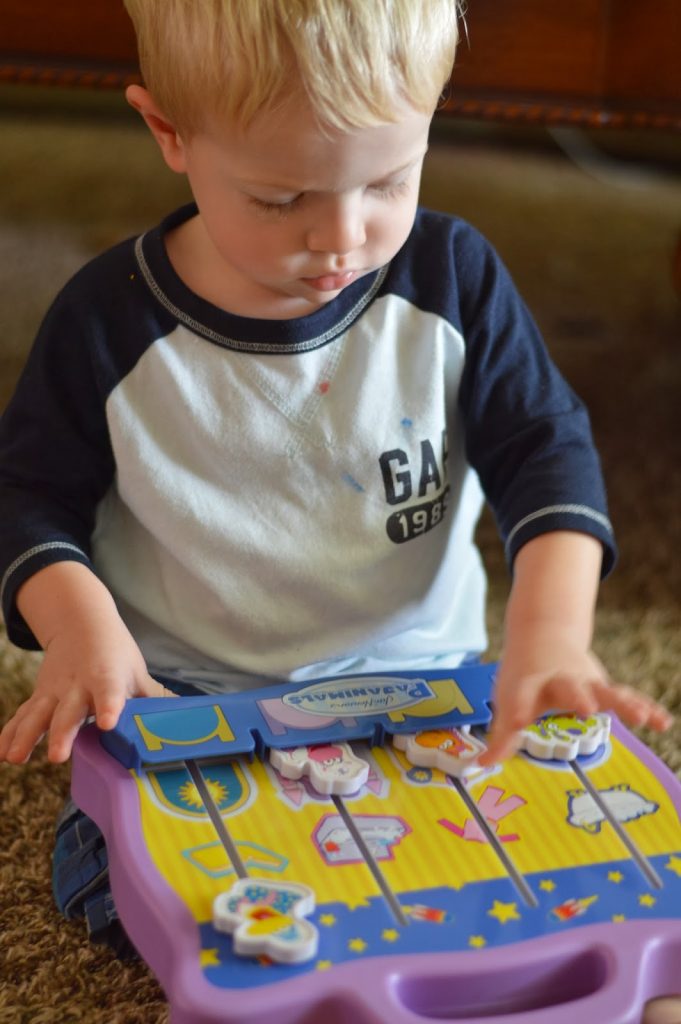 When I heard about Pajanimals Bedtime Routine by TOMY, I thought it would be the perfect opportunity to get him excited about going to bed! Each character takes a bath, puts on PJs, brushes their teeth, and reads a story… and then, YES, they go to bed!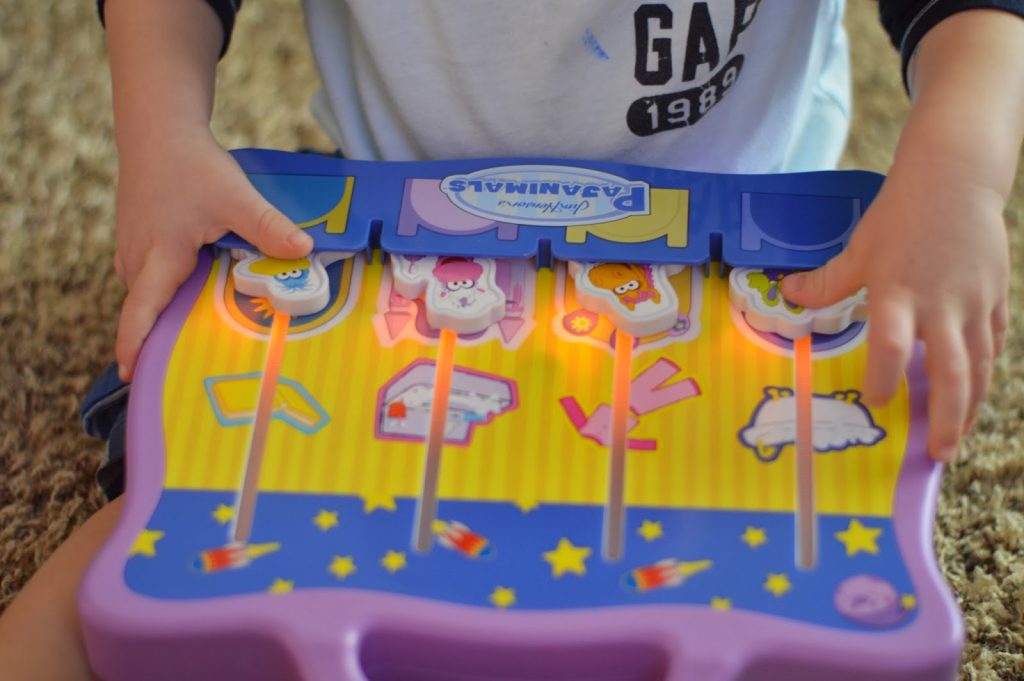 Once they get into their beds, they sing a song and light up. I thought this would be super exciting for Nolan but unfortunately for me, I think he's still a little too young to understand what this really means. I think this would be such a cute idea for children a little bit older, perhaps 3-4 years old! Product is available for $29.99 on
Amazon
or
Walmart
!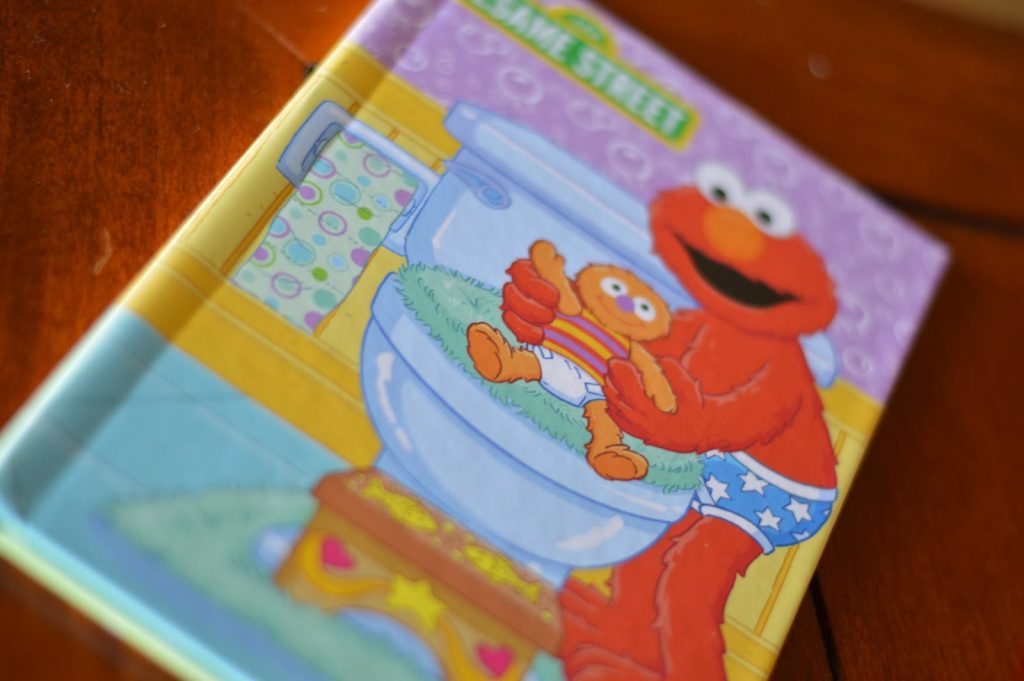 Nolan loves when I read to him but reading the same books all the time gets old. When I was contacted by KD Novelties to review their
personalized children books
, I was ecstatic!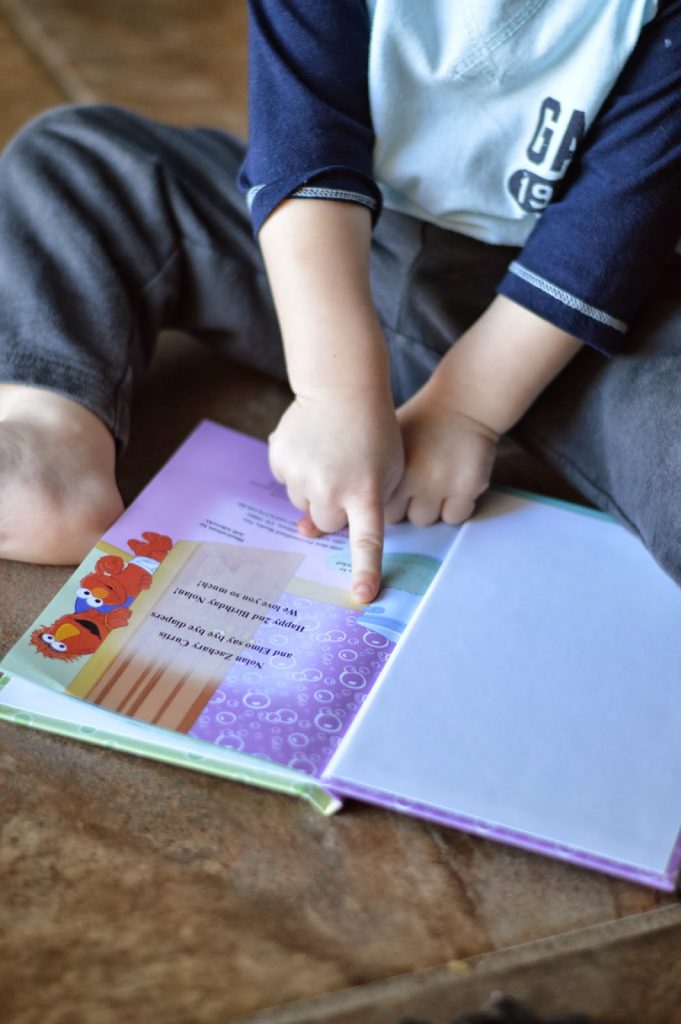 I love that they had characters my son can relate to; I mean, if Elmo is going potty, I should too! (At least let's hope that's his thought process…)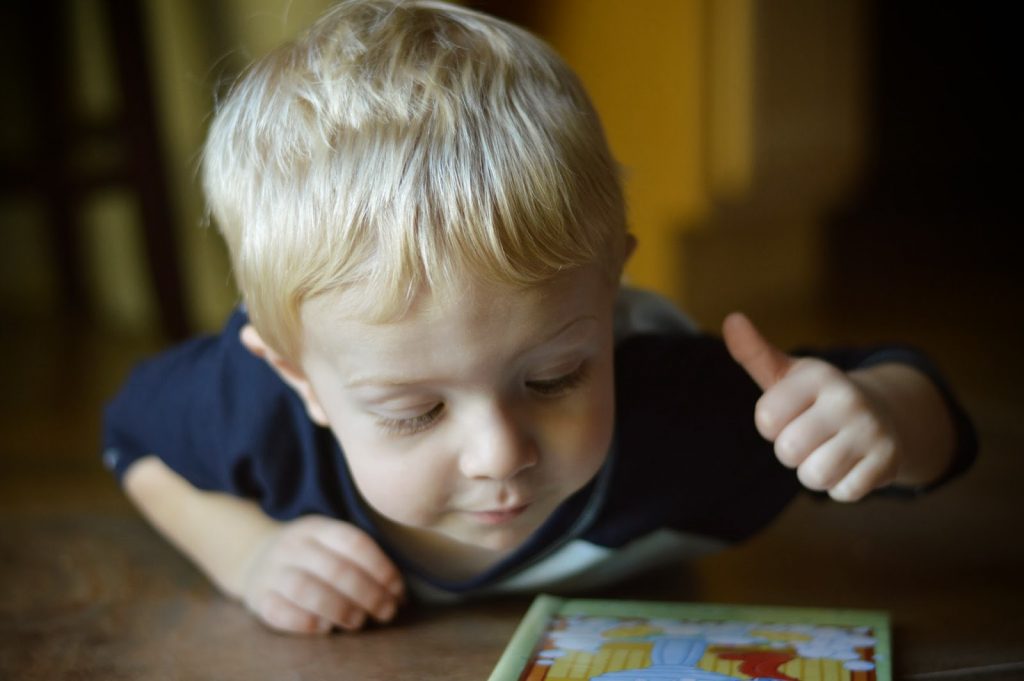 They also have entire
personalized kids books
in gift sets that would be great for a special occasion! And of course, you can personalize it all for that special little one in your life 🙂
We're going to be working on potty training very soon and I know this will help us in the process! This book costs $12.95 and can be purchased from their website
here
.
You can also like them on
Facebook
, tell them Hooah and Hiccups sent you, and have a chance at winning a personalized Mother Goose book and nursery rhymes CD. A promotional code will also be given to you after entering 🙂
While we await the arrival of our little girl, I've been looking for cute little accessories to stock her nursery with. When I saw these
AllyZabba
blankets, I knew I HAD to get her one!
I LOVED how soft this baby blanket is! One side is raised plush fabric and the other side is silky satin and smooth. According to
AllyZabba
, babies love the feel of silk against their skin, because apparently it's similar to the lining in the womb. I'm hoping this becomes a comfort item for her as soon as she arrives! Nolan never had a comfort item and I'm hoping this will be Miss P's 🙂
They're all machine washable, come in a variety of designs, and two different sizes. This is the travel size ($24.95) but it also comes in a larger size ($59.95). I wanted to try out the smaller size first and see if she likes it and if so, I will be purchasing the larger one as she grows.
Use HICCUPS to receive 15% off your order now through the end of the month! You can also like them on Facebook for other promotional offers.
I'll keep my eyes open for other cute gifts this holiday season! Hope these got your creative juice ideas flowing 🙂

I received one or more of the products mentioned above for free using Tomoson.com. Regardless, I only recommend products or services I use personally and believe will be good for my readers.