Preparing for a Little One: Nursery Organization and Ideas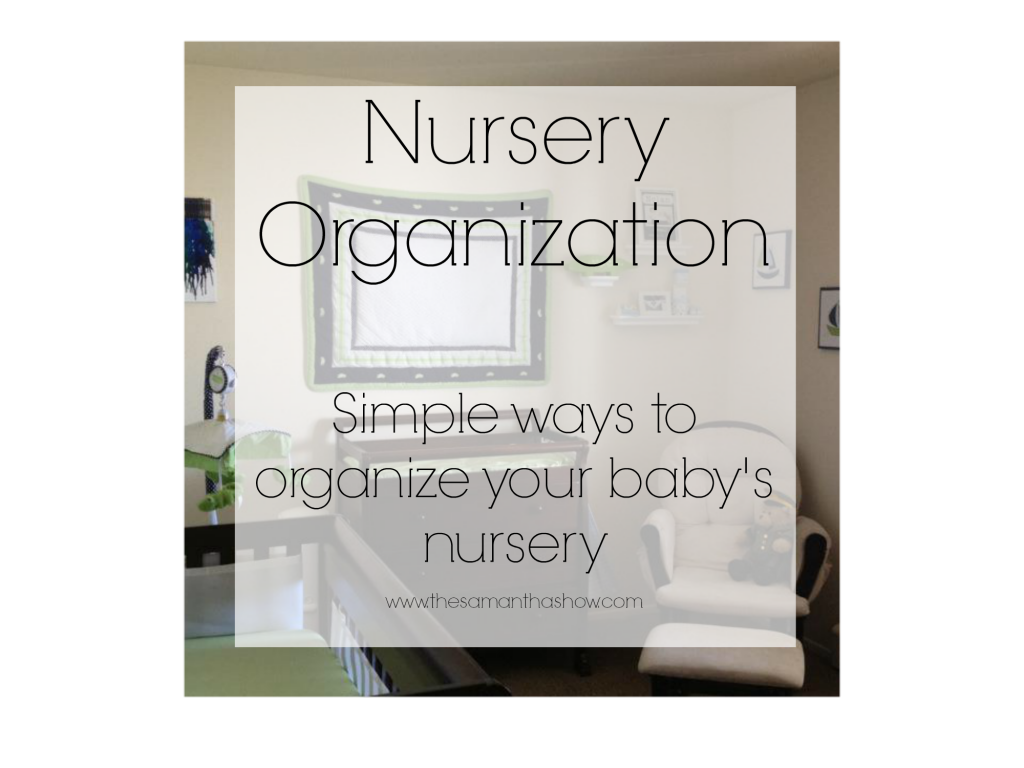 Planning for a baby is SO much fun, but it is also super overwhelming.
How do you even begin to design your baby's nursery? How do you choose a theme? Where do you buy the furniture from? What's the first step in nursery organization? For us, we decided to start with the bedding!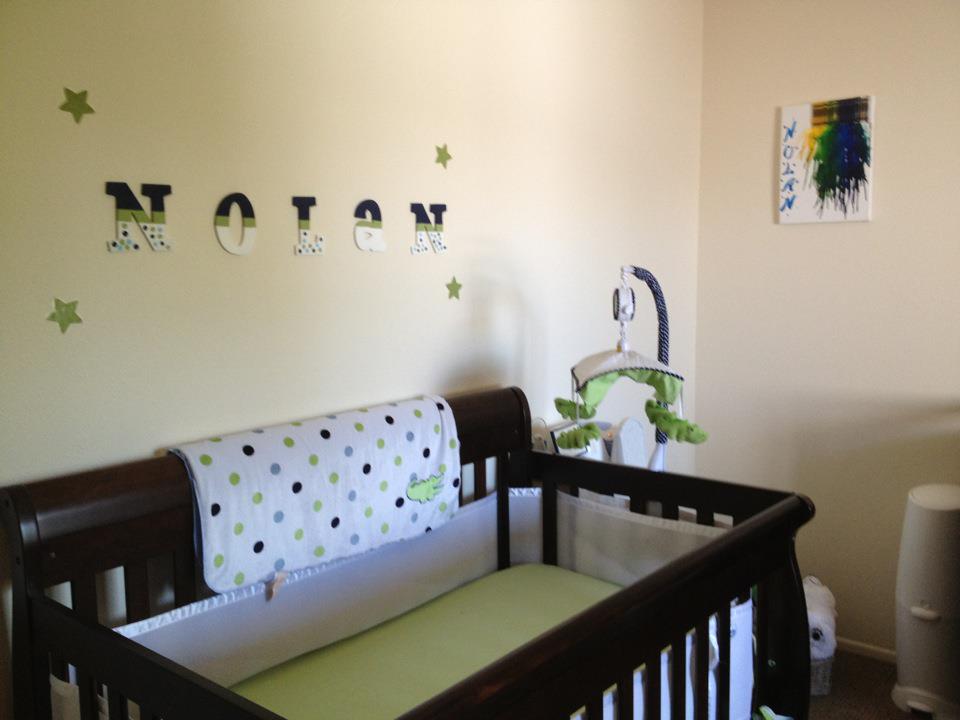 The biggest lesson I learned? Don't waste your time on a bedding set. The best things for the crib are fitted sheets and breathable bumpers. Buy these things separately and choose colors to match the theme you want to go with.
I ended up hanging Bubba's comforter from the bedding set on the wall as decoration and temporarily used the bumpers on the bottom of the crib for decoration. Once I discovered the breathable bumpers, the actual bumpers were obsolete. As cute as they are, they aren't completely safe but not having bumpers is also dangerous (their little arms and legs can get stuck between the bars). So consider the breathable bumpers; they seem to be the best of both worlds!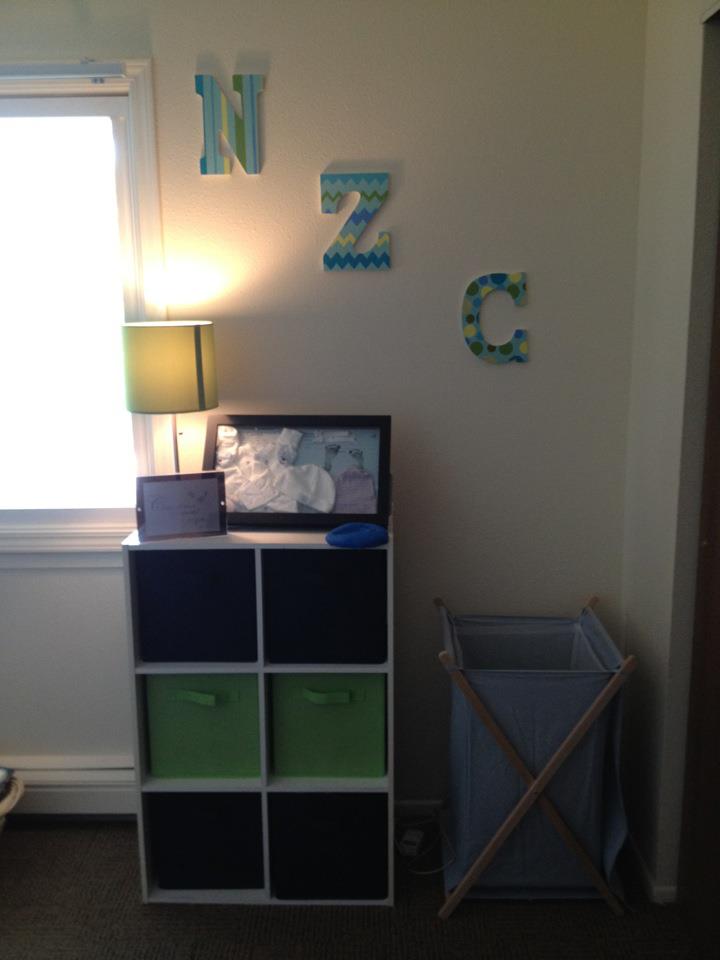 Anyways, Here's how we organized Bubba's nursery. I actually had the white cube organizer from college (originally from Target), and we replaced the drawers in colors to match his room. They're perfect for storing all sorts of odds and ends and can hold toys down the road.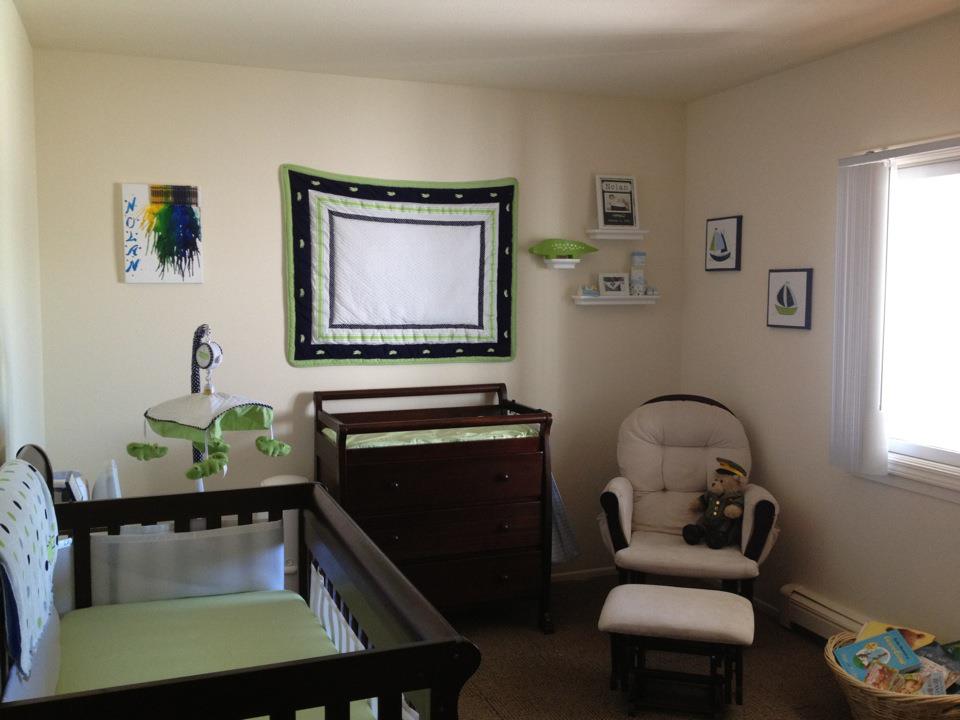 We opted for a dresser with a changing table on it. However to be honest with you, we did most diaper changes on his portable changing pad in our living room. Now, we use the top of his dresser for display and holding other other knick knacks.
Bubba's crib is a 3-in-1 which means it goes from crib, to toddler bed, to big boy bed! We felt that this would be the best bang for our buck. However, Bubba has never slept in his crib longer than a few hours for a nap, and we never even used the crib for the crib purpose. Hopefully, we have better luck with the next child…
This glider is phenomenal. I got it from a friend who no longer needed it and it just happened to match perfectly! If you're nursing, this is such a great thing to have; it's also great for relaxing and reading to your little ones.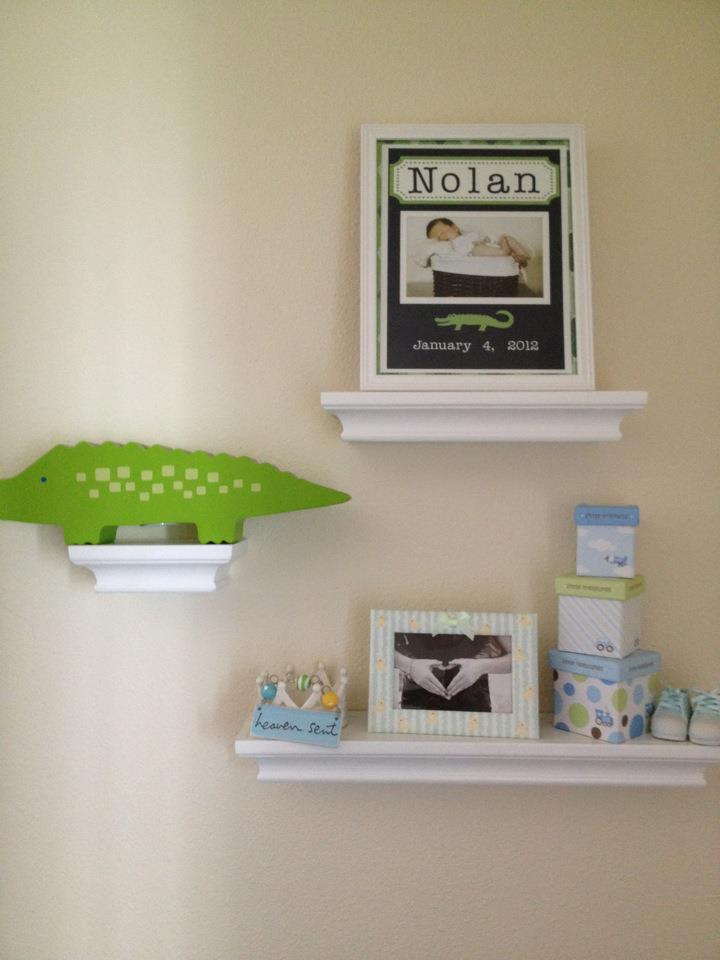 These shelves are also from Target (similar), and I absolutely love them. They are perfect for displaying special pictures, plaques, or other fragile items.
We also have this in Bubba's closet. We use it for onesies, wash clothes, bibs, and socks. Originally it was placed outside of the closet, but once Bubba began ripping through everything, it was time to make the move. I personally think it looks better in the closet anyways.
And there you have it! Some things to keep in mind when organizing the nursery:
-It's their room and will be for awhile (unless you move). Remember to buy/register for things that can be used when they are out of the baby phase. Invest in nice "big" things that can last for years.
-Babies need a lot of stuff; plan for that! Baskets, bins, and containers will be your best friends.
-Don't forget a hamper (you'll be throwing lots of dirty clothes in there) and a diaper caddy.
Good luck!