January Amazon Fashion Haul
This whole three kid thing has been absolutely insanity at all times. I try to control one and the other two run the other way. One of them needs me at all times, especially the baby because well, she's a baby. I've started ordering my groceries because going to the grocery store with even one of them gives me anxiety, and the same goes for clothes. Even if the older two are at school, the baby always needs fed when we're at the store (seriously, never fails). So I've been doing most of my shopping online. And because I'm addicted to Amazon Prime, a lot of my purchases have been from Amazon these past few months.
I've been gravitating towards neutrals and darker colors recently; blacks, grays, camel, etc. I was looking for a solid black chunky knit pullover that I could wear and this one did not disappoint. It's SO flattering and it's black.. how can you go wrong with black?

These Karen Walker dupe sunglasses were also among my January purchases and I LOVE them. I ordered a 2 pack of black and brown and it was under $18! Here's the authentic pair for reference… can you tell the difference?! I can't so I doubt anyone else would know either 🙂
I'm not a huge pink or red person when it comes to Valentine's Day, so I wanted a sweater that was fairly muted and could be worn other than Valentine's Day. I loved the heart elbow detail on this sweater and it comes in a ton of different colors! And it's Amazon Prime so if you need something to wear for V-day, I recommend this shirt!
This black front knot knit henley has been one of my favorites and it's less than $20! This has also been one of the most purchased products I linked last month too so a lot of you guys love it too 😉 It comes in 8 colors, so many perfect spring shades!
This Louis Vuitton book and Chanel book were two of my birthday presents to *ahem* myself. I've been wanting them to display next to my Louis Vuitton bags in my closet office. They would be the perfect touch to any living room as well!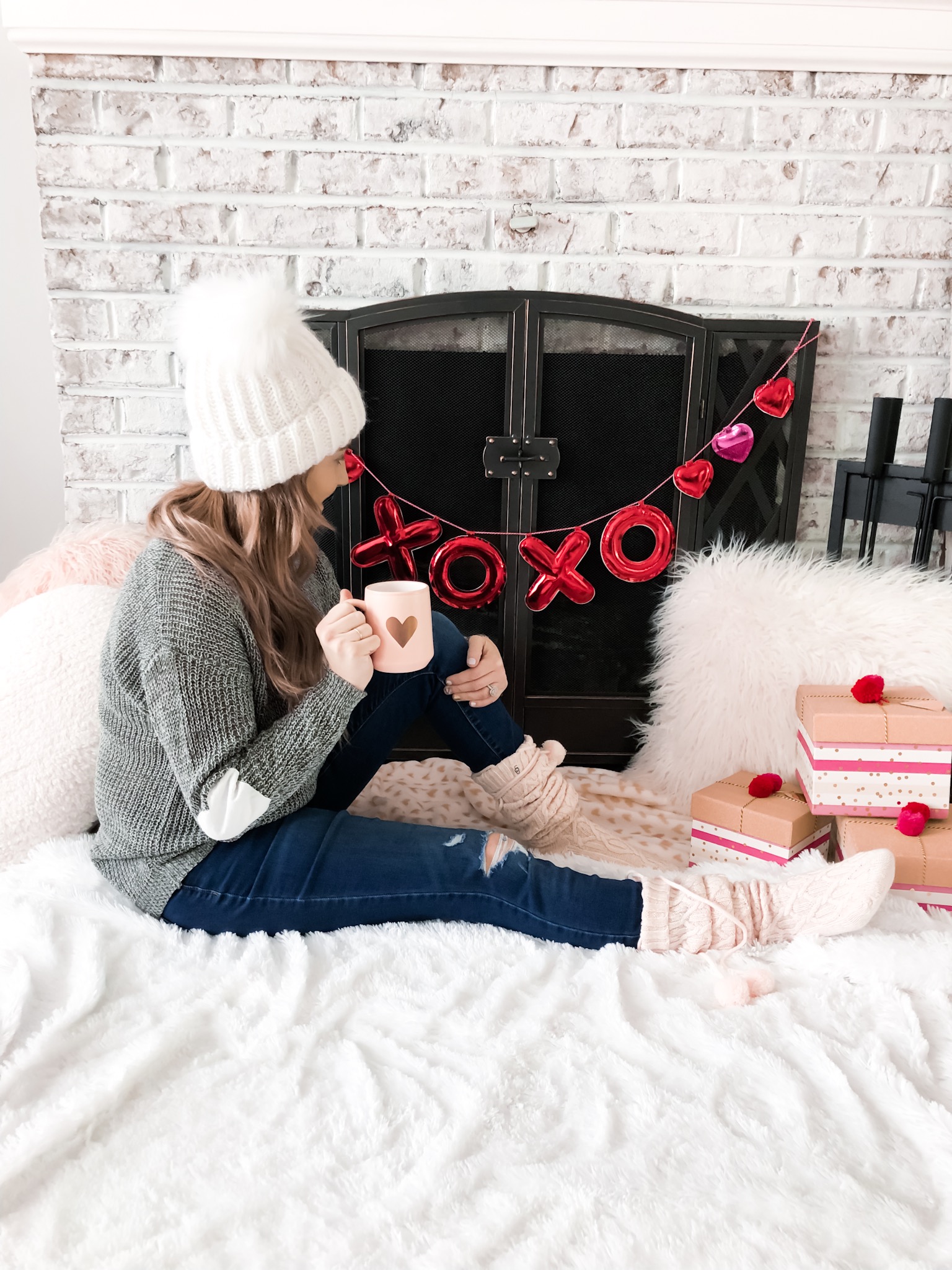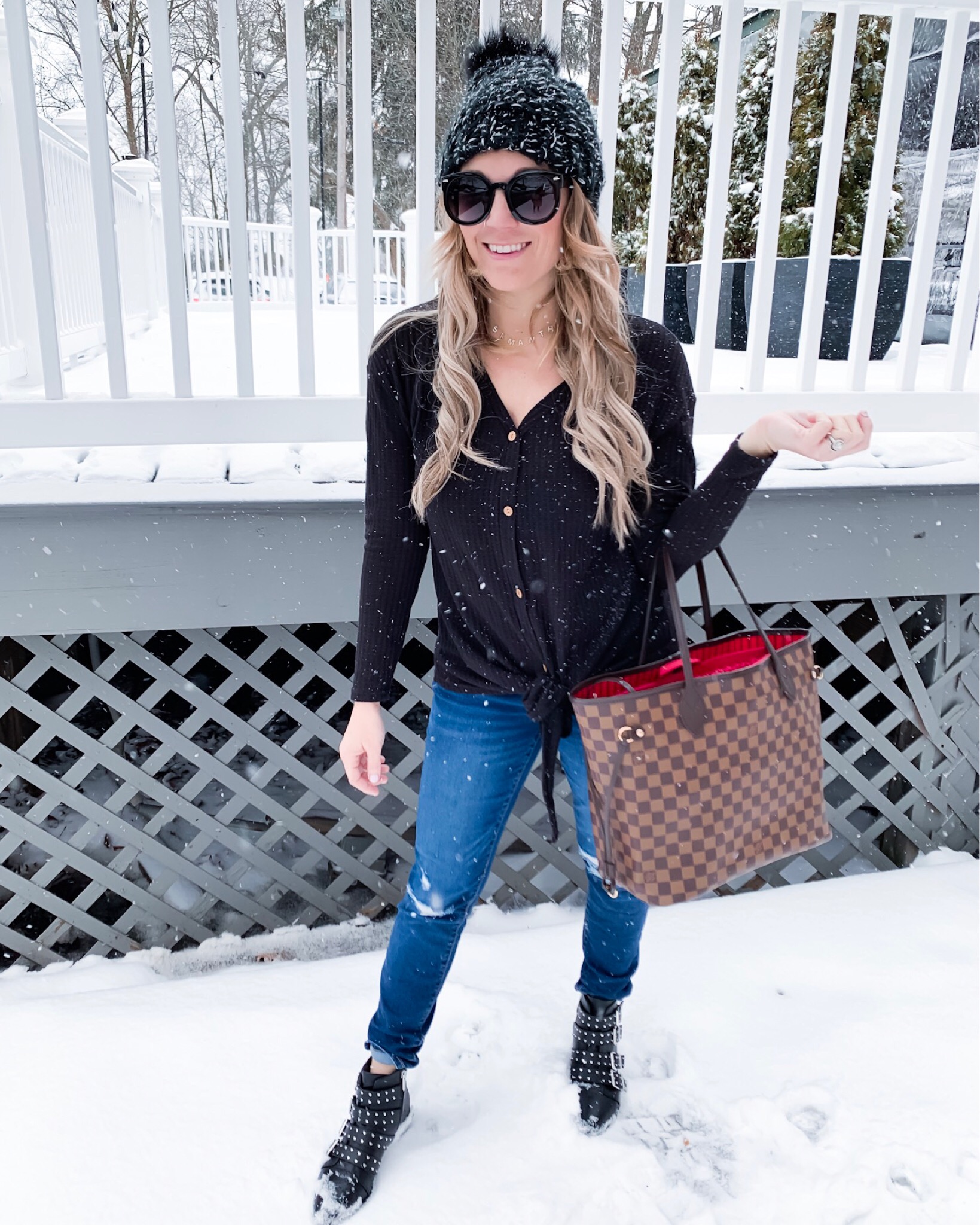 With the weather still being chilly, I wanted to grab two neutral pom pom hats. These hats came in a two pack and they have a ton of different color combination options. And it was less than $20 for both of them!
There were a few other things I didn't get to take pictures in like this sweater, leopard Apple Watch band, this Louis Vuitton inspired wallet (seriously, it matches my authentic purse perfectly and who really sees a wallet anyways?!)
What are some gems you've found on Amazon recently?! Let me see!