Black, white, and a pop of color
I love black and white for so many reasons. Although it's considered "trendy" for spring, I just see it as completely classic and I could probably stock my entire closet solely on black and white pieces. I love adding a pop of color as well.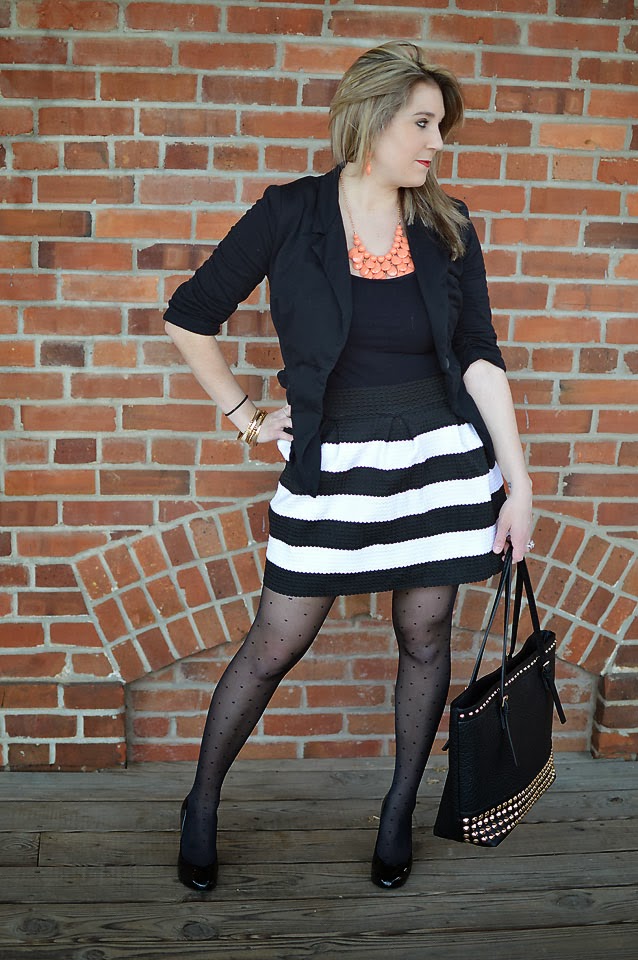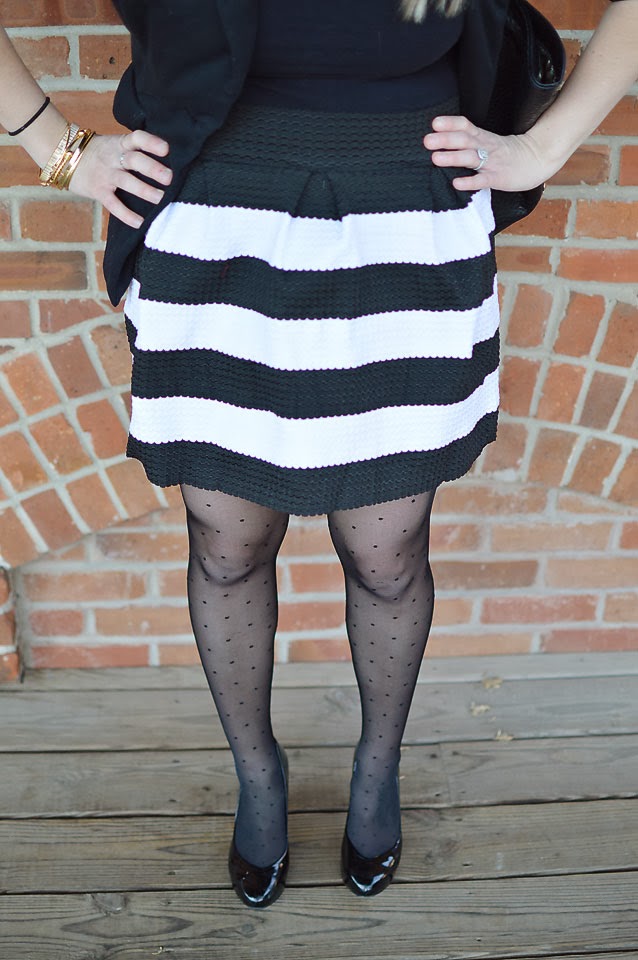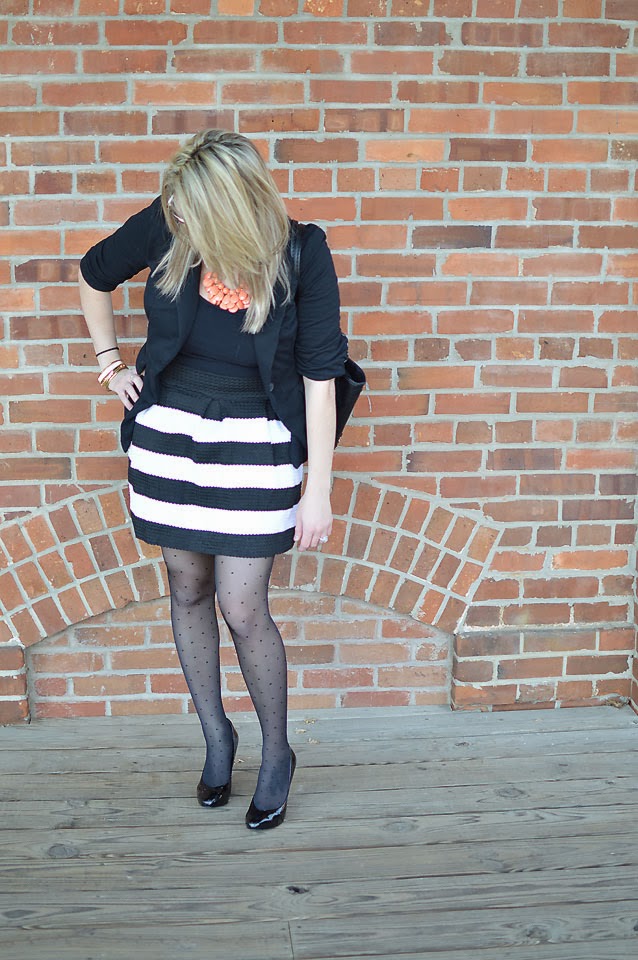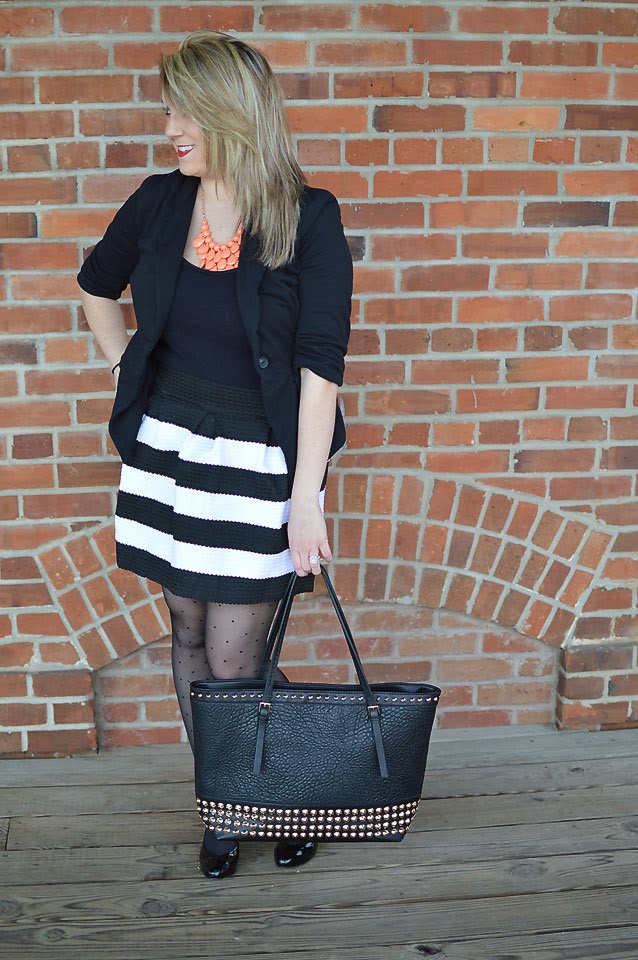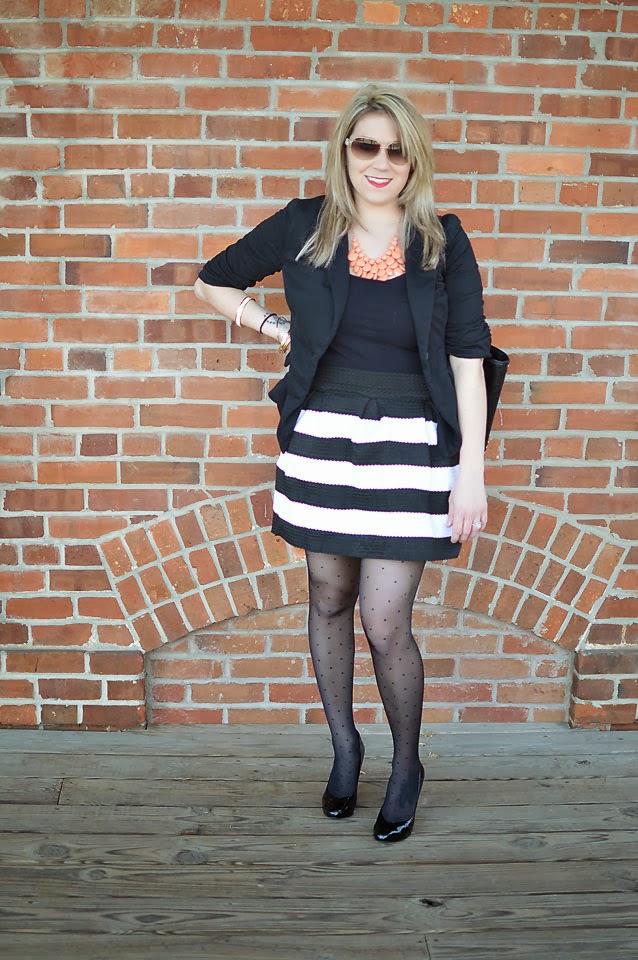 But as much as I love black and white, sometimes I need a little pop of color, especially in the spring. By adding this statement necklace and earrings, the look goes from classic to fun! My friend started a boutique and sent me this particular pair to share with all of you. The set is only $15 and she has a ton of other affordable accessories… so be sure to check out her
website
and
Instagram
and show her some love 🙂
And because my legs are still pasty (thanks a lot pregnancy and winter), I'm loving these Kix'ies to add a little something something to the outfit. Although you can't tell in the pictures, they're actually thigh highs, not tights, which makes this mama very happy. Because I'm still trying to lose the baby weight, the last thing I want is a pair of tights making my muffin top pour over.
Z and I are sending Bubs to a little camp this Friday night for a few hours and I'm thinking this may be my "date night" look. Although we will have Baby P with us, it's still the first time I'll be getting out of the house and having the closest thing to "adult time" we have had in awhile. Hopefully she will behave in a restaurant and if all else fails, we will be down a kid and can at least have somewhat adult conversation from home 😉 Wish us luck!
"For stories about love, life, and fun, be sure to check out another Samantha's blog!"