Winter style inspiration with Nine West
This post is sponsored by BabbleBoxx.com on behalf of Nine West
Do you have a personal style? My style is forever evolving and feel like it changes from year to year. As I go through my closet, I find pieces I've never worn and some I've worn but can't see myself wearing again. I don't necessarily consider myself to fit into a certain mold like preppy or boho, but rather kind of wear whatever I feel good in and whatever I'm drawn to while shopping.
Winter style can be tricky. It is SO cold and with snow on the ground, it can certainly make it challenging. And as much as I'd love to just wear sweatpants and boots, I try to dress stylish while being practical. There's just something about getting dressed each day that makes me feel more accomplished and motivated to get things done.
Luckily it hasn't snowed THAT much here yet so I've been able to get away with it a lot more easily. I tend to keep it simple with jeans and a sweater, and then mix up my shoes. I just got this pair of Nine West lagree Lace Up Booties and I LOVE them. The fur accent is super popular right now and the zipper on the side makes it easy to get them on and off. No need to tie them! The lugged sole makes them super comfortable to walk in but the bold heel makes me feel fierce and finishes off the outfit.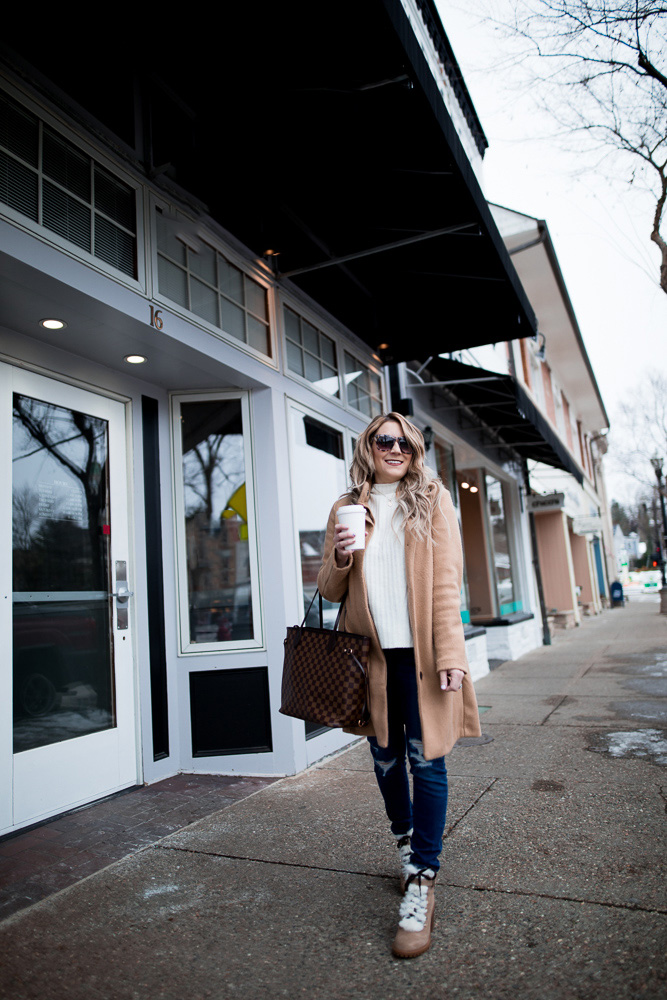 Since it's so cold here and she's so little, I mostly dress Piper in warm fleece pajamas, day or night. But now that Piper is getting older, I love being able to pick out cute pieces for her. She's not walking yet (she's only 6 months) so these little Nine West Kids' Phoebeflor Flats are PERFECT to throw on over her socks! How stinkin' cute are these?! I love the little floral details on the strap and silver goes with everything! But they also come in pink if you want something a little more bold 🙂
I love that Nine West has styles for the entire family because they've always been a shoe I've loved and have held up over the years. These boots are quickly becoming one of my favorite pairs and styles and I would highly recommend them to complete any winter outfit.
How would you describe your personal style?