So there's been a trend here recently and I'm kind of liking it. I never used to do weekend recaps but since there's been a lot going on, it's actually been fun. So sorry if they bore you kids, today is a weekend recap! There will also be a post coming later this afternoon about a pretty sweet like DIY. Anyways, on with the show….
Thursday was one for the books. To make a long story short, Zach's boss called me from Zach's phone and scared the damn near crap out of me since I wasn't expecting to hear him when I answered. Zach fell HARD while at PT (they were playing basketball) that morning and was being taken to the ER in an ambulance. So without thinking, I packed the kids up and went to meet him there.
Well since kids aren't allowed back there, they wouldn't even let me see him. I didn't even know if Z was conscious at this point so I erupted into tears faster than Kim Kardashian and turned to plan B. I left, dropped the kids off at my neighbors, and headed back up to the ER. After a CT scan and monitoring him for a few hours, they determined it was only a bad concussion and sent him home. Thank God that's all it was because my heart was pretty much out of my chest at that point. Thank you for all your sweet words and prayers that day!
And despite the killer headache, he still let me leave the kids with him while I went to hip hop. And our teacher wanted to record us doing the dance so here it is. I know, I'm a little out of dance shape but hey, it's been at least 10 years since I learned formal choreography. And despite that mean mug, I love doing it 😉
Zach went back to work Friday and I ran errands, including taking both dogs to the groomer. So all 5'2" of me tried to handle two dogs and two kids and I'm pretty sure it was the biggest joke in America. But I got it done and did a quick glance at the Target Easter clearance which I love and hate. I love half off Reese's eggs but my butt and hips hate them.
So Friday night consisted of pizza, movies, and bed by 9 p.m. And I'm not even mad about it.
We took Nolan to gym class Saturday morning, grabbed a Starbucks, and then headed to the local market uptown. We've done this every Saturday since they opened and I seriously look forward to it every week. There are vendors with food, crafts, jewelry, and pretty much anything you can imagine.
We grabbed lunch at our favorite sandwich place and just as we were grabbing a table outside, the first triathlon finisher crossed the line! So we listened to music, ate our lunch, and cheered on the runners as they finished. Nolan had a blast and it was nice to be able to sit outside and enjoy our food with some entertainment.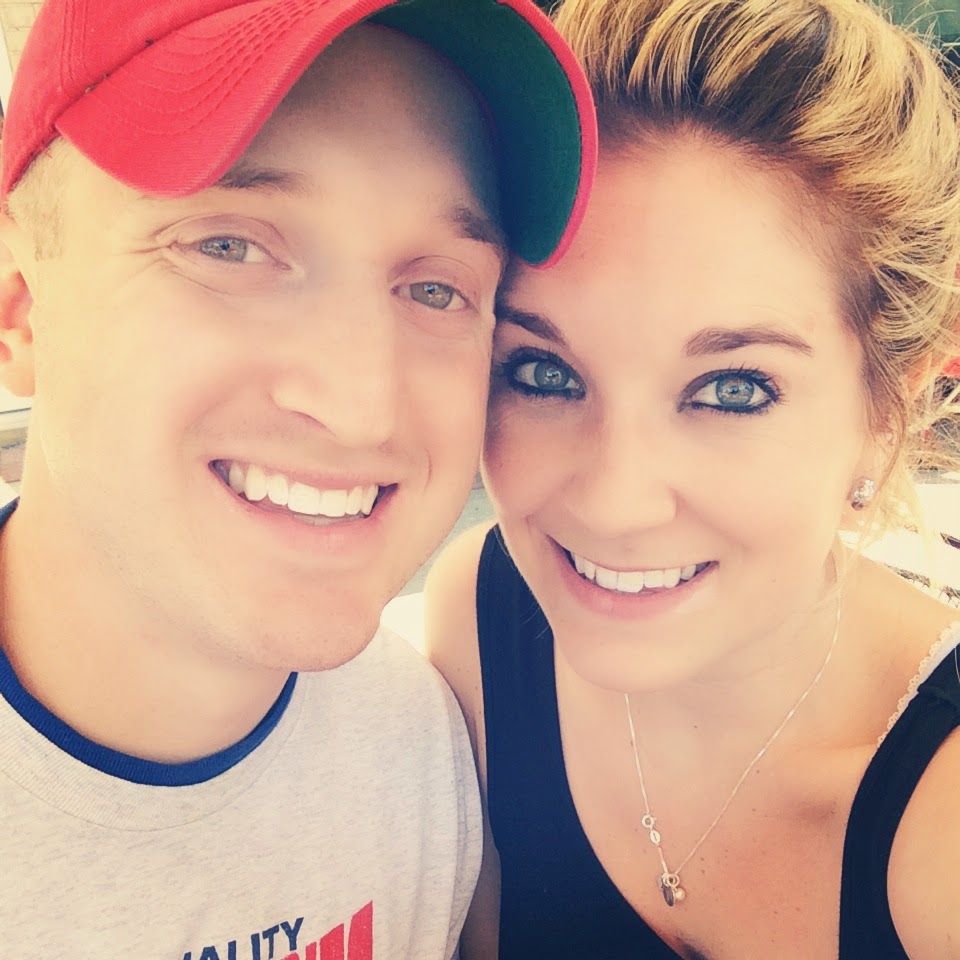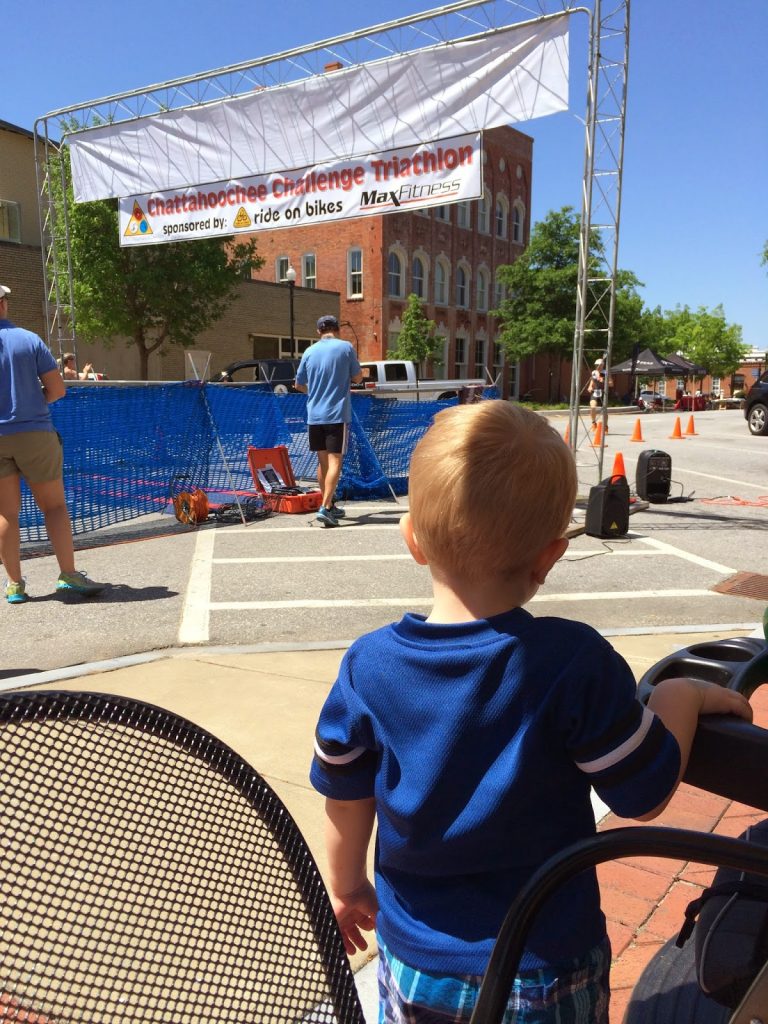 On the way home, we stopped to buy Nolan a pool. How do you get a pool home when you can't fit it in your car? By putting it on the top of the car and holding it through the sunroof of course. Pretty sure we looked like the Beverly Hillbillies but hey, it was worth it. Our neighbors came over and played with Nolan for FOUR hours… little man was pooped! And this homegirl got a little color on her pale mom body too. Amen.
Zach had to go into work for a little on Sunday and I spent the morning meal planning and watching The Little Mermaid and Hook with Bubs. If I haven't mentioned that having kids is awesome because you get to relive your childhood, I'm telling you now. We had planned to go on the Riverwalk so Nolan could ride his bike but when we turned around, he was sleeping. So instead, we stopped at one of the places I've been dying to take pictures at and took a few 🙂
I'm starting to like it here, guys. I wish I had more people to do things with but I've accepted that will come with time. And my friend from New York is moving back here and I am SO excited for that!
How was your weekend? Have you ever tried to get back into a hobby years later? What's your favorite thing about weekends? 
"To learn life lessons from a student, animal lover and self-proclaimed wine connoisseur, go on and visit The Eclectic Vet (Student)"