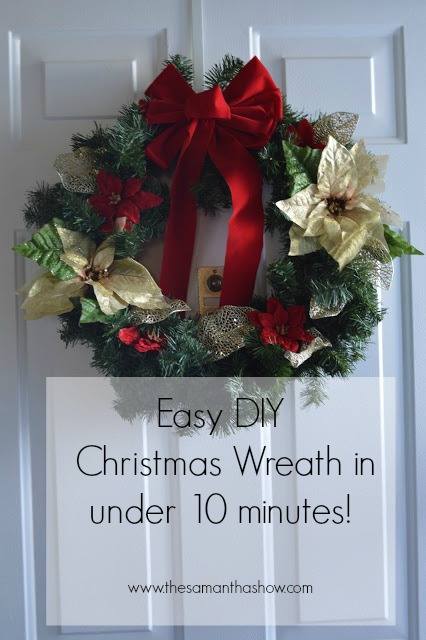 I know it may have been a bit early, but I've had this baby up on the door for a few weeks now. It's the first year I've been able to decorate my own house since Z is actually home and not deployed or training. This wreath only cost me about $18 and it was super easy to make.
Materials:
Base wreath ( I found mine at Michael's for $7.99)
Flowers
Leaves
Whatever other embellishments you'd like
The flowers and leaves I chose
Pull them apart so they are each on their own piece of wire
Base wreath (already had a bow!)
Pull back greenery and securely stick wire in
Layer 1
Layer 2
Layer 3
Finished!
Total cost: $18
Total time: 10 minutes
Can't beat that, right? What kinds of holiday projects have you done?!