Today's post is sponsored by Macy's. All opinions are my own. 
To be honest, one of the hardest parts about pregnancy for me is my changing body and the weight gain that comes with it. And while I know it's "natural" and a "beautiful thing", I don't always feel beautiful when I'm outgrowing my clothes every couple of weeks. So one of the biggest blessings is finding maternity clothes for the stylish mom.
I struggled with finding cute pieces when I was pregnant the first two times. I wore what was comfortable, which was usually oversized shirts and leggings. And while there's absolutely nothing wrong with being comfortable (or wearing oversized clothing), I found that I felt a lot better when I found pieces that were more comparable to things I would wear pre-pregnancy.
Finding pieces that not only flattered my growing belly (and legs and butt because let's be real, that happens too), but pieces that were trendy made me feel more like me. Which I believe is super important in this process!
I found SO many adorable pieces on Macys.com and I'm sharing them below. I had NO idea Macy's carries brands like Motherhood Maternity and A Pea in a Pod, which are known for keeping things fun and providing "40 weeks of chic!"
Here were some of the favorite pieces I picked up: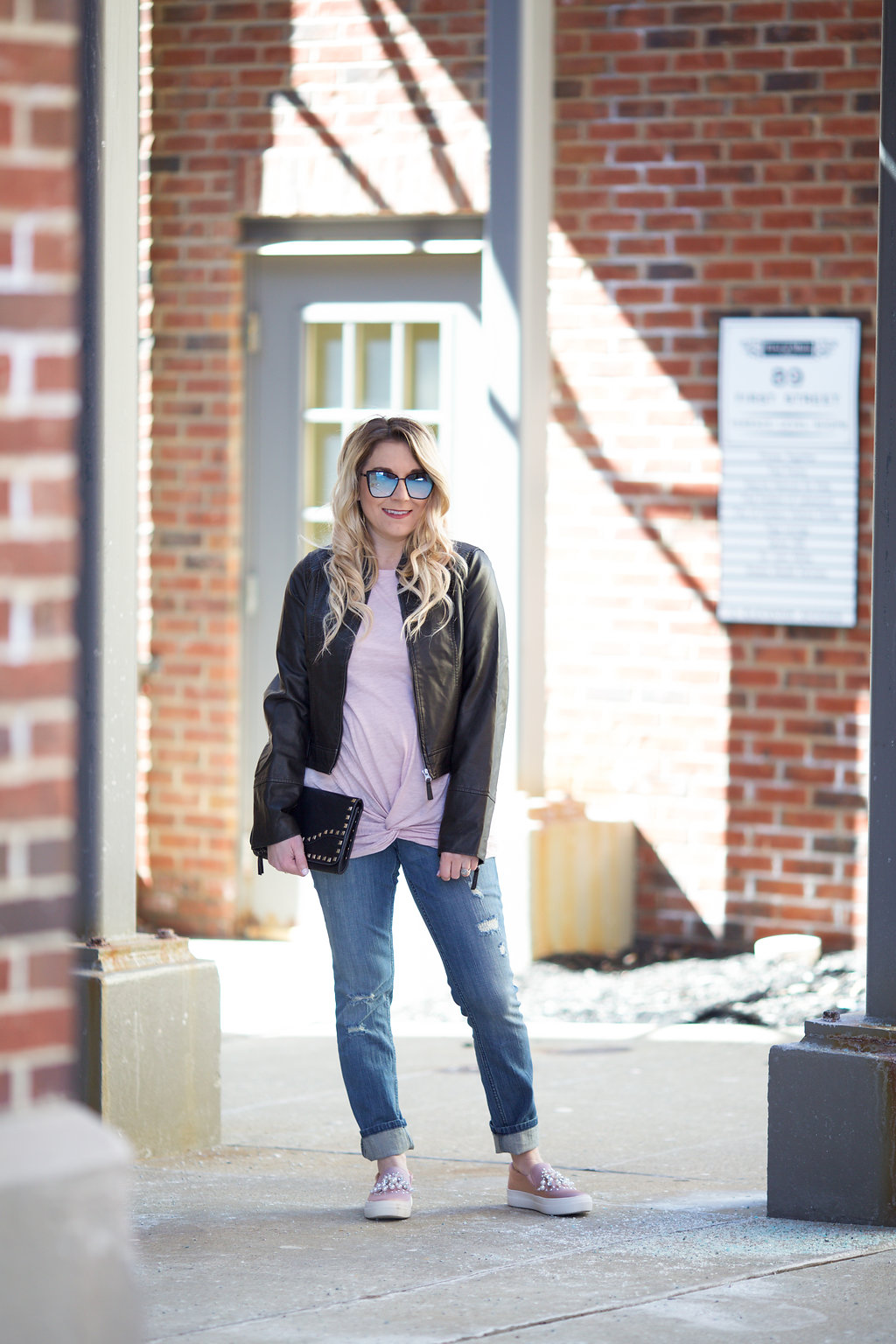 This shirt is the perfect basic tee to wear everyday. Super comfortable and flattering, but also trendy with the front knot. I don't necessarily love my arms right now so I love jackets to make me feel more covered and put together. This maternity leather jacket was perfect and can be worn with SO many different outfits, for all seasons! More bang for your buck 😉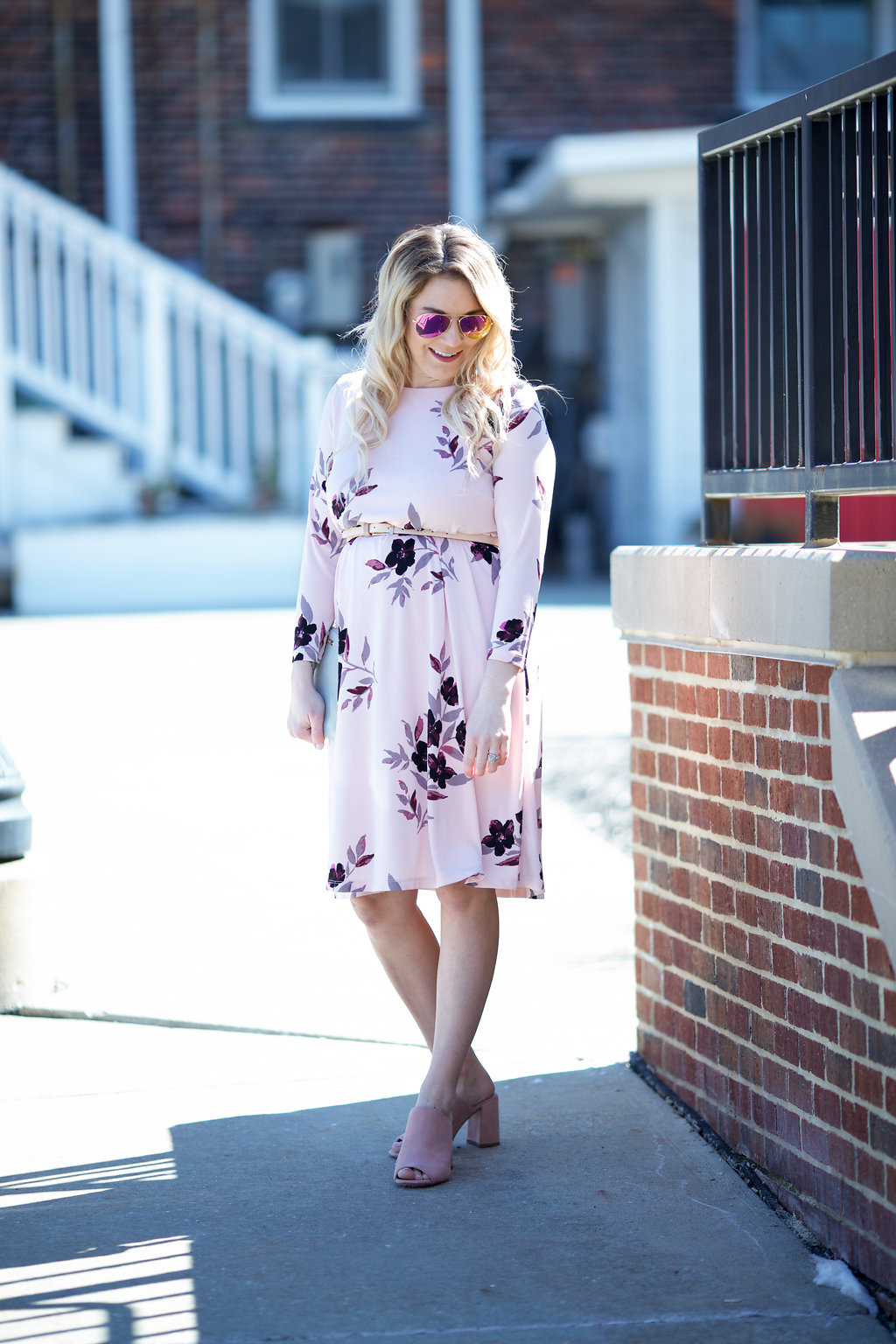 Heading into spring and summer, florals are obviously a solid choice when it comes to finding trendy pieces. I fell in love with these dresses for a few reasons. While they're "maternity" dresses, they don't look like it! Which means I can wear them even after baby too. No one tells you that you're going to be in maternity clothes for a little while after baby is born, so I like having choices that can work postpartum too.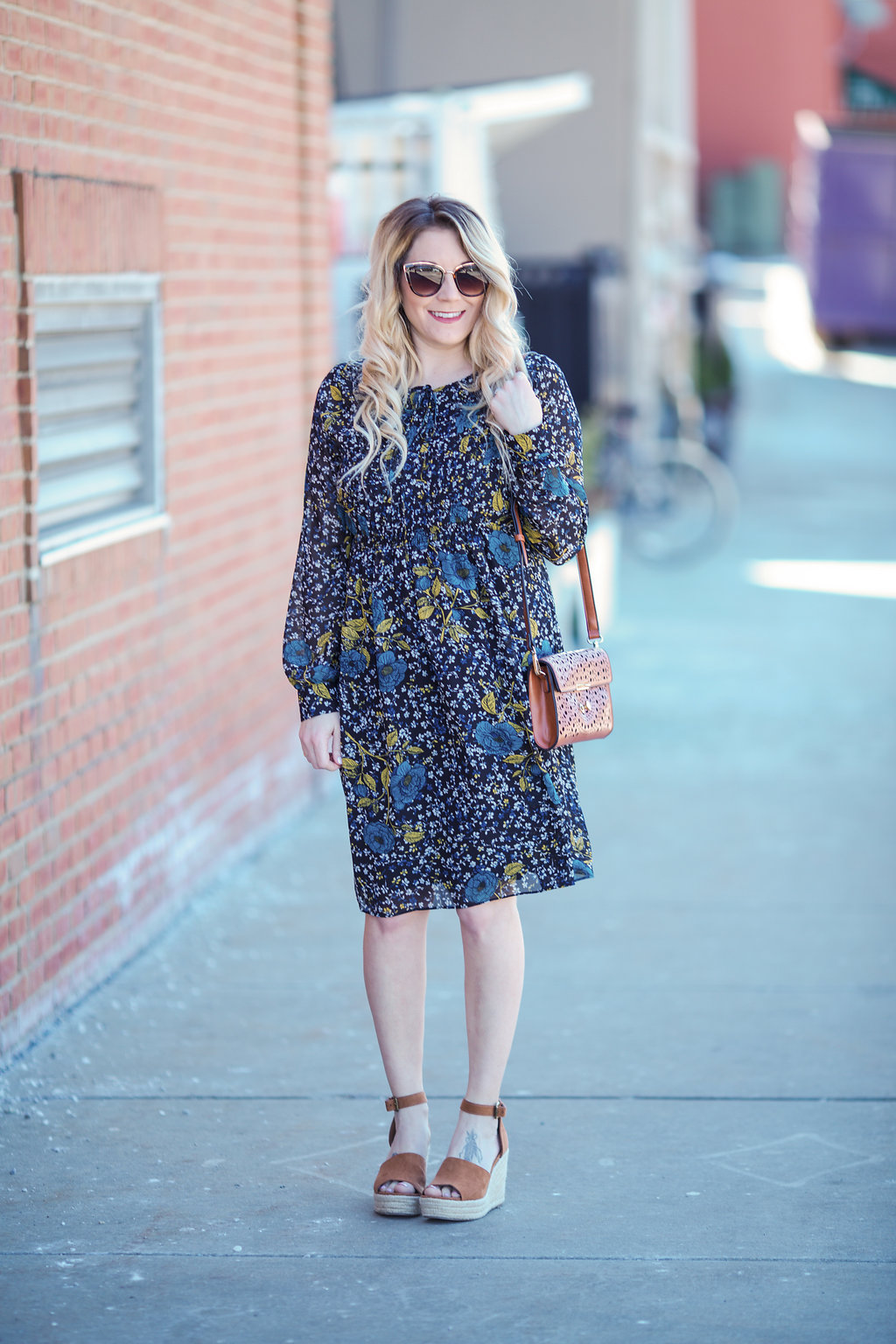 I loved this dress SO much and can picture it in the fall with tan booties. For some reason this pattern just spoke to me. And while a lot of women don't like the cinched waist during pregnancy, I didn't mind it on this dress. I felt like because of the pattern, it didn't stick out as much.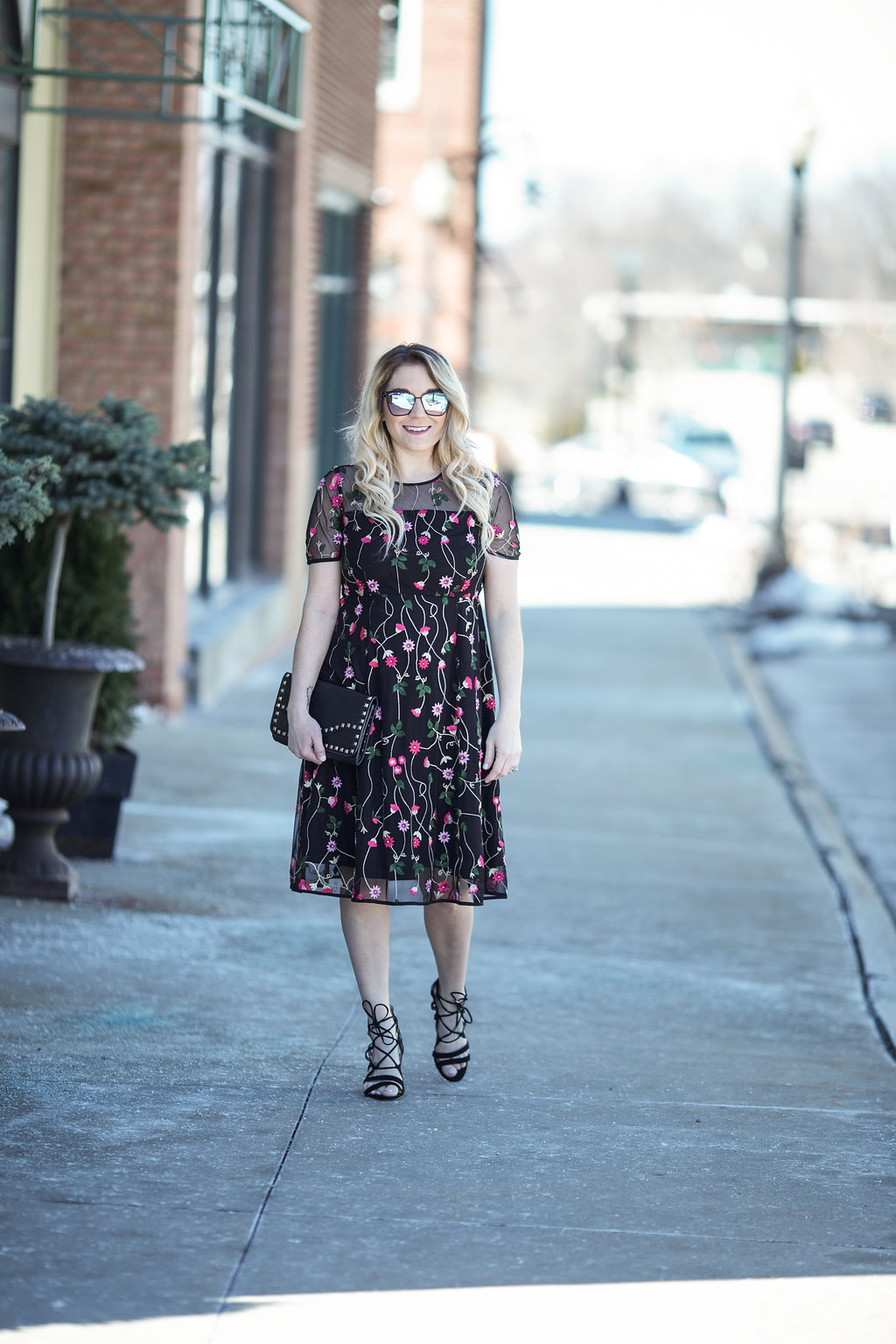 And this dress…ugh this dress is my absolute favorite. Again, keeping up with the trendiness of florals but throwing in the element of embroidery and sheer fabric, which is also super trendy right now as well. And it just made me feel beautiful! This would be perfect for a girls night out, a baby shower, or any other event that you need an extra special dress to look and feel beautiful!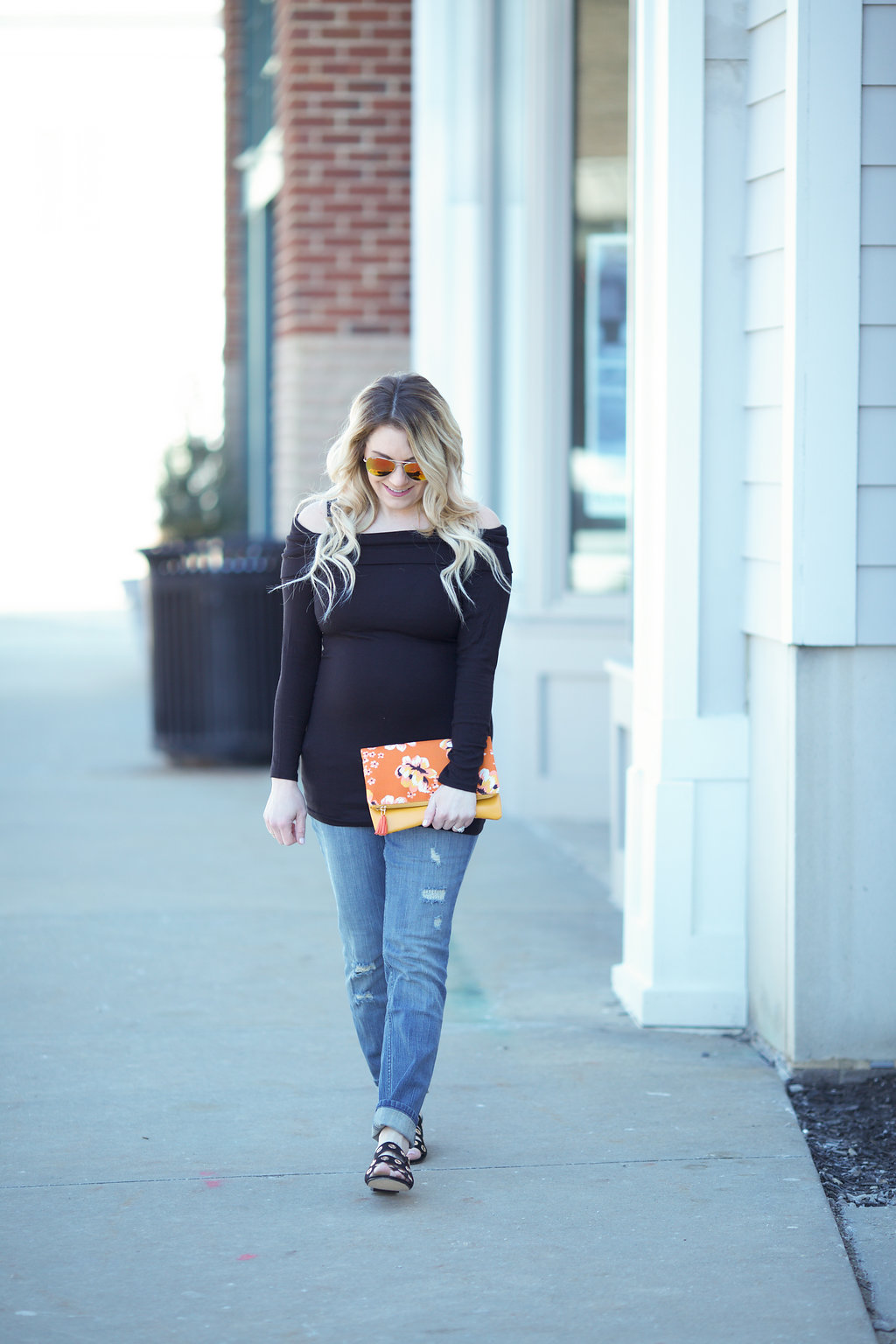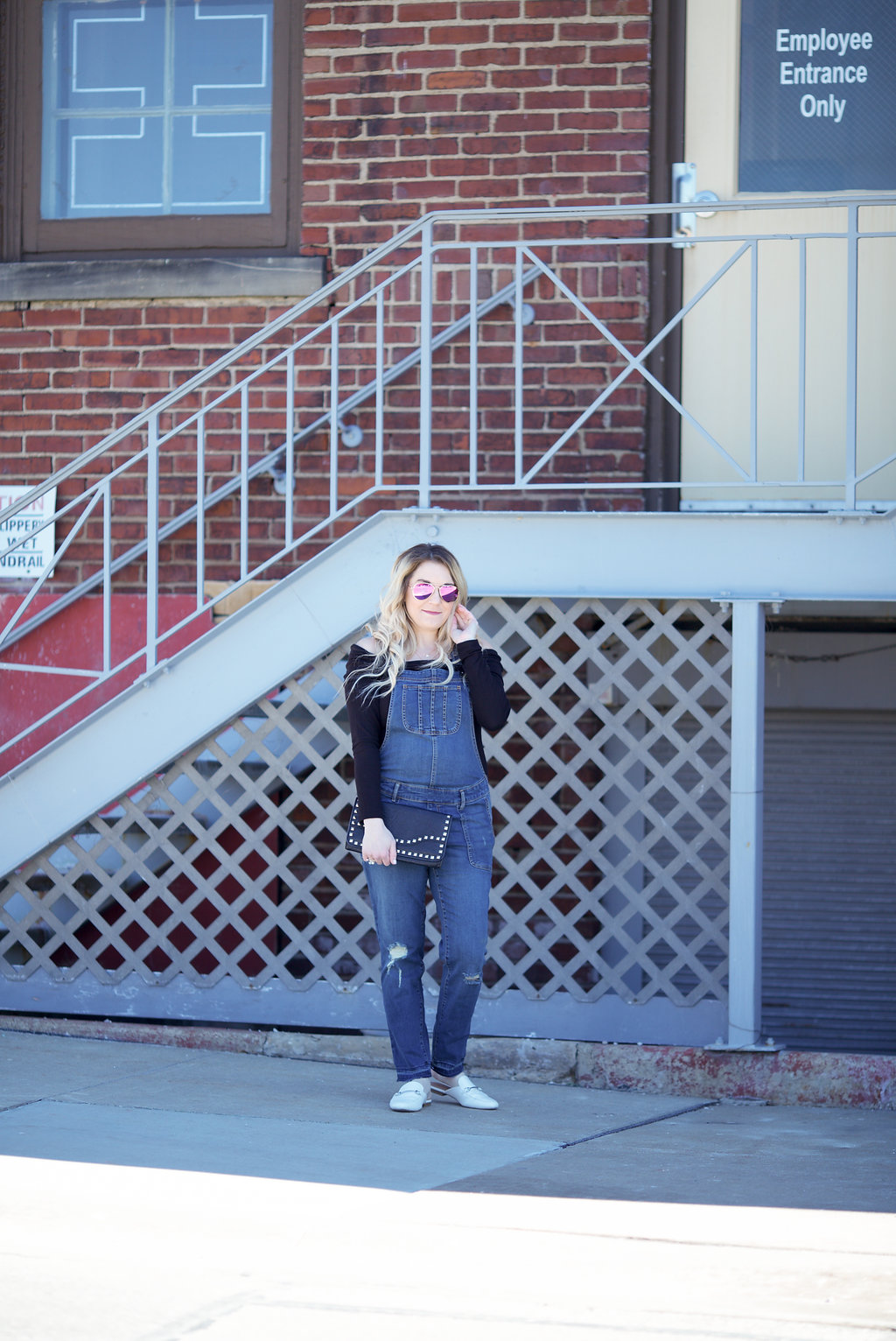 And then this basic black, off-the-shoulder top is another one thats perfect for running around and keeping it casual. I styled it two ways; once with jeans and once with overalls. Which are another one of my favorite things to wear during pregnancy. Not only are they super comfortable but I just think they look adorable on pregnant women!
I also grabbed a few pairs of jeans that I could rotate through as well. Leggings are great but sometimes, I want to feel more put together and throw on a pair of jeans.
Dressing the bump doesn't have to be a challenge! Stock your closet with a few staples and add in a few pieces that you can wear for special occasions.
When it comes to sizing, take your measurements and consult the size chart. Most maternity pieces will be your pre-pregnancy size but I always consult the size chart just to be safe. And while you want the pieces to last most of your pregnancy, don't feel bad if you have to place another order in a few months. It's all part of the process!  But remember, it will come off… don't dwell on it!
What's your approach to buying maternity clothes? What are some of your favorite pieces to dress the bump?