Making our new house a home
As first time homeowners, we had a blank slate. After renting our last two homes, we were finally able to choose color schemes, add or remove anything we wanted, paint the walls… the possibilities were endless! Luckily, Z and I share a lot of the same tastes and had no problem deciding on decor.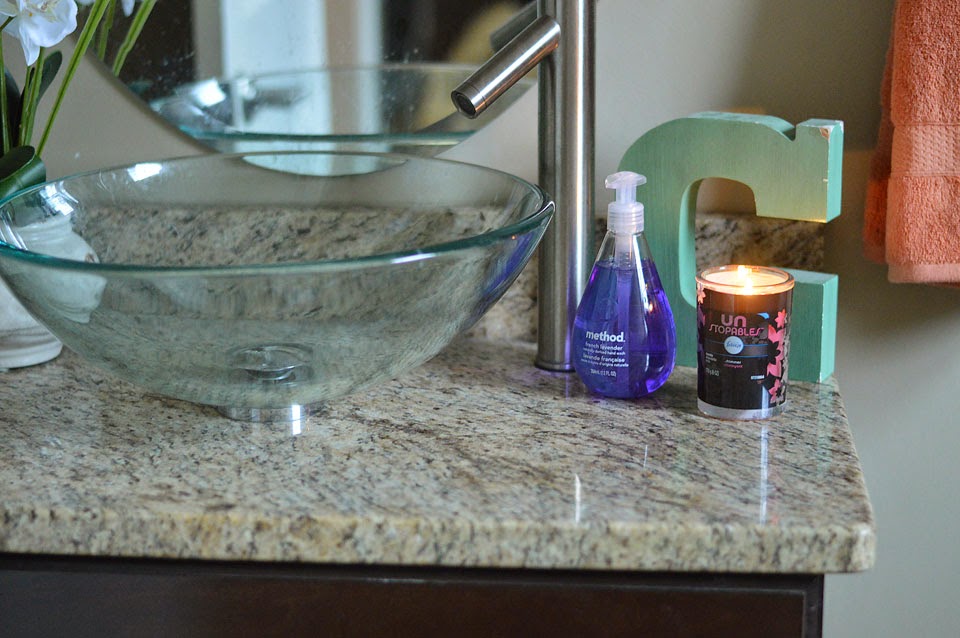 That "C" is now gold… more on that next week 😉
We wanted to try and reuse a lot of our stuff from the old house so we didn't spend a fortune on new stuff. Which of course happened anyway because hey, new house…new things. Right? Something like that?
But in all seriousness, we ended up reusing a lot of our stuff or repurposing it. For example, our master bath has glass shower doors, so we used the shower curtain in the kids bathroom and I added some color and kid items to make it more kid friendly. Despite not needing the shower curtain, I still used the decor and towels from our old bathroom, and just added new rugs. I made sure to add an Unstopables Scented Oil Warmer immediately after getting our keys so that when we came back with the first load of stuff, it would be radiating throughout the house. I especially like these because they alternate between two complementary scents and offer 60 days of freshness!
One in our bathroom…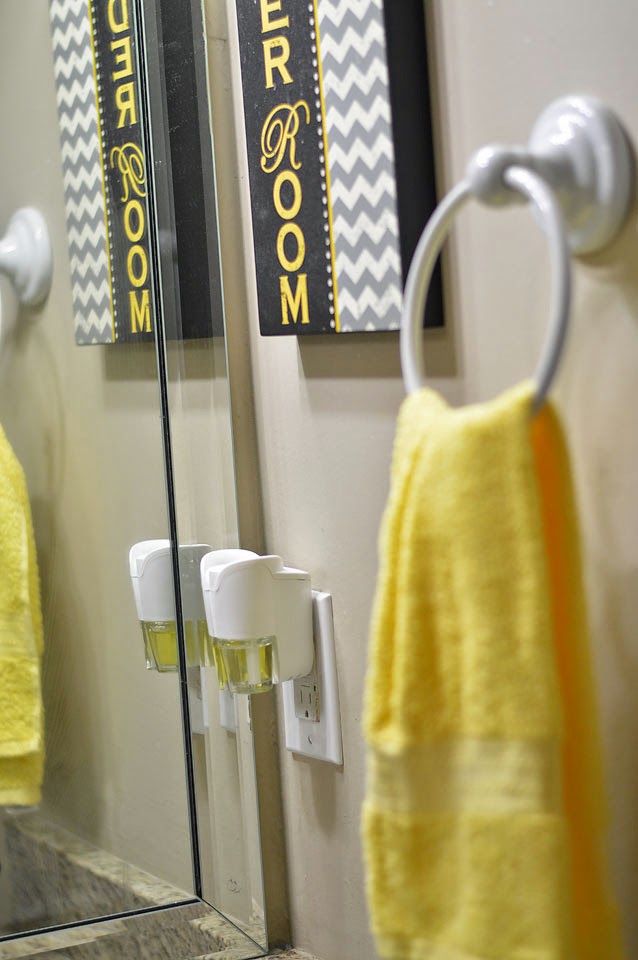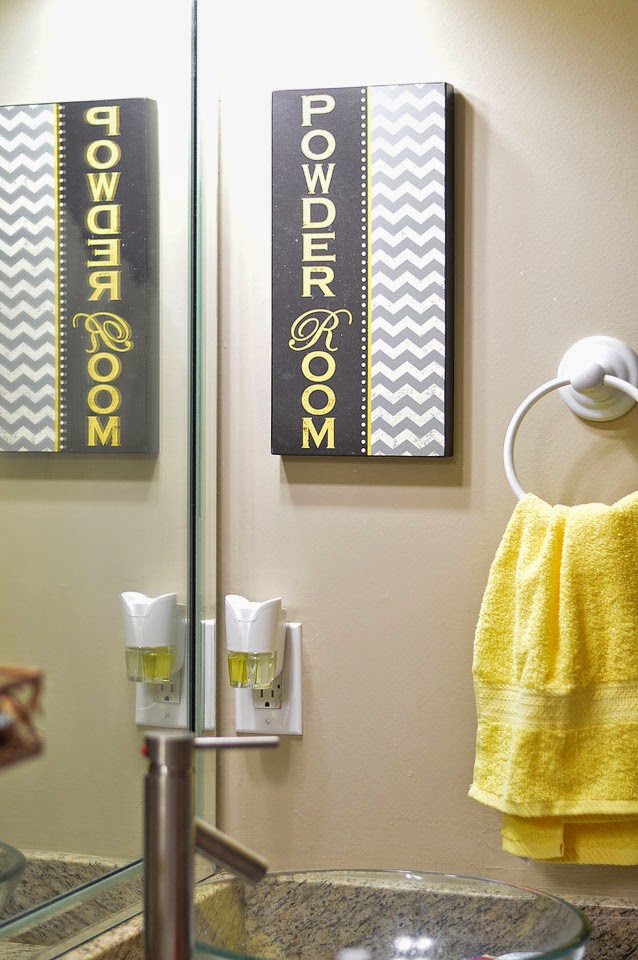 And one in the kids!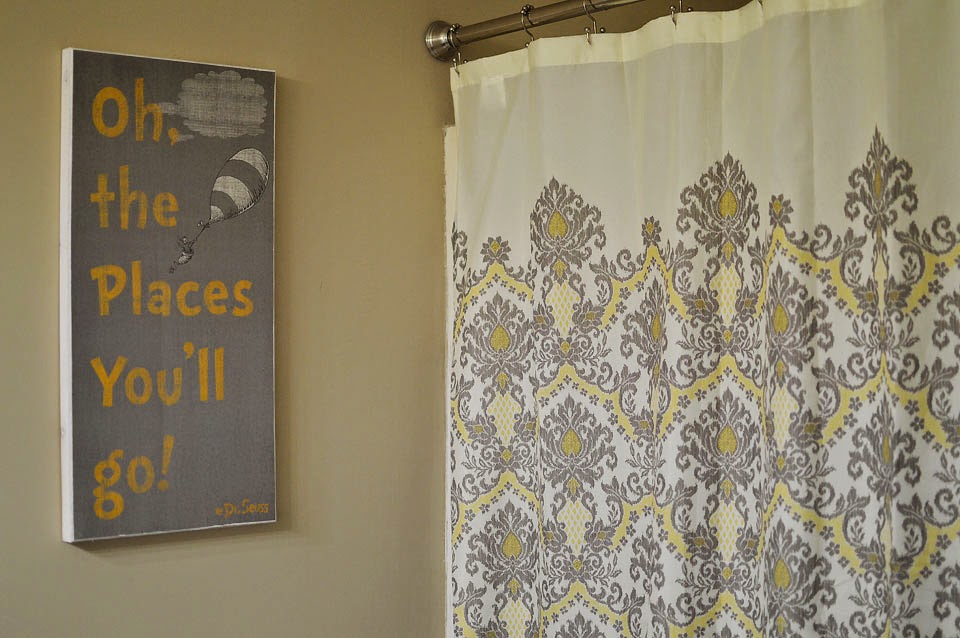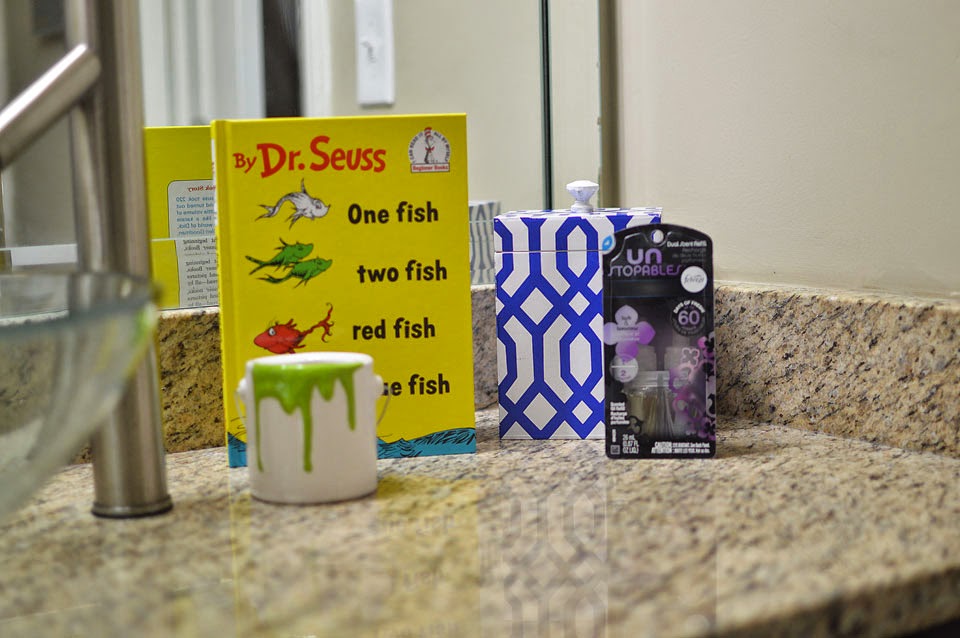 We bought a like-new couch off of the local garage sale Facebook page (crazy, I know), and sold our old ones for almost the same price. Like seriously, the new couch we got still had tags on it. His fiancé wanted all new decor and he had only just purchased it a few months prior. His loss, our gain!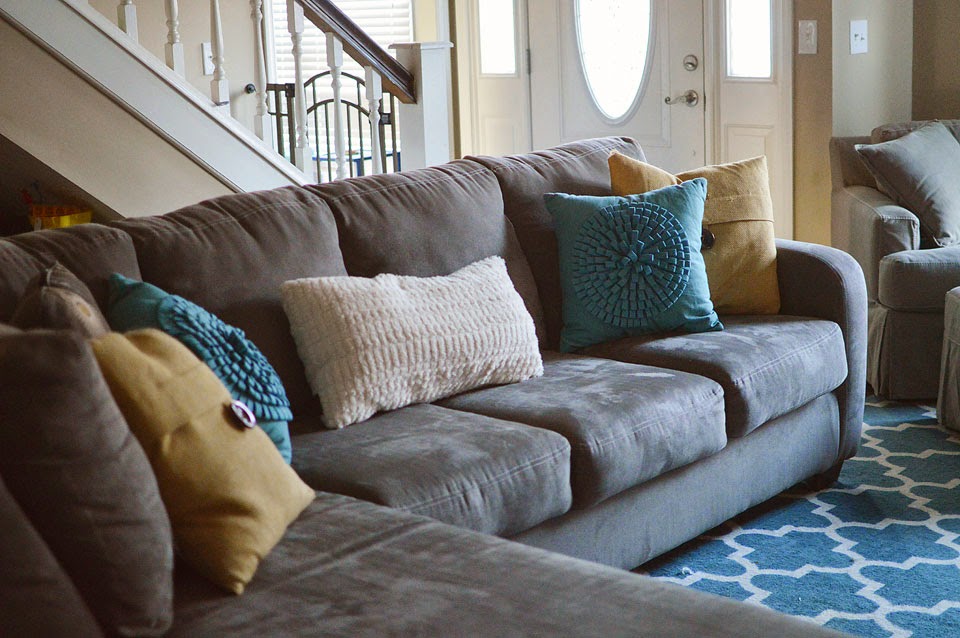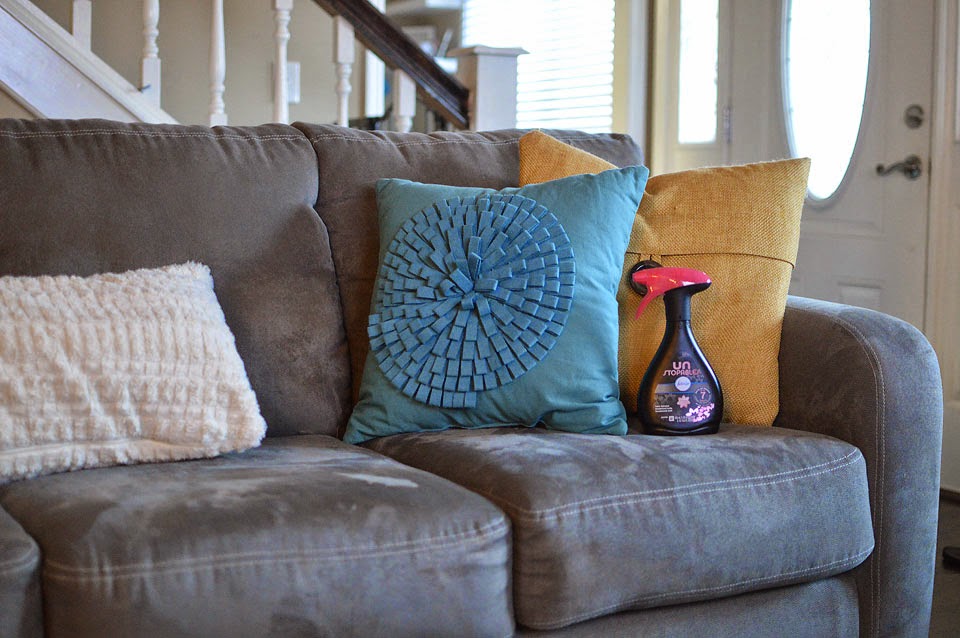 The only problem? It smelled… different. It didn't smell like smoke, pets, or anything like that, but it smelled different than I was used to. I couldn't wash the whole couch… so how would I get the scent out?
P&G Unstopables
to the rescue! I literally used the
Fabric Refresher
and and Air Refresher religiously until I didn't notice the old smell anymore. The Shimmer scent was absolutely amazing; the fine fragrance and luxury home scents make it feel more like an organic scent… like something I would want my home to smell like. Something that matches my style and decor 🙂
Iconic interior designer Nate Berkus suggests being bold; he recommends a bold paint color or textured rug, but we decided to be bold with our accent color! The teal adds a certain "pop" and the curtains with alternate textures really bring the room together.
I also decided to try the In-Wash Scent Booster to infuse sophisticated scents into our laundry. Again, these products gave our laundry a different scent than any other In-Wash Scent Booster I had used before. It gave it a perfume like fragrance that fit into the feel of my home and decor. And I loved that.
We still have a ton of rooms to tackle and I'm still working at making this house a home. And as I've discovered, it not only takes decor, fabrics, rugs, etc… but making it feel and smell like you're home are a challenge as well. I absolutely love this
P&G Unstopables
line and highly encourage you to try for yourselves. Learning about these couldn't have come at a better time!
How do you make a house a home? How do you get rid of the previous "scents" and make it your own?
I was selected for this opportunity as a member of Clever Girls and the content and opinions expressed here are all my own.