This post is about to be a whole bunch of random. My apologies in advance…
But it has been a crazy week and a lot of things are going on. Some good, some bad, and some I'm not exactly sure what to make of them.
Let's start with the good. Zach and I celebrated four years of marriage. We didn't do anything over-the-top exciting, but we did go to the garden where we exchanged vows and that was good enough for me. It makes me so nostalgic and brings me back to the excitement of that time. New to military life, newlyweds, exploring our new home. It was so much fun and so crazy all at the same time. And I love looking back and seeing how much we've grown. But not changed… see photo below..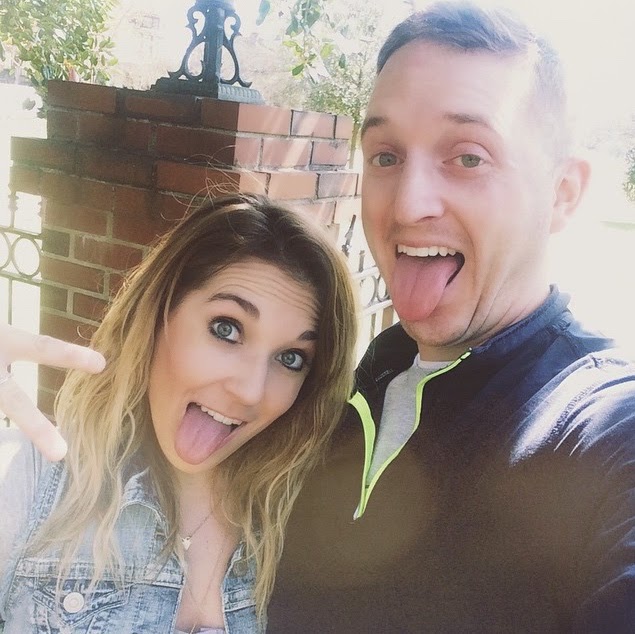 Recreating a photo from our wedding day…
He knows I love Alex and Ani bracelets, so he added this feather and swan to my collection. He's a gem that one… I think I'll keep him.
Both kiddos were recovering from some bug they had last week, and I'm not sure P is completely over it. She's been waking up every night 3 to 4 times and it's been a challenge to get her back to sleep. She only napped for 20 minutes yesterday and was a hot mess express before bed. On top of all of that, she's teething. I wish I could just take her pain away. There's nothing worse than a sick baby.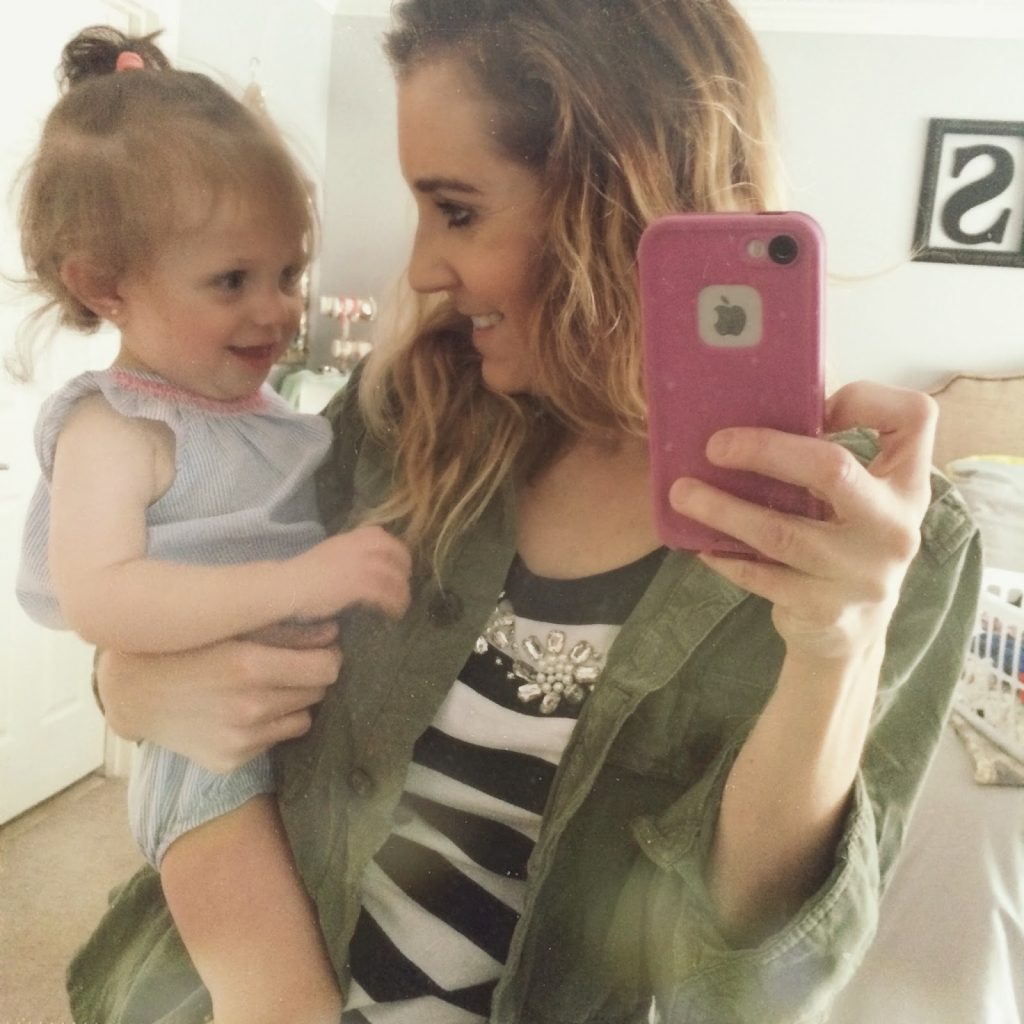 We're going on a preschool tour today. And that both scares the crap out of me and makes me super excited. Mostly for him. I know he will love it and learn all sorts of cool things. It's going to be hard, because it means he's growing up. But I think it will be good for both of us. He will start by going three days a week for 4 hours, so it's nothing crazy. I can't wait to check it out! My baby is growing up too fast…
It's crazy to think that I graduated from college 5 years ago. Where in the world has the time gone? But while browsing Facebook the other day, I learned that a girl in my sorority had passed away. I couldn't believe it. Someone, my age, had passed away. Someone I knew, and while I didn't know her well, I knew her enough to know her personality and how sweet she was. It completely caught me off guard, and I haven't been able to stop thinking about it. I can't even imagine what her family and close friends are going through right now, and I just ask that you pray for all of them. And take the time to hug and kiss and tell your loved ones you love them. Because you never know… you just never know, and that's scary.
Zach has a four day weekend, and it's supposed to be beautiful next week. So I'm looking forward to lots of time outside and hopefully getting some sun. With SPF 50…
I went to the dermatologist a few weeks ago to have them look at a mole that I was concerned about. He said it didn't look like anything terrible, but wanted to remove it to be sure. So I'm getting the stitches out today and hopefully getting good news. Please say a prayer that my results come back normal. I'm freaking out a little more than usual and just want everything to come back okay.
The house is almost finished. I'm putting the finishing touches on a few things and then it will be complete! It's crazy… it's finally starting to feel like our home. And I can't wait to share it with all of you 🙂
Hope you all have a great weekend… see you Monday! xo