Unique Valentine's Day Gifts

I've never really been one for over-the-top gifts on Valentine's Day. To me, smaller gifts with meaning are much more impressive, right? Things that remind you of your first date or a special place you visited. A handmade card. A photo album. Things that evoke memories; memories mean more than anything when it comes to these types of holidays.
Because of this, I wanted to share some unique gift ideas with you. Ideas that may bring back some good memories but also some ideas that can help you to create new ones!
Fondue Set: Gift a fondue set and plan a fondue date night. Even better? Include a menu! Keep it simple with cheese, bread, veggies, etc or get fancy with broth and meats. And of course, chocolate for dessert! Serve with mini cheesecakes, pound cake, strawberries, pineapples, etc.
A hammock. Sure you may not be able to use the hammock right now but imagine lying beneath the trees and taking a nap with your spouse in the summer. Or chatting for hours after a family BBQ. See where I'm going with this?
Mugs. I found these on Etsy and I'm obsessed. If you're a FRIENDS fan, you'll know why 🙂 But include some coffee, tea, cookies, etc and make a special morning date out of it.
A DIY Sushi kit. Sushi dates are always a good time but why not make a date night out of it? By gifting this adorable little kit you're also planning on a fun little date night! I've always wanted to try and make my own sushi and think this gift would be one you could use for many date nights to come!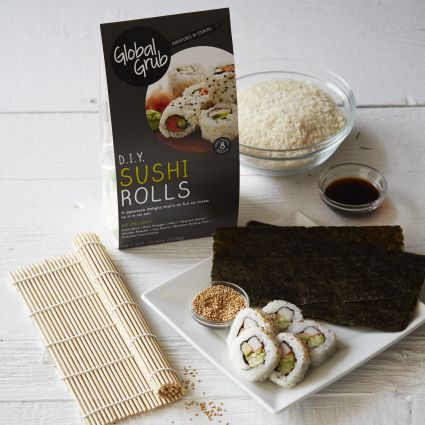 An interactive map. I found this one on Etsy and love that you can place hearts where you've been. But I would also love to find one where you can add on to it and place a heart everywhere you go. Or maybe some sort of "wish list" of travel destinations.
Personalized M&M'S. I made these for Z a few years ago and he loved them. I was able to add some of our favorite sayings and even a picture. How neat is that?! He's a chocolate fiend so they didn't last long but I chose this dispenser so that he could refill it all year long. With 25 different colors and the ability to add your personal touch with messages, pictures, and clip art from a library, there's something for everyone and for every occasion. You can create your own here and check out the My M&M'S gallery for inspiration.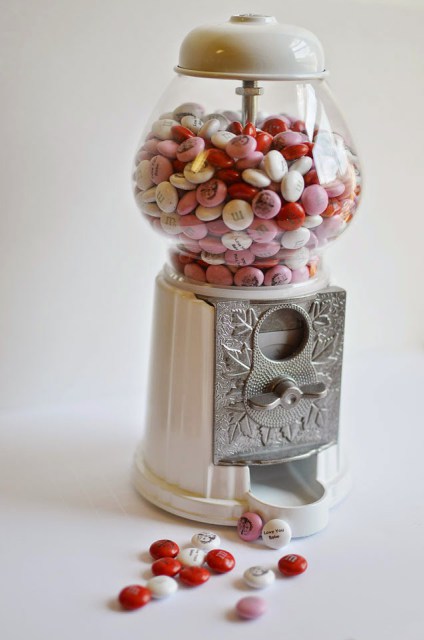 Valentine's Day is all about celebrating and spending time with the one you love. And while gifts aren't important, it's fun to surprise that special someone with a thoughtful gift and bring a smile to their face.
How do you celebrate Valentine's Day? Do you exchange gifts? What types of gifts do you prefer? 
I was selected for this opportunity as a member of Clever Girls and the content and opinions expressed here are all my own.