My kids would play outdoors all day if I let them. Yes, even in the 100 degree Georgia heat, they want to be outside. I think they're absolutely insane but as long as they have their sunscreen on and are staying hydrated, I'll stay out there to make them happy.
Well after spending all morning or all afternoon outside, we have to have snacks ready. And with it being so hot out, the best type of snack is a cold one. I started making these a few months back and they've been a staple in our freezer ever since. They're super easy and such a great alternative to ice cream sandwiches. The cookies get soft and the Cool Whip tastes like ice cream… it's amazing!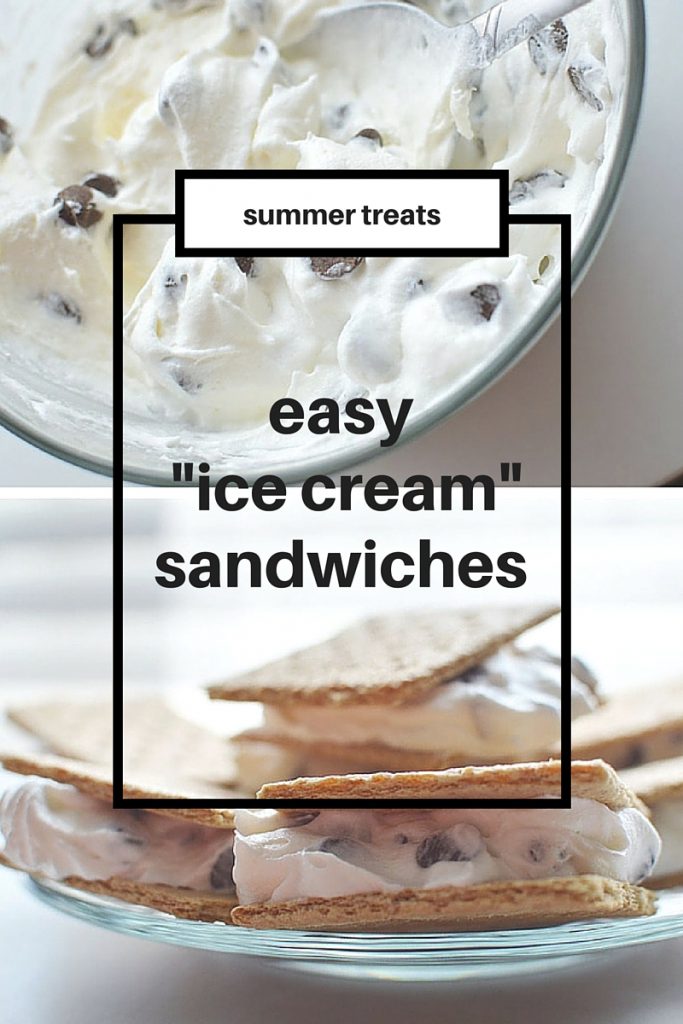 Here's what you need: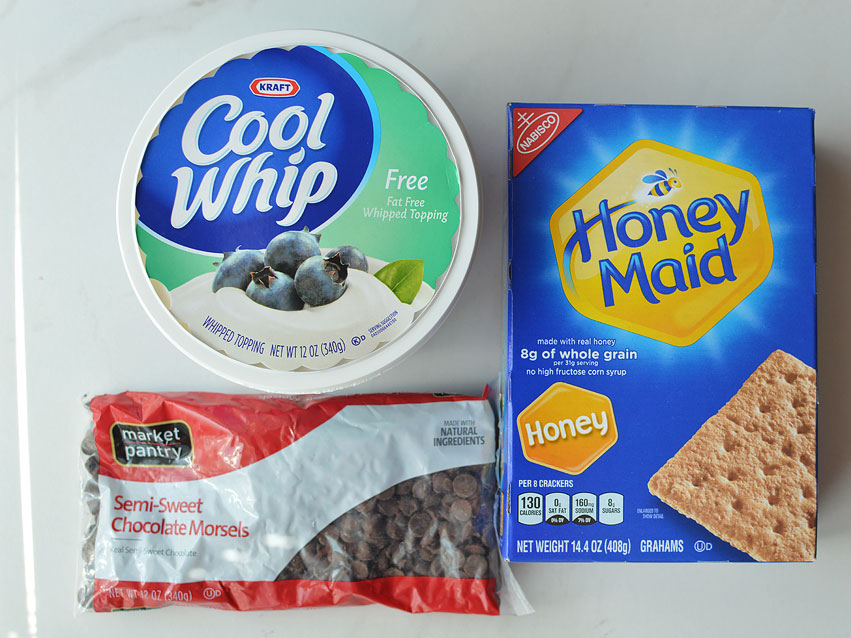 1 box of Graham Crackers
1 container fat-free Cool Whip
Optional: chocolate chips
Here's what you'll do:
Snap the Graham Cracker in half and scoop a spoonful of Cool Whip onto it. Place the other half of the Graham Cracker on top and stick it in the freezer for 4-6 hours. I usually let mine freeze overnight, but I'm sure this would be a sufficient amount of time. If you're adding chocolate chips, mix it in the Cool Whip before scooping it onto the Graham Cracker. This was something we recently started doing, and I'm not sure I'll ever go back to the plain ones!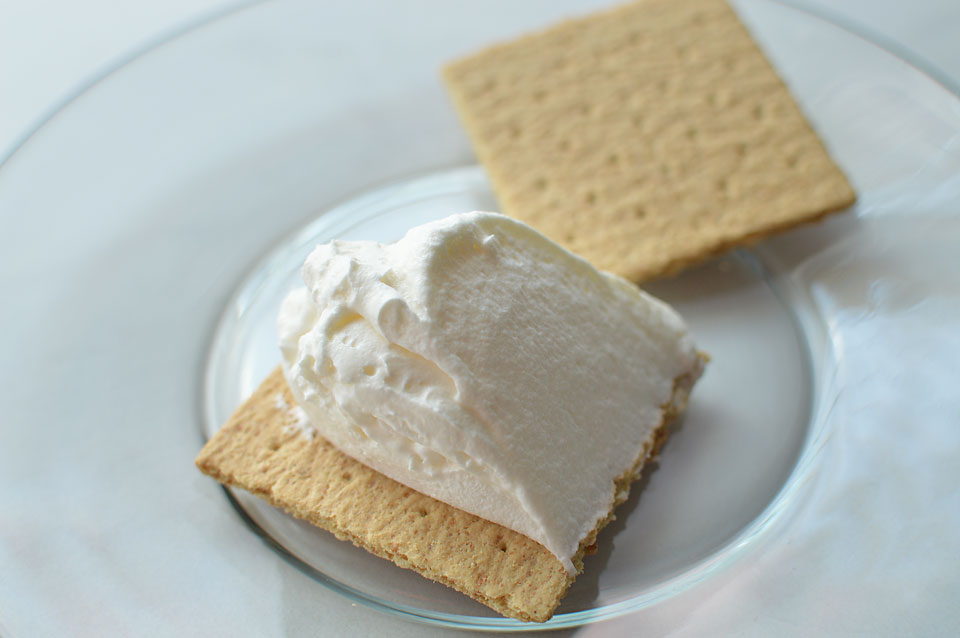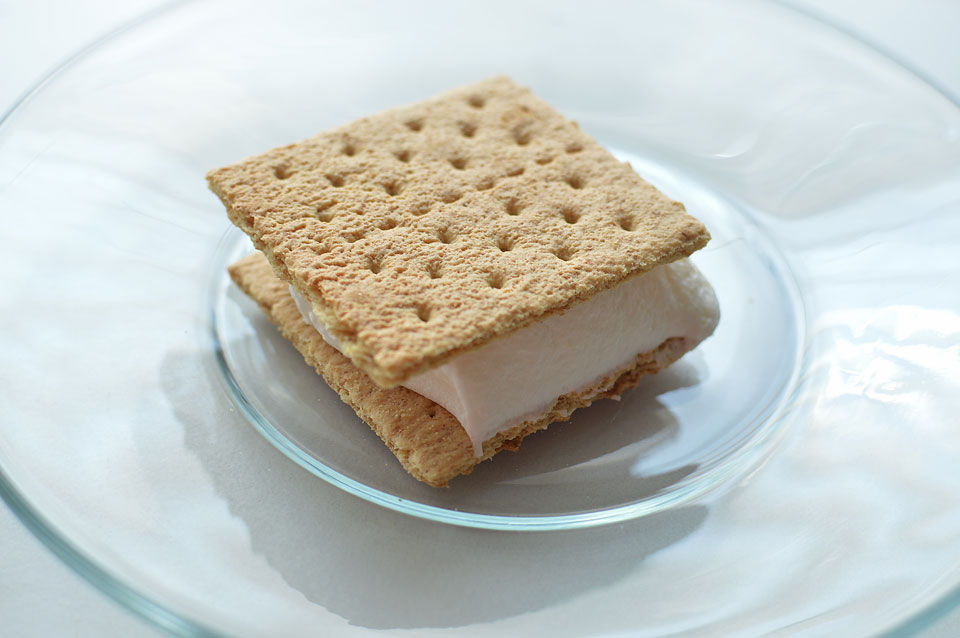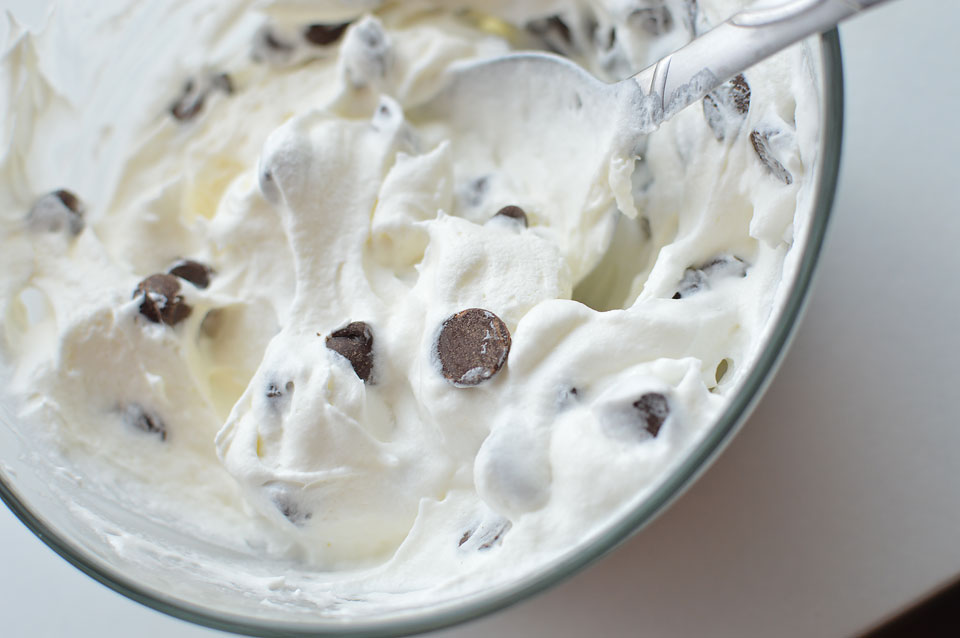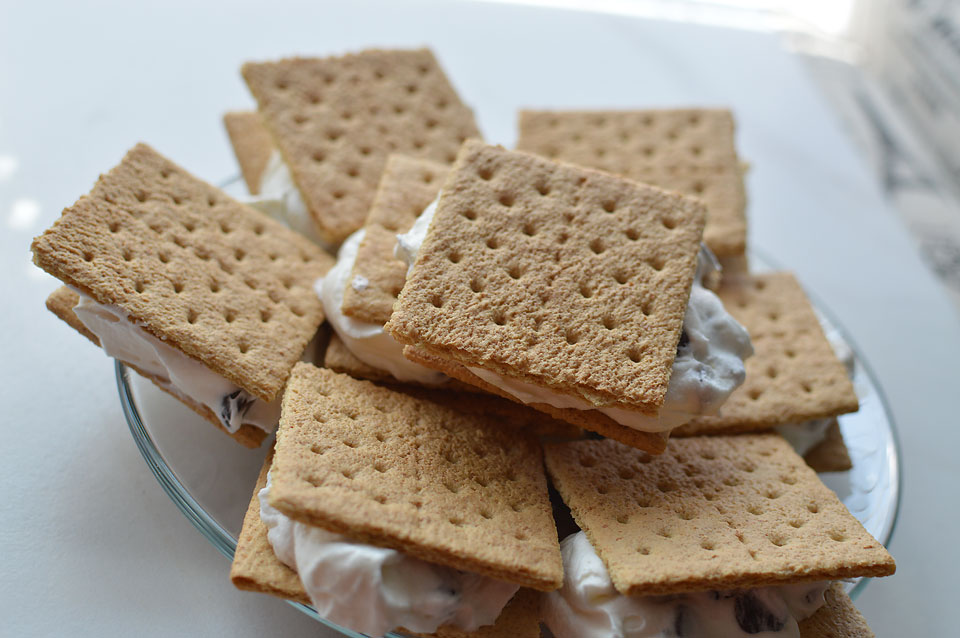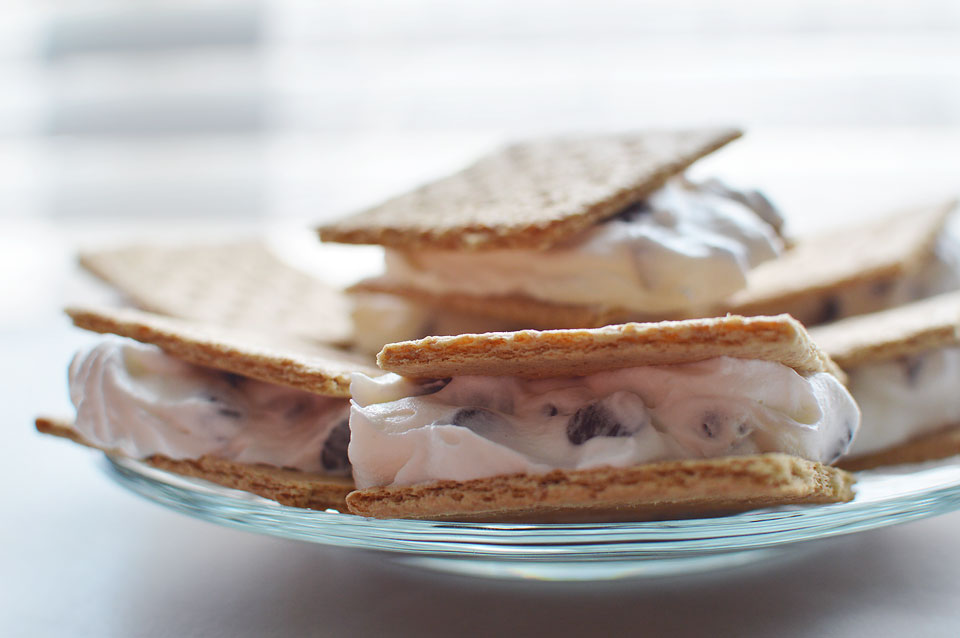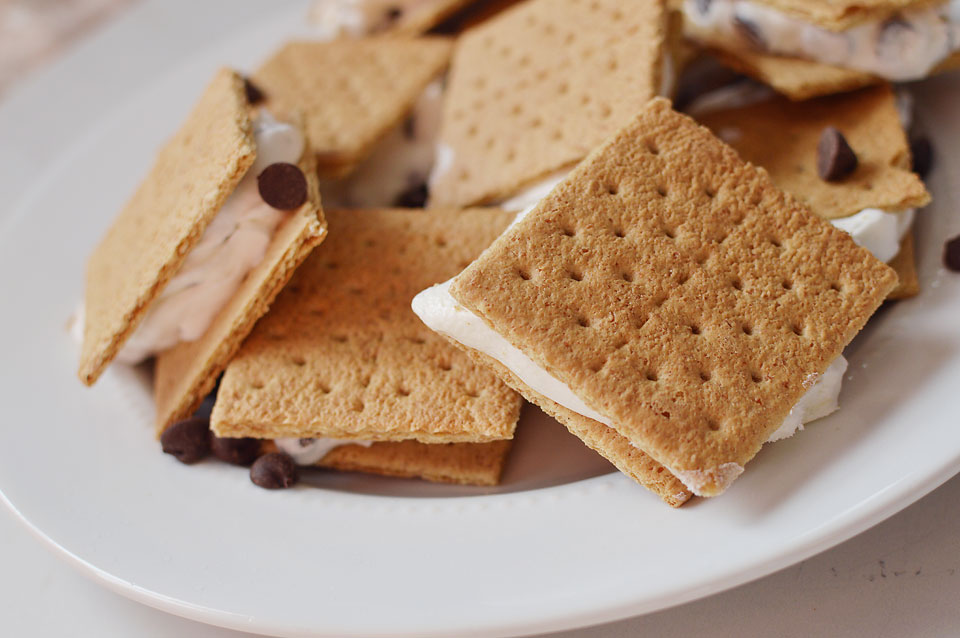 And that's it! Is that not the easiest thing ever?! We have a tupperware container full of these babies at all times. This means no thinking about our snack or dessert and gives me more time to spend outside with my babies. Whether we're playing in the pool, jumping in the bounce house, or digging in the sandbox, I try to spend as much time playing outside with them as I can.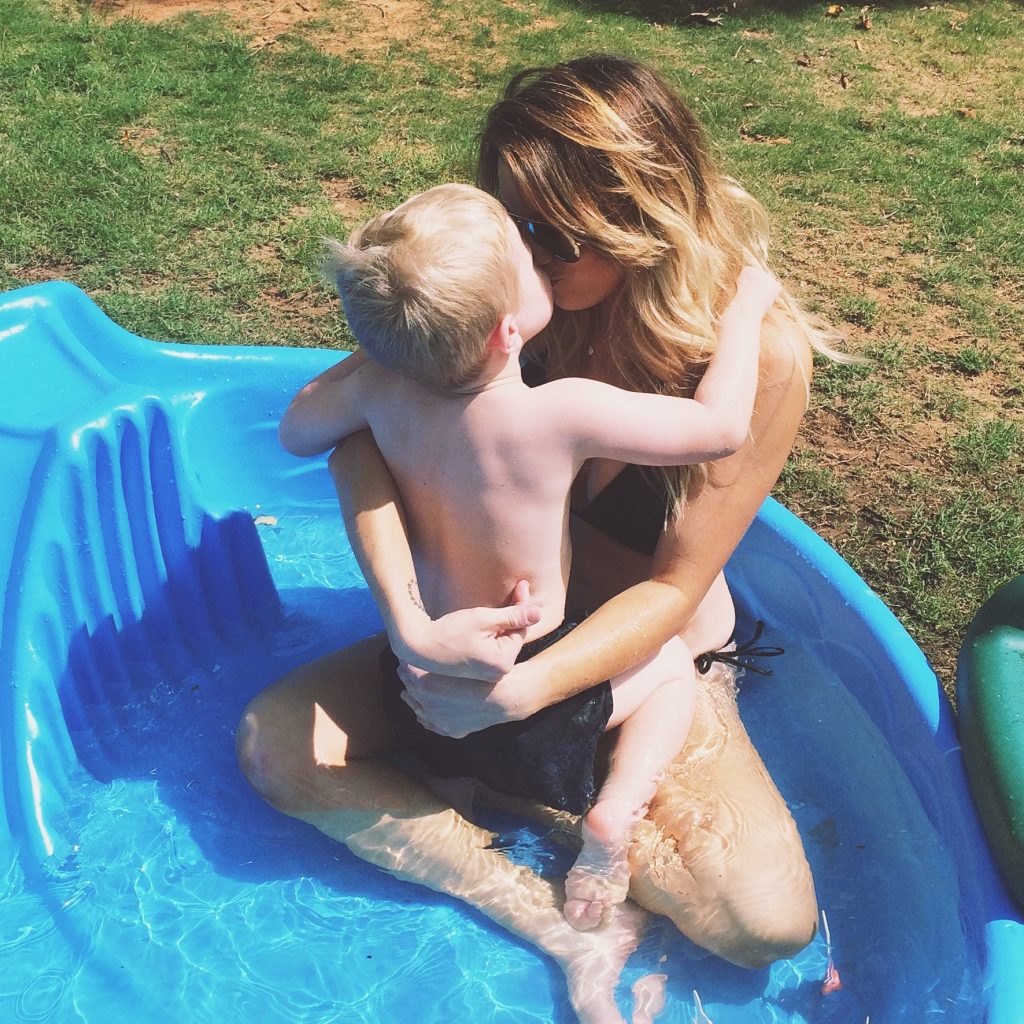 Summer is short (unless you live in Georgia.. and then it's summer 9 months out of the year), so I try and make sure my kids are having the most fun they possibly can, and that I'm enjoying every minute of it with them. So easy peasy snacks? Count me in 🙂
How do you make the most out of your summer? What are your favorite snacks to keep on hand?