Simple toddler approved snacks
This shop is part of a social shopper marketing insight campaign with Pollinate Media Group® and Del Monte, but all my opinions are my own. #pmedia #DelMonteBTS  
http://my-disclosur.es/OBsstV
"
Getting my toddler to eat healthy can sometimes be a challenge. He's at the stage where he wants what he wants and of course, needs to be completely independent in doing whatever he's doing. He's extremely active and it's important I'm feeding him the right foods for fuel and energy. And as much as I love fruit snacks, cookies, and candy, I know that these are things to be eaten in moderation and not the norm.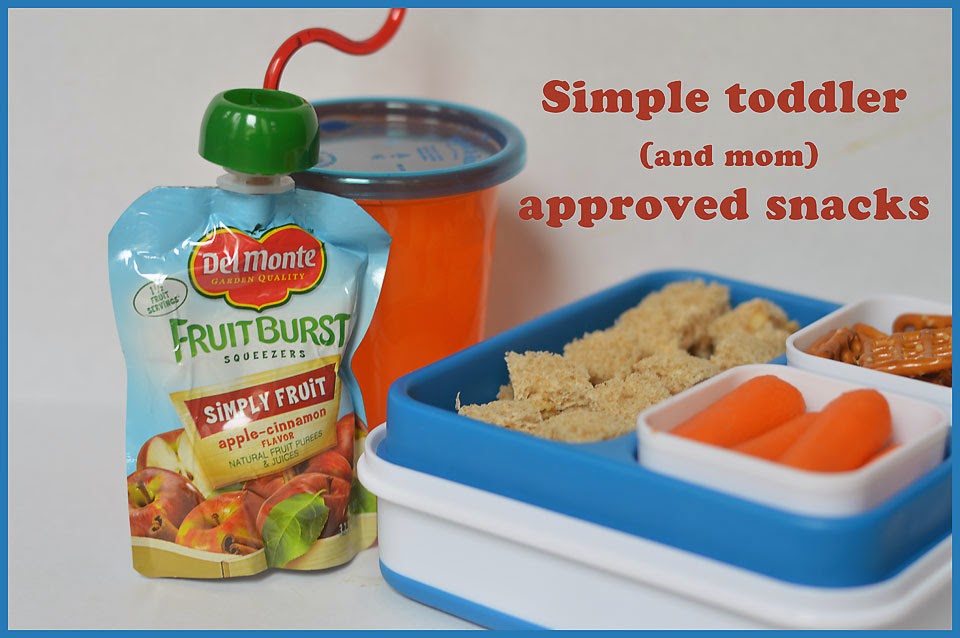 One of the biggest problems we have in trying to feed my son healthy things is that we are always on the go. It's really easy to run through the drive thru of McDonald's when we finish up at gym class or pick up a bag of Cheetos while leaving the grocery store. But there's a solution to this… MEAL PREP.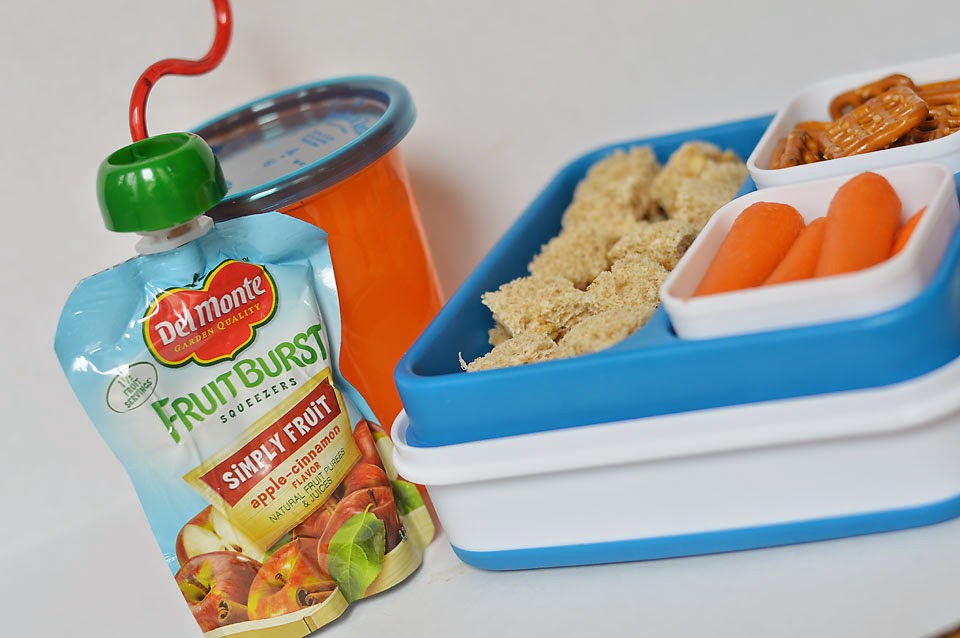 I wish I could say I plan my weekly meals in advance and have a plethora of fresh fruits and veggies cut up at all times. I would say that I sometimes do and when I do, my life is SO much easier. I mean, I'm less likely to reach for a quick bag of cookies when it takes the same amount of time to reach for some cut up strawberries. But if they're not? Those cookies are WAY easier…
Some of our favorite healthy and quick snacks?
Del Monte fruit cups
Peanut Butter and jelly bites (can prepare these the night before and take to go)
Pretzels
Cocoa roasted almonds
Fruit smoothies
Turkey and cheese roll-ups
String cheese
Yogurt smoothies
And of course, fruits and veggies! But try pairing them in different ways:
Carrots and hummus
Apple or celery slices with peanut butter and raisins
Banana with peanut butter and a few dark chocolate chips
Cucumber slices with salt and pepper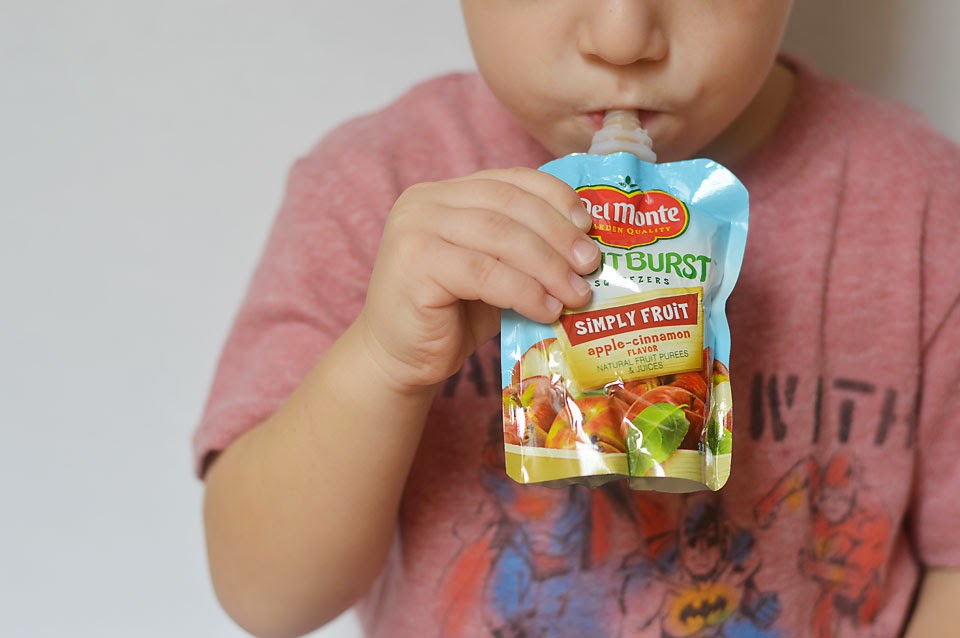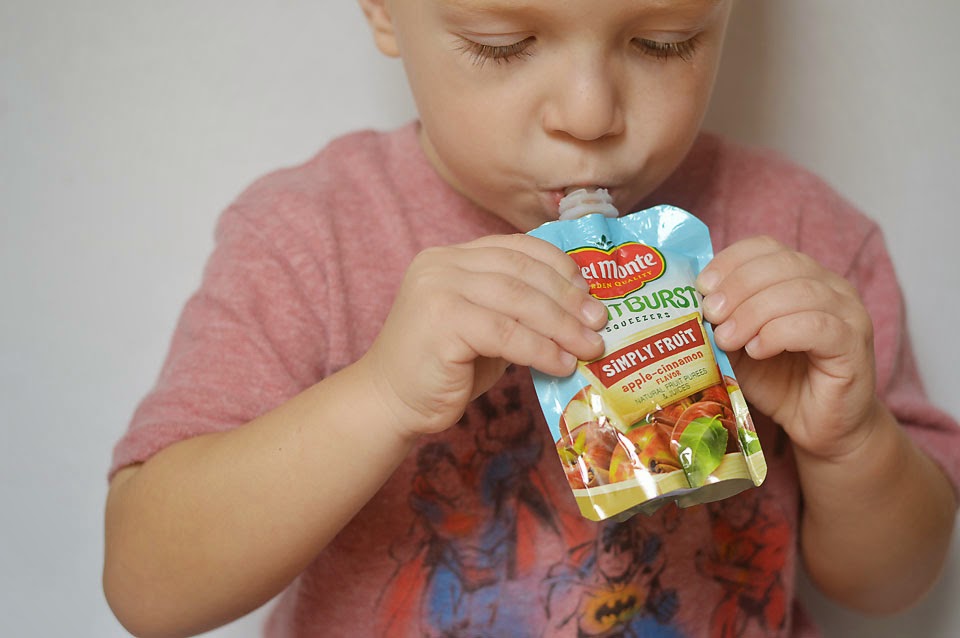 And what to hear something crazy? These little trays help too! I know, it seems weird, but my son loves the fact that he gets a special tray and it's just for him. I got this one at Walmart and it has been a life saver. You can take it to go or eat at home and put an icepack underneath to keep it cool on the go 🙂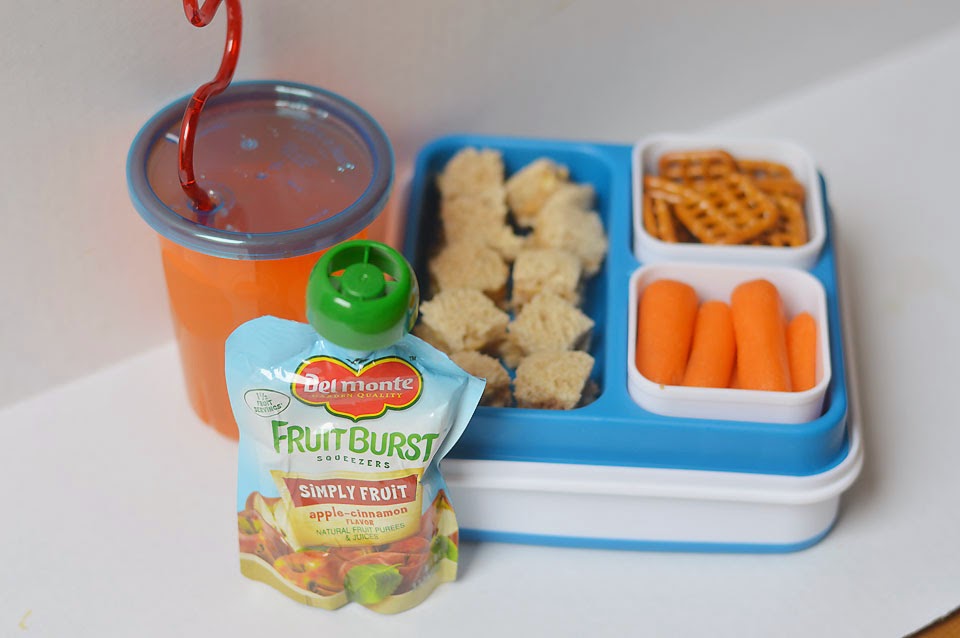 And speaking of Walmart, you can currently receive a Free Photo Print to celebrate Back to School and receive a $1 coupon any two Del Monte Fruit Burst Squeezers or fruit cups. Head to Walmart with your first day of school picture from your camera and stock up on the good stuff with your coupons**. Mom and kid win!
What are some of your kids' favorite snacks? When do you prepare them?
**Receive a free back to school photo offer from select Walmart Super Store Print Shops with purchase from August 1 – September 13 while supplies last. If they participate in the free back to school photo offer they will receive $1 off the purchase of (2) Del Monte 4-pack Fruit Cups or (2)Fruit Burst Squeezers (again offer is available from 8/1 to 9/13 while supplies last)