Staples for your wardrobe.
A friend of mine asked me on Instagram to choose some of my favorite "mom staples". I mean, no one wants to go out and spend a ton of money when they have a baby just because they're a mom now right? And to be honest, my style/wardrobe hasn't changed that much. Except for the whole "going out" clothing section of my closet… the clubbing tops and dresses had to go.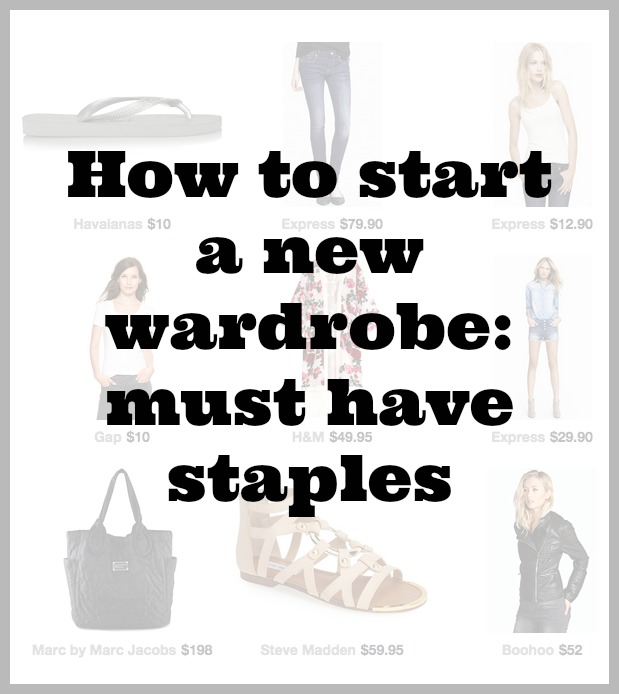 I'm all about dressing for comfort. However, I also like to look nice and feel good. Some people are most productive and most comfortable in sweatpants and a tee and that's totally fine! But for me, I feel best about myself when I wear jeans, a shirt, and nice sandals, for example. All I want to do is sleep when I'm in sweatpants so for me, it just doesn't work.
But on a daily basis, I'm usually living in jeans or jean shorts, and some sort of basic top. My shoes are usually casual sandals or semi-casual, but something I can run errands and chase my kids in. Of course I have other tops and dresses, but if you're looking to build a wardrobe with staples, these are what I would suggest! Whether you're a mom or not, these are the perfect pieces to get your wardrobe started.
Once you have a core, all you have to do then is swap out accessories, purses, headbands, etc. Oh and learn to embrace the messy bun. Mom or not, this thing will be a saving grace when you're short on time or just don't feel like doing your hair.
What are some of your favorite staples? Share them below… I'm always looking for new things to add to my closet! xo