This shop has been compensated by Collective Bias, Inc. and its advertiser. All opinions are mine alone. #AvengersUnite #CollectiveBias
We're big fans of dress-up around here. Or as my son calls it, "playing costumes". I never want him to feel like playing dress-up is just for girls, because boys can have just as much fun playing make believe as girls can. Especially when you stock the wardrobe with his favorite
MARVEL'S Avengers
costumes 🙂
We used to keep everything in a trunk and it was always a mess. You couldn't find anything! I have been dying to repurpose old furniture with chalk paint and decided that I would make a new costume wardrobe for the kids' playroom.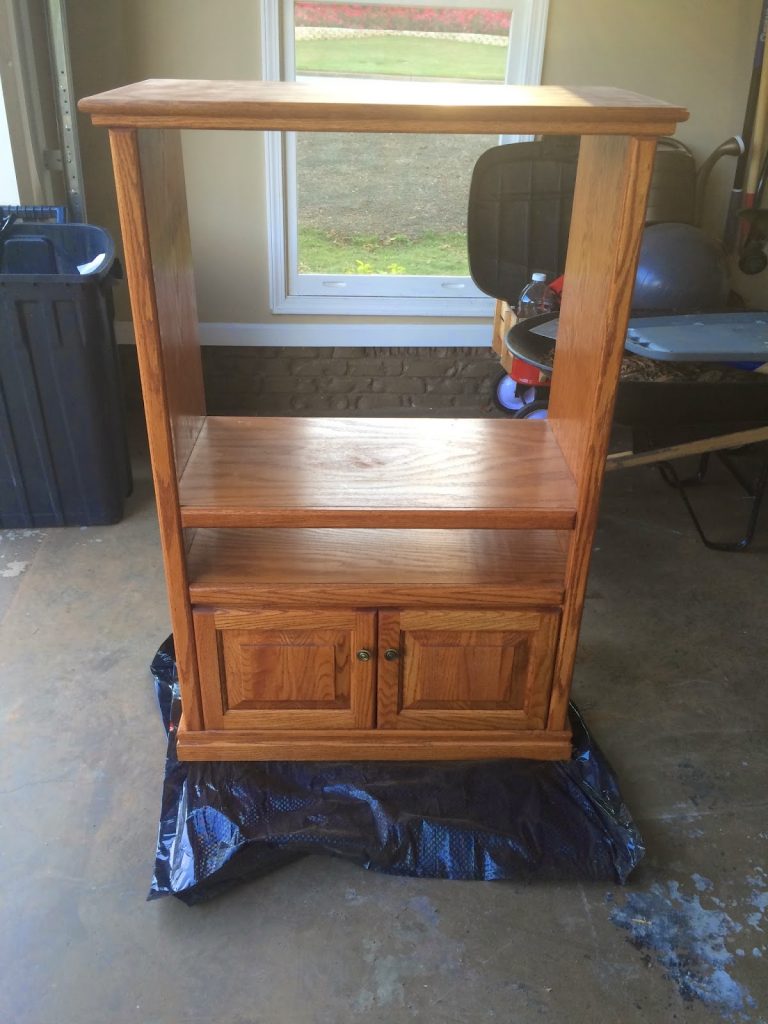 I found this piece on the local garage sale page for $20 and went to town! The best thing about chalk paint? You don't have to sand the furniture down first. Amazing, right?! I chose gray so it would be neutral for both my son and daughter. And then went with teal and white accents.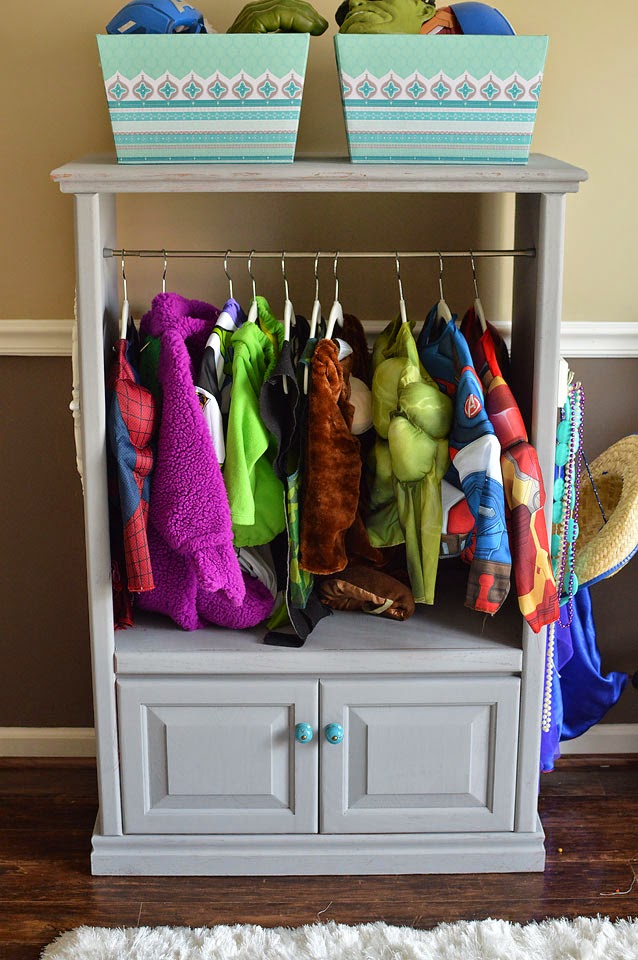 I used a tension rod to hang the costumes and then put a mirror on one side and hooks on the other. I bought different knobs to make it look more updated and tie in with the color theme. I love how it turned out! (Edit: I would suggest drilling in a rod or getting a tension rod with a screw. When the kids were trying to get the costumes down, they would pull and in turn pull the bar down. We purchased a tension rod with a screw and it's worked a lot better!)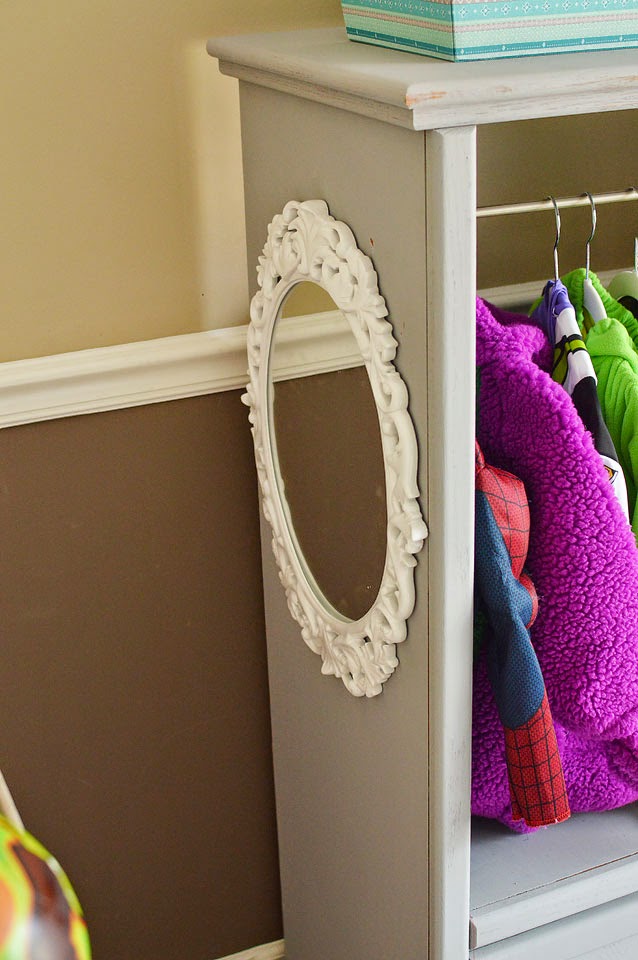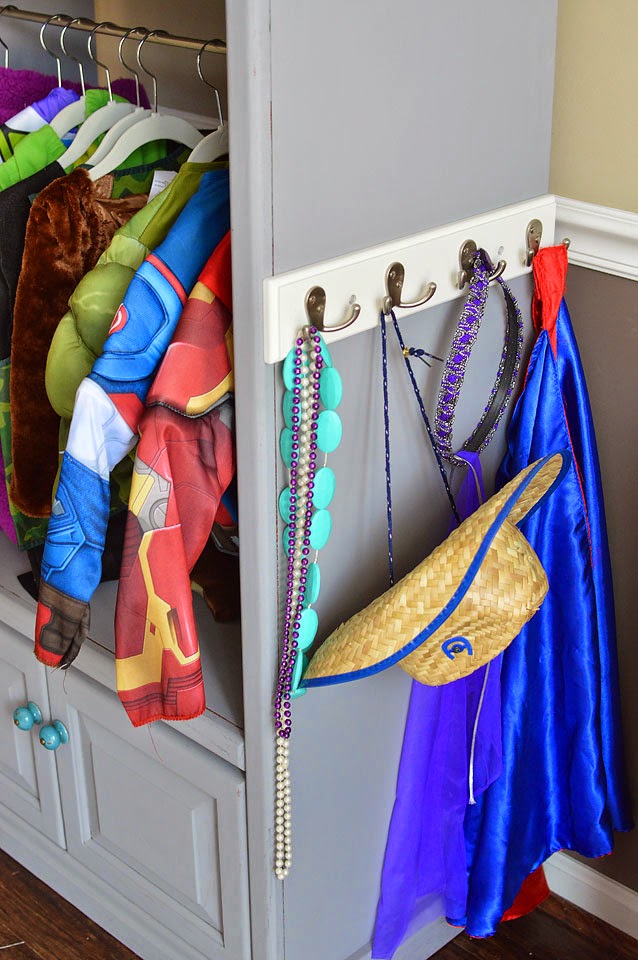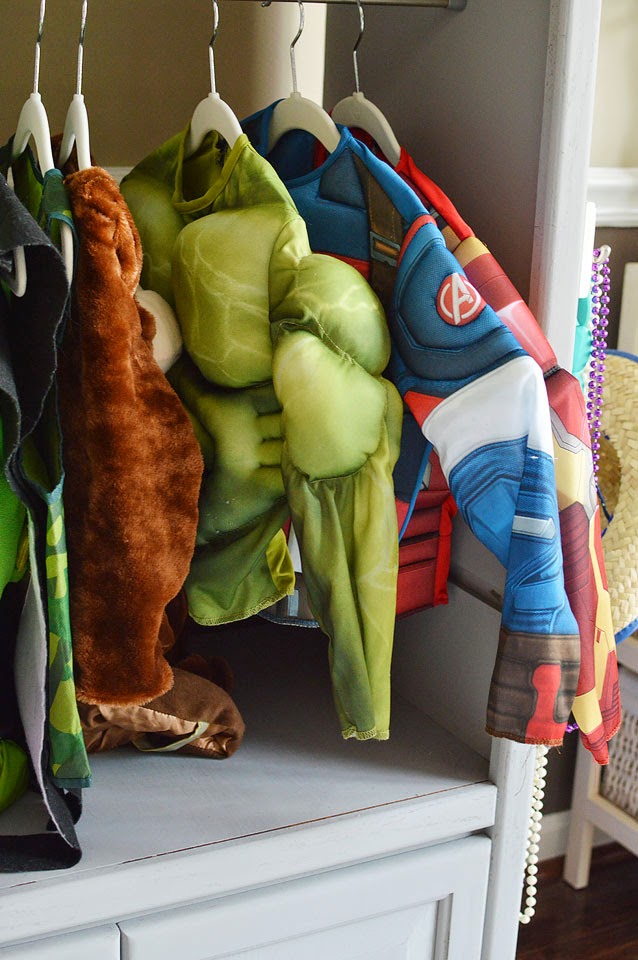 The kids were so surprised and so excited! I picked up new MARVEL'S Avengers costumes at Walmart and apparently should have gotten two of each because it was a battle for the Hulk Hands!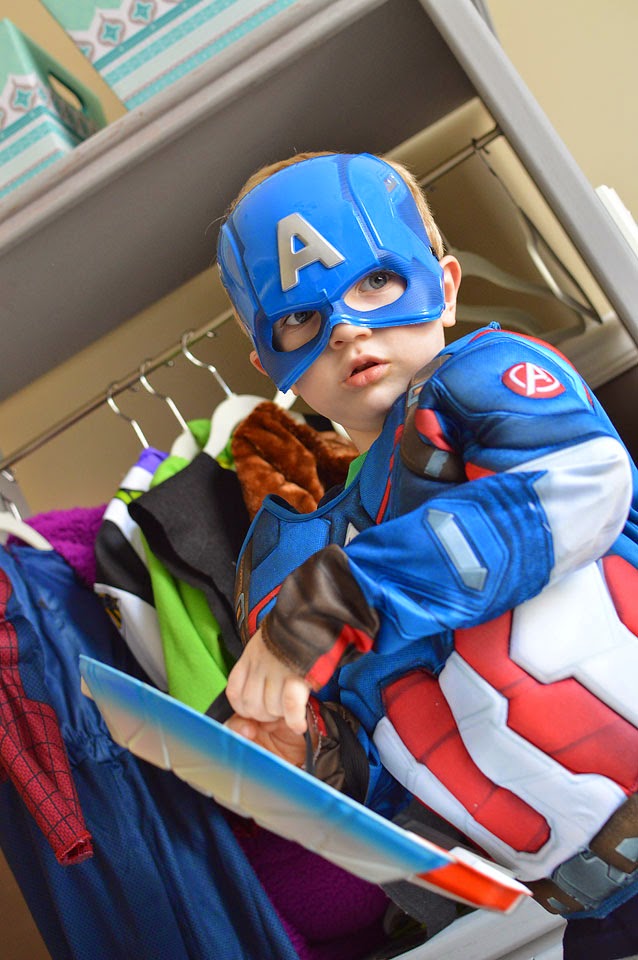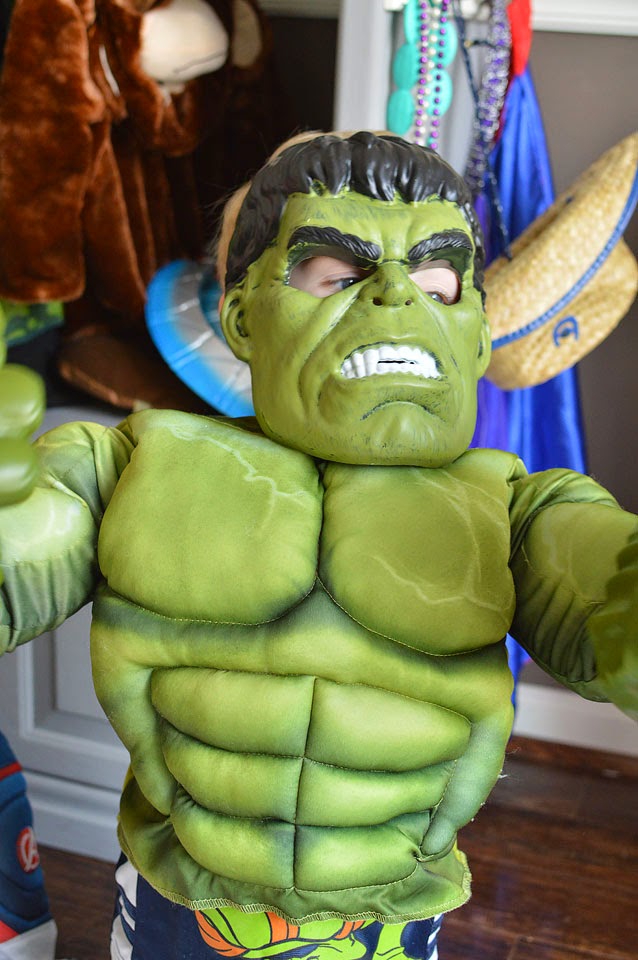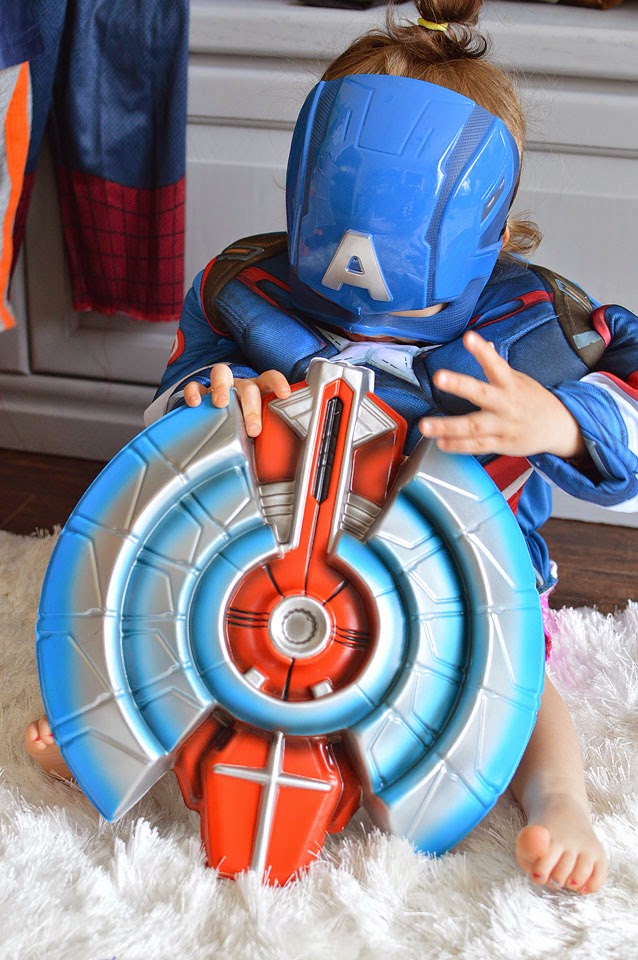 I had such a blast repurposing this old entertainment stand and buying new costumes for the kids. I love to see them using their imagination and playing together. We can run around and play superheroes for hours and it is never the same as the time before. And seeing them so happy is the best part of it all!
I believe role playing is just as important for boys as girls, and I love that these costumes make that possible. And my daughter loves to dress up as superheroes too…to be just like her big brother 🙂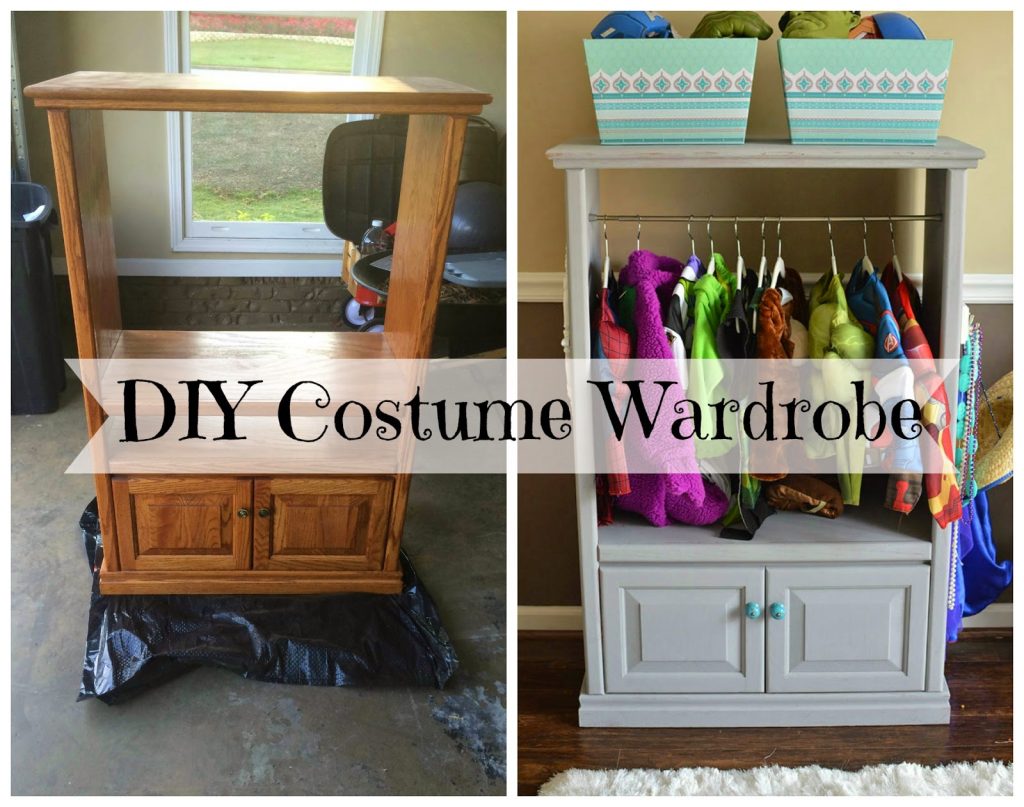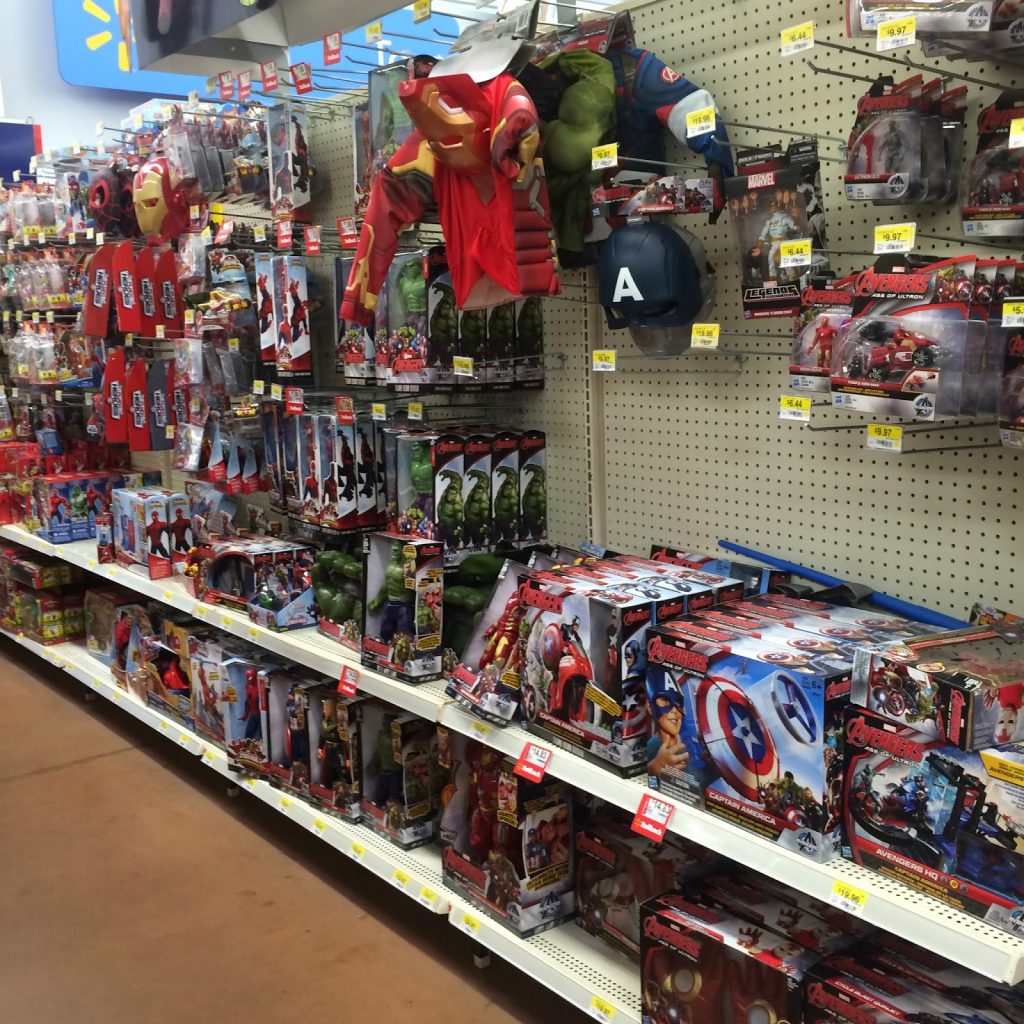 Be sure to check out the Super Heroes Assemble App, available in the
iTunes
and
Google Play store
. With Super Heroes Assemble, turn your phone into a portal to exclusive MARVEL's
Avengers: Age of Ultron
content. Keep up to date with the latest movie and behind-the-scenes action. Plus, scan
Avengers
displays at Walmart and Walmart.com to become your favorite Avenger, explore a Hulkbuster training facility in a cool 360 degree interactive space and to bring MARVEL'S 
Avengers: Age of Ultron
characters to life with augmented reality.
Does your family "play costumes"? What's your favorite thing to do in them?! Will you be going to see the new movie?