Fall trend triple threat.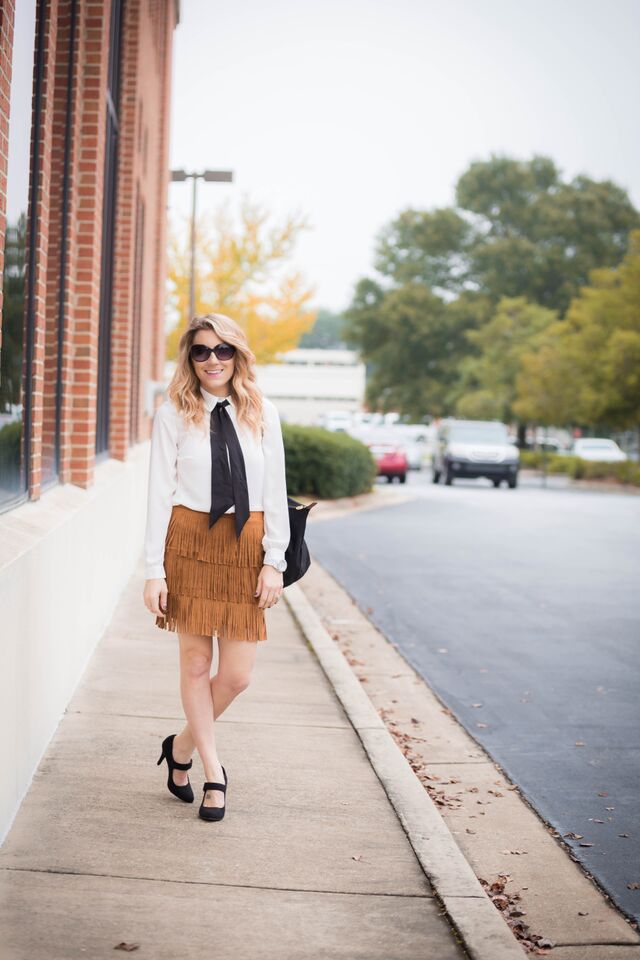 Now that we're in the heart of fall, I've finally been able to wear more of the fall clothing I purchased. But since it's still warm every now and then, I also get to take advantage of some warm weather pieces as well. I don't get to dress up often so when I have an occasion where I can, I have to have a new outfit. I mean, even if your closet is packed to the brim, nothing you have is appropriate for a big event, right? So when I headed to College Fashion Week last month, I decided the morning of the event that I needed a new outfit. I had a few ideas in my head of what I was going to wear but when I started to try them on, I realized I wasn't feeling them. So off to the mall I went! And this is what I put together…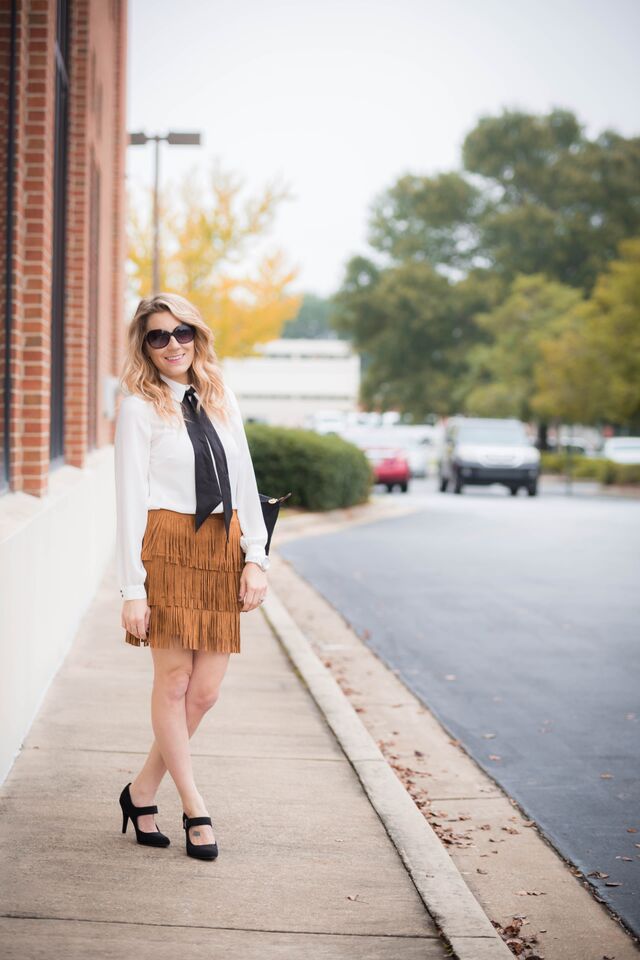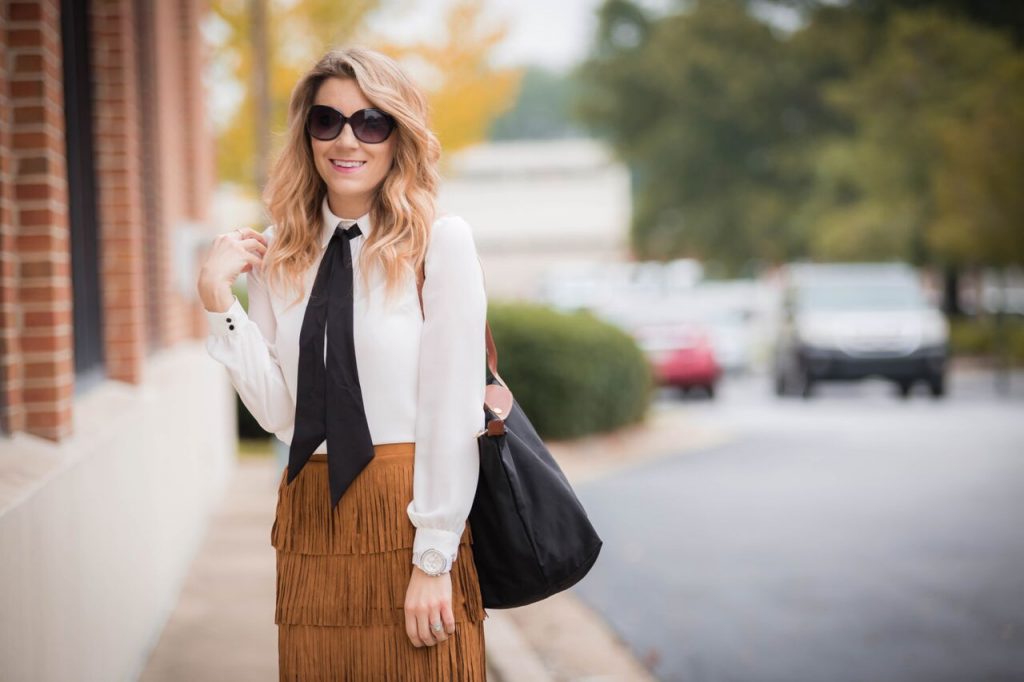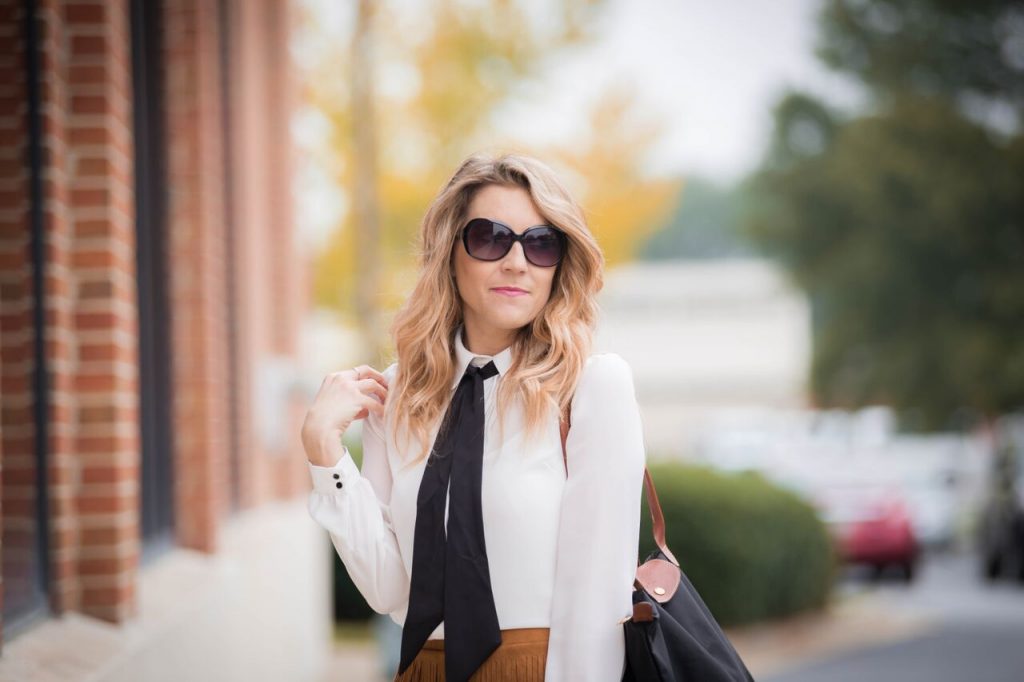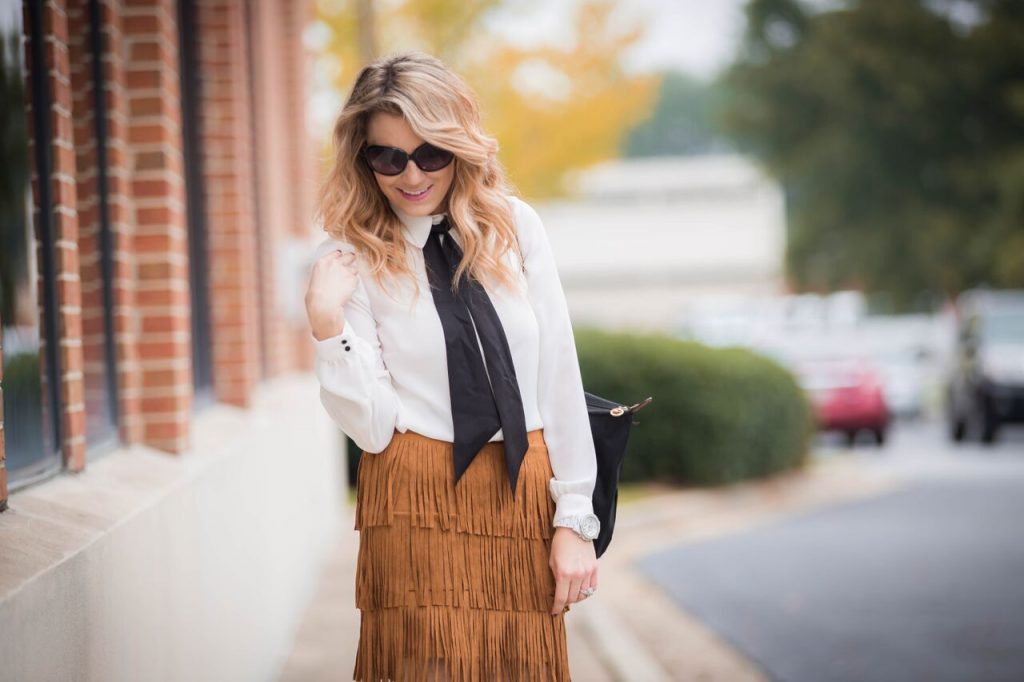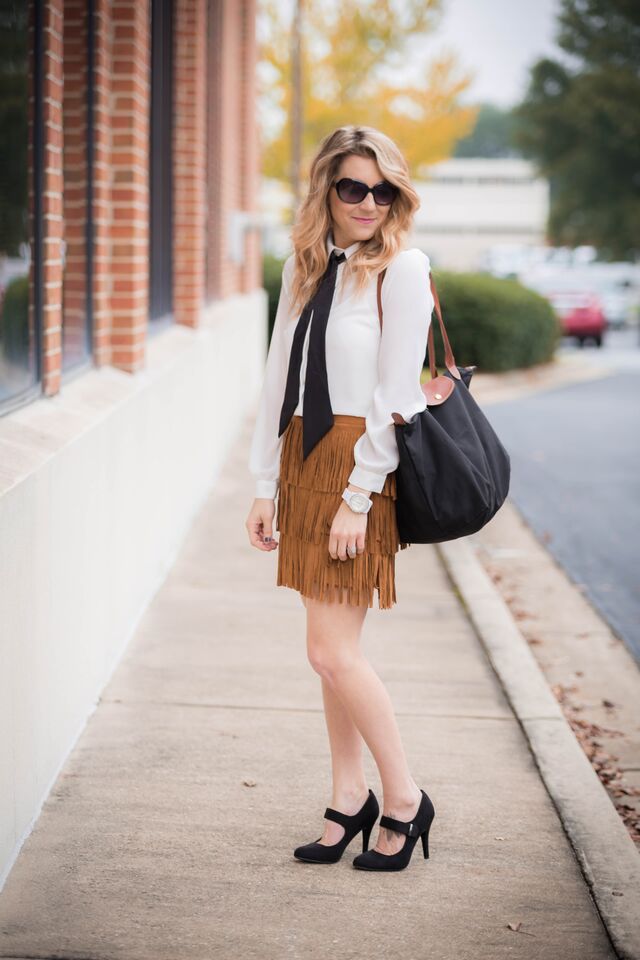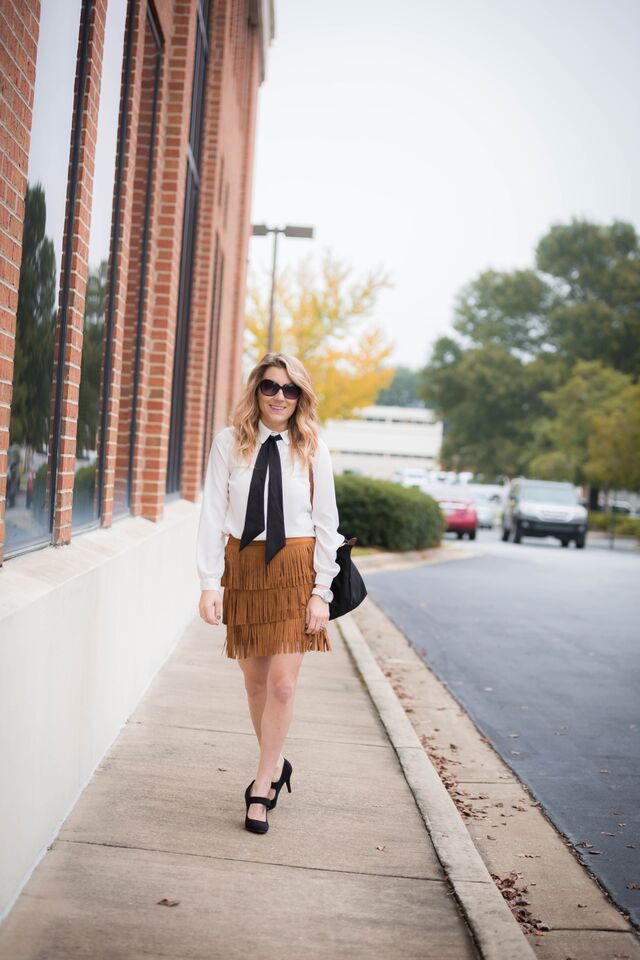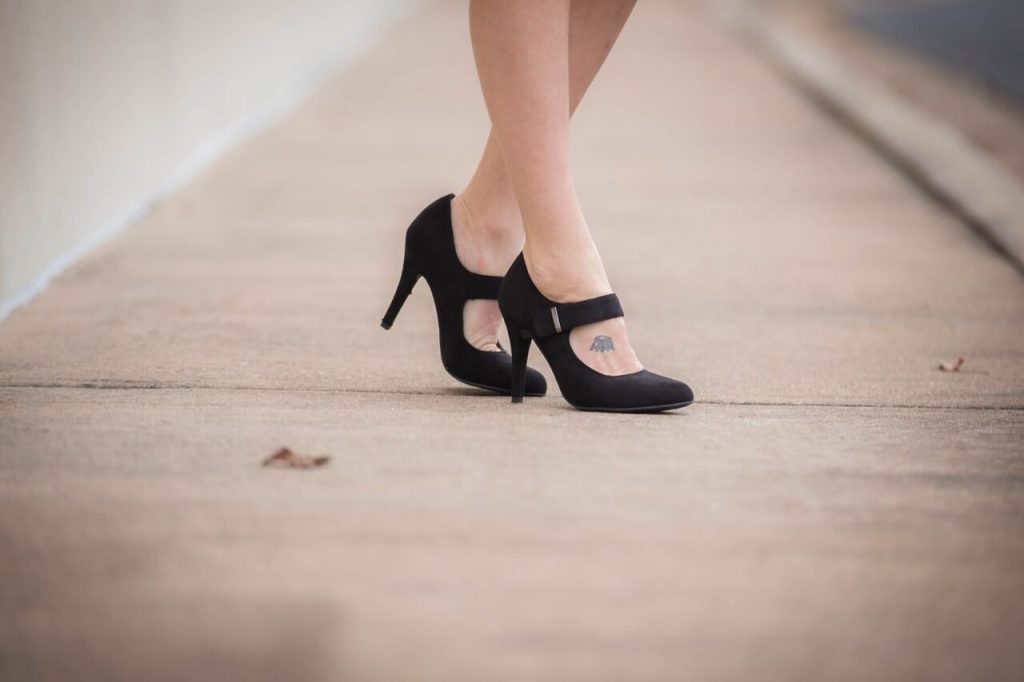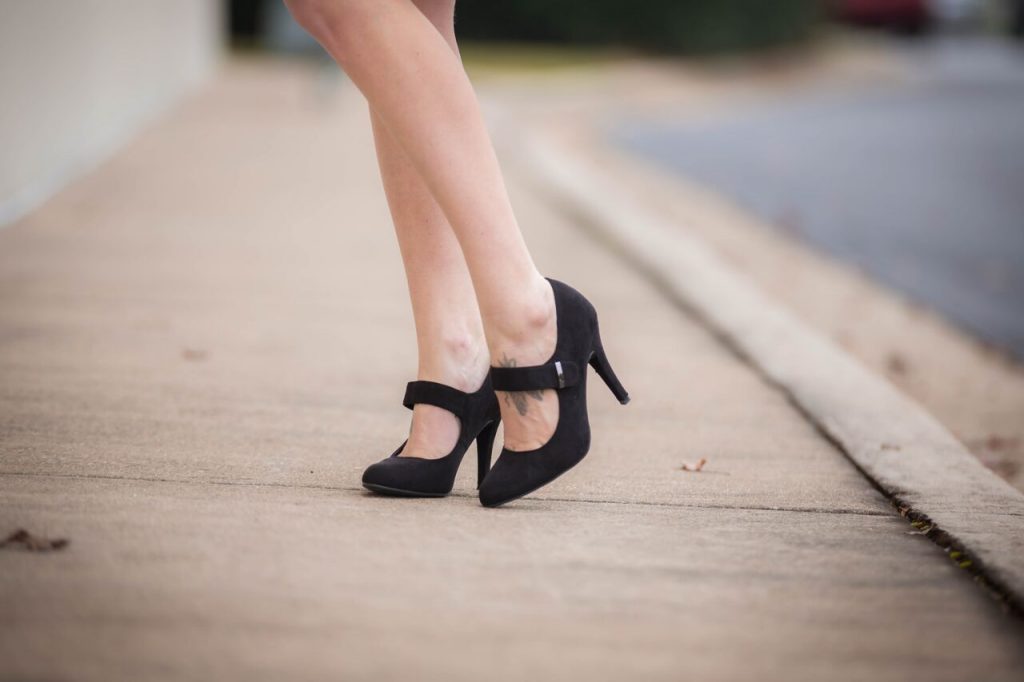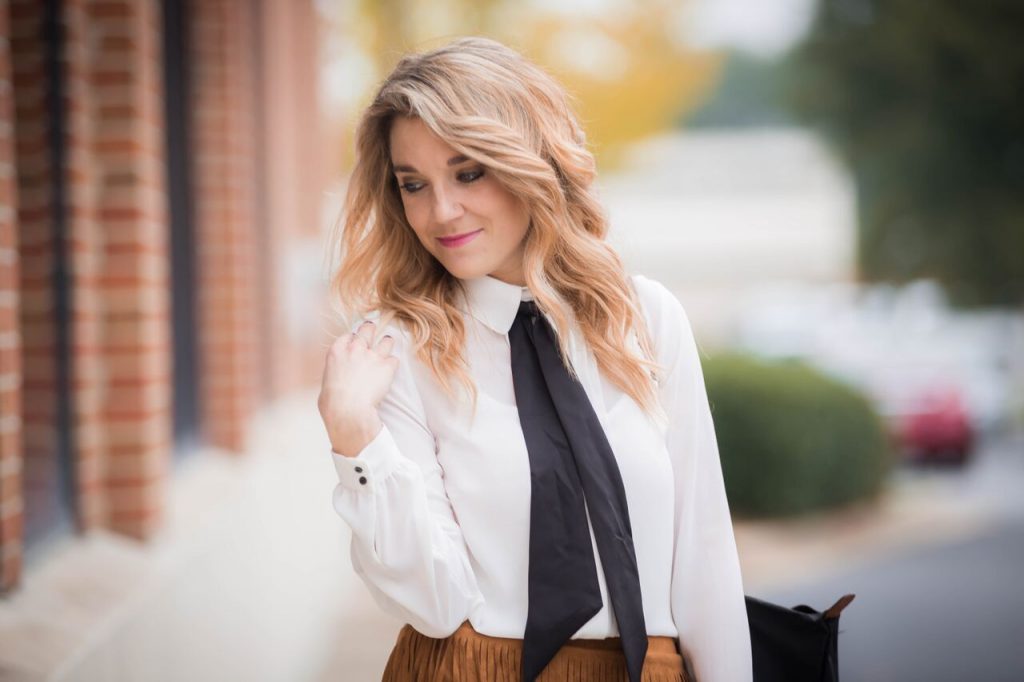 We know that one of this fall's biggest trends is fringe. I knew I wanted to incorporate it into my outfit somehow so when I saw this skirt, it was game over. Is it not perfect?! I seriously wish I could wear it everyday! It's super soft and has a little bit of a higher waist fit so anything that keeps this tummy in is a-okay by me.
Since the skirt is so bold, I wanted to find something simple to wear on top. When my friend and I saw this shirt we knew it was the one! It works for both the minimalist trend and menswear inspired trend (which I wrote about here) and was a little out of my comfort zone. But I ended up loving it paired with the skirt.
One of the ways to balance out the menswear inspired trend is to mix in feminine pieces. To do that, I wore an ultra girly pair of Mary Janes, another one of this season's biggest trends. This pair runs a little small so I would probably suggest sizing up 🙂 But they also work for the minimalist trend and keep it very simple and chic. This entire outfit is just so chic and I can't wait to wear it again somewhere else soon! (But we all know that probably won't happen… #firstworldprobz. But the shoes are from Rack Room Shoes where all shoes are buy one get one 50% off everyday! And make sure you sign up for their rewards program where you can earn $15 for every $200 you spend.
So tell me… have you mixed different trends yet? Which ones are you loving and which ones, not so much?