6 unique gifts for a new baby
Today's post is sponsored by Things Remembered. All opinions are my own. 
I love shopping for a new baby; there's nothing cuter than baby clothes, baby blankets, really just baby anything! But I also like to think outside the box and find unique gifts. Things that mom may not have registered for or wouldn't typically buy on her own. And personalizing the items always adds such a special and well, personal touch. So today I wanted to share a few unique gifts for a new baby that will be a special keepsake for years to come.
All of these items are from Things Remembered, a Cleveland based company (so obvi I love them even more). But they seriously have the greatest selection of items and you can personalize them however you want! The possibilities and combinations are endless!
Snow globe: Snow globes were always so magical to me when I was growing up. I love that this can be personalized with the baby's name, birthday, birth measurements, a special prayer, whatever! And it plays "Carousel Waltz" so you can soothe baby to sleep with it as well.
Brush and comb set: All of my babies were born with full heads of hair so we've already been using our set 🙂 But regardless of whether or not the baby is born with hair, they'll be able to use it at some point!
Christmas tree ornament: I love how classic this ornament is and how it will match anyone's decor. I still have my own baby shoe ornament from my first Christmas and all of my kids now have their own too.
Silver rattle: My husband actually still has his and his dad's from when they were babies. These are such great gifts to not only entertain the baby but also pass down as heirlooms.
Bathrobe: Nothing cuter than a baby in a robe! And this one is fit for a princess!
Sleeper: Seriously the softest sleeper ever. You can have it monogrammed or have their name written across the front. I loved how classic the monogram was so I went with that option.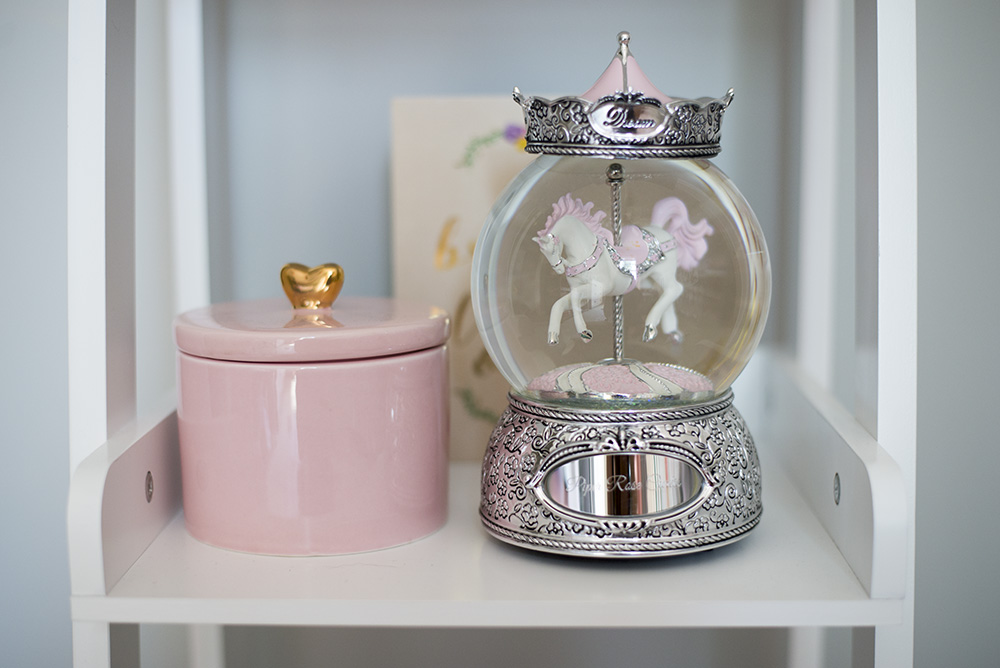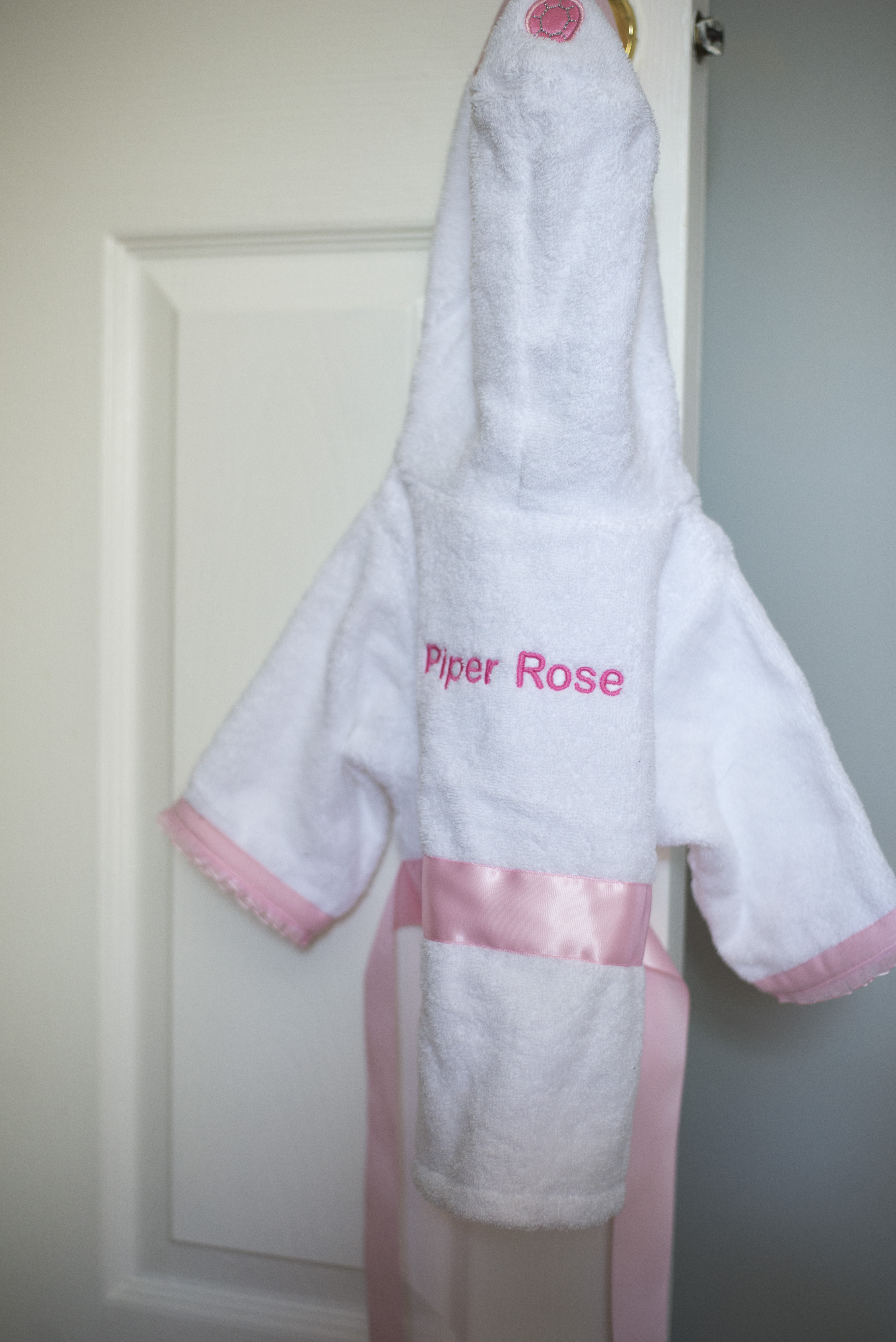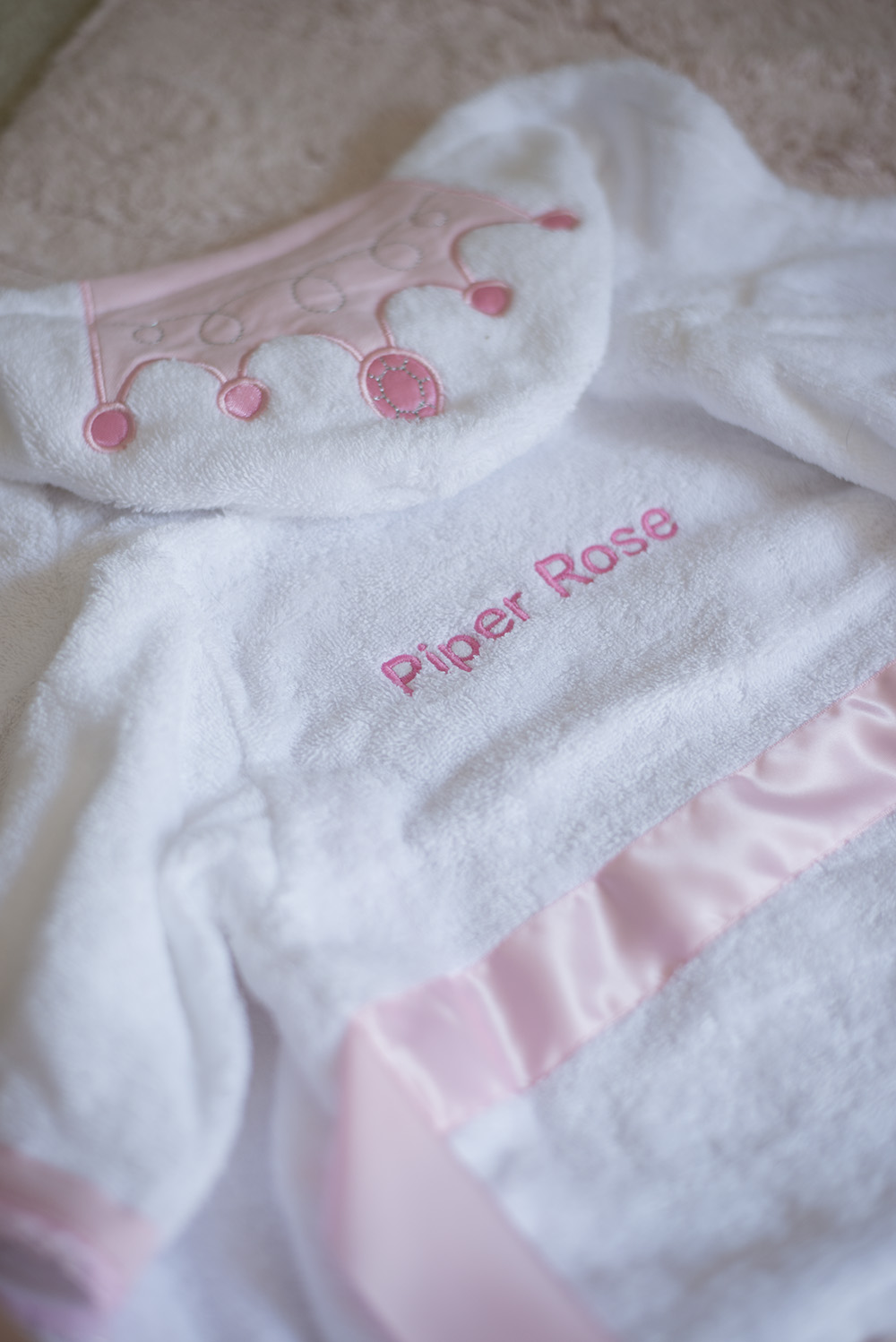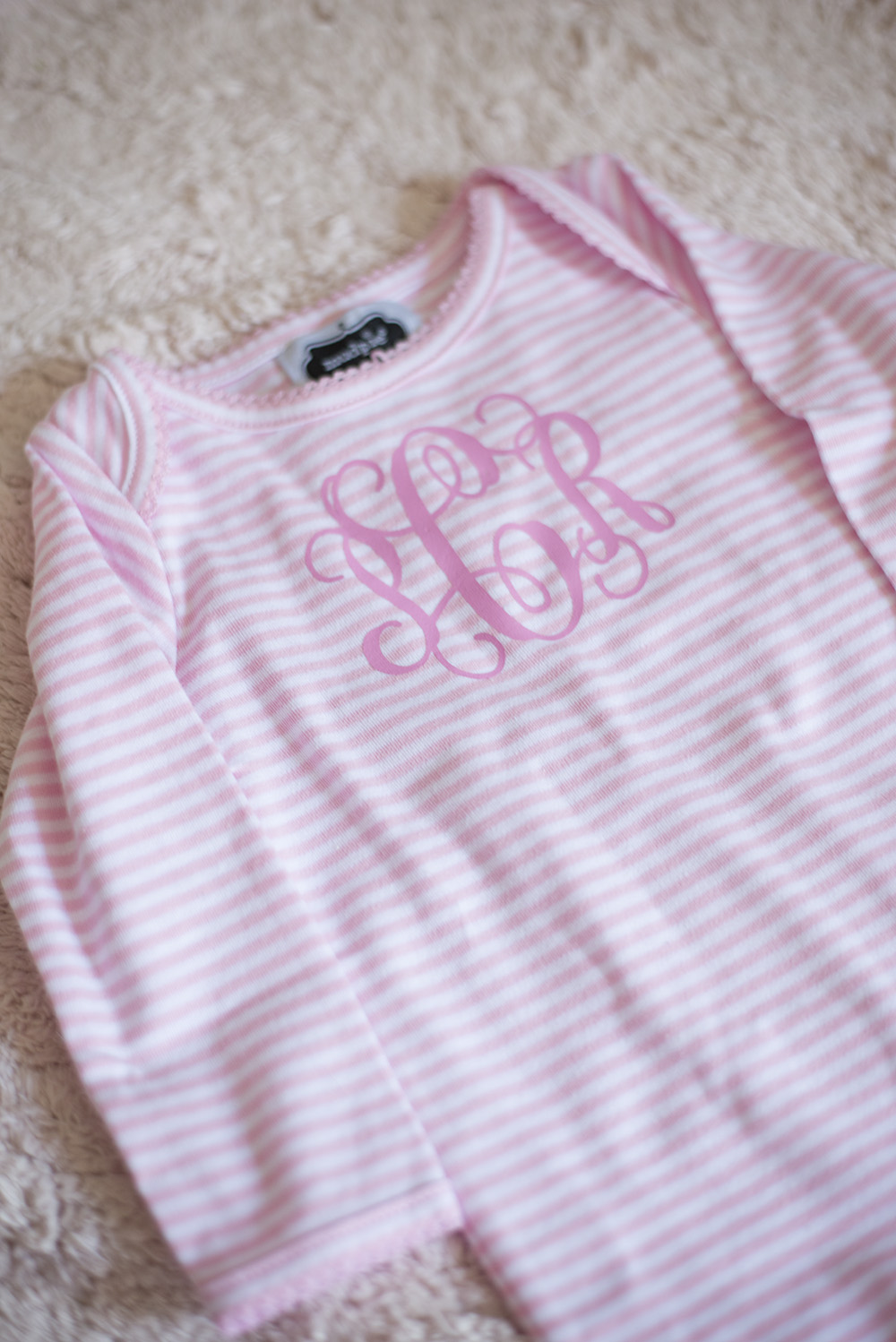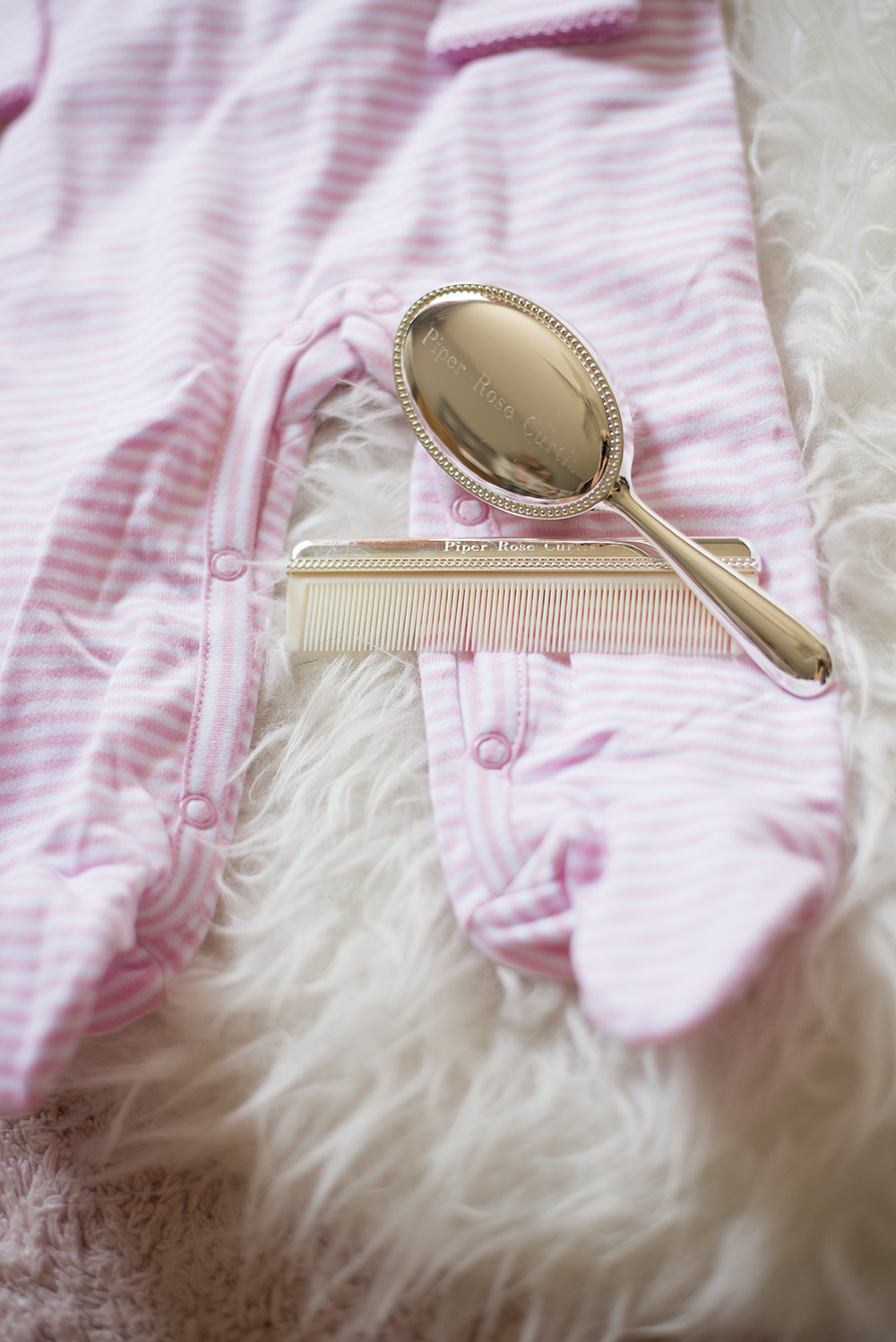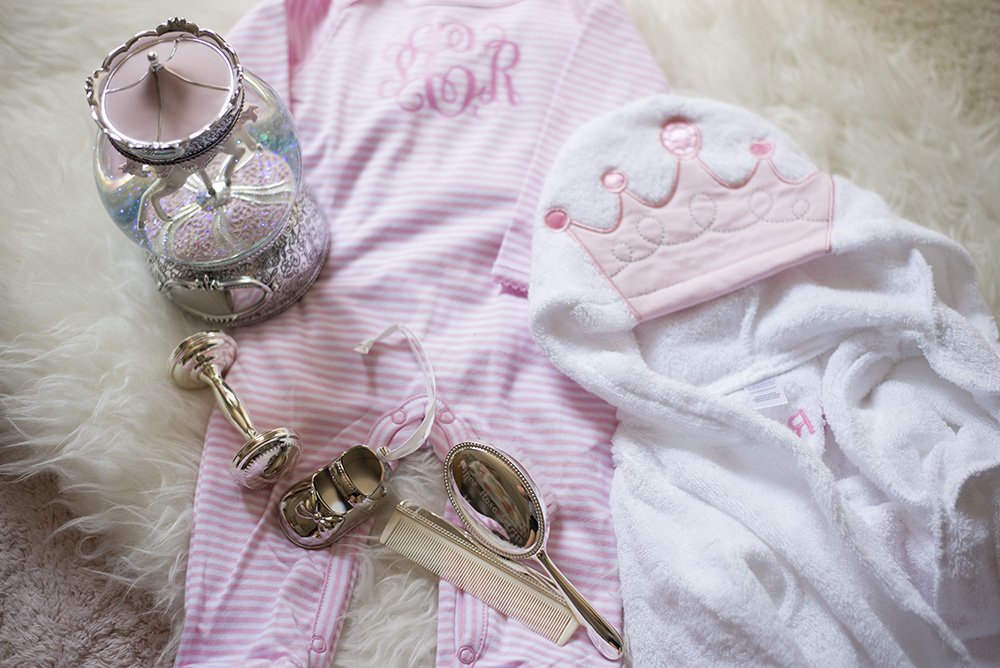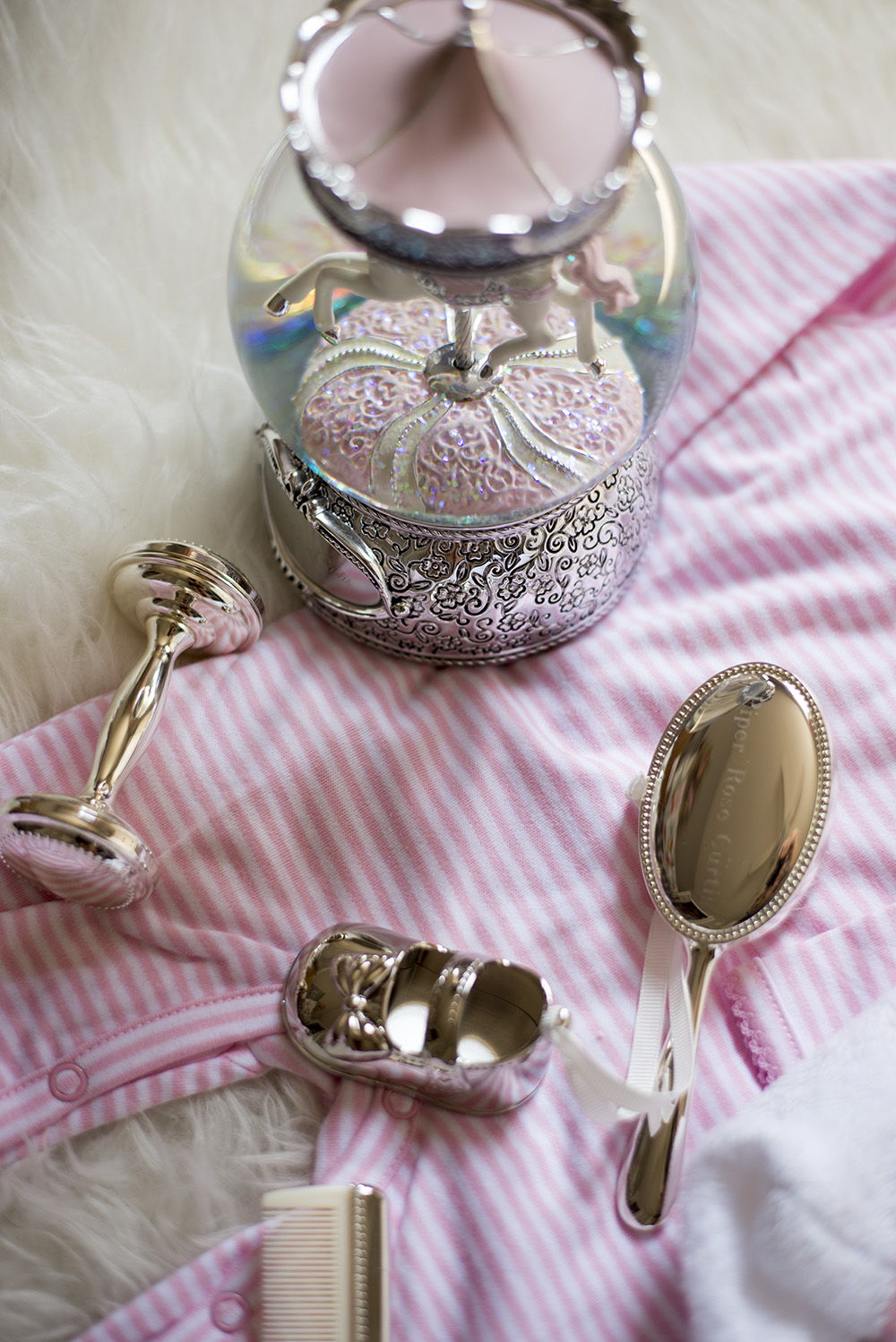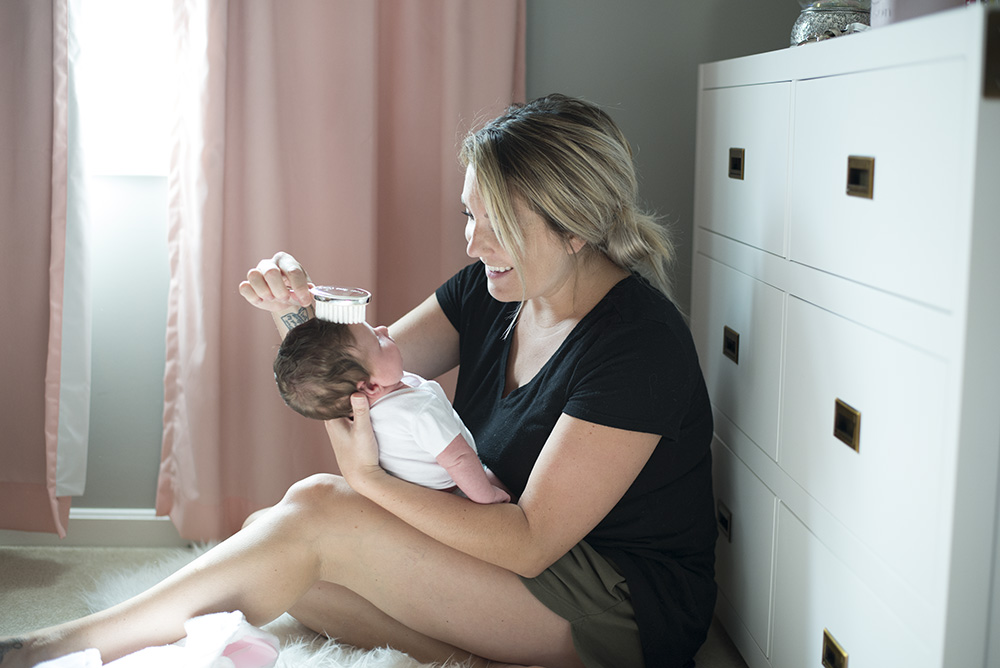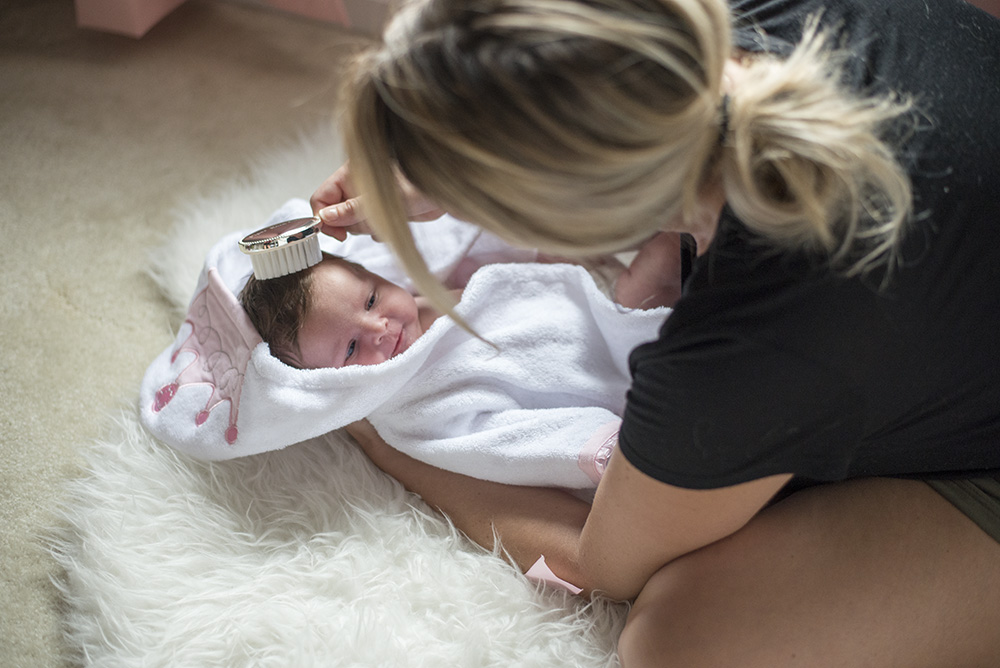 These were a few of my favorite items but they have SO many options! From piggy banks to first curl and tooth boxes, you can personalize everything anyway you'd like. And they will be gifts the baby and family can cherish for years to come.
Be sure to check out their selection of unique gifts for a new baby here! And in case you're looking for other personalized gift ideas, I'll link to a few other posts below!