Can I just say that I LOVE living in the south right now? I'm sure I'll be singing a different tune when it's 100 degrees and I can't go outside without my hair ballooning into an afro. But for now, I love the 70 degree weather and rubbing it in everyone's face back in Ohio (sorry Mom and Dad!)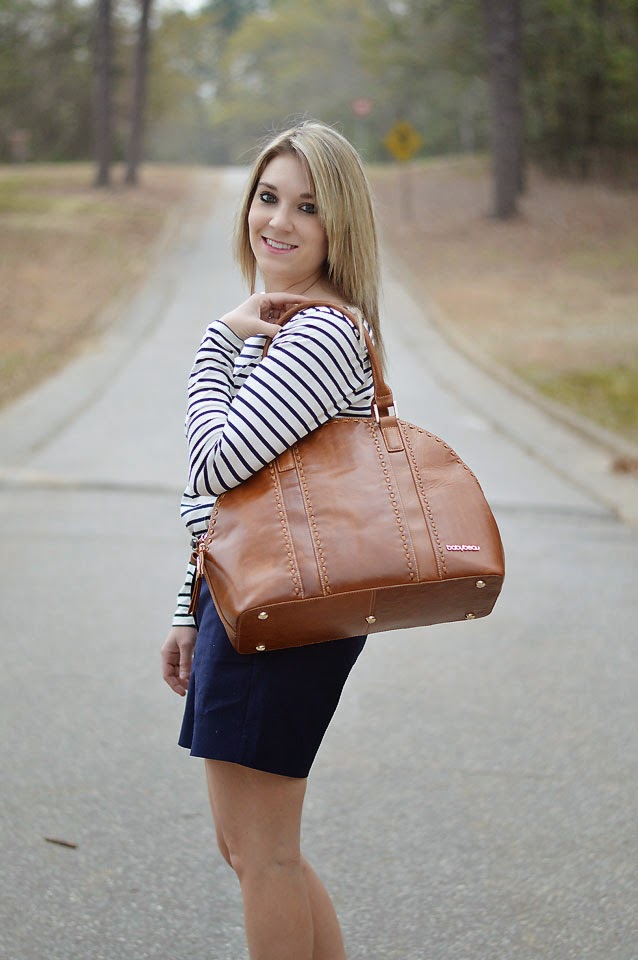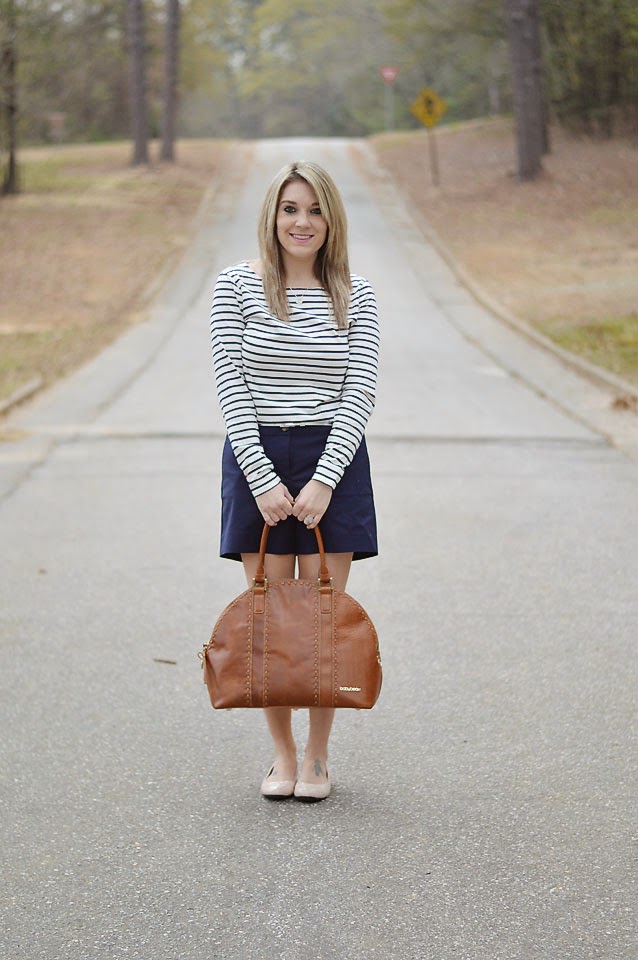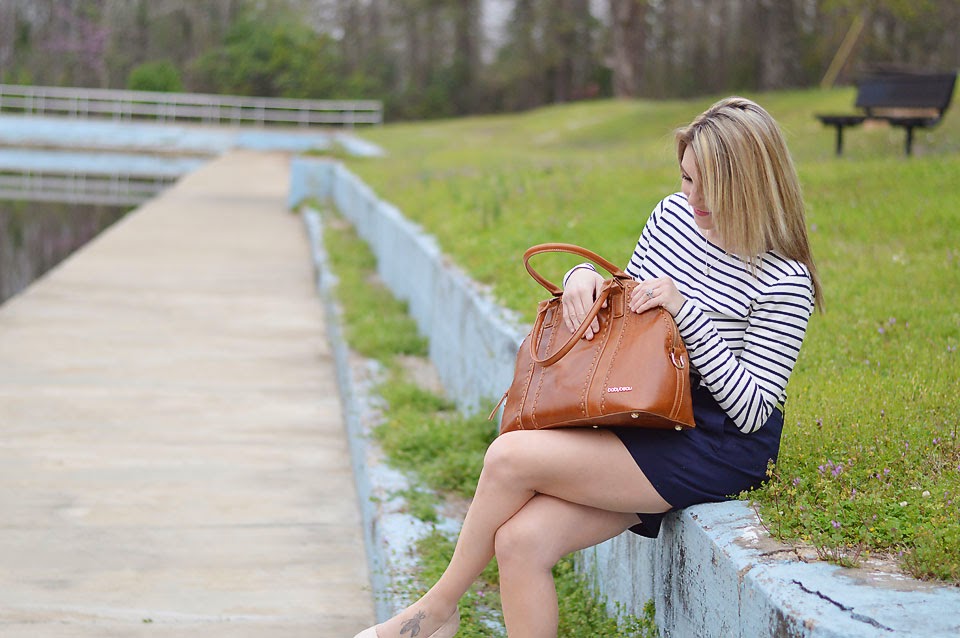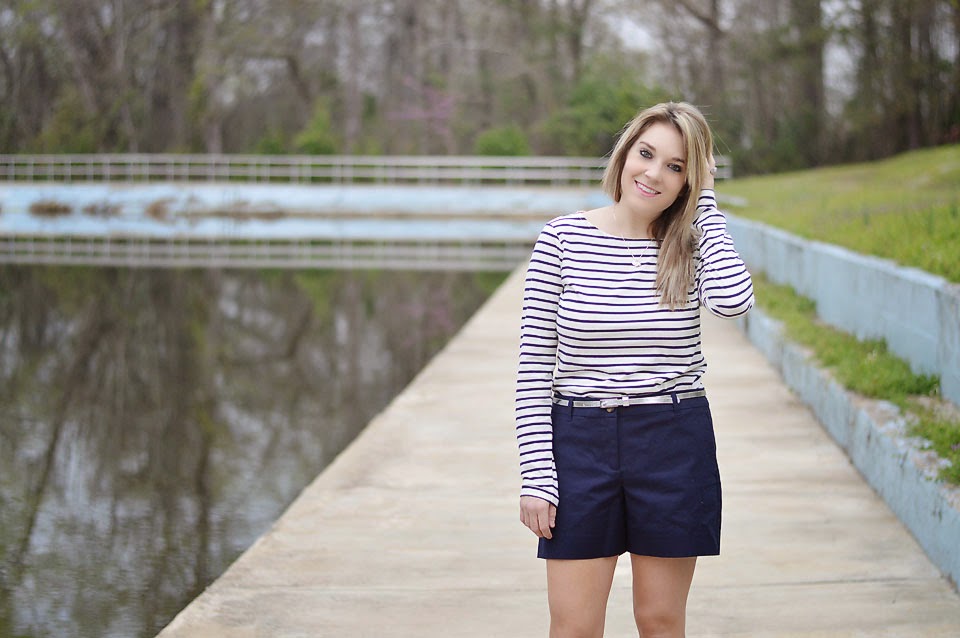 Although it's been warm most days, there have been a few chilly days here and there. But because it can go from chilly to warm within hours, I like to wear outfits that can take me through the day. Whether it be layering with a cardigan or jacket or throwing a long sleeve top and shorts together, I'm usually prepared for whatever the weather throws my way.
We've been spending a lot of time outside and it's been great for Nolan. He absolutely loves exploring; we bought him a tricycle and he literally rides that thing from the minute he wakes up until the minute he goes to bed. We've spent a lot of time at the playground, drawing with chalk, and
dumping out
blowing bubbles. Winter was rough for my rambunctious little man and we are all so happy to have a nice change of pace around here.
Because we've been spending so much time outside, I try and look for outfits that cover both style and comfort. I love wearing sundresses in the summer but being the mommy of a toddler makes it difficult to wear those all the time. He usually has me chasing him, going up and down the slide, or running around the neighborhood. In cases like this, wearing comfortable shorts are an absolute must for me.
I always try and find a few pairs of jean shorts, and then a few pairs of navy, black, white, or khaki. The outfit options are endless with neutral color shorts! I also try and find different styles; chino, high waist, etc. People tend to think of shorts as casual and yes, typically they are. However they can be dressed up with a nice top and heels or even dressy sandals and some statement jewelry.
The shorts above are from
Boden
and you can see the other amazing colors and styles they offer
here
. And right now, everything on their site is up to 40% off with free shipping and free returns! Click the links above or enter 
X2Y5
at checkout!
How do you stay comfortable and trendy in the spring?!

"Be sure to check out this month's featured blog!"