How to straighten your hair at home like a boss.
I used to straighten my hair ALL of the time. Like, I literally would not go out on the weekends if my hair wasn't straightened. Fast forward 5 or so years and two kids later, and ain't nobody got time to straighten my hair every weekend. Plus, where do I go now? The grocery store? #momlife. So when I do straighten my hair, it usually stays that way for 2-3 days… sometimes 4 if I can push it that long. So today I'm going to walk you through the steps on how to straighten your hair at home like a boss.
I recently discovered this Goody Clean Radiance brush and let me tell you, game over. It has cooper bristles which allows it to reduce natural build up over time, leaving it looking healthier and radiant*. This is going to be KEY on straightening your hair at home when we get to the end. But first, let's talk about getting that hair dry.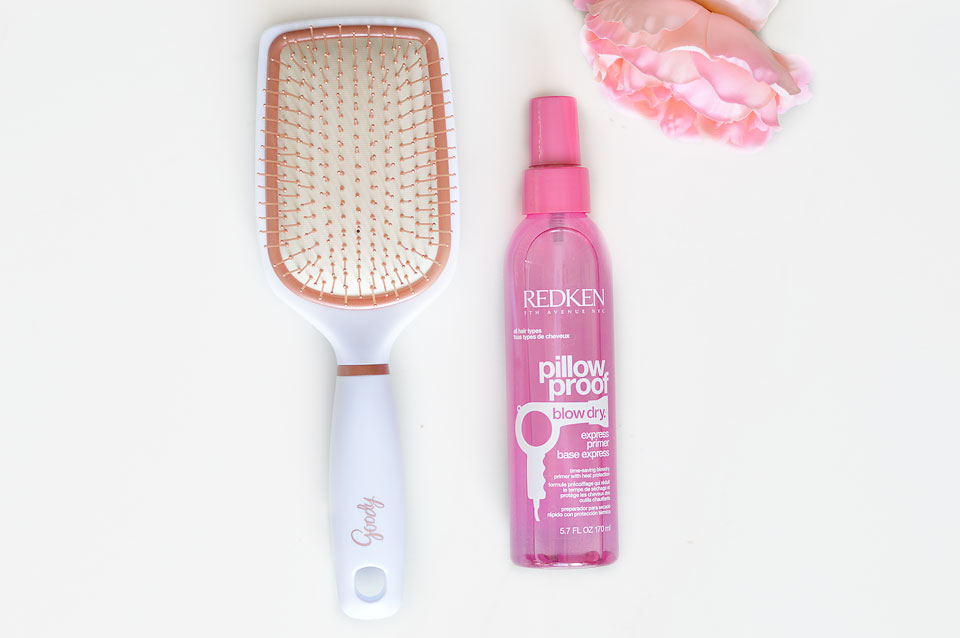 How To Straighten Your Hair At Home
First, get you some Redken Pillow Proof Express Primer. Spray it on while your hair is damp and brush with a WET brush. (The Clear Radiance brush is for the end). For real, it makes your hair dry SO much faster and your arm doesn't go numb from holding the blow dryer up for 10 hours. Once you're done brushing, it's time to dry.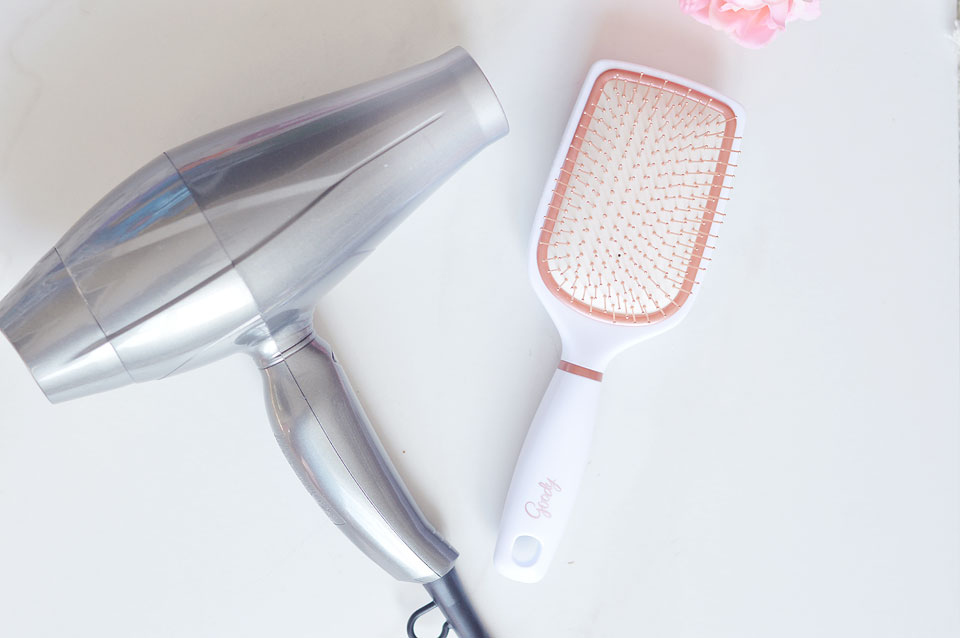 Next, blow dry your hair while pointing the blow dryer down. I do not flip my hair because I feel like that gives it more volume and makes it harder to straighten afterward. I also do not clip my hair into sections, but you may want to do this if that's what you like to do! I also alternate between warm air and cold air because the cold air keeps the frizz at bay. Make sure to get every inch of your hair perfectly dry before putting the straightener on it. I use the Conair Infiniti Pro 3Q and it's the only blow dryer I'll use now. Makes my hair dry SO much faster.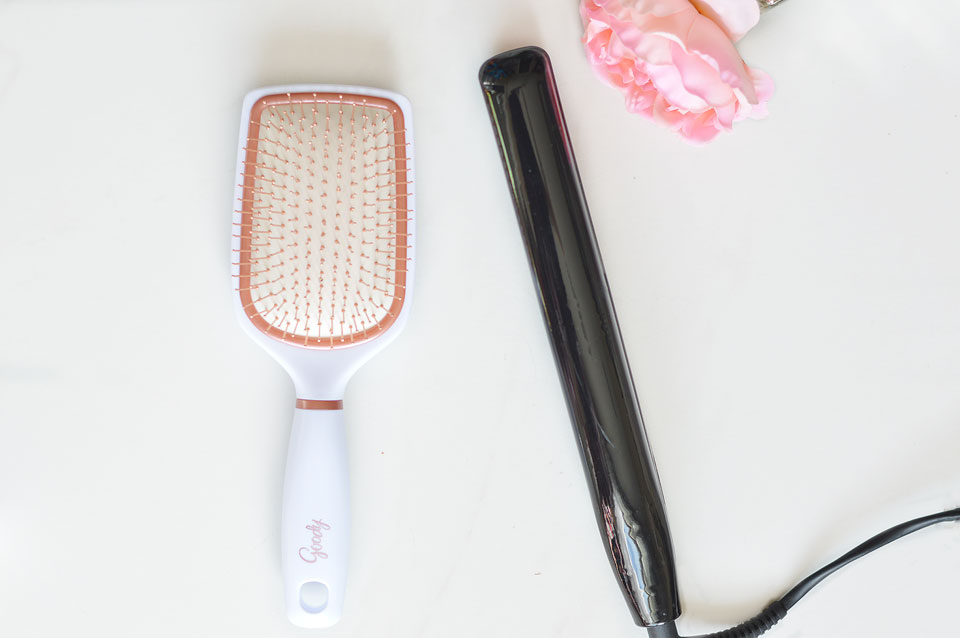 Once you're done with the blow dryer, brush your hair with the Clear Radiance Brush. Next, straighten your hair section by section. I do use a clip for this part; I start with the bottom, the middle, and then the top. Make sure to get the pieces near your face as those are the pieces that tend to be the hardest to tame.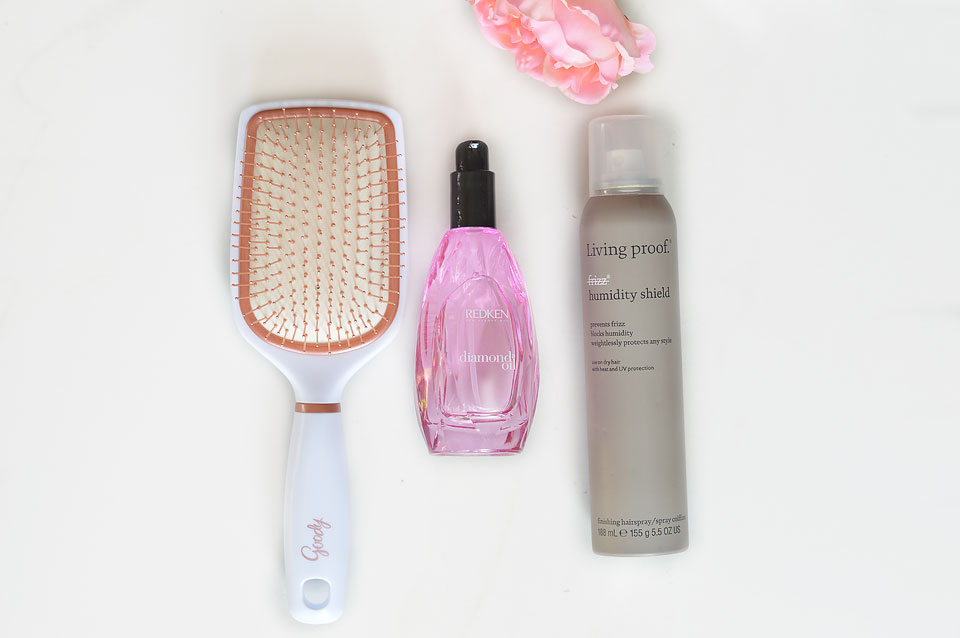 Next, brush your hair and get ready to lock that baby in place. First, use Redken Diamond Oil, mostly on the tips. A little goes a long way here and because your roots will get oily first, try to limit the amount you use up there, if any.
Next, spray with Living Proof Humidity Shield. This was my lifesaver when the Georgia humidity decided to start a war with my hair. Trust me, you need this in your life.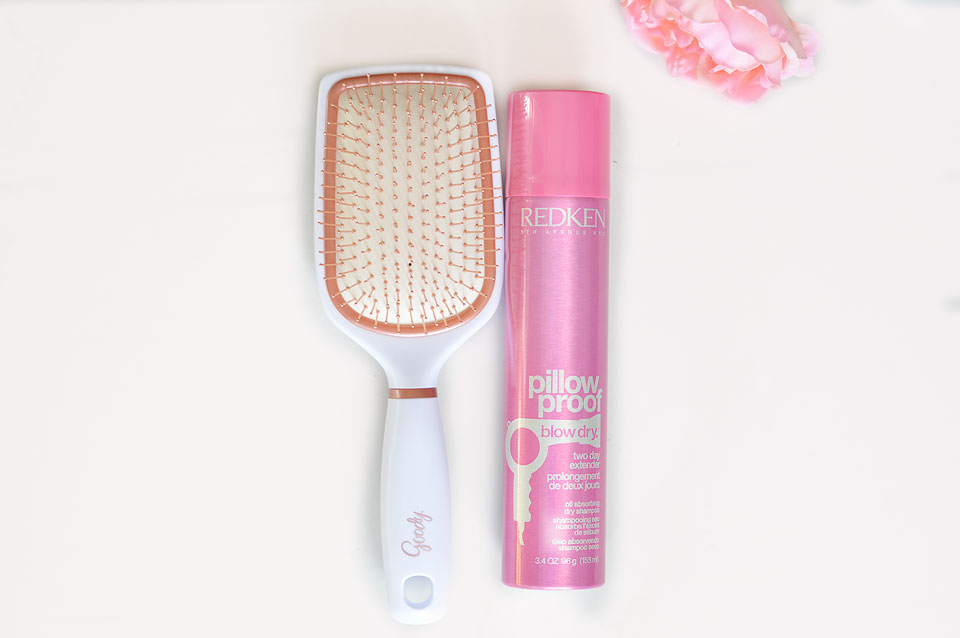 After you've worn your perfectly straight hair all day, spray a little of this Pillow Proof Blow Dry Two Day Extender in your roots BEFORE you go to sleep. Then spray a little more the following morning. Repeat these steps for the next few days to avoid it getting greasy. You may need to run over your hair with the straightener too but sometimes, a slight wave looks good. In fact, brushing it with the Clean Radiance brush may be all you need.
Some of my other hair products include: Aveda Damage Remedy, Aveda Smooth Infusion, and Aveda Dry Shampoo. I like to alternate between products so my hair doesn't build up an immunity and not do what it's supposed to do.
And there you have it! This handful of items will leave you with perfectly straight hair and all from the comfort of your own home!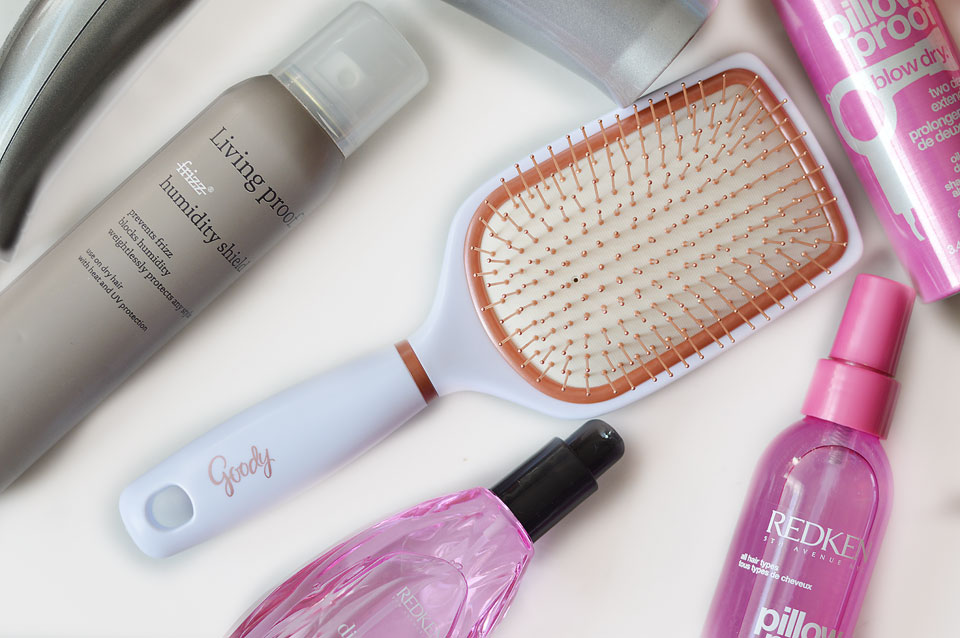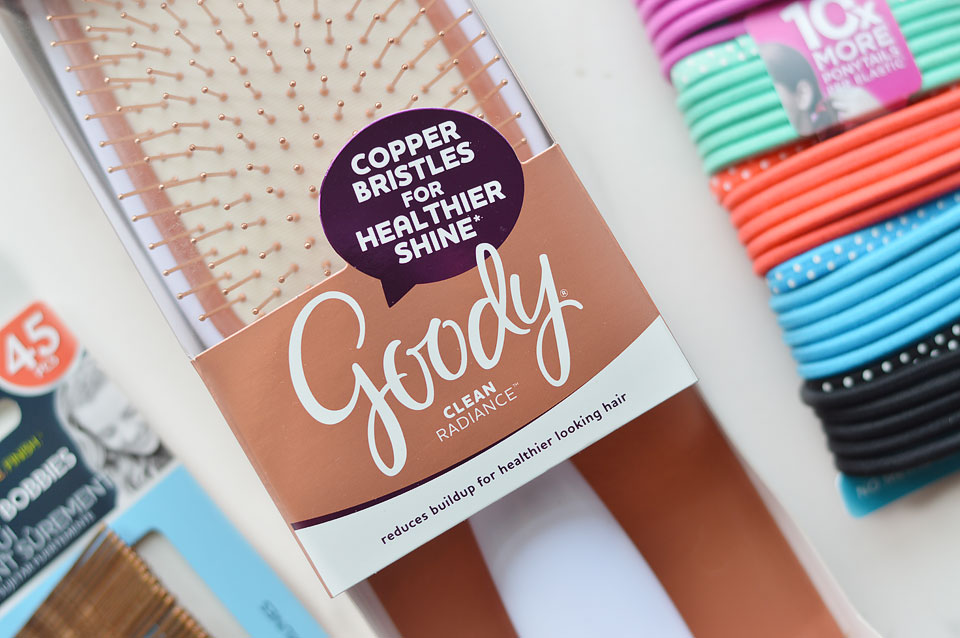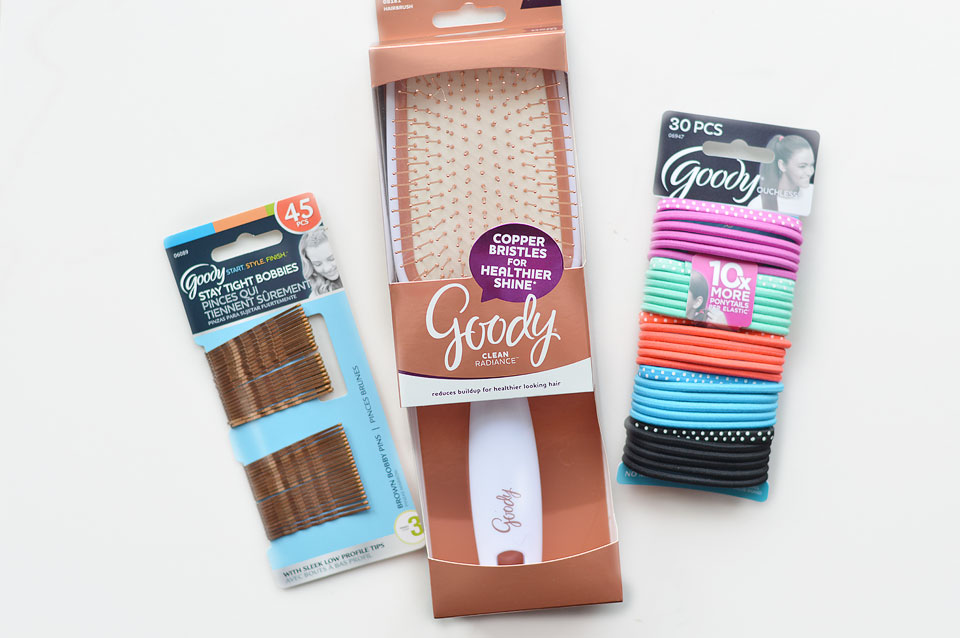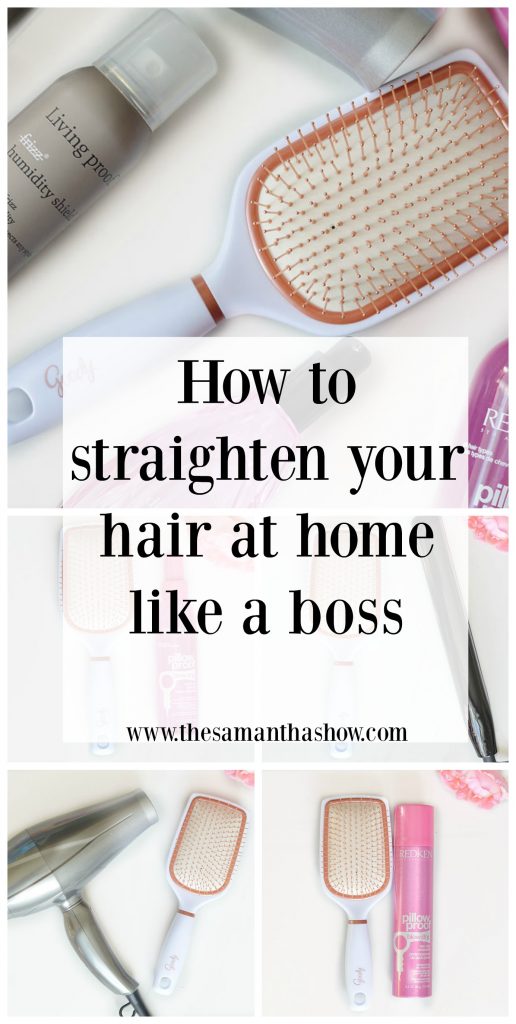 *Results based on consumer usage and perception study.