Today's discussion is sponsored by Socialstars and Playskool. All opinions are my own. #PlayskoolCrew
Most moms know to pack the basics in their diaper bag when leaving the house. Diapers, wipes, snacks, extra clothes, etc. But what about toys? As a first time mom, I was never prepared and never thought to bring toys when venturing out of the house. Now of course you can't lug around a huge assortment of toys, but a few simple ones will be your best friend while you're waiting to check out at the grocery store or for your table to be called at dinner.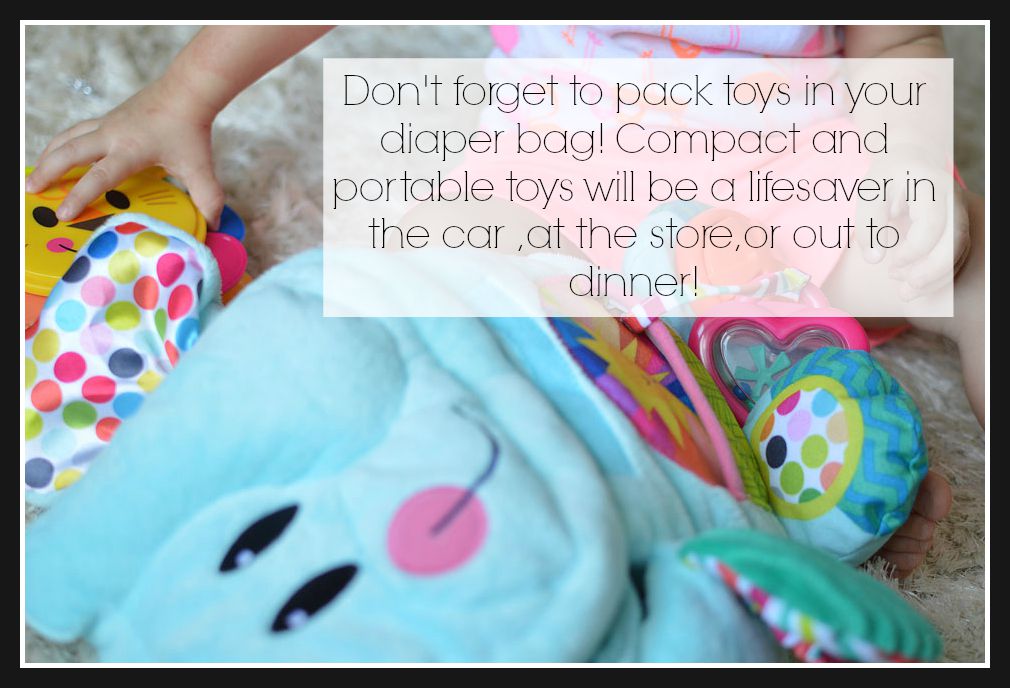 Playskool recently released these two new toys and they are perfect for throwing in your diaper bag. The Fold 'n Go Busy Elephant and 7 different activities and is great for tummy time. Clearly my kids are a little too old for tummy time, but it's still great to bring with us when we want to occupy my youngest. It offers compact fold for easy storage and portability, so you can throw it the diaper bag when your baby needs a little entertainment. And no need to fear, when it gets dirty from all that traveling, you simply throw it in a pillow case and throw that in the washer. Totally convenient, right? My daughter loved the different colors and textures and especially loved folding it and unfolding it.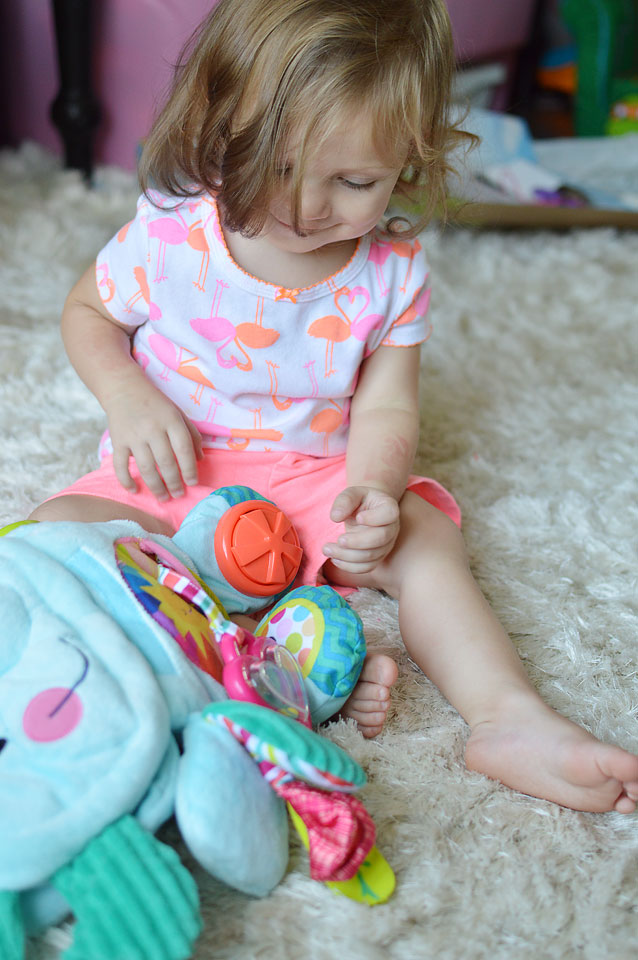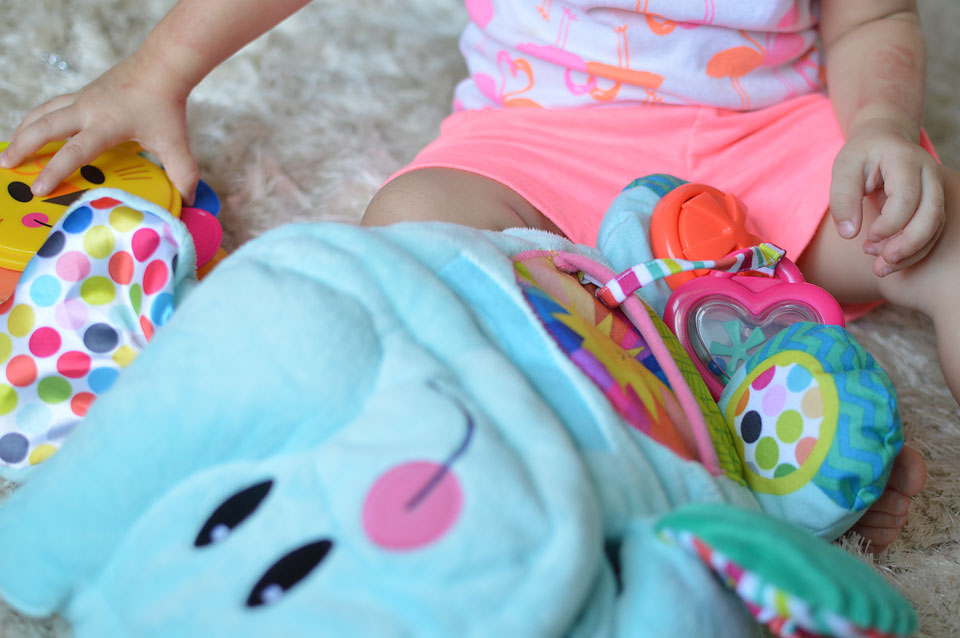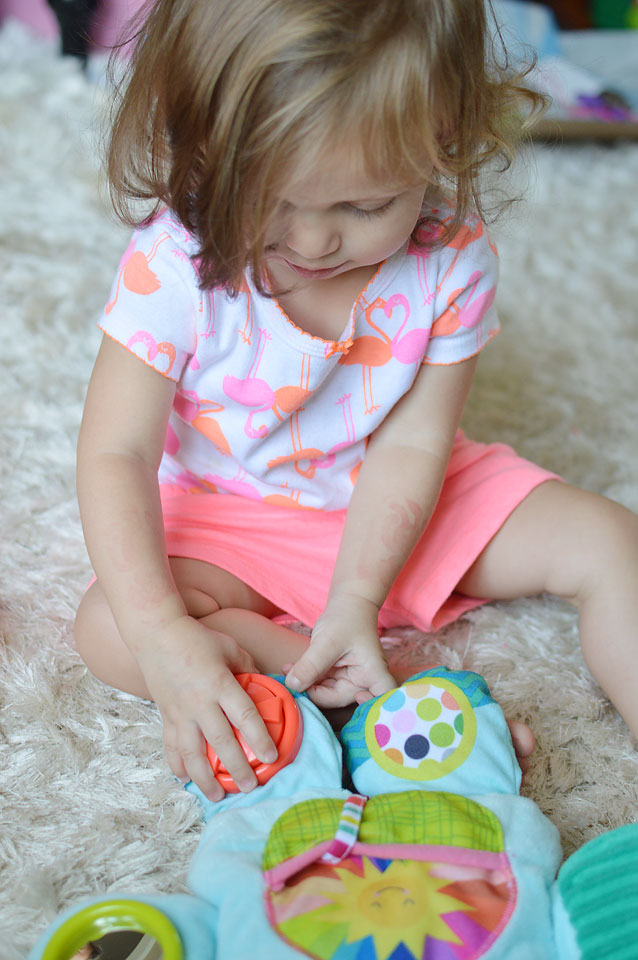 My son used to love his set of stacking cups. The only problem? We couldn't take them anywhere with us because they took up too much space and would fall apart everywhere. Well Playskool took an old school favorite and put a new twist on it. The Stack 'n Stow cups are easy to play, stow, and go. Made of different shapes and colors, these pieces fit inside each other and lock together to avoid shifting during travel. Stacking and nesting encourages fine motor skills and hand-eye coordination. So not only will your baby love the colors and shapes, they'll be working on valuable skills in their development.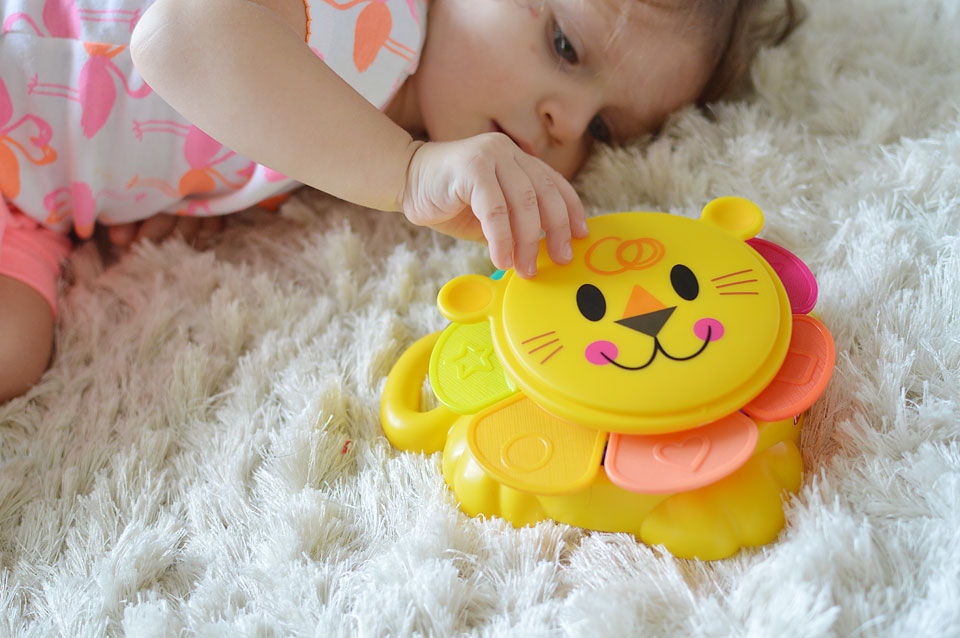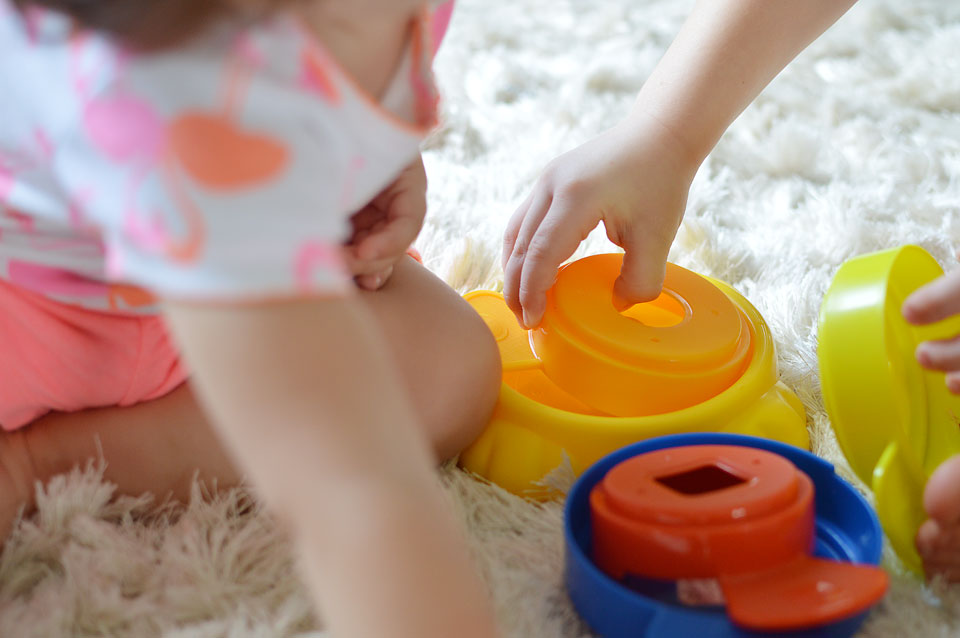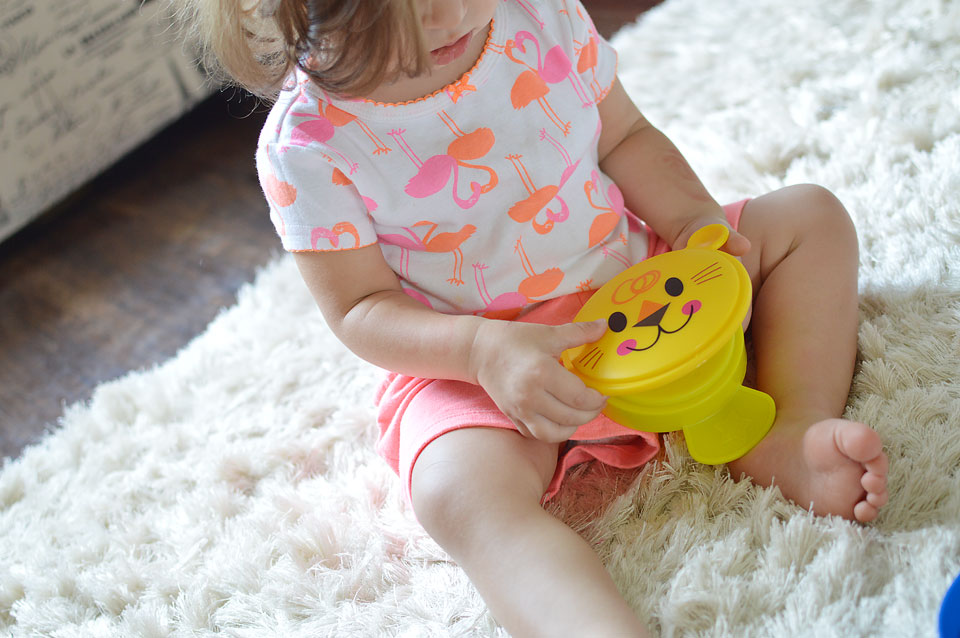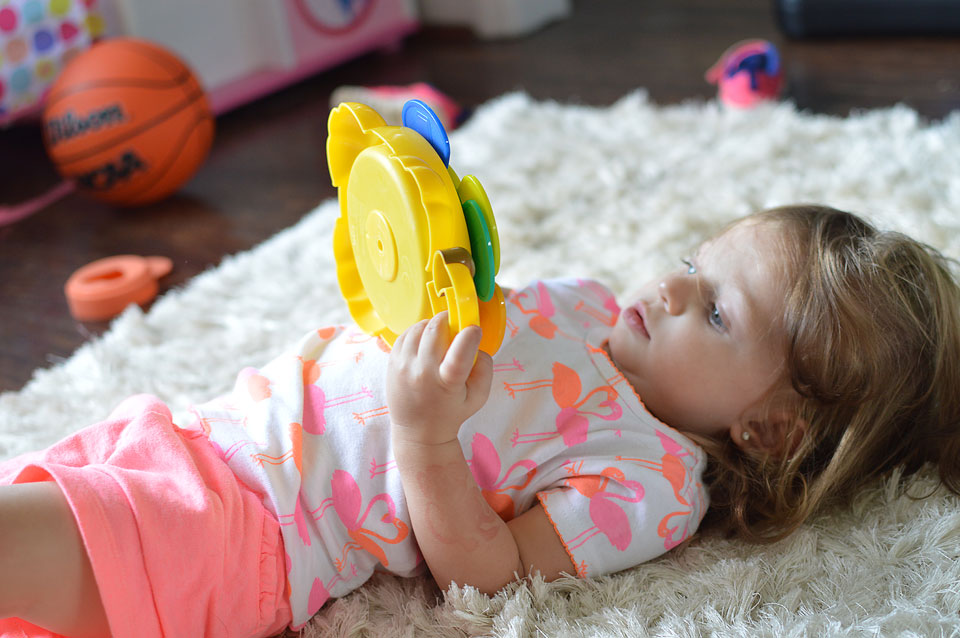 Whether you're headed out to dinner, the bank, grocery store, whatever, be prepared with a few toys to keep your children occupied and avoid a meltdown. The more compact, the better, and these toys are perfect for exactly that.
Do you pack toys in your diaper bag? Why or why not?