You guys, it got COLD here this weekend. It was cold and rainy Saturday morning and if it got any cooler, it would have snowed. I was totally in the Christmas spirit and no shame, I even played some Christmas music on Pandora and watched ELF. This is going to be our first Christmas in the new house and I am just so excited to decorate. I will TRY to hold out until after Thanksgiving but no promises…
Z's family was in town all weekend so we hosted a housewarming/welcome home party Friday night. I loved having everyone over and hosting our first party in the new house! Saturday was a lazy day spent napping and watching movies before heading to a costume clam bake. And if you follow me on Instagram, you know what we were 🙂 But to save you the trip, here ya go: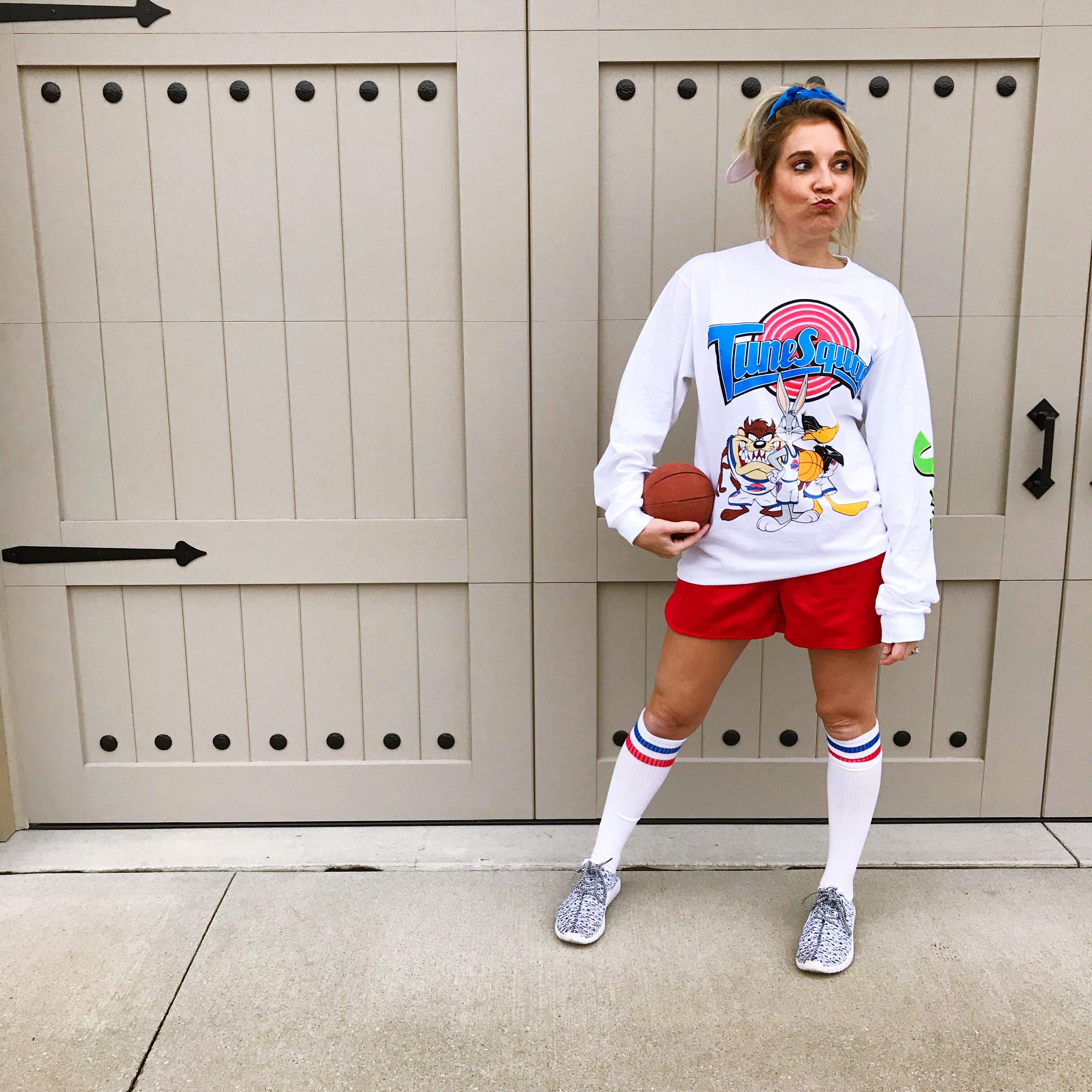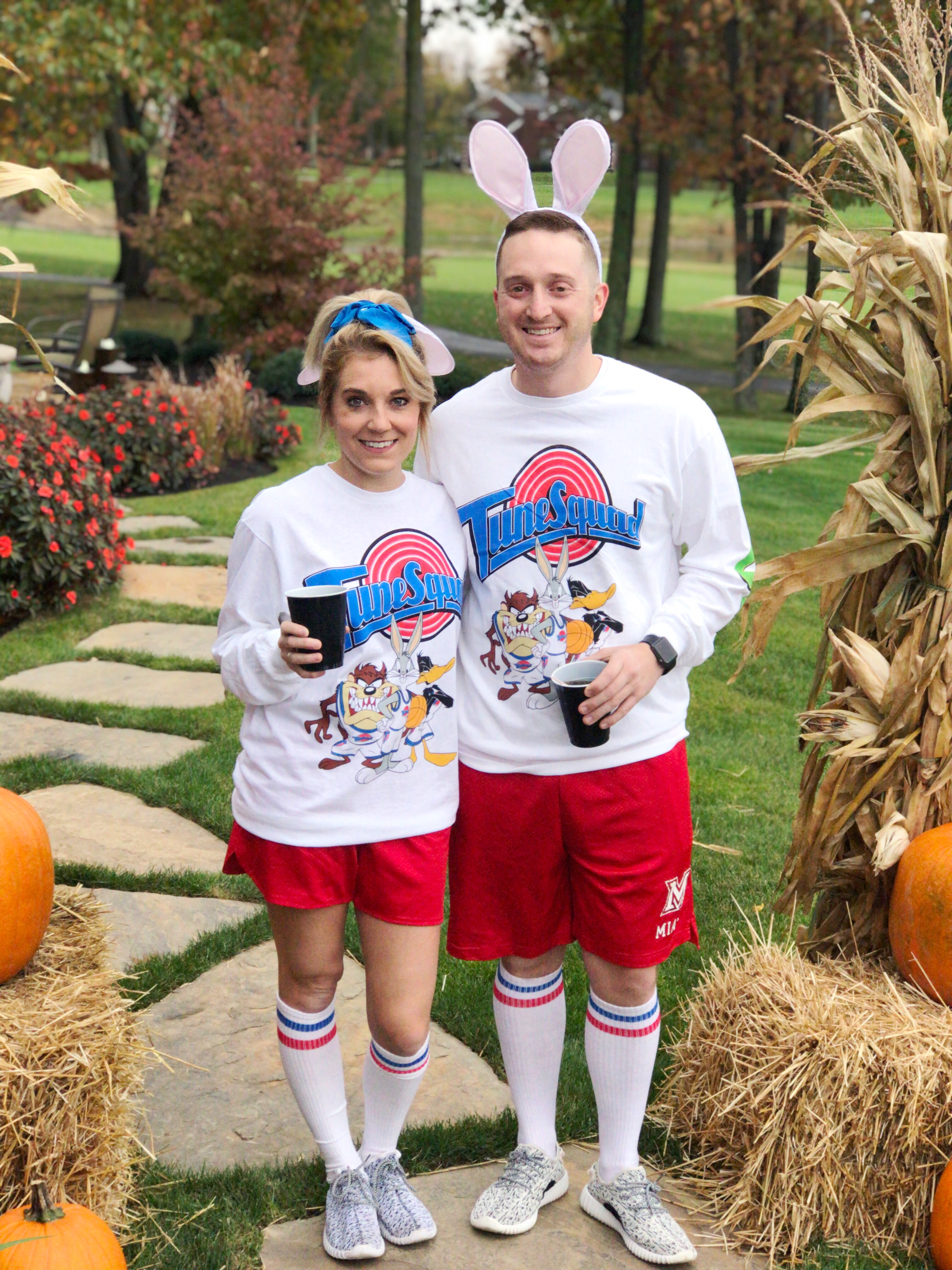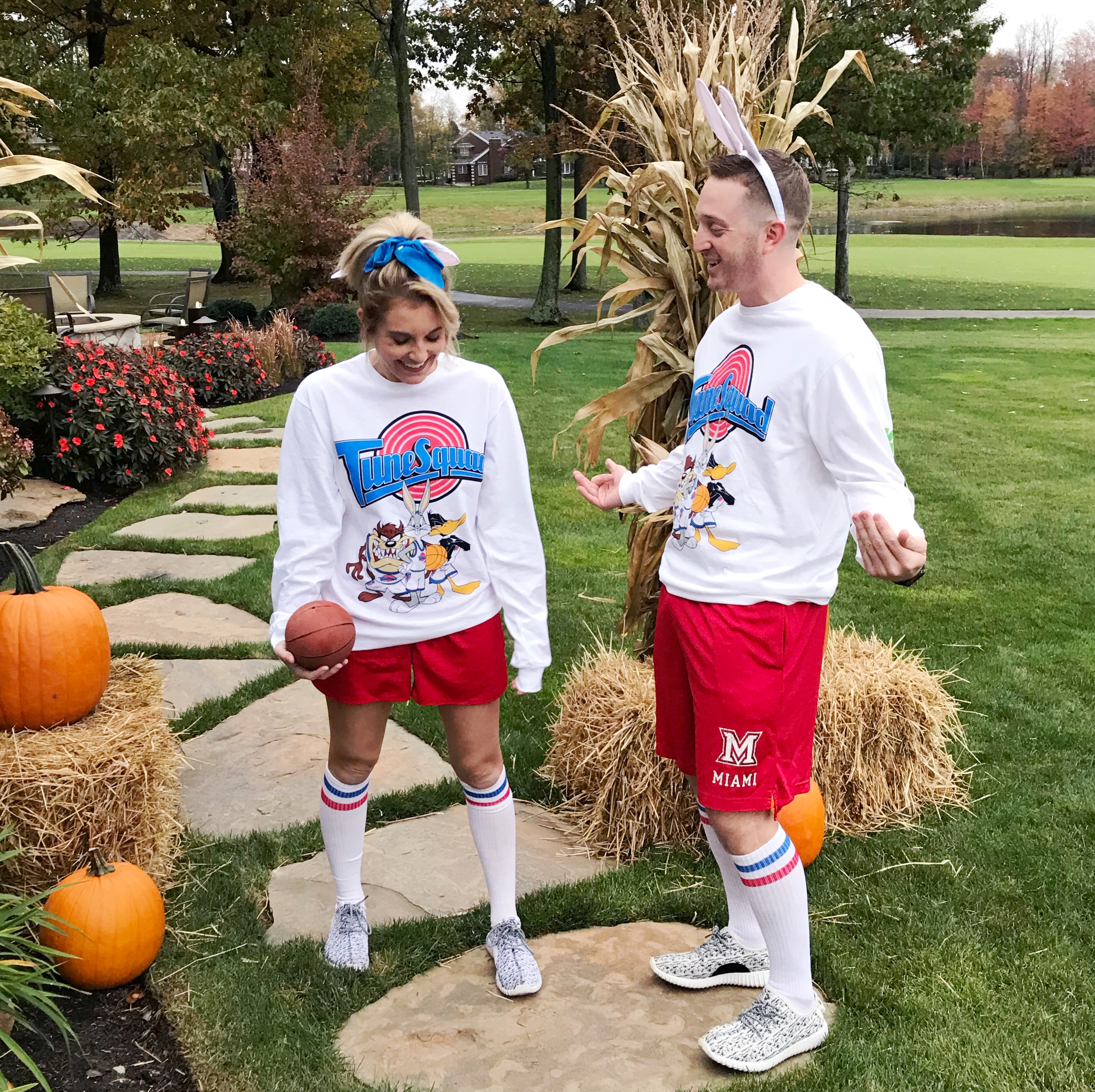 Sunday I went to a vintage market with my mom, SIL, and P and got so many goodies for Christmas. Just wait, the decorations are going to be a little out of control. And I couldn't be more excited! I'll share those in a few weeks when I share my Christmas decor inspiration!
So yes, it got chilly this weekend. But it's still showing some warm weather in the forecast over the next few weeks. I love finding fun tops like this (currently on clearance for $13!) that can be worn by themselves or as a layering piece. When it does get chilly, it's easy to throw any type of jacket over it and call it a day. LAYERING is your best friend when the weather starts to change! Booties are also my best friends in the fall, except for when it's SO cold and the only thing I can think of wearing is my Uggs!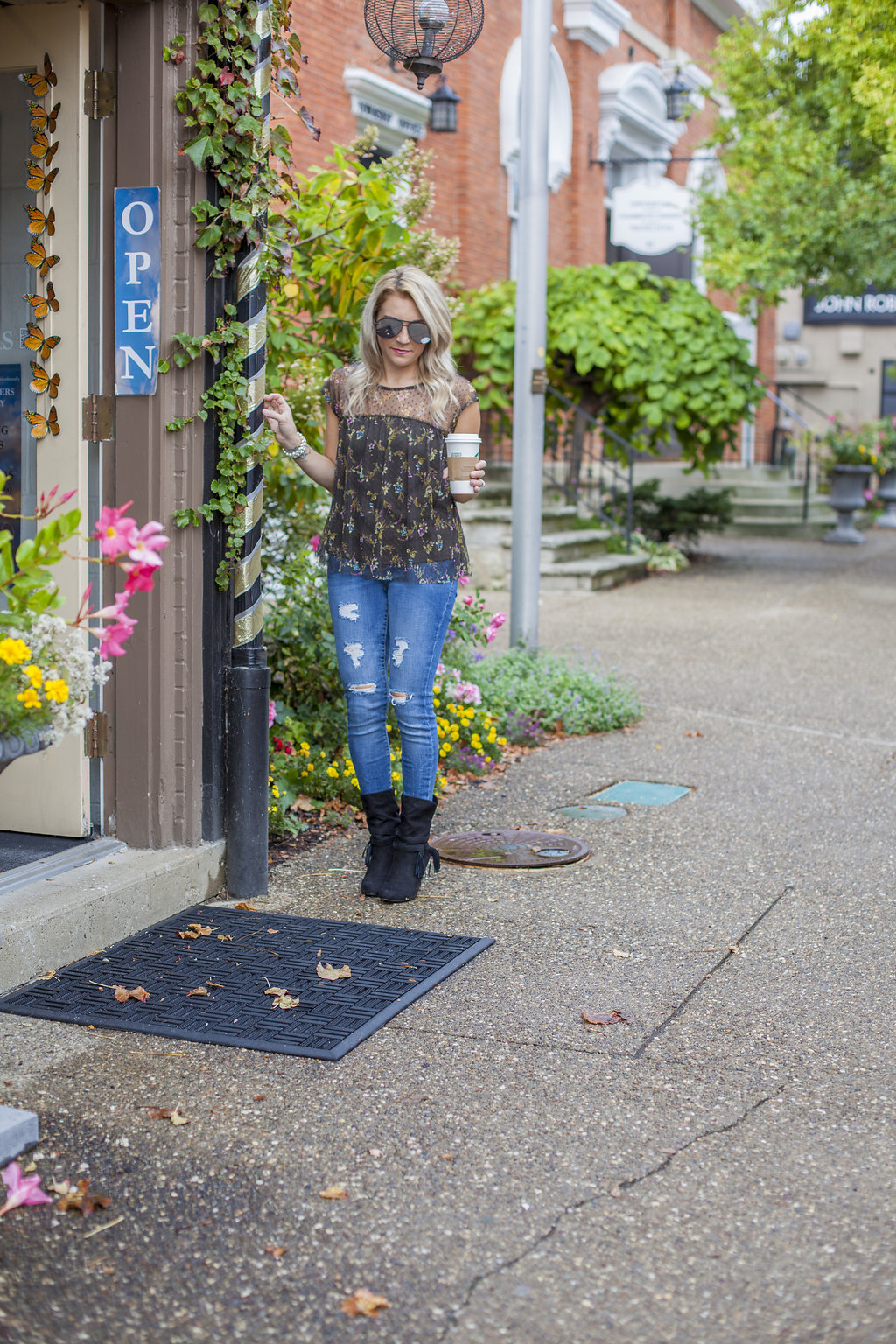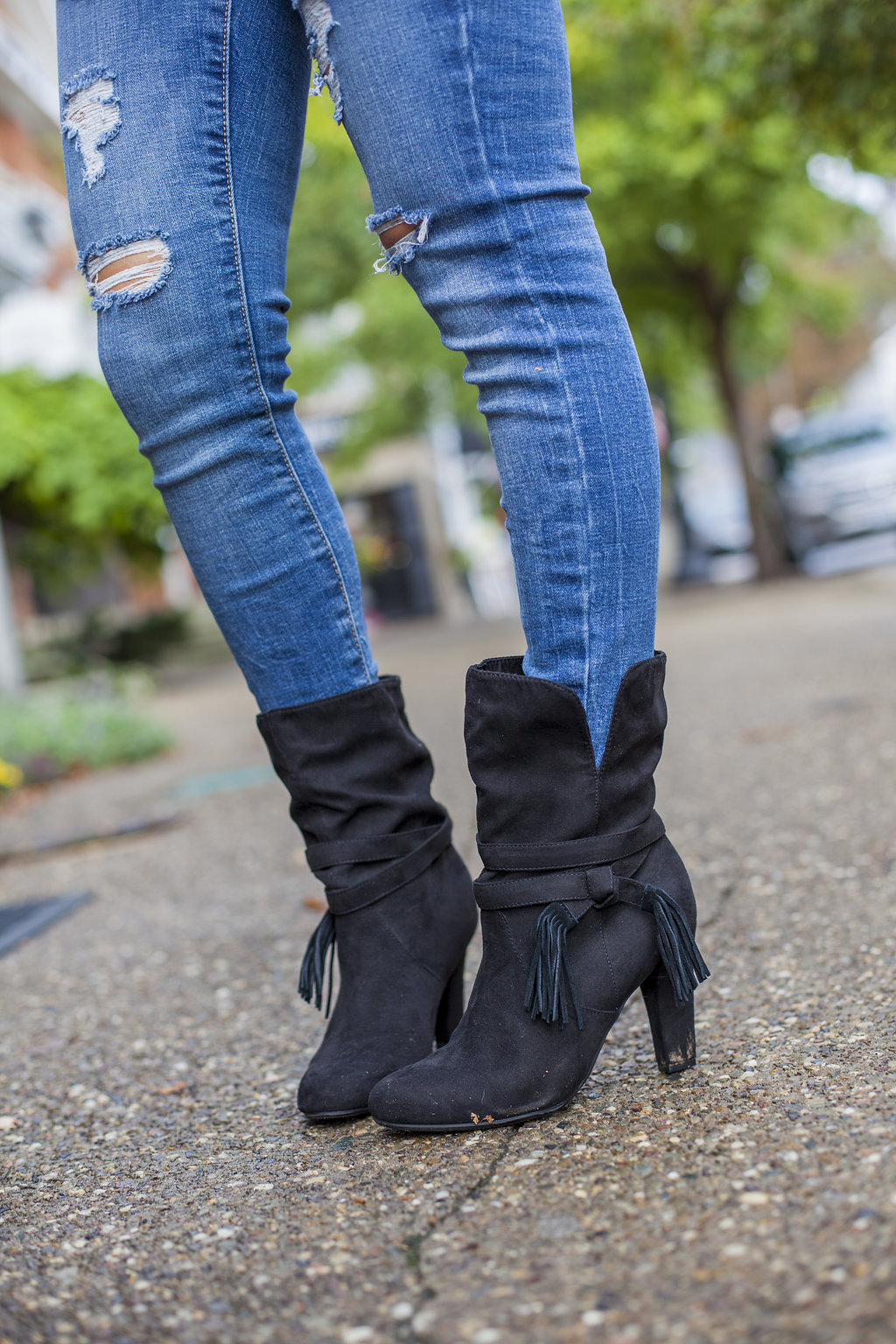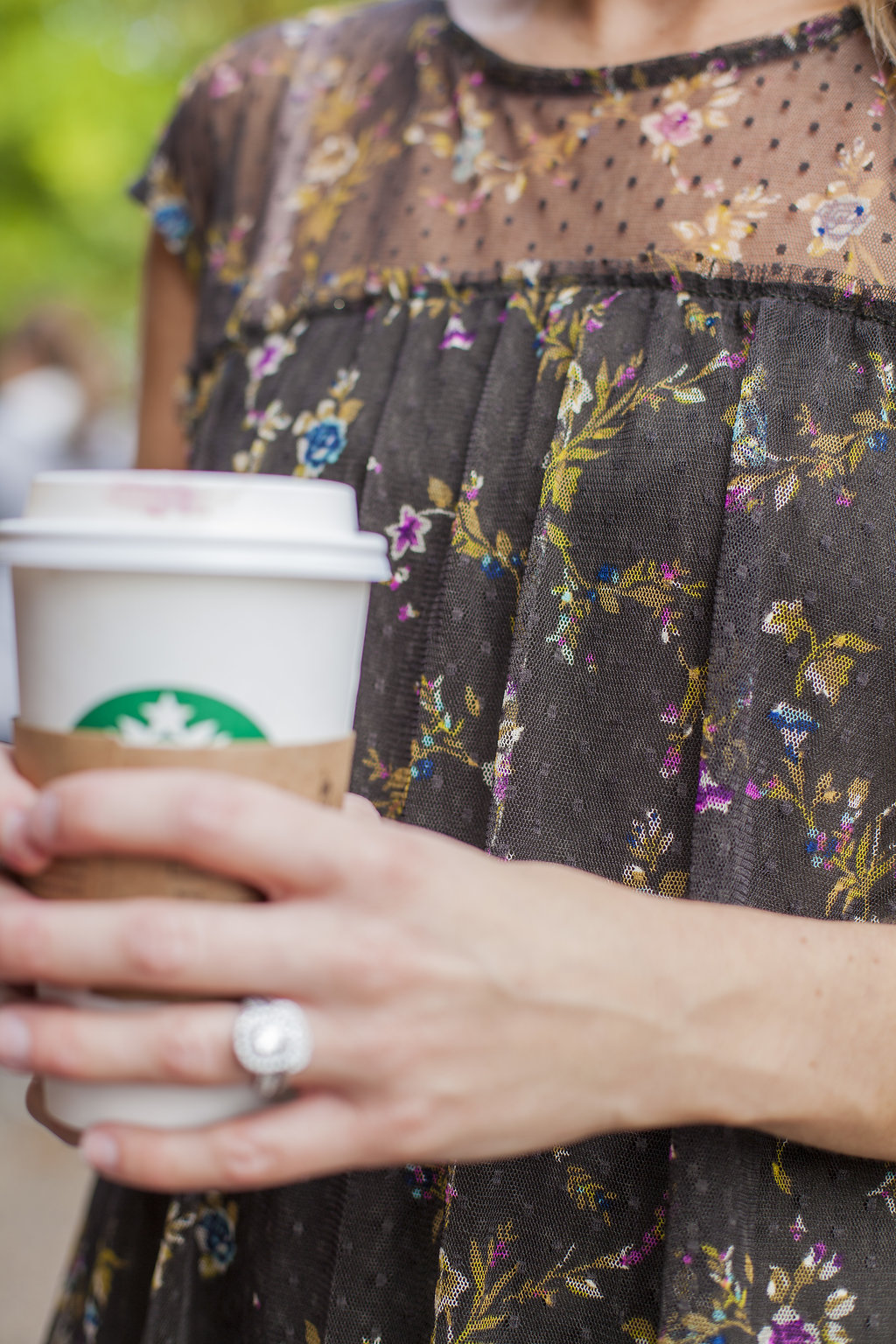 To be honest, I've been sort of unmotivated the past few weeks. I don't know if it's been the weather,stress, or what but I just haven't wanted to do anything I normally love to do. Work, workout, etc. So I'm hoping to turn it around today and find some zest again. We all go through slumps and seasons of life and if I'm not honest with you guys, I'm a fake. So just know, I'm human and I struggle too!
But it's a new week and that means new chances… so let's do this! And if you go through slumps, let me know how you get out of them and find the motivation to well, get motivated again haha
Happy Monday babes! xo