Plaid, fringe scarves, arm candy + giveaway.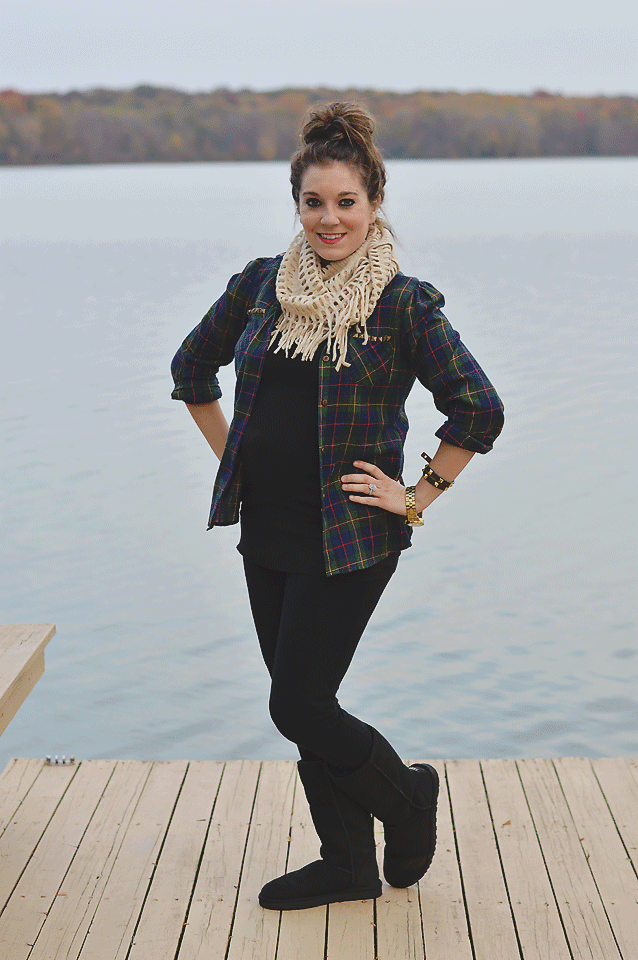 Fringe Scarves
I've always loved fall but this year, I've been so bummed to be pregnant during fall for one big reason… fall fashion. I am seriously loving the trends this year and it makes me so sad I'm carting around an extra 35 or so pounds.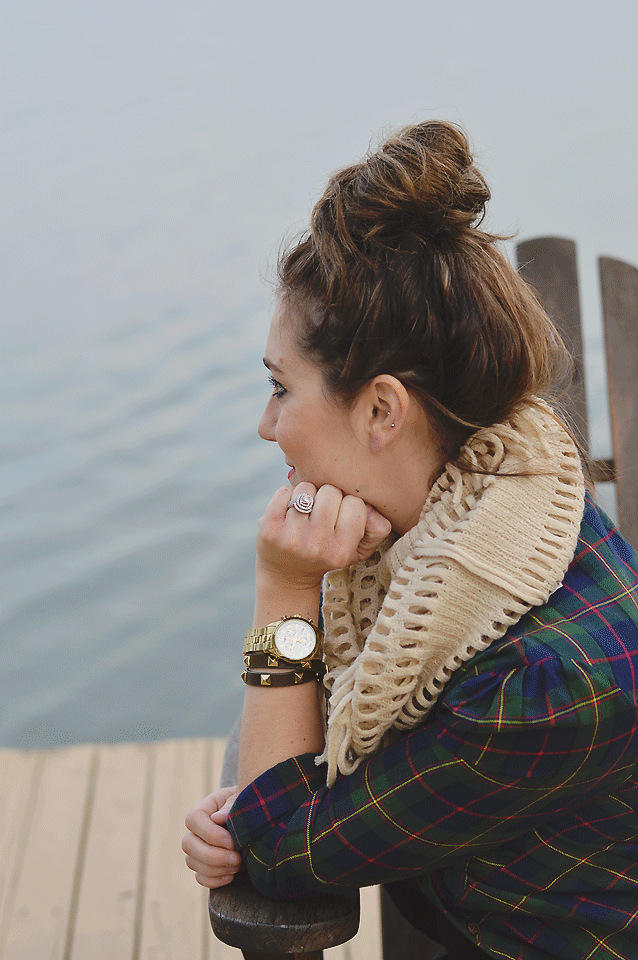 But was I going to let that stop me from being on trend and enjoying some cute new gear? Of course not! Since I don't want to spend a ton of money on 1. trendy items or 2. items I had to purchase in bigger sizes, I always turn to Marshall's for some fab finds. I scored this plaid top for $14.99!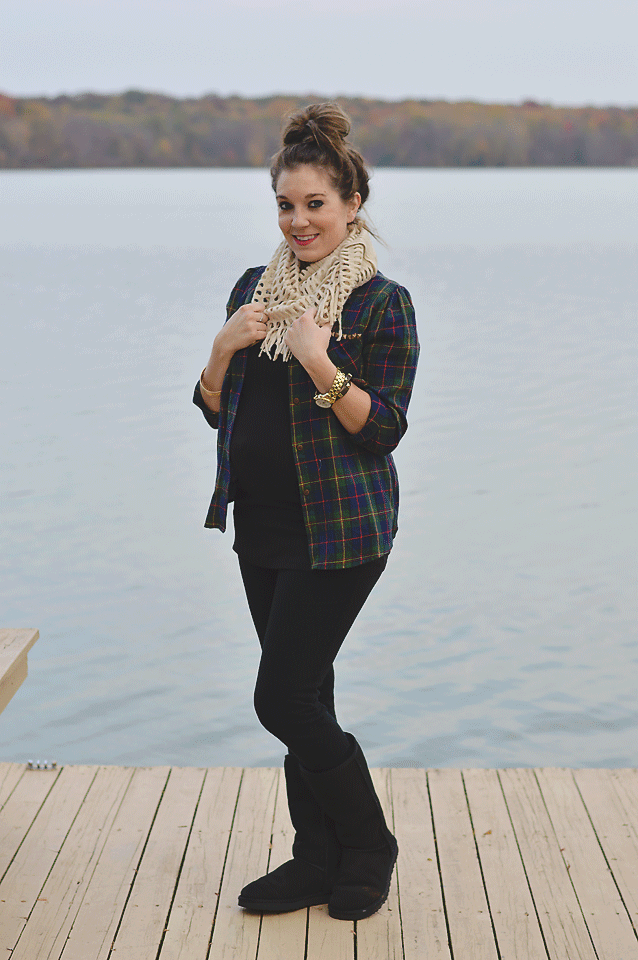 Who says you have to button it up? Pregnant or not, I think a lot of women see these button up shirts and stay away because they have a larger chest or don't like feeling constrained. Leave it open! It basically becomes a light jacket then 🙂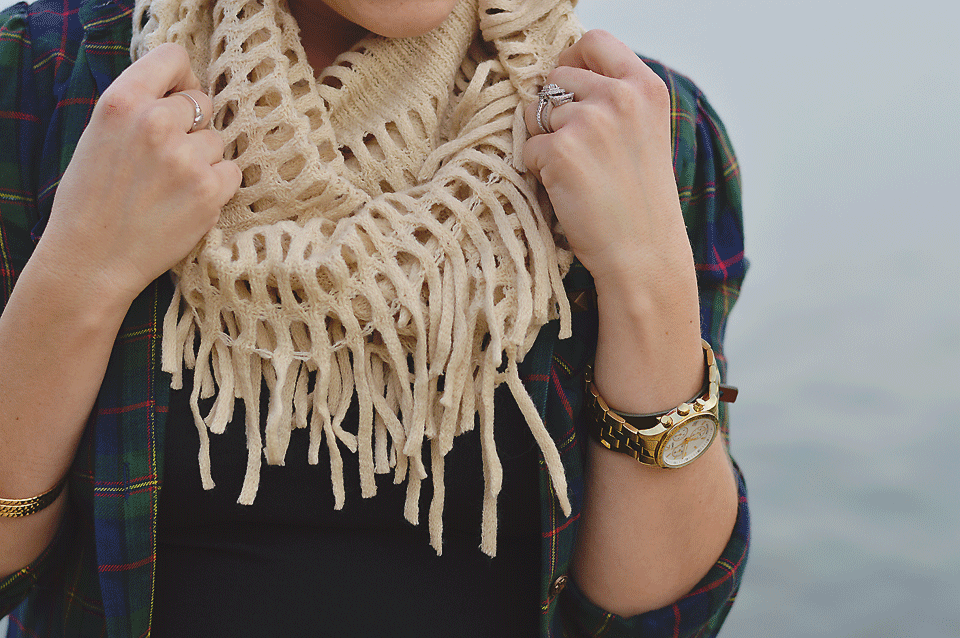 Since scarves are one size fits all (huge perk when pregnant), I had been looking for the perfect fringe scarf to add to my fall/winter wardrobe. When I saw this gorgeous little beauty at
Hello Darling
, I couldn't wait to style it!
It's seriously perfect; I love how soft it is and this color goes with literally anything and everything. And at only $18, it's totally affordable! Jenna is an absolute sweetheart and I know Hello Darling is going to be super successful. Be sure to check out the website and enter HOOAHANDHICCUPS for free shipping ($6 savings) on your order! She's also giving a scarf away to one lucky reader… just enter the Rafflecopter below 🙂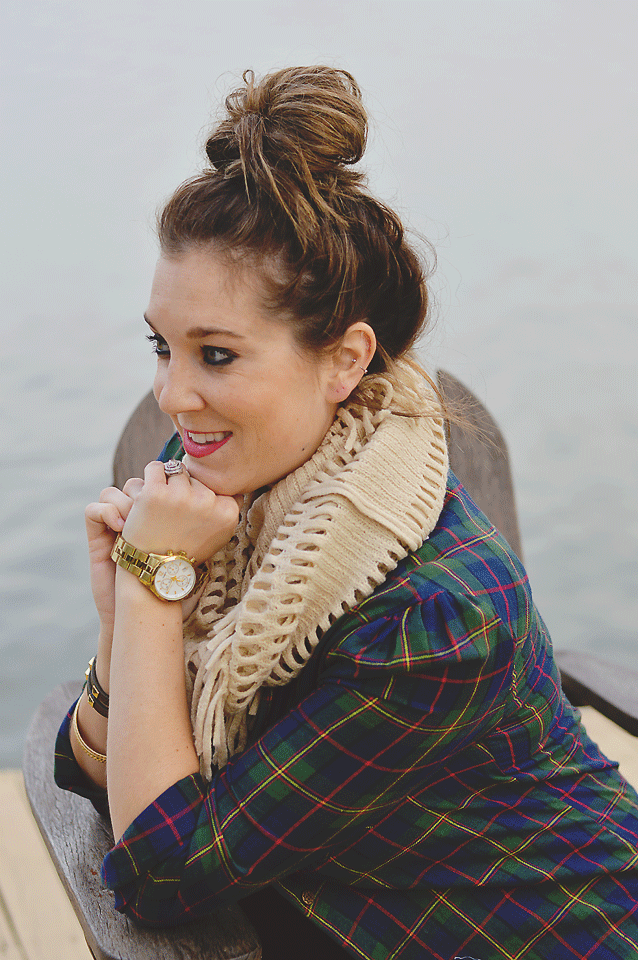 I've also been looking for the perfect gold watch but haven't wanted to break the bank buying one. I've always been a silver girl; I like gold but think it's something I may grow out of down the road. When
Timex
contacted me and offered to send me a watch to throw an arm party, I jumped at the opportunity to add a gold one to my closet.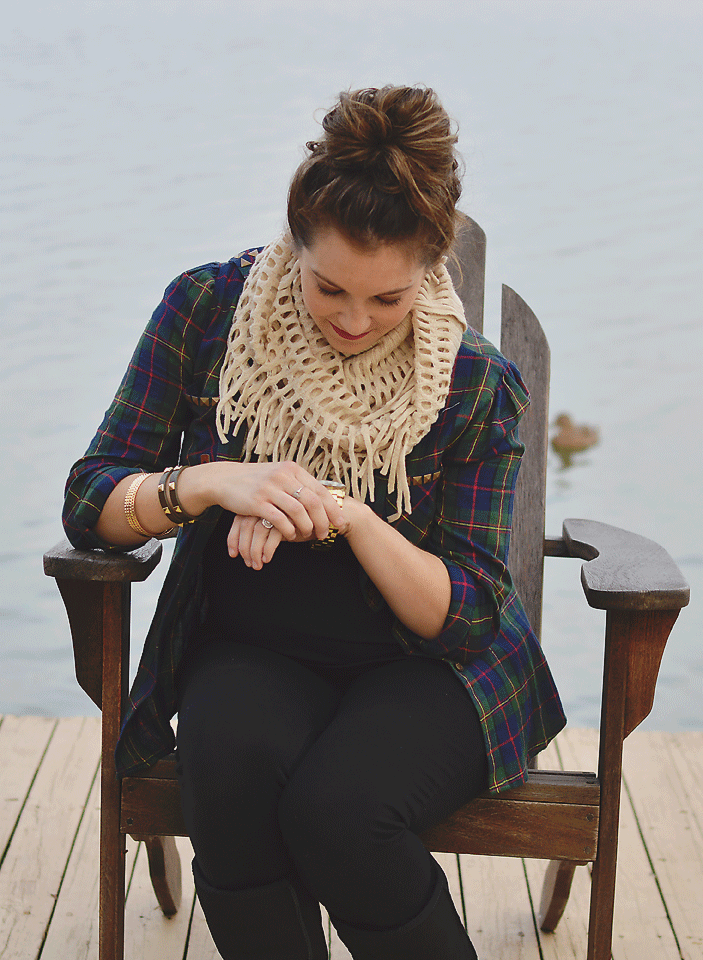 This watch is amazing. Not only is it affordable (under $100), but it has a gorgeous face AND lights up! I never knew these types of watches had that feature and I love it.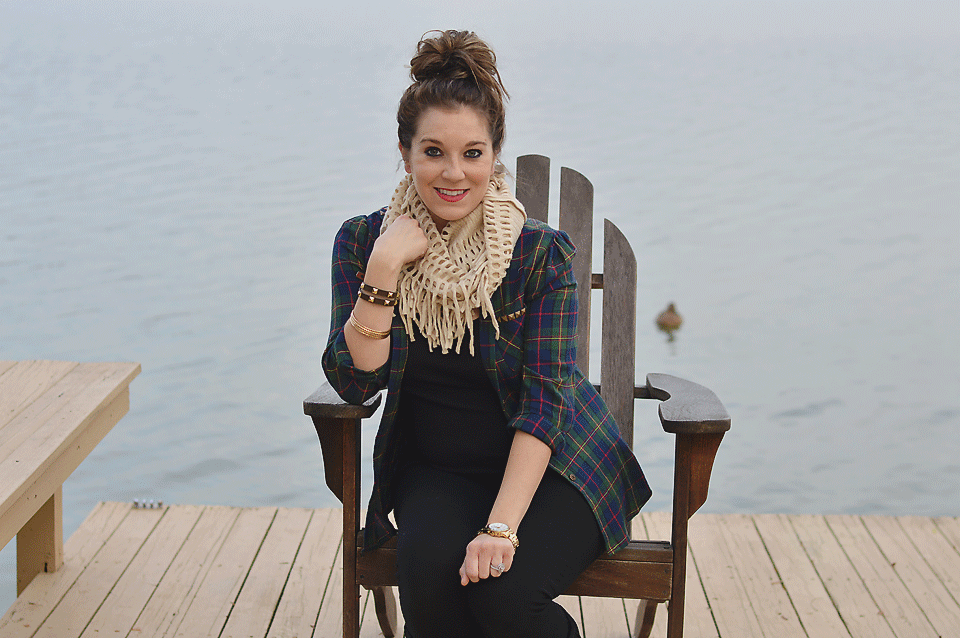 What I love most about this outfit is that it can take me straight from fall to winter. By adding a thicker jacket, it's perfect for the snow that is soon to be arriving!
What fall trends have you been into? Where do you find the best deals?Don't forget to enter to win a free scarf below… good luck!
"Be sure to check out this FREE app.. a must have for military life!"