From winter to spring: embroidered floral sweater
Is anyone else super ready for spring? I feel like the shock of moving back up north has been too much for me and I'm taking it extra hard. I need sunshine and warmth like time meow. How many more weeks of this crap?
It's still freezing outside but that doesn't mean I can't start to transition for spring whenever I get the chance. When I saw this sweater, I was swooning at the sleeves and the embroidery. Perfect for winter but yet it gave me a little taste of spring!  I got it a few weeks ago so unfortunately, it's sold out…boo. But I've linked a few others that I'm swooning over and may or may not have ordered…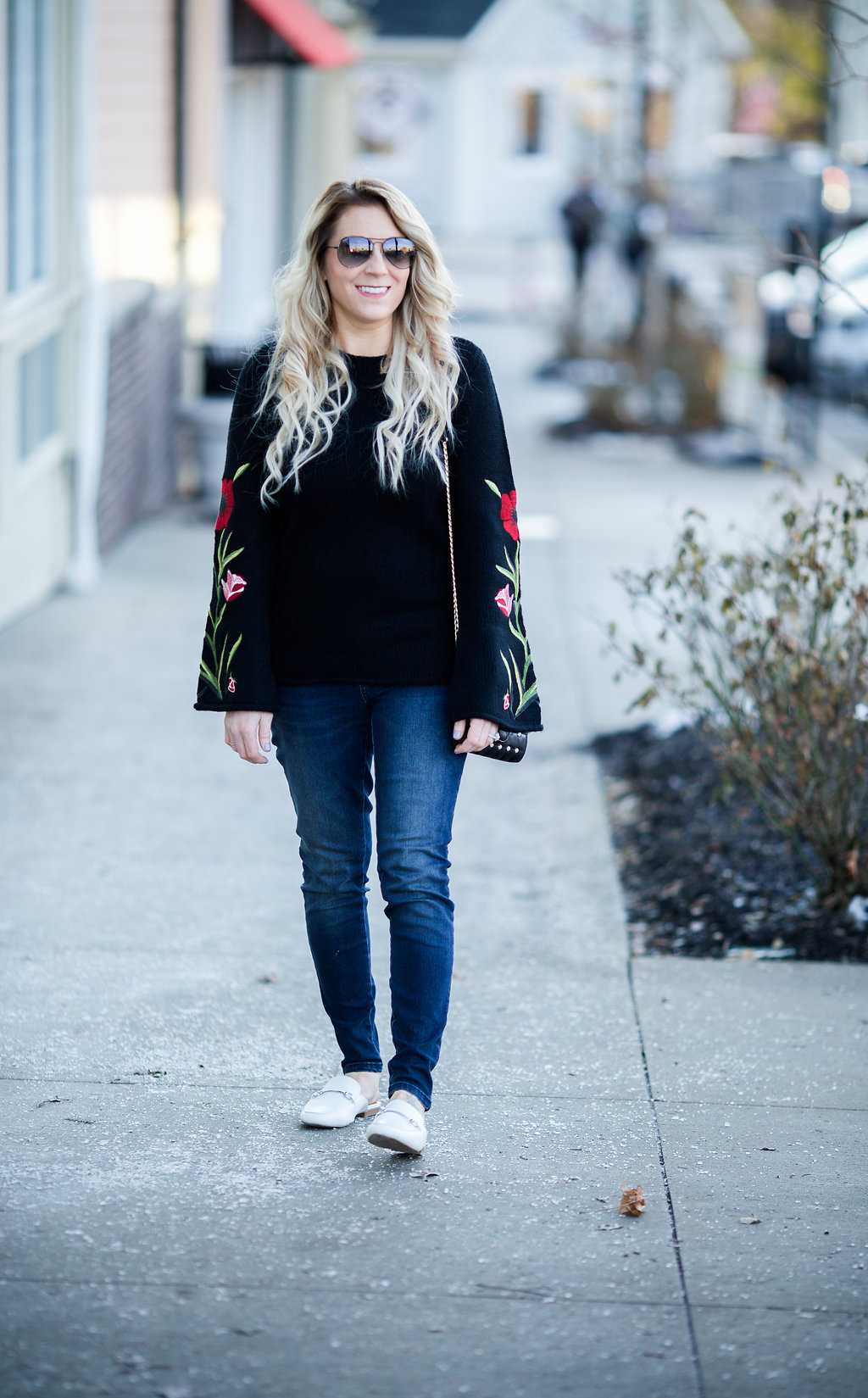 I pretty much saw every blogger and their mother rocking these white mules on the gram and knew I had to snag them before they were sold out. I'm normally a 6.5 and that's what I got in these. I may have gone into a 7 if they would have been in stock but I think they work just fine.They are super comfortable and can totally be dressed up or down. And totally practical for doing all the mom things I have to do.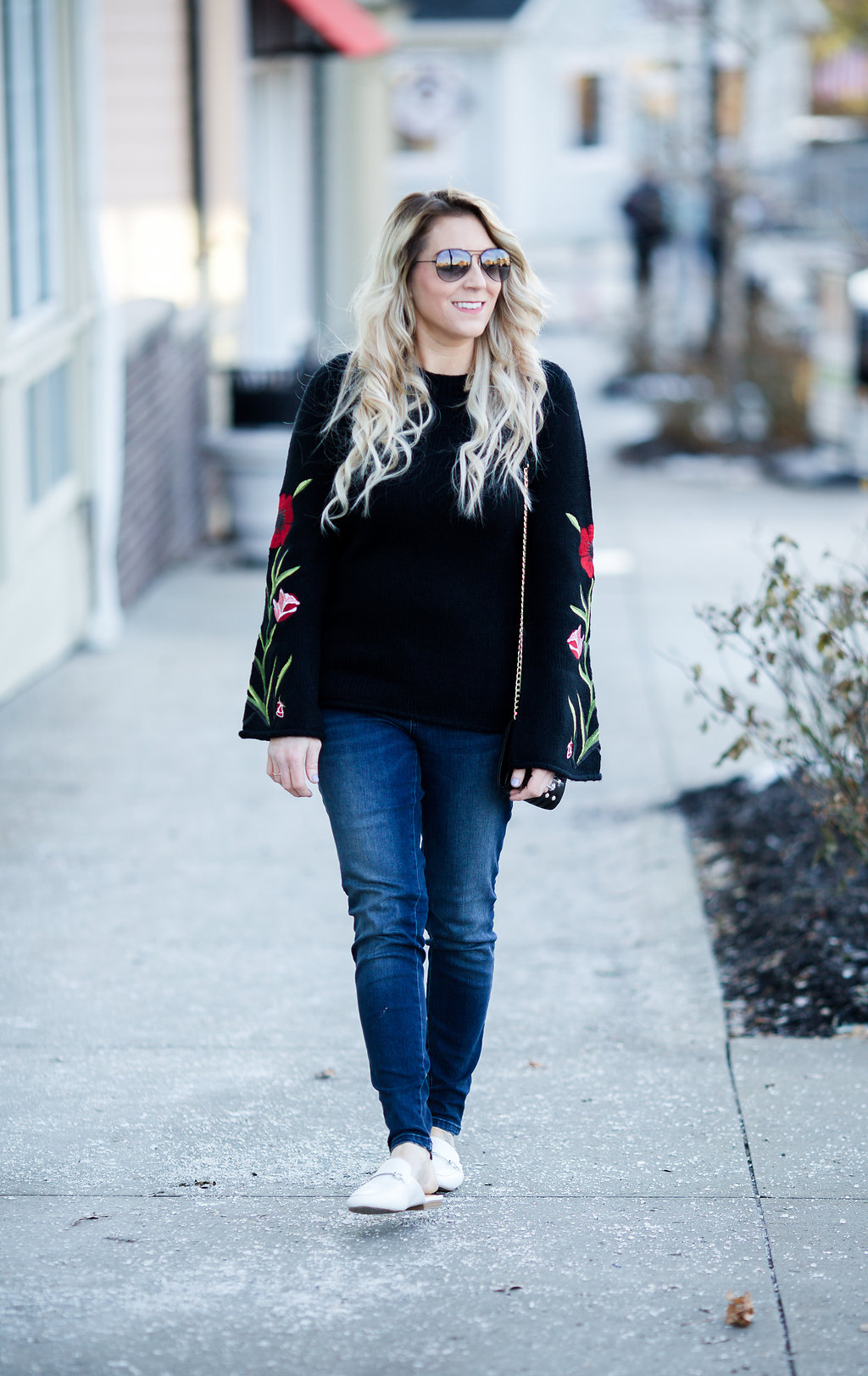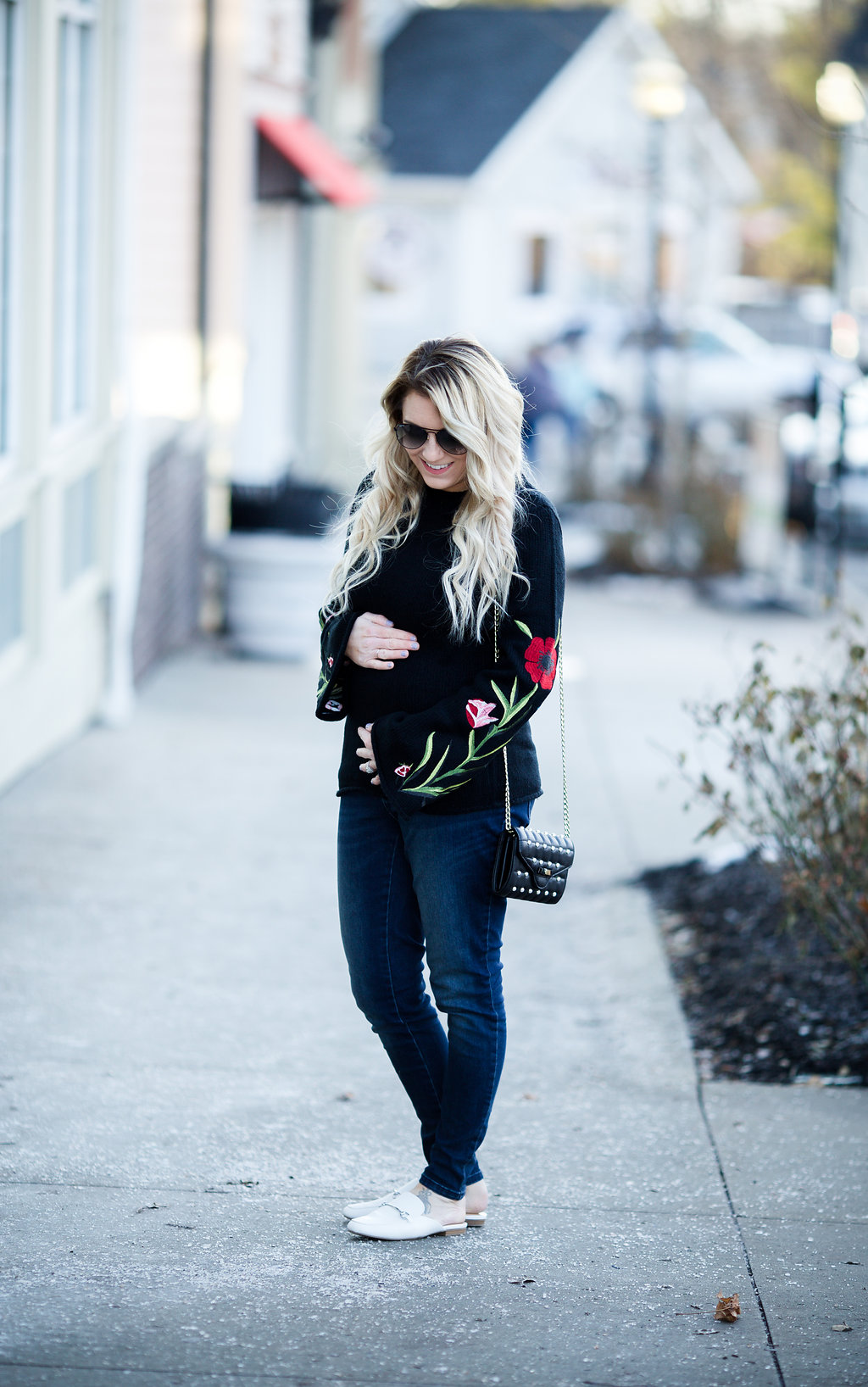 I really hate buying maternity clothes. Maybe it's a pride thing or maybe it's just because they're usually overpriced and in my opinion, sort of a waste of money. So I tend to just size up on normal clothes, at least until I can't anymore! Except for pants.. I'm totally okay with maternity pants. I've been living in these maternity jeans I'm wearing above and these leggings.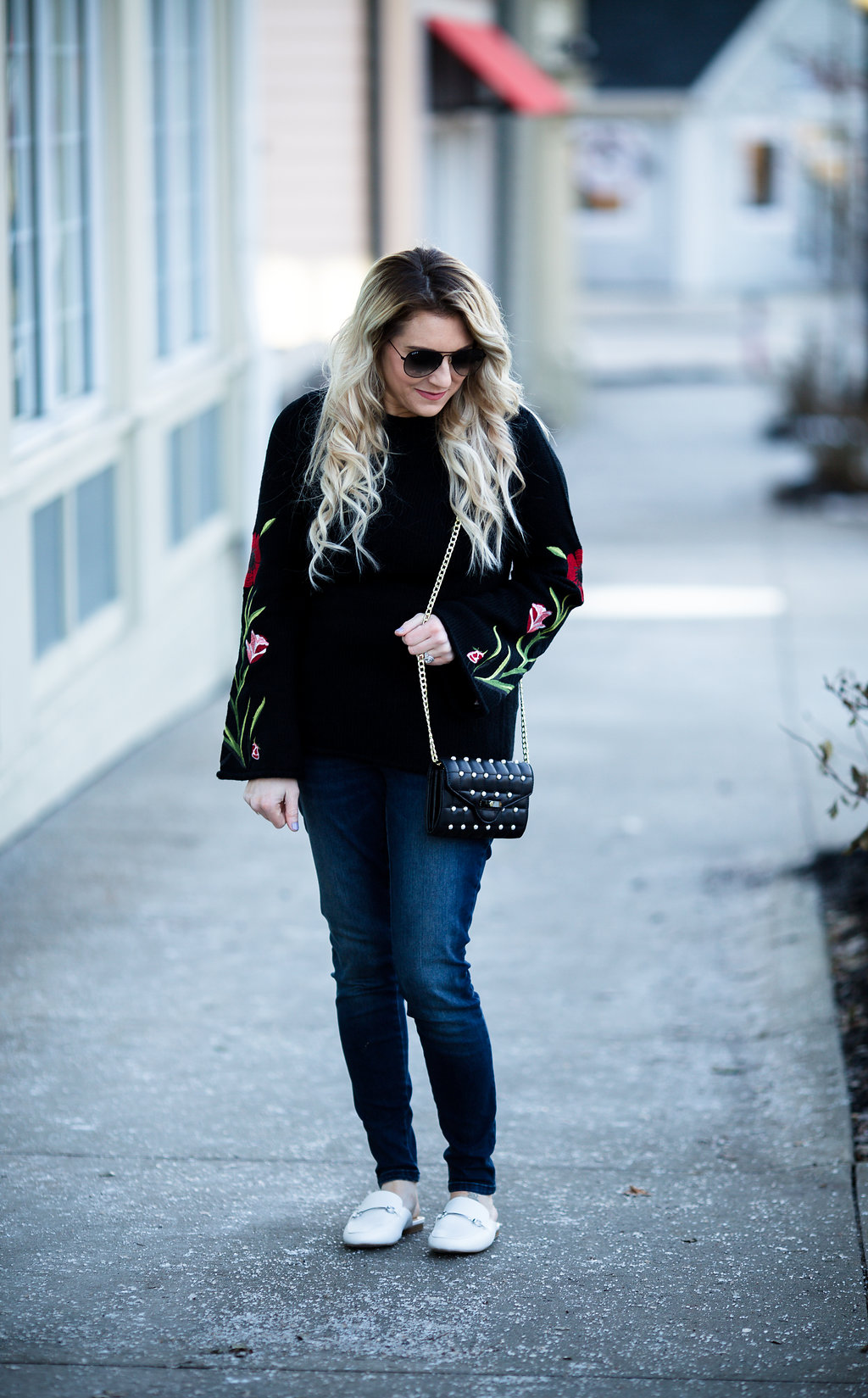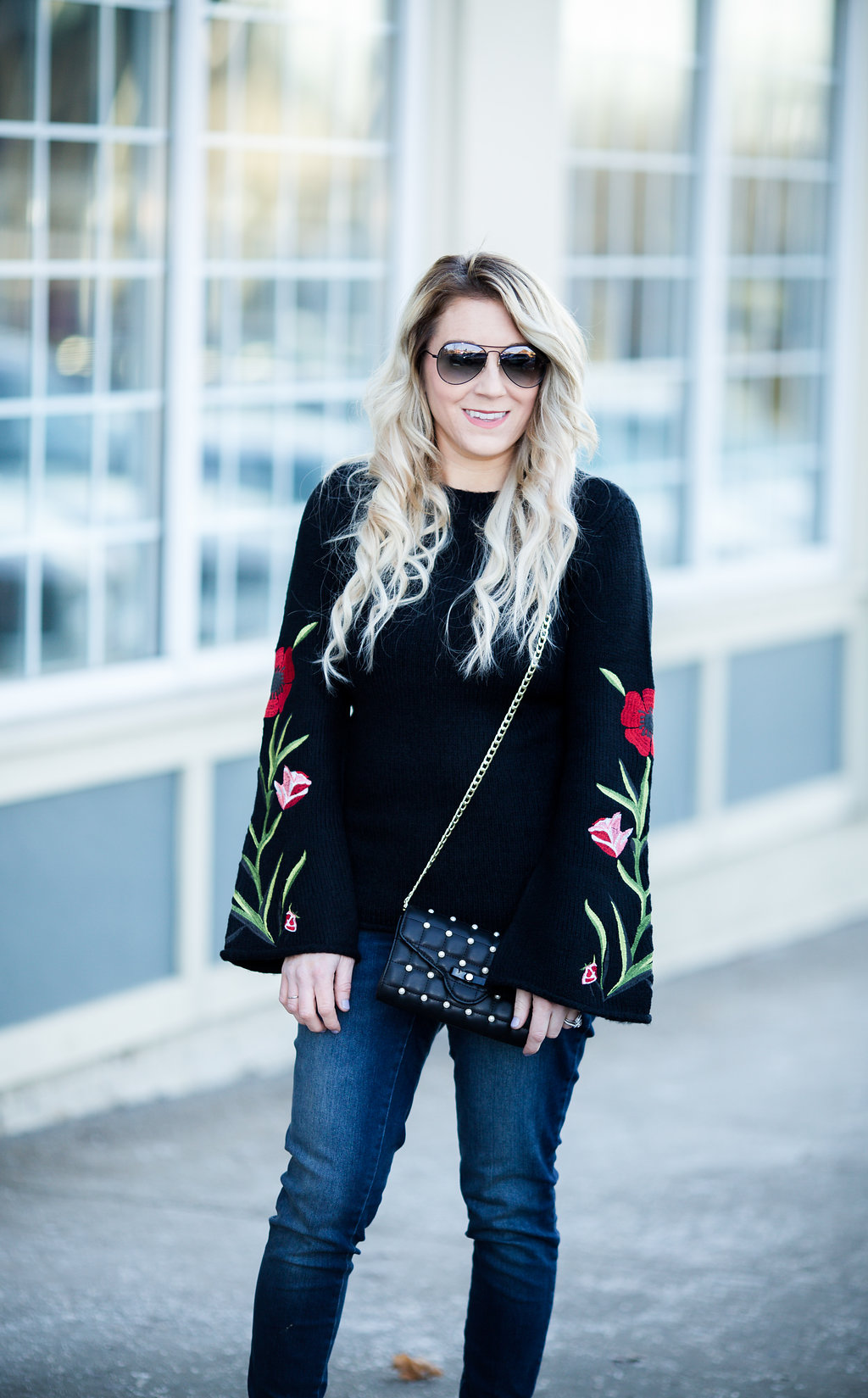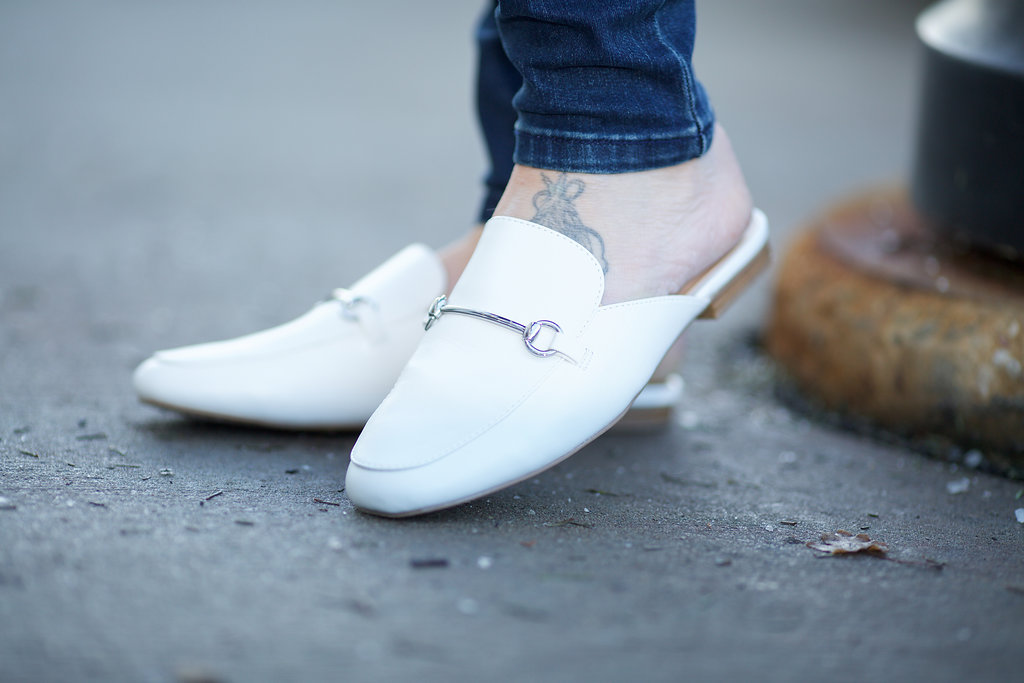 I scored this purse for $10.98 on clearance and I'm obsessed. It can work for any season and almost any outfit. I found a similar one online and it's a little more pricey but still less than $30! Check it out here.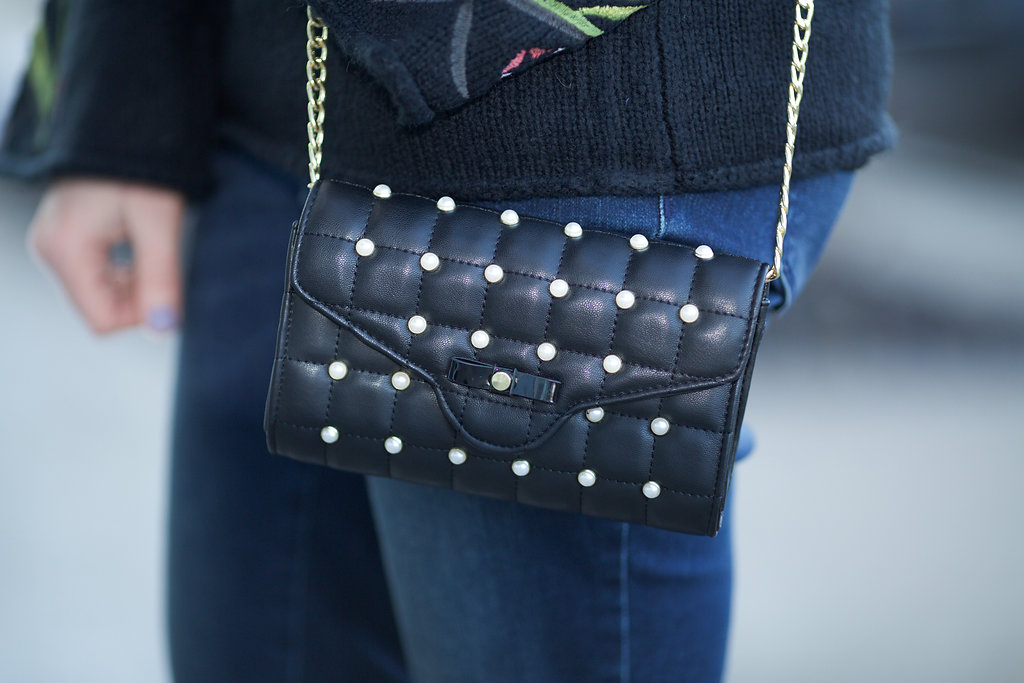 I wish I could say I'll be turning in my sweaters for swimsuits in the near future but I won't. So I might as well embrace spring in the slightest way possible. Embroidered floral sweaters and white mules make me feel like I'm at least moving in the right direction of warmer weather..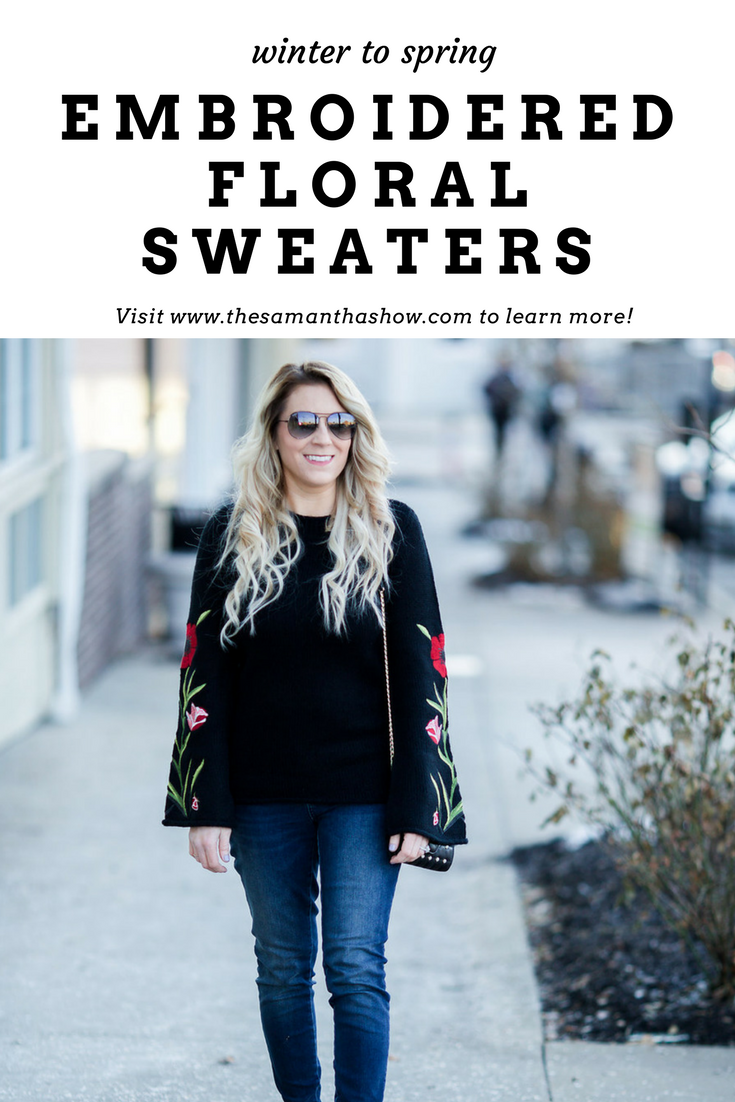 Photos by State of the Heart Photography