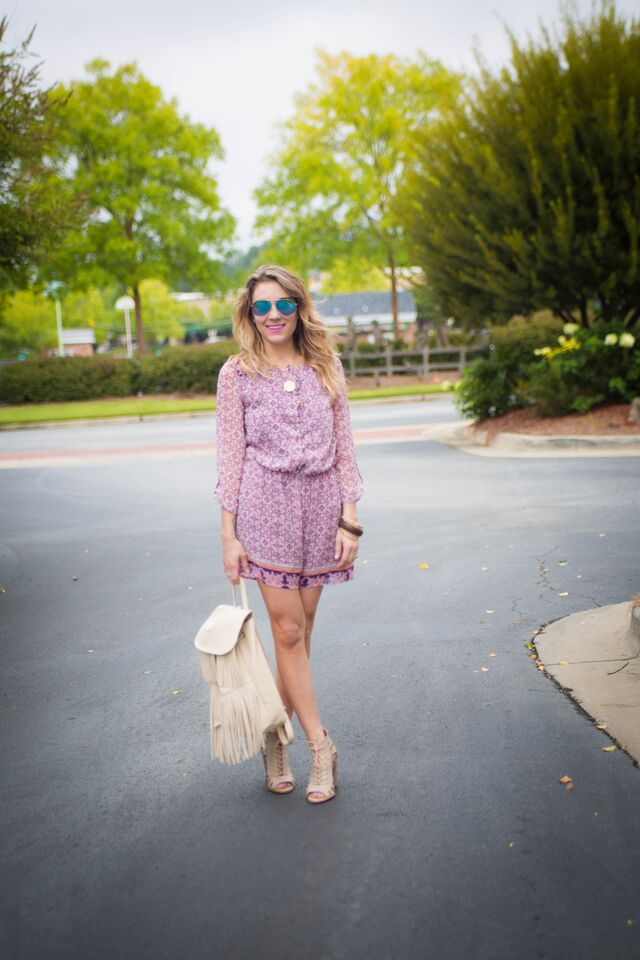 I have a compulsive personality. I compulsive shop, eat, and over think. Maybe it's the anxiety or maybe it's just a personality trait, I don't know. But I like to think it's a good quality. Or at least that's what I tell myself…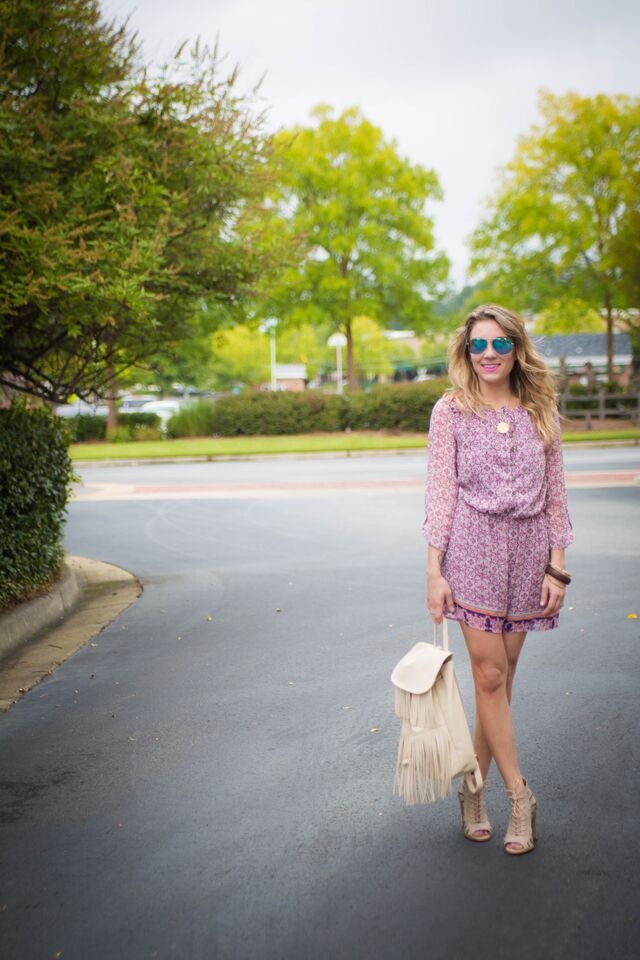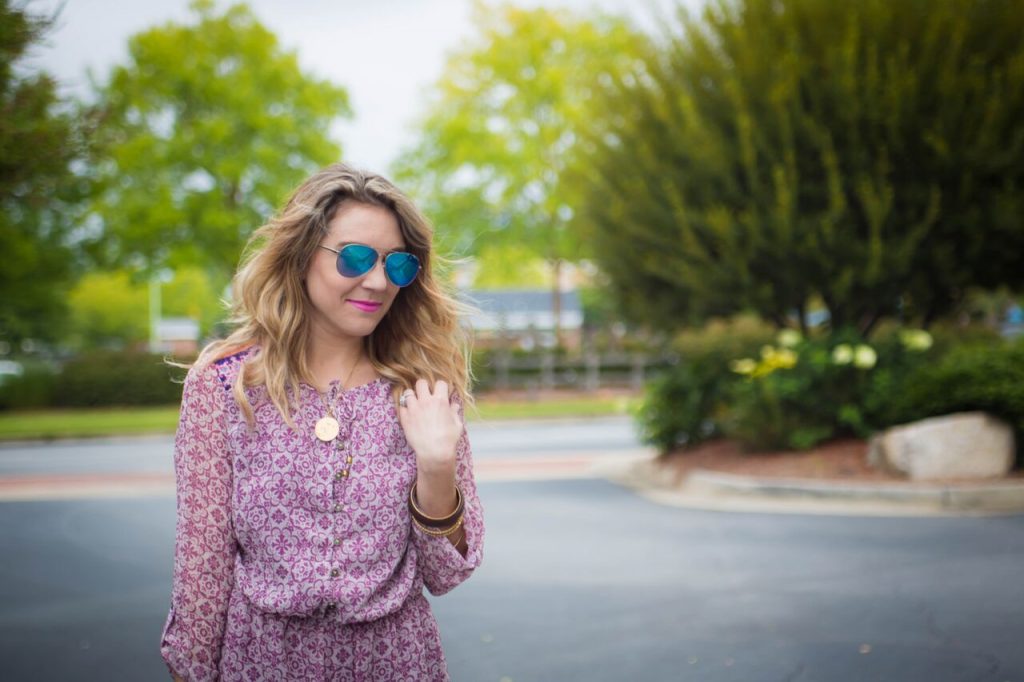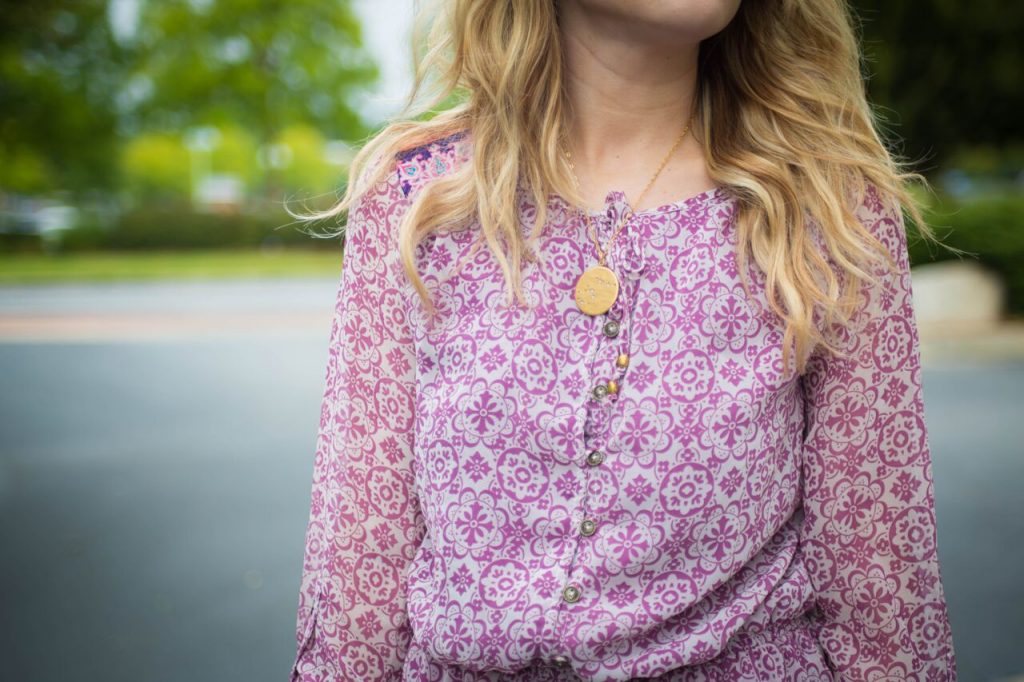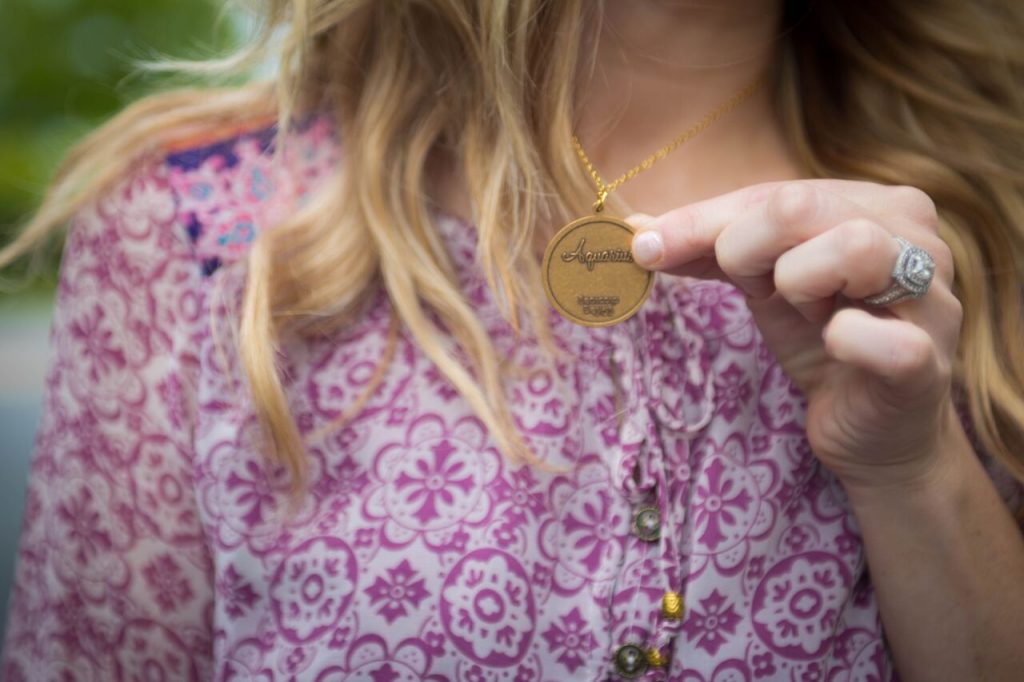 Anyways, I've been obsessing over a few things recently. Things where I just can't get enough of, no matter how hard I try! These include but are not limited to…
Rompers. I love them for summer and since it's so hot for so long in GA, I'm planning on wearing them right into the fall. In addition to the one you see above, I've worn them here, here, and here too. See, I ain't lying. Go check out my friend Amanda too; she bought the same romper and styled it her own way. Isn't it fun to see how different people wear the same thing?! I love it!
Target. I mean, when am I not obsessed with Target? But I've been stalking the Dollar Spot recently and waiting for them to have some killer additions. It doesn't help that I pass one everyday…And speaking of Target, there may or may not be a giveaway on my Instagram tonight for a Target gift card. Maybe…
Bachelor in Paradise. Seriously, I know this may be one of the dumbest shows ever produced, but I can't get enough of it. There are always so many curve balls being thrown and the drama is so entertaining. Give it a try, you won't regret it.
Haircare products. My hair is so unpredictable. One day it's too soft, the next day it's too dry, the next day it's perfectly curly and the next day it's flat as ever. Enter a bunch of amazing hair products and the game is changed. Be on the lookout for some reviews coming your way 🙂
Lipstick. I was never really into makeup but I've been on a kick recently. I think it started in December when my mom and I went to MAC and I got all new makeup (see post here). But I've been buying a new lipstick every time I hit Target, Ulta, or really anywhere that sells them. I have a super fun post coming to you tomorrow about a new lipstick trend I recently tried. Get excited!
Organizing. There's a little irony in this because my house is completely unorganized right now, yet I've been on organizing bin buying sprees. I have the containers… just have yet to put anything in them. Things are in piles everywhere and my plan this week is to get my crap together. With Z being home from surgery recovering and Nolan starting school and soccer, it's been a little crazy. So this week, it's going down…
My horoscope. I used to be super religious about reading my horoscope everyday and am starting to get back into that habit again. A lot of people don't believe in horoscopes and that's fine, but mine is usually dead on every time. Not to mention I'm the poster child for an Aquarius. I received this necklace from Touché Gifts and think it's perfect for any astrology loving person in your life…and super affordable at $30! Check them out on Instagram and shop their adorable selection here!
And there you have it. Just a few of my recent obsessions. Anyone else?What have you been obsessing over lately?
Shop the post for similar items here: