Baby Sprinkle: Sprinkled with Love
When we found out we were pregnant with baby #3, we were surprised to say the least. We had saved a few things from our baby girl but for the most part, we had purged everything. We were moving around so much with the military it just didn't make sense to keep shuffling it all over the place if we weren't sure we wanted more kids. So we decided when if and when the time came, we'd just start over again. And here we are!
My mom threw me a baby shower for my son 7 years ago. And we didn't do anything for my daughter because, well I don't really know why. I think the whole "you can't throw more than one shower thing" is archaic and makes no sense. Every baby deserves to be celebrated and it's not about the gifts. Sure those help the mom but me personally? I would give a new baby a gift regardless. Shopping for baby things is the best!
But anyways, my mom decided to throw me a baby sprinkle this time. It was mostly just family and we made it a small, intimate brunch. And it was perfect!
Since I have gestational diabetes, my mom made sure to include items I could actually eat and then of course, the good stuff. Well, it was all good haha but here's what was on the menu:
Bacon
Sausage links
Quiche; one with ham, egg and cheese and one with egg, cheese, and broccoli.
Egg bakes (no crust): egg, cheese, red peppers, onions.
French toast bake
Chicken salad + croissants
Bagels with regular and vegetable cream cheese
Fruit salad
Cheese and crackers
Chips
Donuts
Chocolate covered pretzel rods with sprinkles
Sprinkle cookies
No brunch is complete without a Mom-osa bar, right?! My mom nailed it with this spread! She found these printable tags on Pinterest and then bought 4 different juices, cut up fresh fruit and popped the champs! Of course I couldn't partake but everyone else loved them and said they were delicious!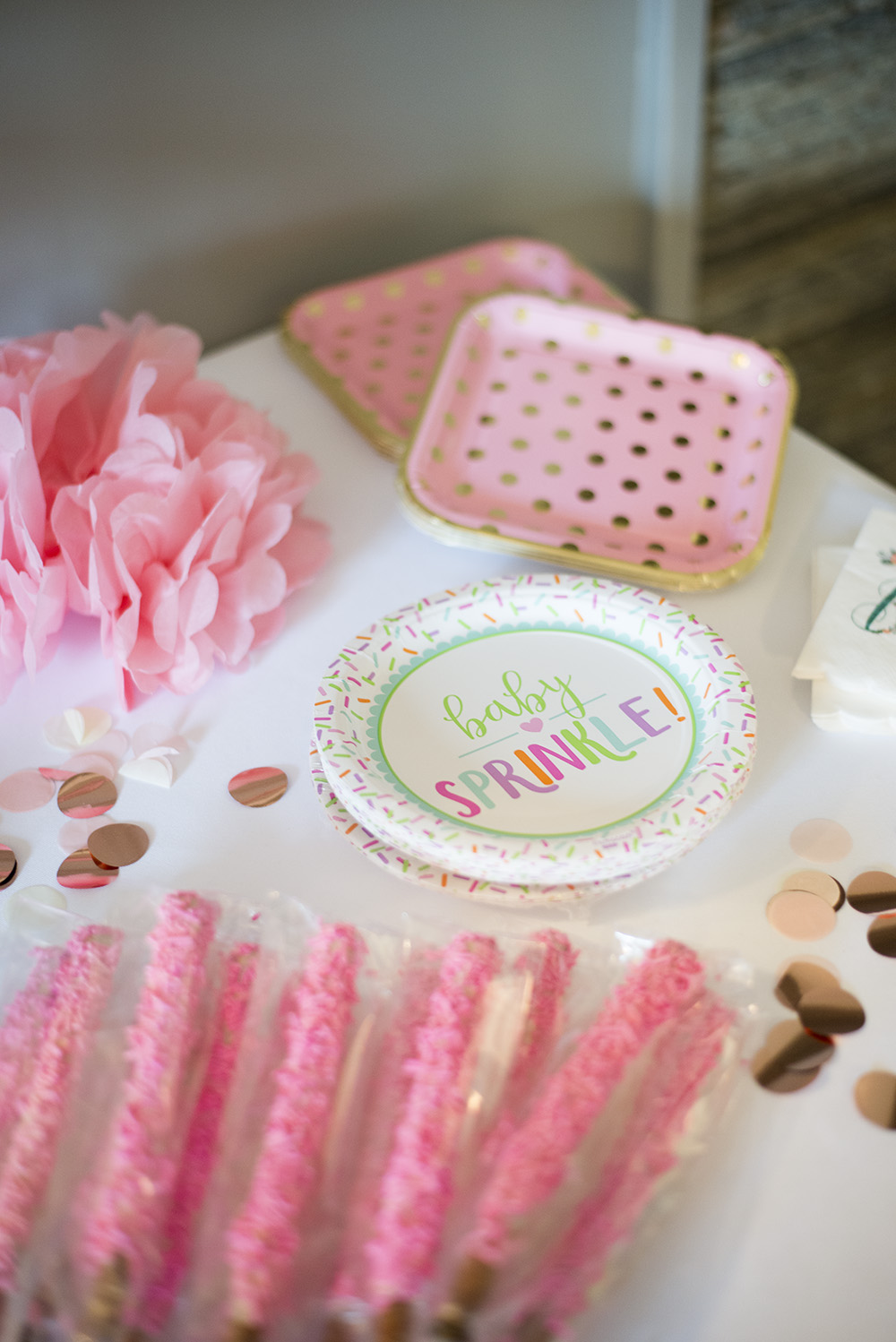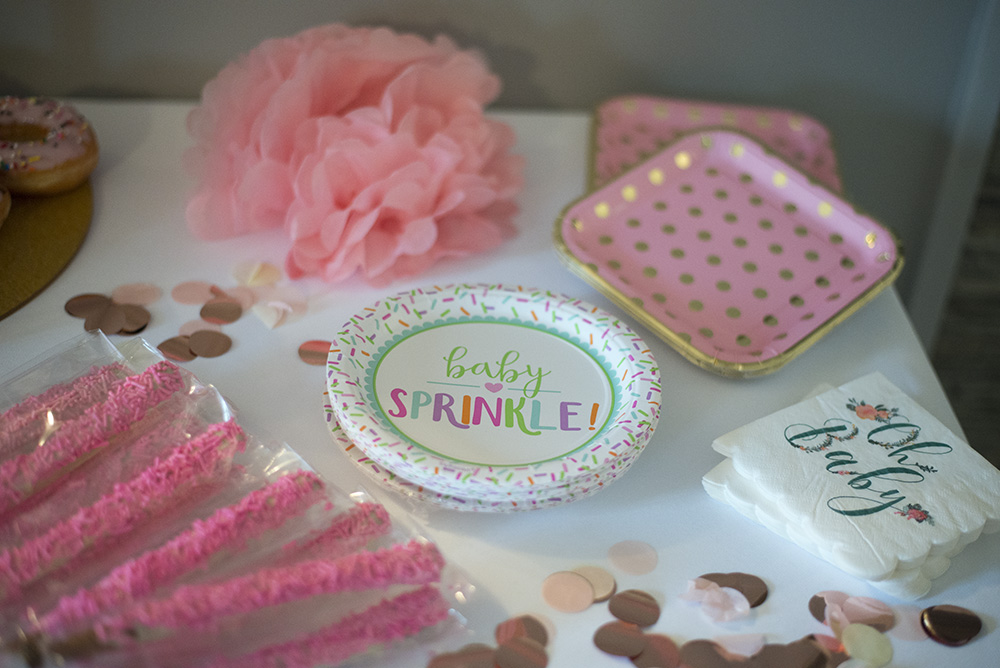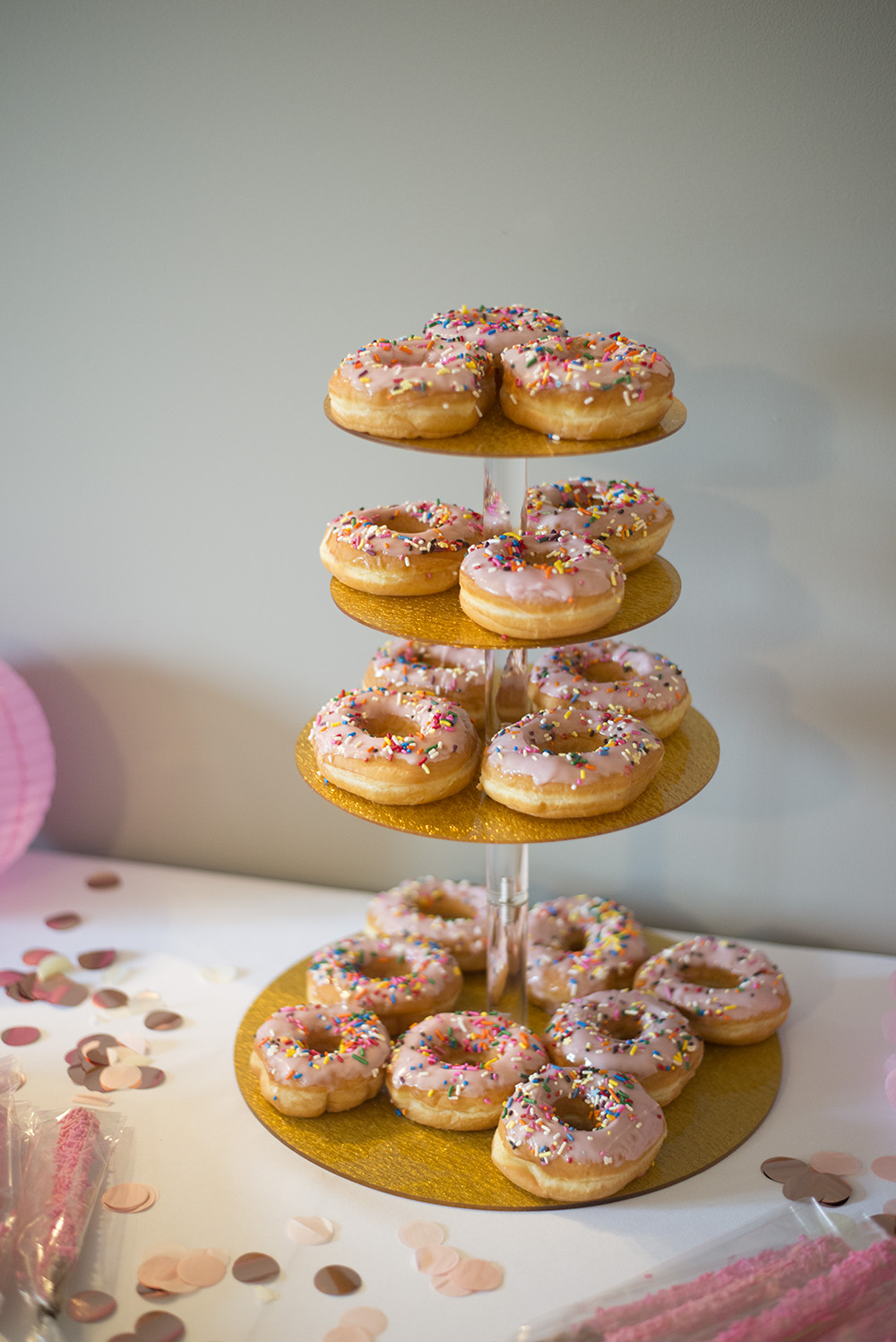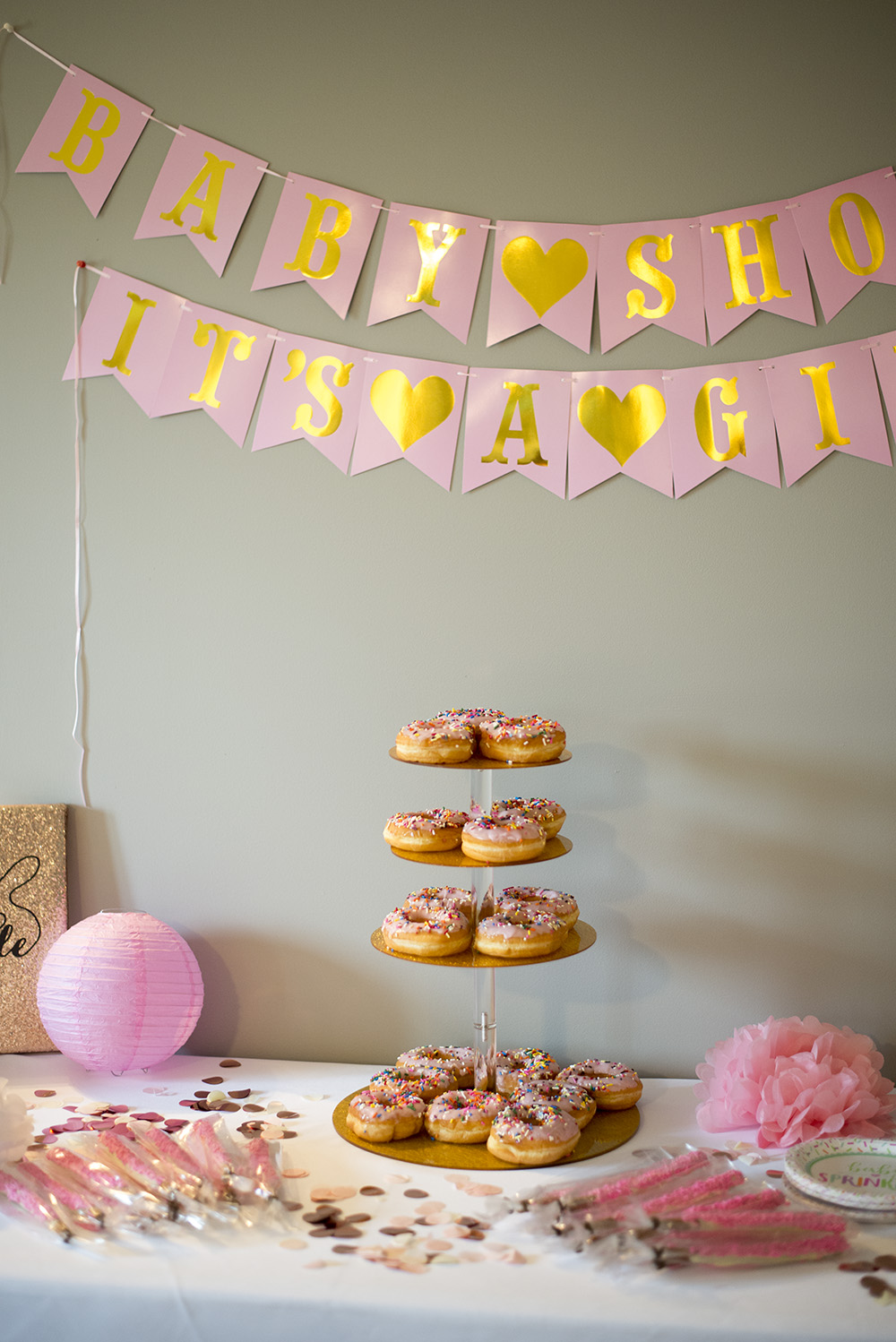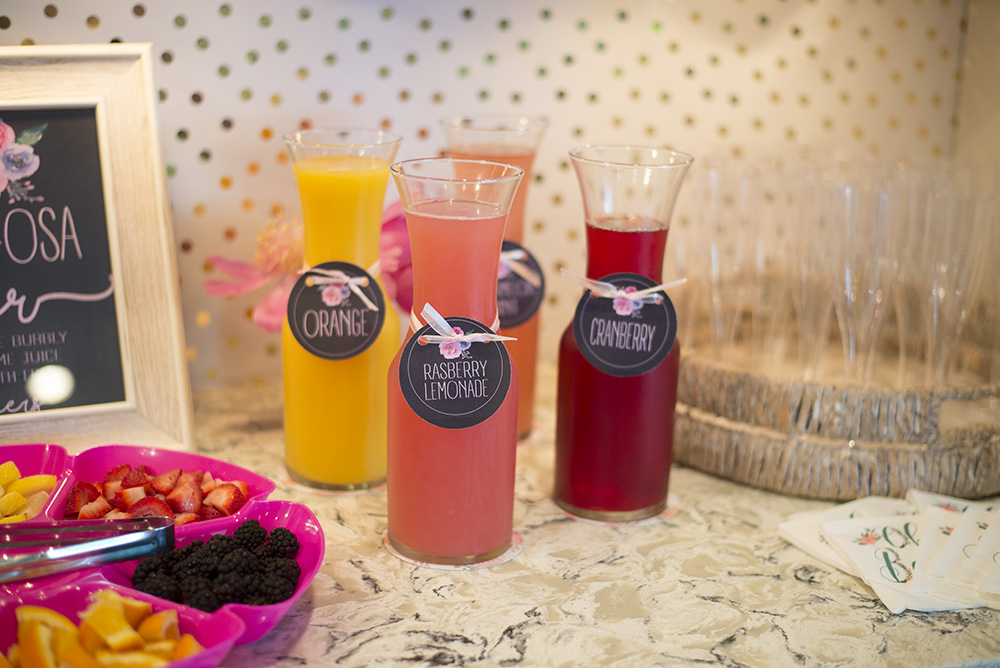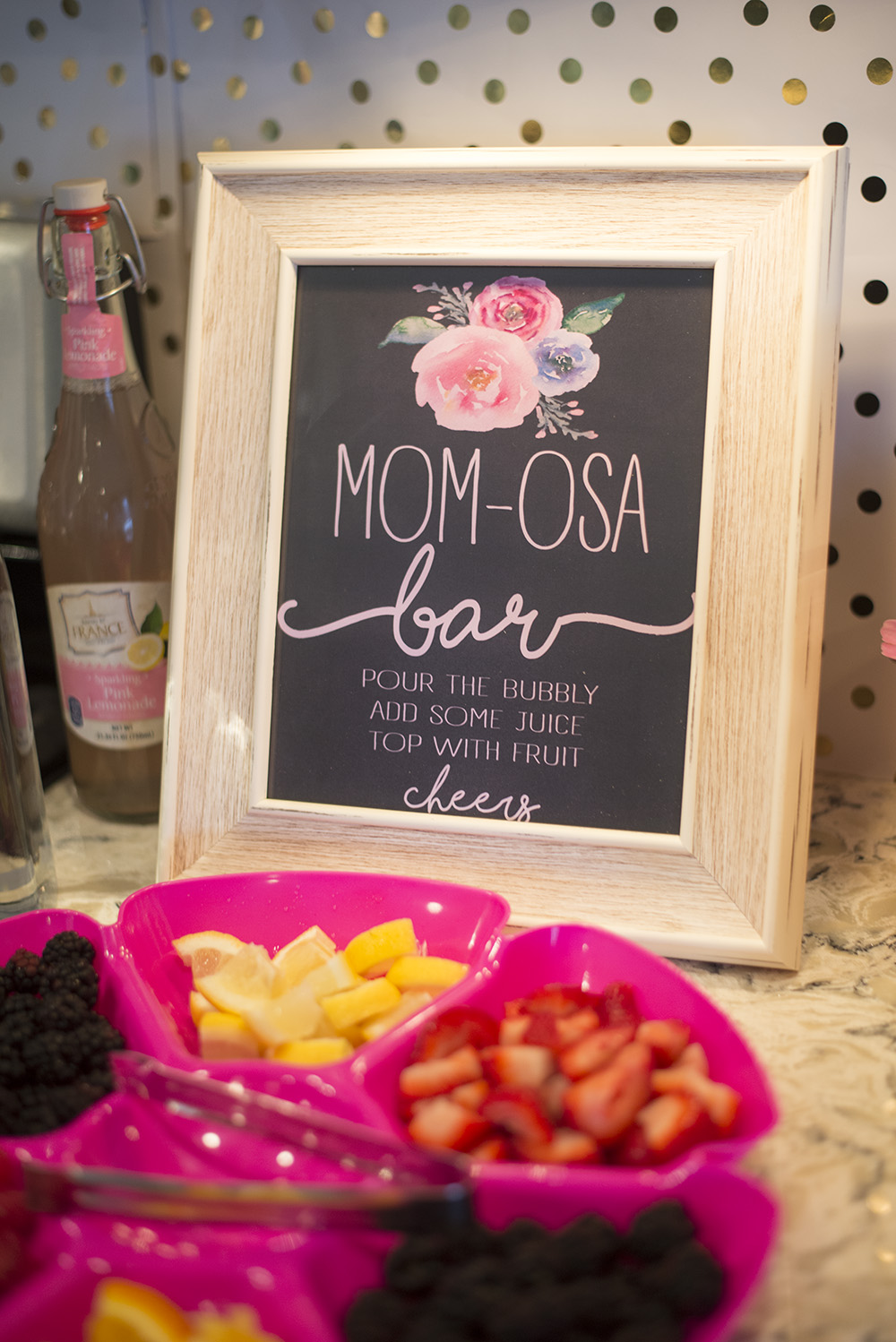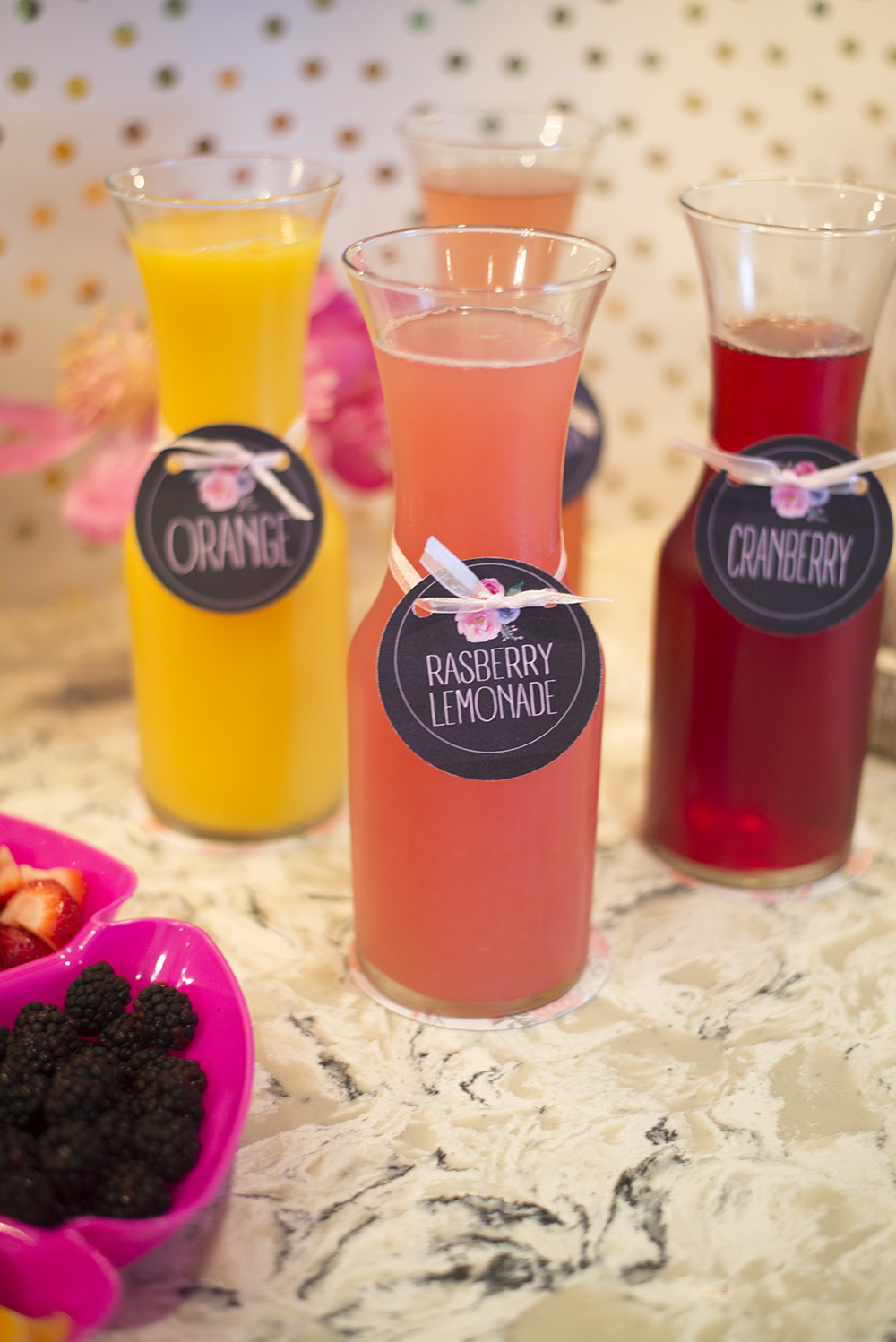 When it came to decor, I had originally picked up a bunch of floral napkins and coasters I saw at the store. Since the baby's nursery is floral, I thought we would go with that theme. But then she found these adorable sprinkle napkins and plates and we decided to go more of an actual sprinkle decor route. Pink and gold is always my jam so she incorporated that as well. And it all just came together perfectly!
For favors, we wanted to do something practical. We had thought about nail polish or hand sanitizer or something along those lines, but I saw these on Pinterest as well and just thought they were adorable! I made the design for the bottles in Canva and sent them to my mom. She just printed them out on cardstock, cut them out, and attached them with ribbon and tulle. Super cute, right?
It was such a perfect day celebrating our newest addition. She is already so loved and we can't wait to meet her in just a few short weeks! Hopefully sooner rather than later haha mama is READY!