WE ARE HALF WAY THERE, GUYS. It seems like I've been pregnant for way longer than 20 weeks because I've known since I was about three weeks. I've been looking more and more pregnant and if we're being honest, the weight gain is killing me. Any weight gain on my 5'2" petite frame is rough but when you throw in all of the other pregnancy changes, it can be unbearable.
However, I know it's my last baby and that pregnancy is such a blessing. So I'm trying to keep that in mind. I'm embracing every movement I feel, every new pair of maternity pants I have to buy, and every ounce of the weight gain. It will come off, eventually. So I have to try and keep that in mind.
How far along: 20 weeks + 4 days
Size of baby: Banana
Baby's size and weight: 6.50 in and 10.1 ounces
My total weight gain: 20 pounds.
Baby's development: 
Baby has working taste buds.
Baby is gulping down several ounces of amniotic fluid a day.
Baby is continuing to grow bigger and bigger!
Stretch marks: Nothing significant.
Maternity clothes:  Finally found a few bottoms and wrote a post about the best places to find maternity clothes here!
Gender: Girl… AND I think we have a name 🙂 Think. I change my mind every other day.
Movement: So much movement now! Z has felt it but the kids haven't yet.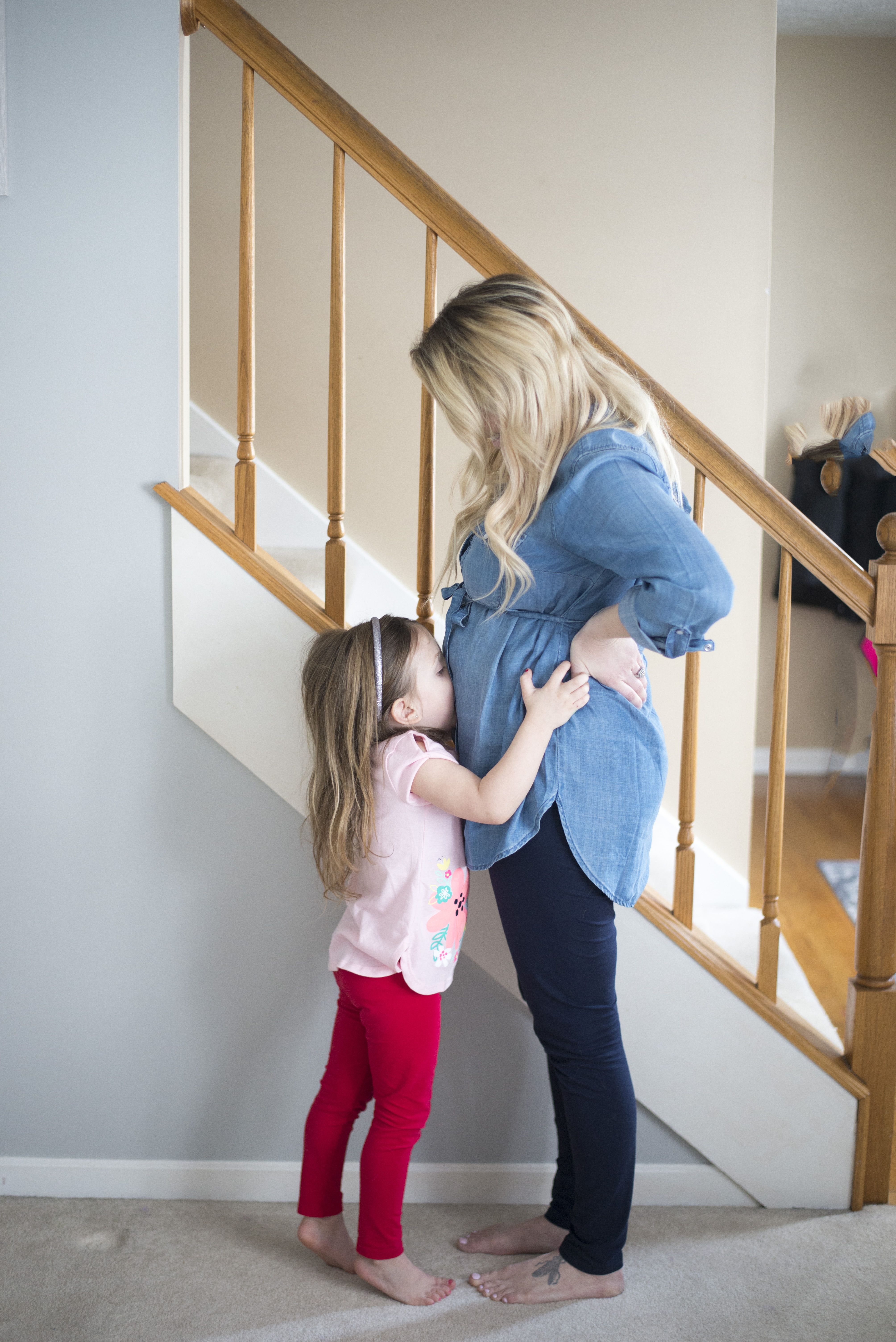 Sleep: Still taking Unisom, half a pill nightly.
What I miss: Being thin but I know I know, the weight will come off.
Food cravings: Dots hahahaa
Symptoms: My lower back pain is out of control. Sometimes, it hurts to even walk. I'm chalking it up to my body carrying more weight than it's used to and the fact my hips are widening.
The siblings are: This should just read "P is…" because N hasn't taken much interest in the baby yet haha I think he gave up once he found out it was a girl. But P is constantly telling me my belly is growing and it's like jelly. Not the most confidence boosting terminology but I know she's just excited (and just a kid!)
High of the week: Feeling her move more. And my manicure and massage #bless.
Low of the week:  Lower back pain… seriously, it's so painful. Sometimes I can't even sit up or walk. I keep forgetting to ask my doctor about it too..
We have NO plans this weekend and I'm hoping it stays that way. I always say we have no plans and then we end up insanely busy. But this mama bod needs a rest! I'm also going to get some spring cleaning done because there's so much clutter everywhere and it's driving me insane. I've just been irritable all around…damn hormones!
Have a great weekend and I'll see you guys Monday! XO
Previous weeks: