Transitioning from summer to fall with jeans.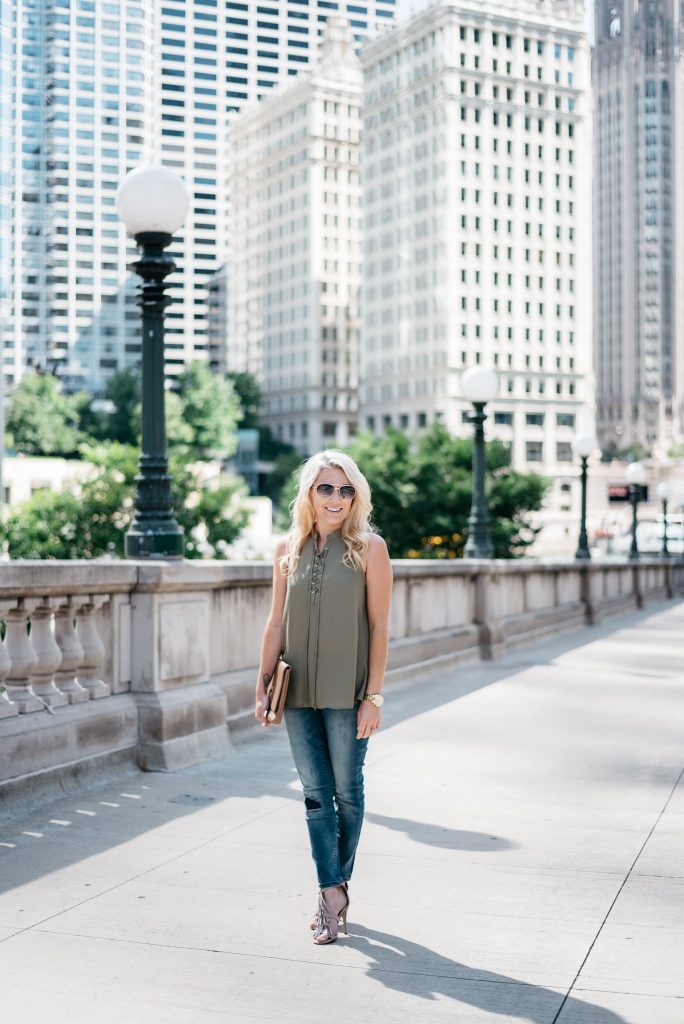 How is it already the middle of August?! This year is flying by but I have to say, I'm super excited it's almost time for the temps to start cooling down. I don't think I've been as fall crazed this year as I normally am because fall in Georgia doesn't really hit until late October. Like last Halloween, the kids were sweating in their costumes by the end of it. So you just never know!
But you know what does get me excited for fall? Fall fashion! I used to live for fall fashion and have since broadened my horizons and started living for every season's launch. But fall fashion will always have a soft spot in my heart. So when I was in Chicago last month, I decided to dip my feet in the fall fashion pool and get a taste of fall fashion with The Limited.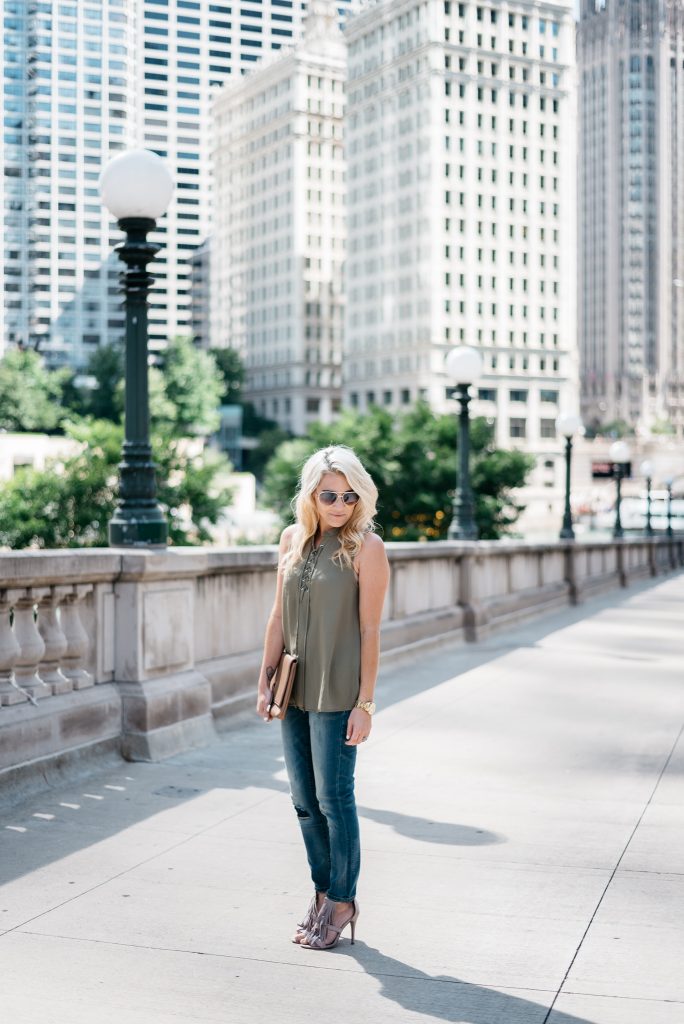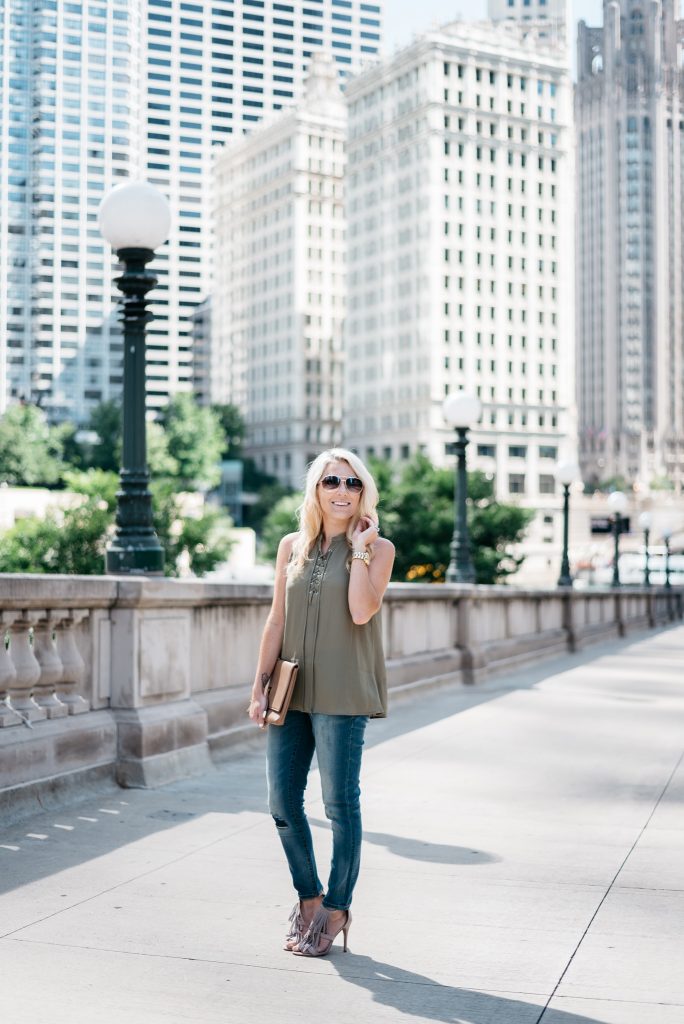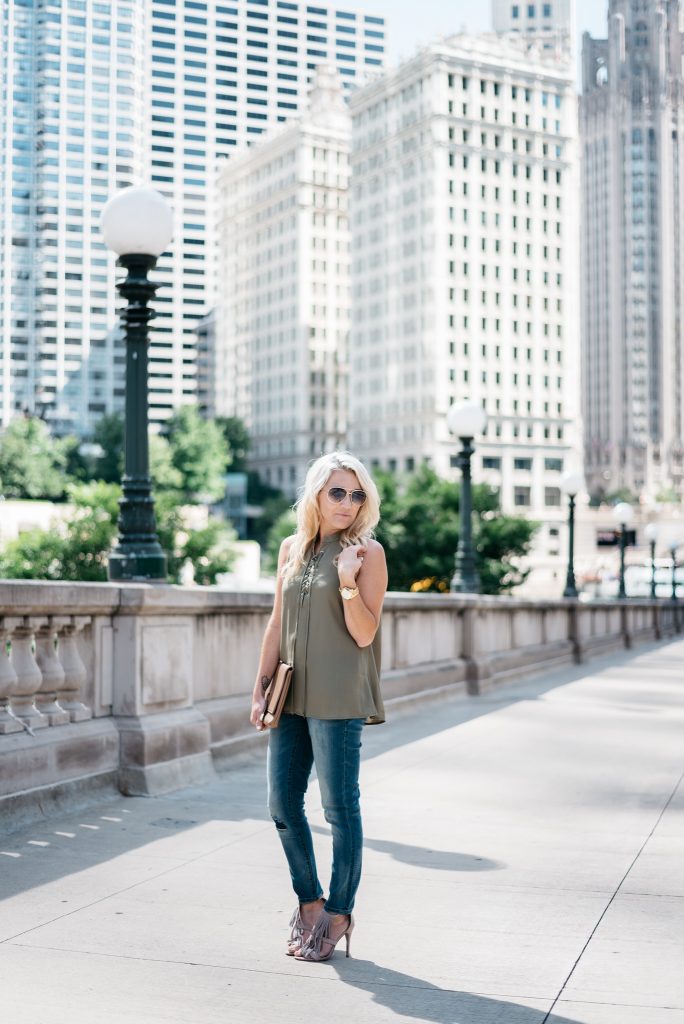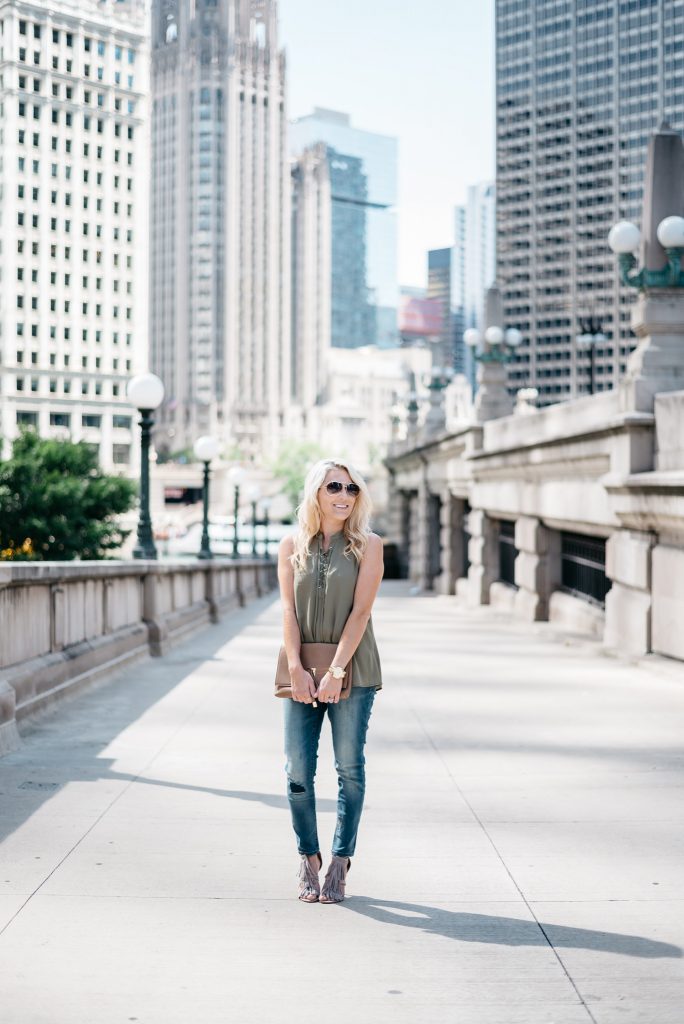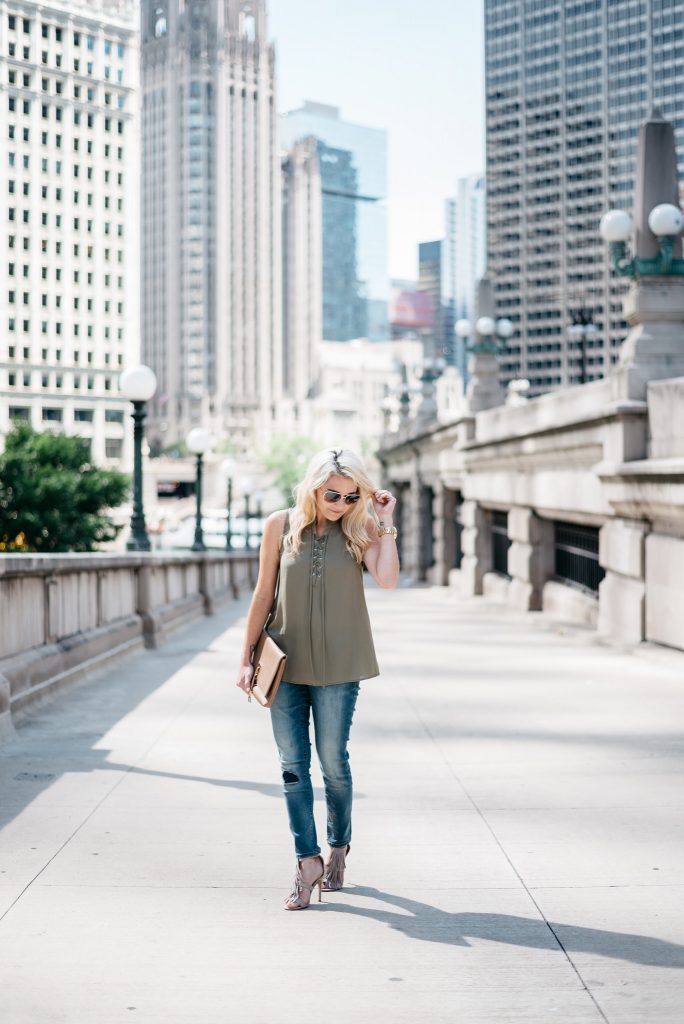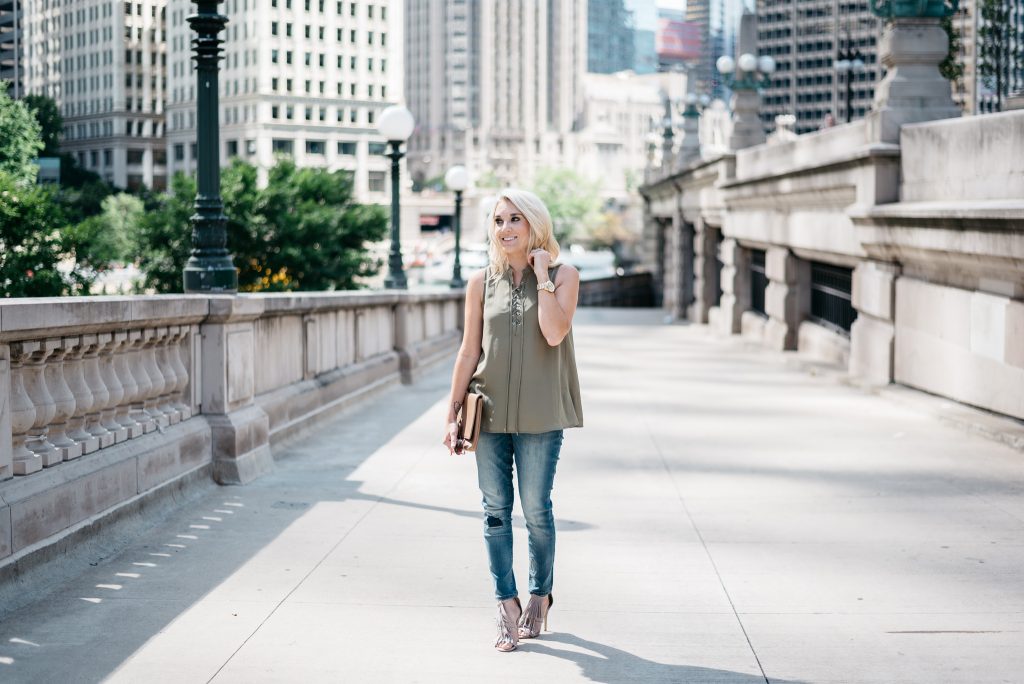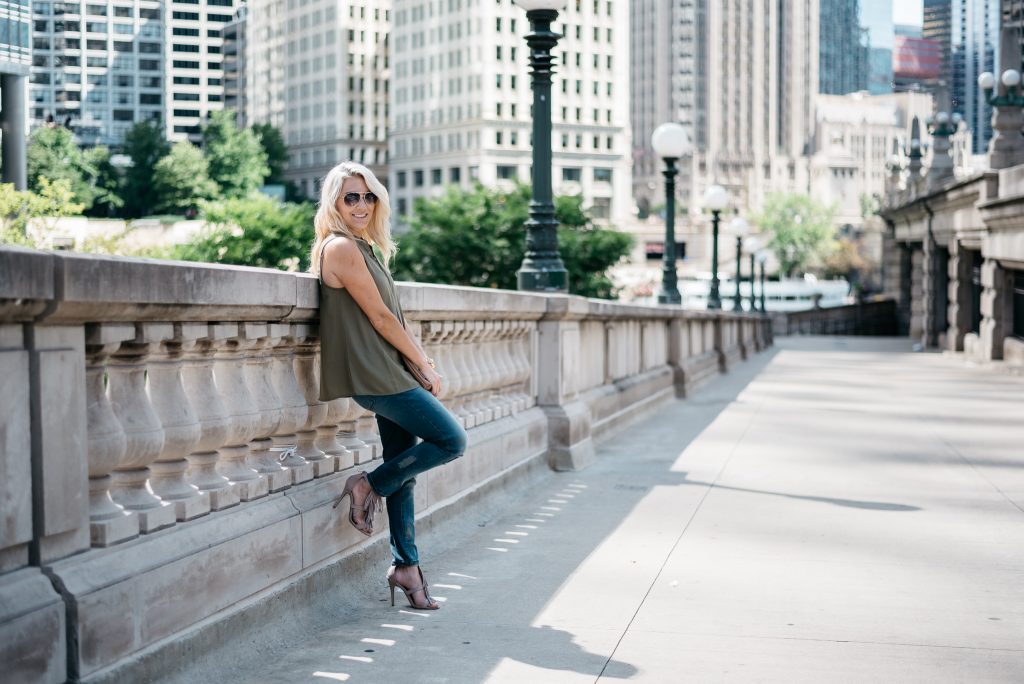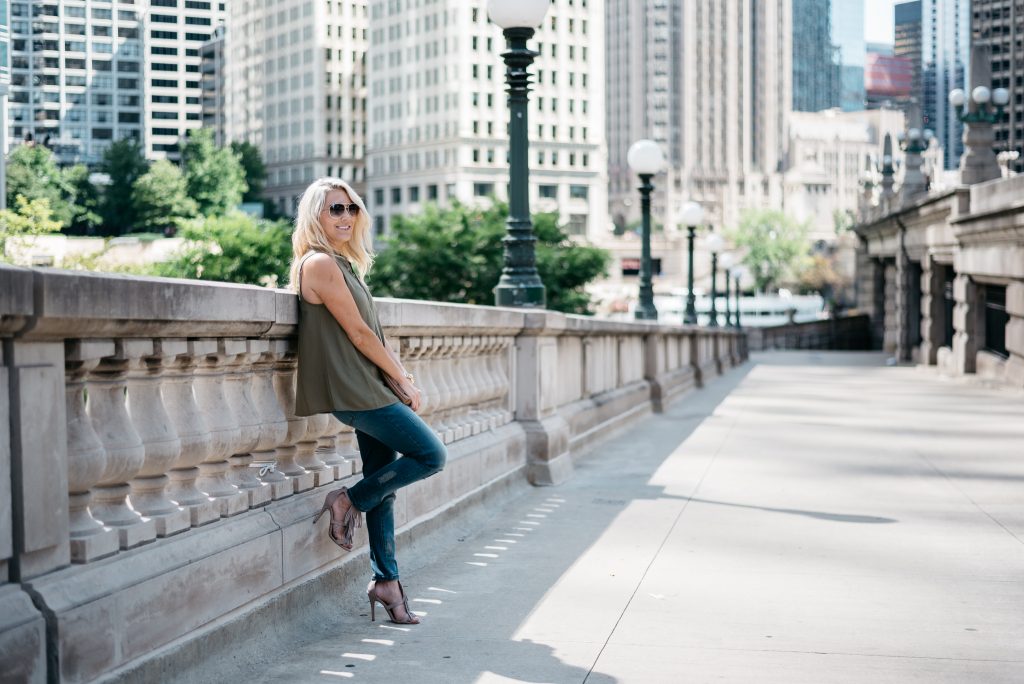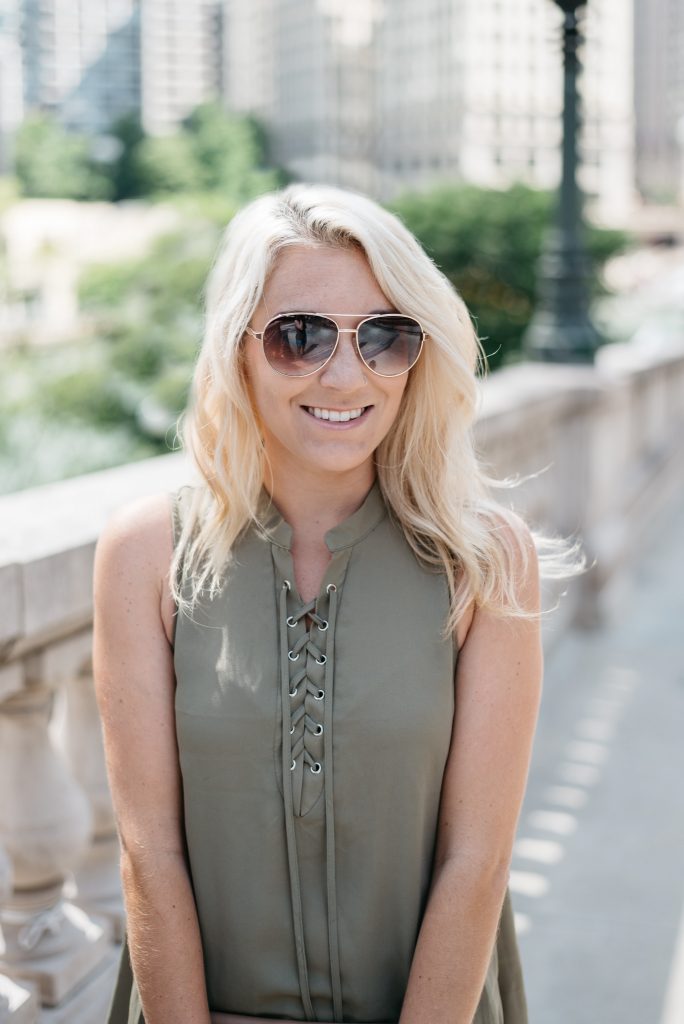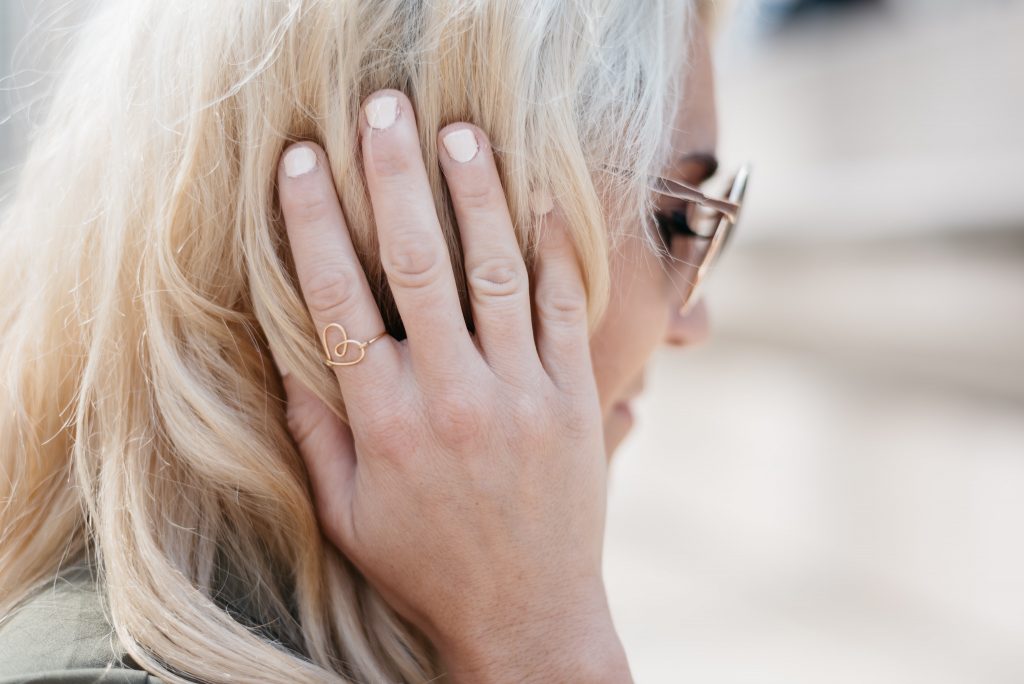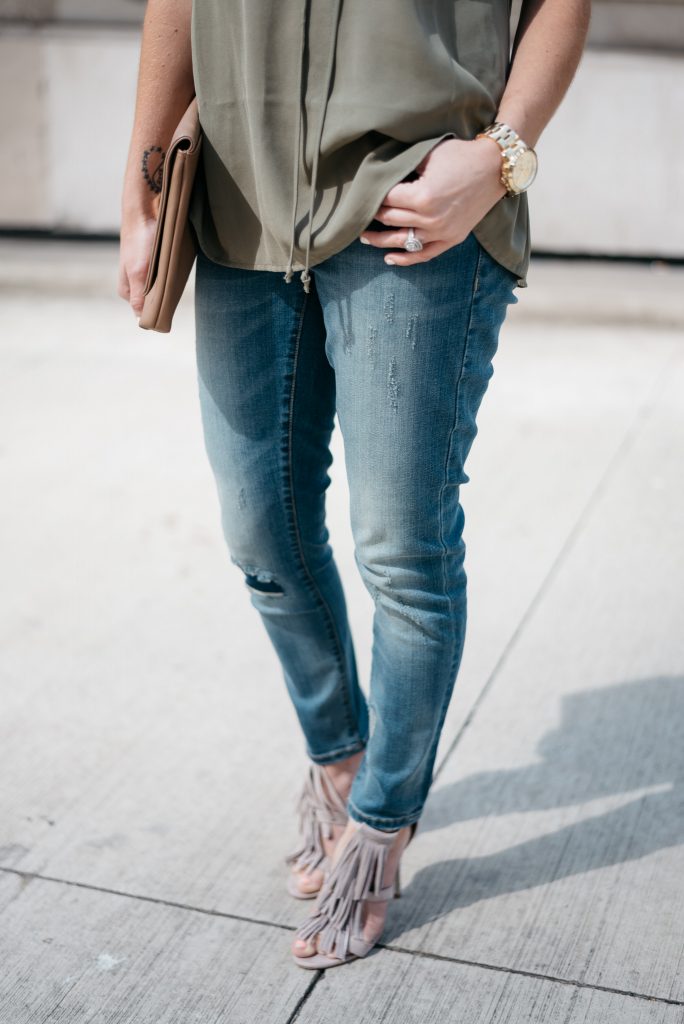 When transitioning from summer to fall with jeans it's important to mix different pieces that can balance each other, if that makes sense. For example, I'm wearing a sleeveless top and open-toed shoes. This keeps the look a "light" fall look and doesn't bog you down in case the weather decides to pull a quick one on you and go from 60s to 90s by afternoon.
These jeans from The Limited give me life. They're super soft, fit my body really well and I'm obsessed with the patches. I'm wearing the size 4 and probably could have ordered one size down because they do seem to stretch a little. But hopefully that gives you an idea of what size to order. They seriously feel like I'm wearing leggings and these may be my go-to jeans everyday. They're the perfect jeans for women this fall.
You can grab your own pair here and check out the rest of the fabulous styles and washes they have too. There's something for everyone 🙂 A big thanks to The Limited for sending me this pair to try. I have to say, I will definitely be ordering more!
Are you excited for fall?! Are jeans your go-to bottoms in the fall?
Photo credit: Iron and Honey Photography