Take your jean shorts from day to night.
Happy Monday friends! We had such an amazing weekend here and I managed to check a few things off my to-do list. I took some of the advice I received and made a small list to work on. And while I didn't finish everything, I checked a few things off and I feel a little better about it. One day at a time, I suppose!
Edit: We were having a great weekend until Sunday afternoon. Why you ask? Our AC unit leaked, soaked through the ceiling, and filled my kitchen light fixture with water. Oh and now there's a hole in the ceiling. So… I'll be calling some people this morning to try and figure out what the heck we are supposed to do. #thissucks
Anyways! Today I want to introduce you to a new friend of mine! Have you met Lauren from Southern Elle Style yet? We belong to a mutual group on Facebook and when she sponsored my blog this month, I couldn't wait to stalk get to know her. Besides being the absolute cutest little thing ever, she's super sweet and fabulous. I love her style and since I'm obsessed with fashion too, we decided to do something fun together!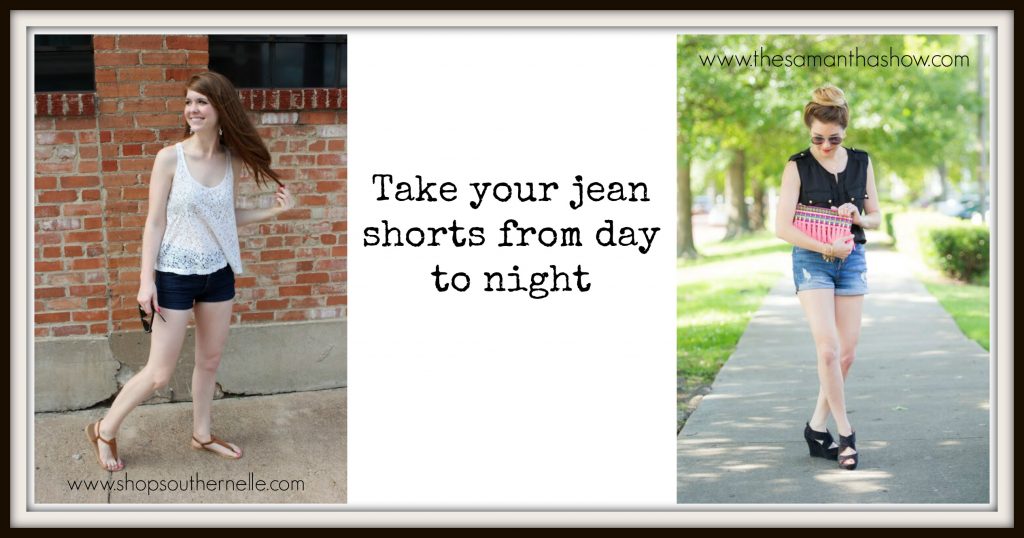 When you think jean shorts, you think casual, right? I would say that most people look at a pair of jean shorts and think to pair it with a tank or shirt and sandals. But there are so many different ways to wear them, whether day or night, casual or fancy. So we decided to take a pair of high waisted jean shorts and style them for a casual daytime look and then for a dressier evening look.
Here's how Lauren styled her shorts for a daytime look: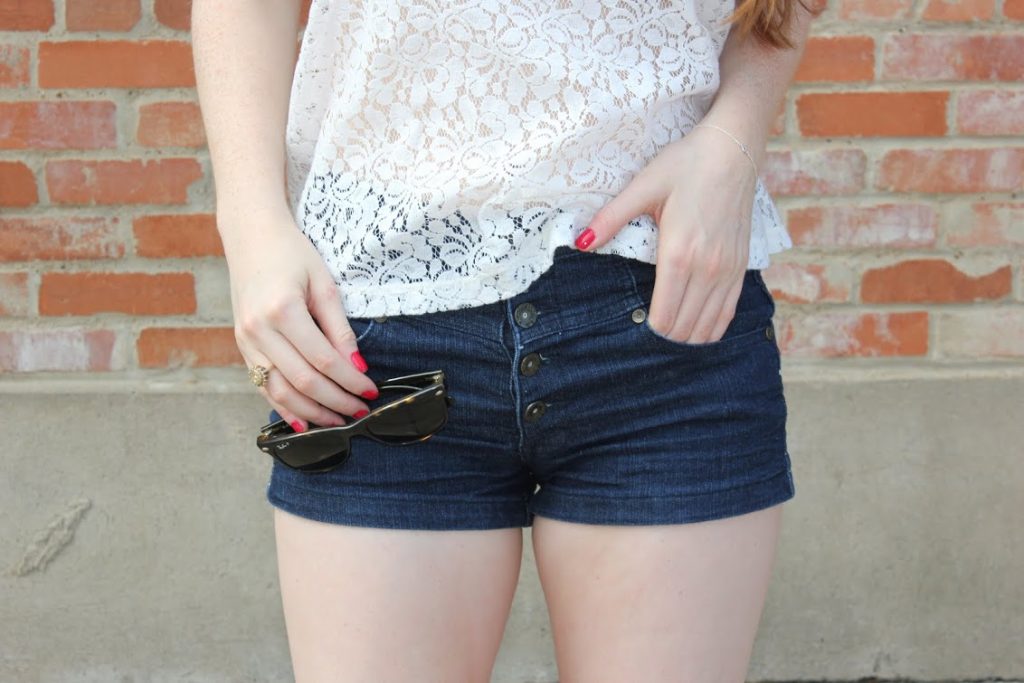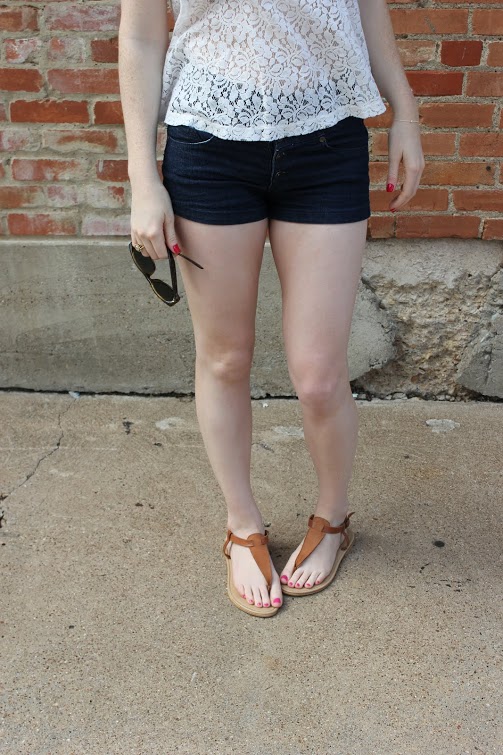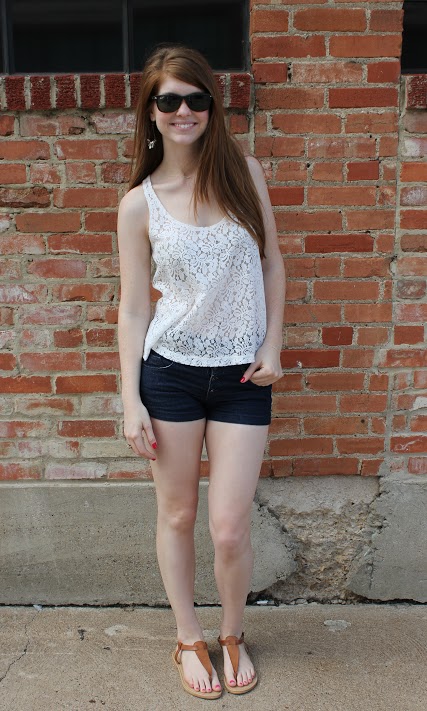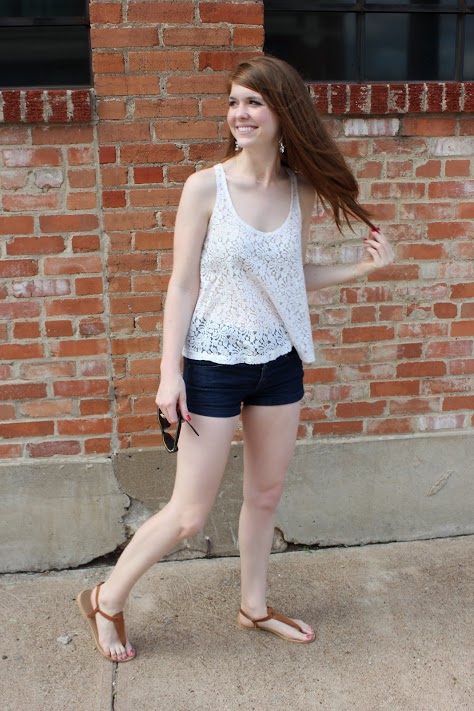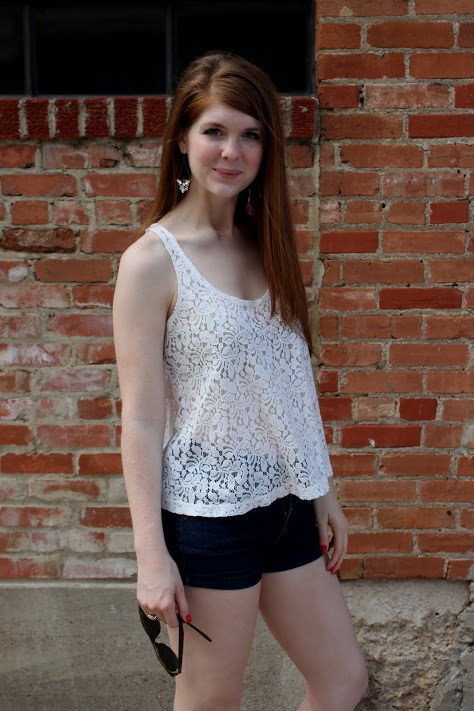 Lauren says "Lace has been trending for a while, so it just makes sense for an easy, summertime fashion. While it was traditionally used to dress up a garment, in this case, I used it to dress down my jean shorts. The silhouette of the tank is what really gives it the effortlessly chic look. When dressing more on the casual side keep the body of your clothes in mind. A looser fit and a flat shoe will definitely help you achieve that summer girl on the go look."
And here's how I styled mine for an evening look: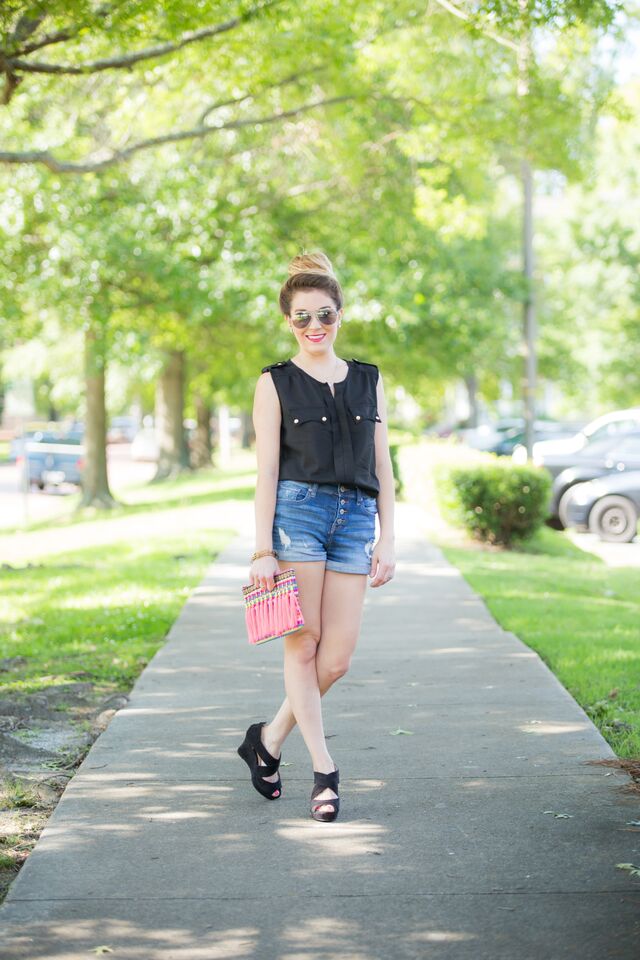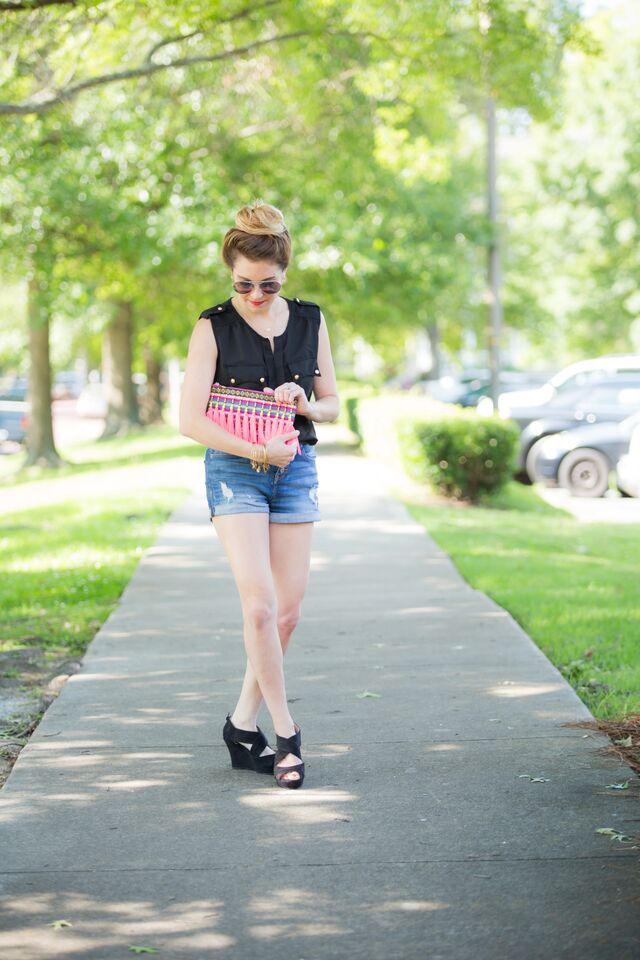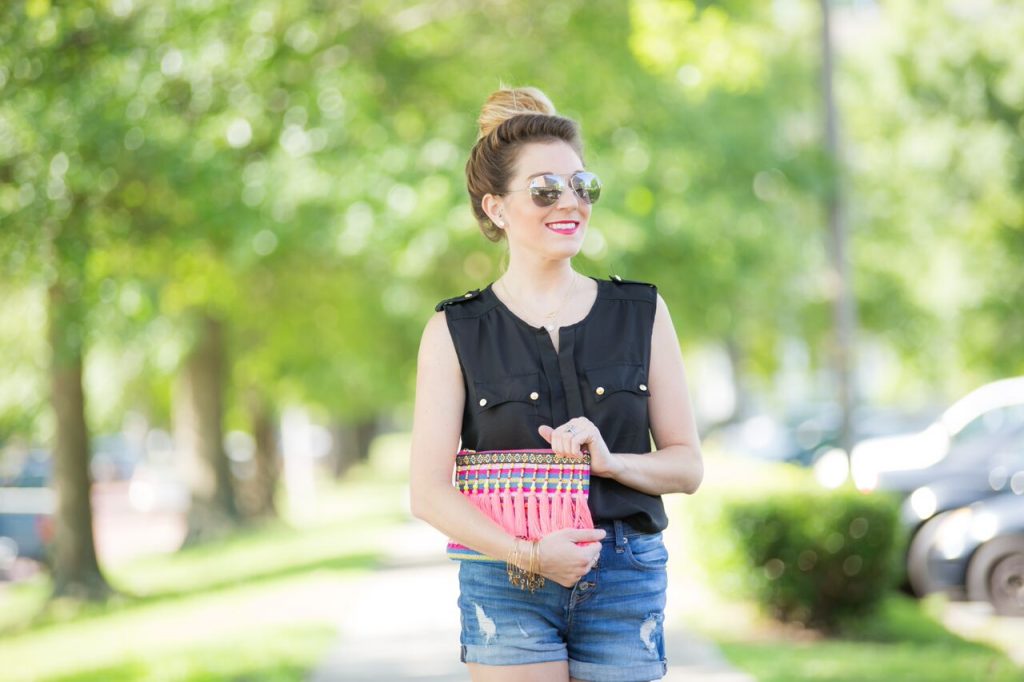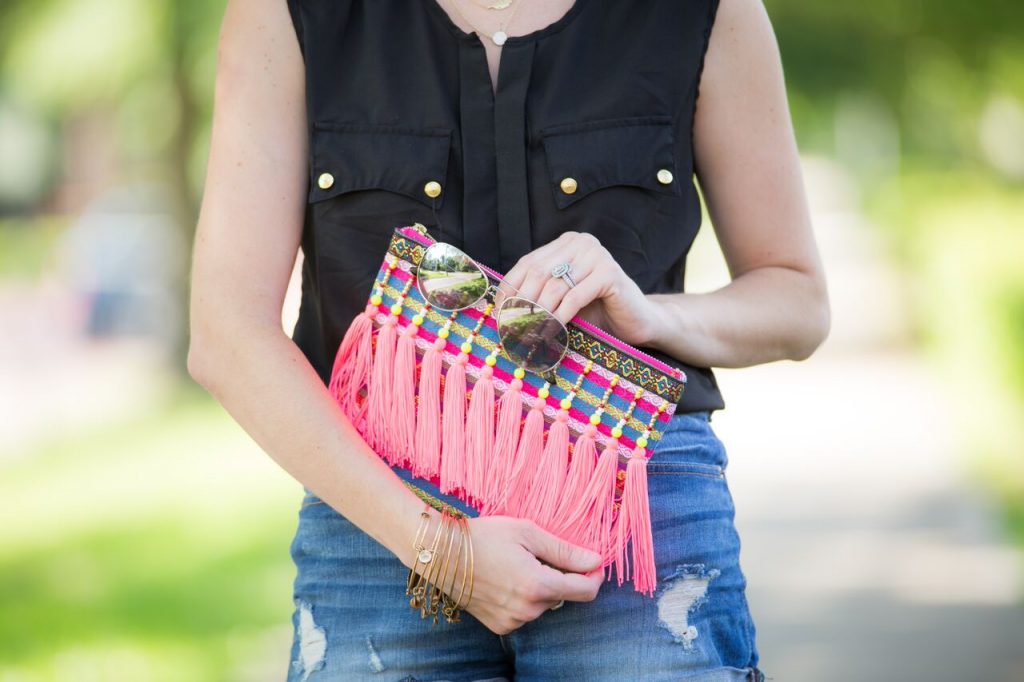 You can't go wrong with black clothing or accessories and red lips for a nighttime look. And would you believe me if I told you this top was only $5.99? Everything on 599fashion.com is $5.99 or less. Crazy, right? For being so inexpensive, I was a little worried about the quality. But I love everything I received from them. Be on the lookout for more items and be sure to check out their site.
Whether you're headed to drinks with the girls or a date night with your love, this outfit is easy to throw on after a long day or when you think you have "nothing to wear". Because even if your closet is full, you never have anything to wear, right? Or maybe that's just me…But if you've been at the pool all day and don't have time to shower, a top knot and some red lips will make you look effortlessly chic. And this clutch? You need it. Perfect summer bag.
Fashion doesn't have to be anything crazy. A lot of times, you can create a look with solids and simple patterns. Just like the lace and the black… simple but fabulous 🙂
How do you wear jean shorts? Do you ever wear them out at night? I'd love some inspiration! And make sure you go say hi to Lauren! xo